Well looks like I have made it through my running issue as posted in the May be down in out post. Replaced all 6 rocker arm bridges for $1.23 a piece and got it all mostly back together last weekend. Thursday I installed the clutch linkage back (had taken it off to clean up so oil from running it w/o the valve cover on. Drove it Thursday, yesterday, and today for about 30 miles total and is running fine again. My tick is still there, but not quite as back. Also painted my valve cover when it was off.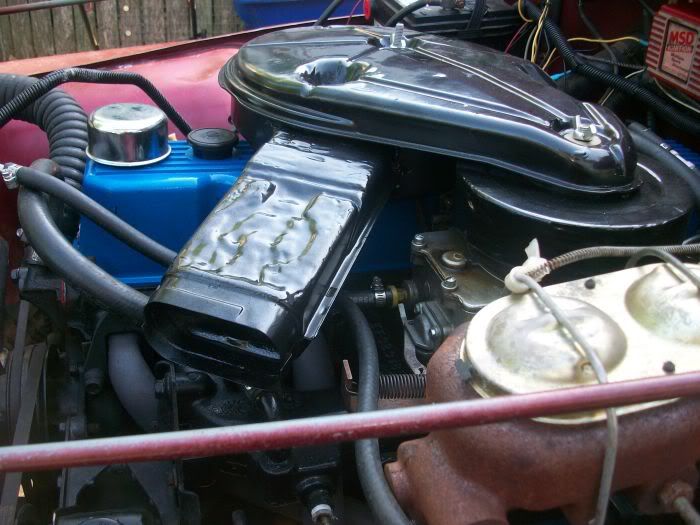 Still planning on doing the 360 sometime when the right one presents it self.
Also did something fun today. While over at LSUtiger's house I had an idea. As we all know CJ's come with a single Spartan low horn. Brady has the 77 waggy carcass in his driveway still from when he pulled the 401 out. It had both a high and low. Took the Spartan high horn off the waggy. Cleaned it and my orignal low horn up.
Gave them both a coat of black plastic paint.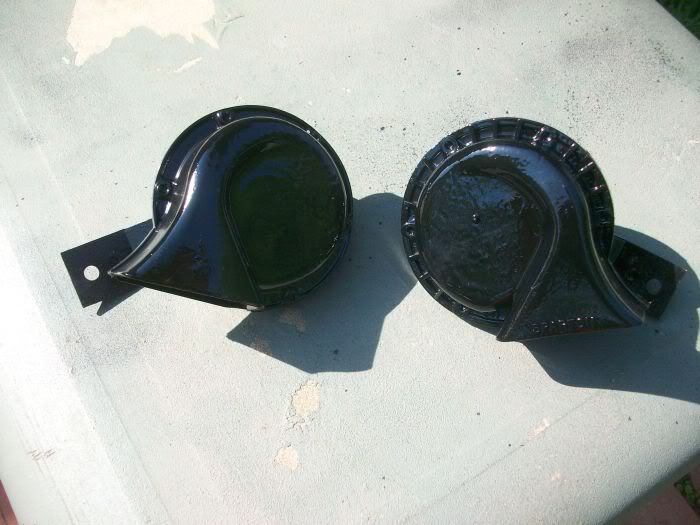 The bracket on the waggy hi horn was just right so they both fit in the stock hole by placing the brackets on top of each other.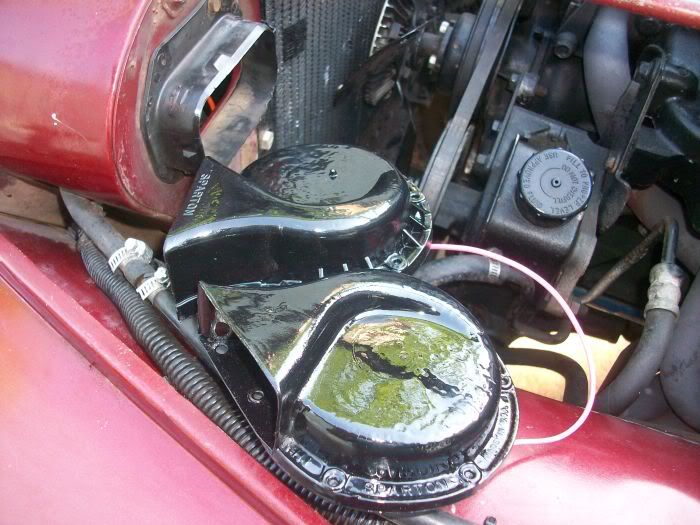 Just ran a additional hot wire from the orignal low horn to the waggy hi horn. The horn grounds through the bracket to the inner fender so that was all that was needed.
Looks stock and sounds much better than my horn did before.
Guess I will call it the Waggy Horn Upgrade!