MC2100 adapter to intake Gasket????
---
Hi Im usually over on YJ forum but this question is more CJ specific
I had a major vacuum leak between my TRD-#2086 adapter for my MC2100 carb on my '90 4.2 with a 4.0 head, been running it for three years without a problem then I started gettting a lean problem. It was definately the gasket as it was obivious where the gasket was allowing it to leak past. I really just need the gasket to mate my adapter to intake. None of my local auto part stores are willing to help me, O'Reillys can go suck a donkey and has lost my business all together. I can order these parts through summit but not just the gasket. Im really frustrated from looking for this gasket, there seems to not be a quality product out there for a person to do this conversion,
even the adapter plate doesnt really tighten down on the intake all that well. I have heard of using allen head bolts so I will try that as soon as I can find me a darn gasket. Any of you have luck finding a gasket that works for this application?
Oh yeah!! A pic of my jeep, Im kinda the Black sheep of the YJ family.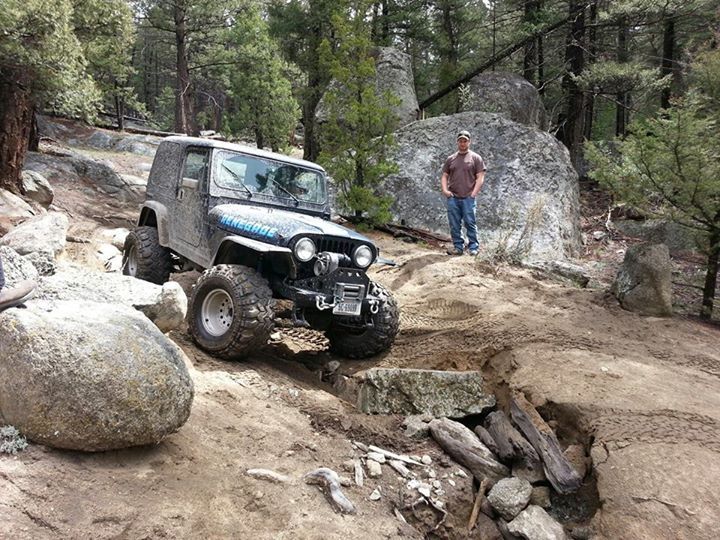 ---
build thread: http://www.jeepforum.com/forum/f22/skyj-eccentric-build-1467426/ '90 YJ 5.2 magnum MPI, AX15, NP231 SYE, Dana 30 4.56 open/ 8.8 4.56 detriot locker. 1" shackles
2" BL, 4" stretch all on saggy waggy springs.