Ya, I wonder if that is part of the reason it is handling so bad.
So here is a little history. I got the Jeep in 1999. I put it in storage in 2005-2006. The PO had "done" everything himself. I found this out when I got under the dash to do some wiring and found green wires spliced into speaker wire that was then spliced into orange wires...etc. He put the Moser 1 piece axles in the rear. He also put indoor/outdoor carpet all through it and glued it down with ALOT of glue (part of what I am dealing with now.)
Before I started, we went to the store and I saw this. Hopefully it is not prophetic.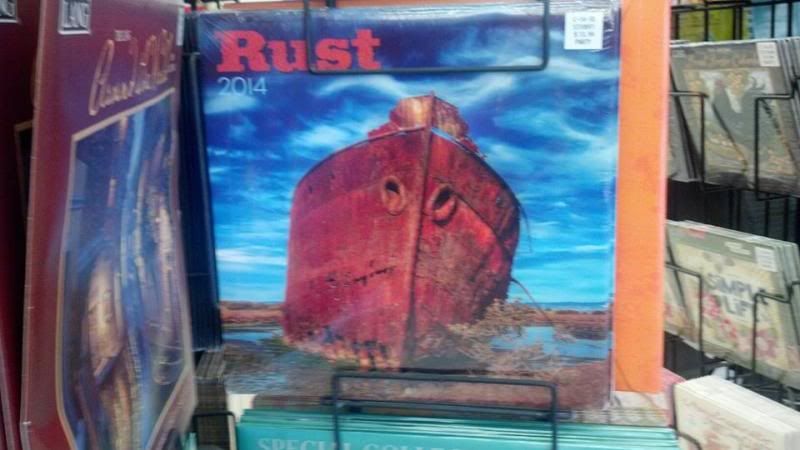 Today I started breaking her down. And come to find out it must have had a "restoration" in the past. There isn't a lot of rust, so I am pretty happy. The frame appears to be pretty rust free.
Here is what it looked like a couple months after I bought it and took off the hard top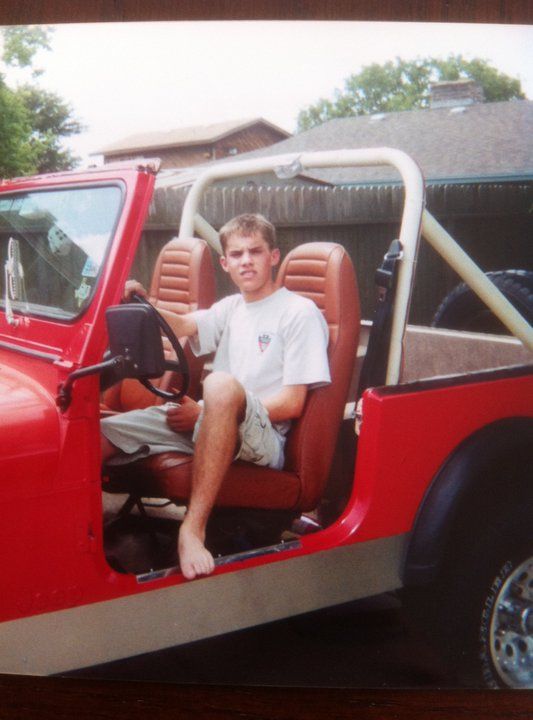 Here is where we are.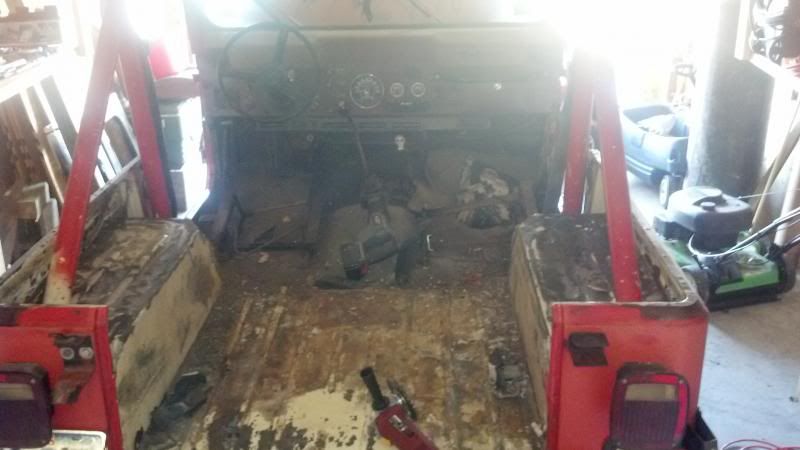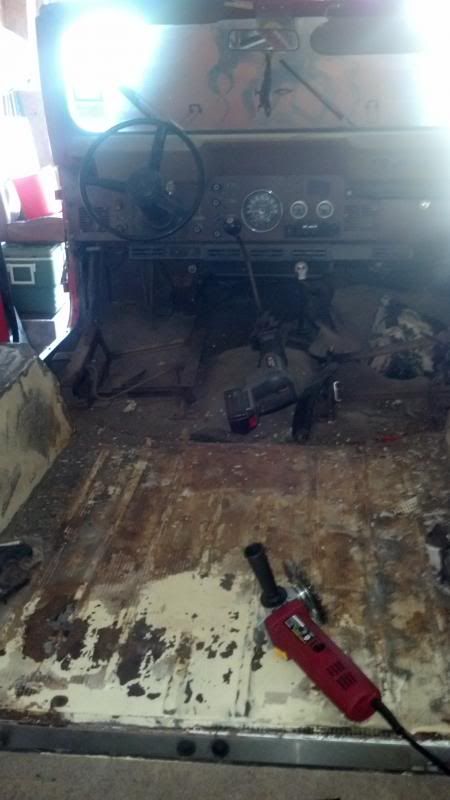 All the brown stuff is dirty glue! He used glue and caulk of all colors
Here is the worst of the body rust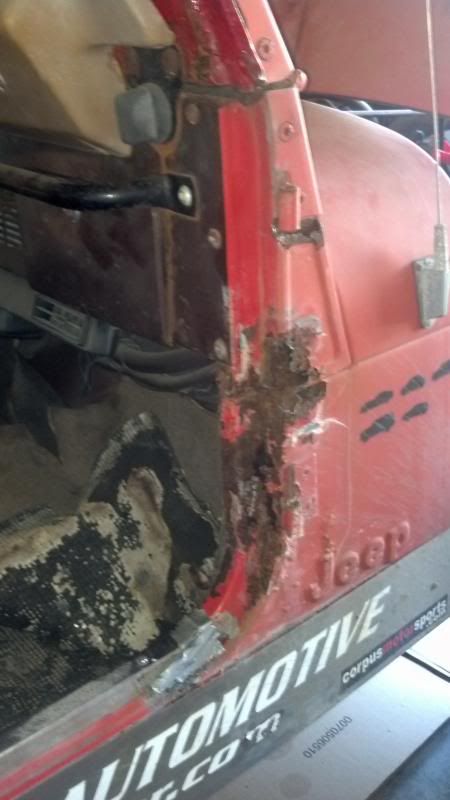 The seats are goners except maybe the back seat. I am going to ditch the fenders for flat tube fenders and I plan to bedline the body with either a flat dark earth color or a desert sand color.