ok, more progress. ITs been really cold up here, so its been hard to get any ambition to go out and work on this thing.
Got the rear scout D44 all swapped in. I decided to bite the bullet and swap in the link set-up from the other axle.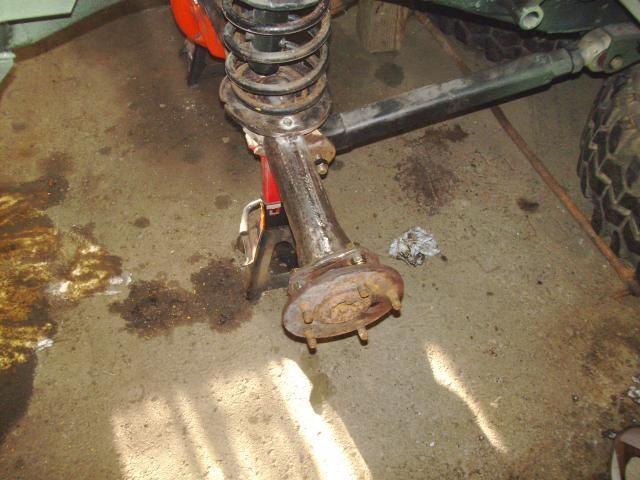 Also decided that scout backing plates and drums are way to damn expensive, so discs here we come.
Picked up some VW 99 and up beetle/jetta/golf etc rear calipers with e-brake for cheap money.
Started making brackets. Carboard should hold up just fine, they are only rear brakes, right?
Going to use 95 tracker front rotors (solid) for the rears, but I have to wait until 1:30 to pick em up at the parts store...
And here is the new track width.