Finally have some progress to report (and pics!!)
Got one rear shock mounted, here is the upper mount, built off cage tie in
Shot from the back.
I am able to use all of a 12.5 inch travel shock. I could go more, but the spring unseats, so its kinda useless.
I also got the fuel system plumbed. Pumped mounted on the "step up" between the front and rear floors. Tucked in tight to the frame fro protection.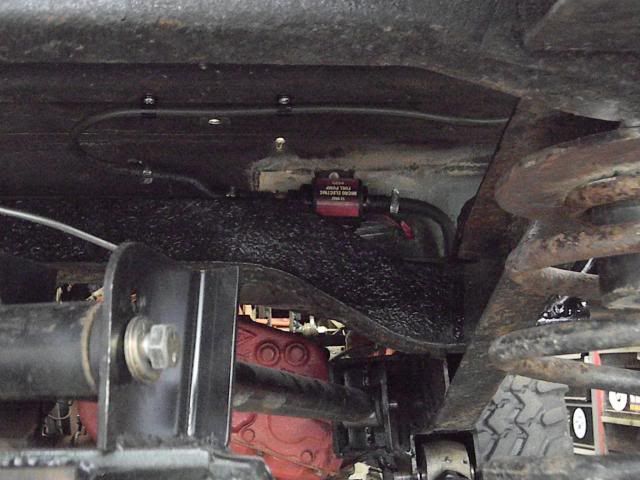 Finalized the placement of the battery and the fuel cell.
Pulled the cage and finish welded it. Started priming and painting it as well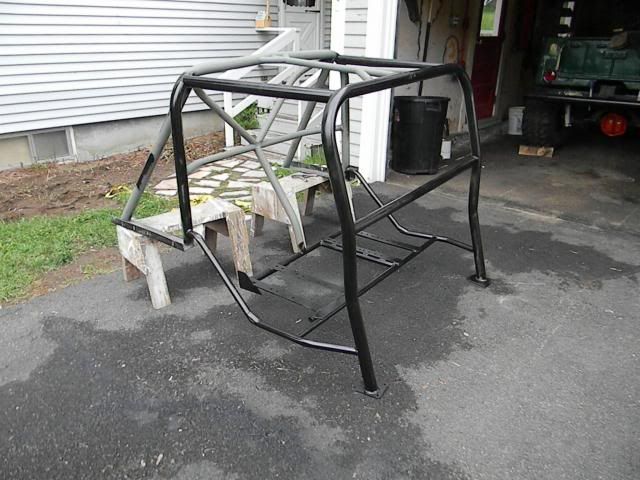 and finally, one shot of the new shop/garage. Its a mess as I am still organizing (between working on/painting the "new" house)