Got the trans-dapt mounts installed for the 302 today. Test fitted the headers too! Made sure to check clearances around steering shaft and front driveshaft as well.
Here it is going in one of the 20 times it was in or out today...
Still need to swap to a rear sump pan from either an old bronco and f150
Mount welded in. Not bad for splatter core wire
Worked out to have decent clearance for a fan after I cut the old shroud off and made a new radiator mount.
The hood even closes with the 2 barrel installed
Shot from the front. The nose is just lifted right now with a couple hockey pucks. I will be making steel or aluminum spacers for under the grill. This was just for mock up purposes.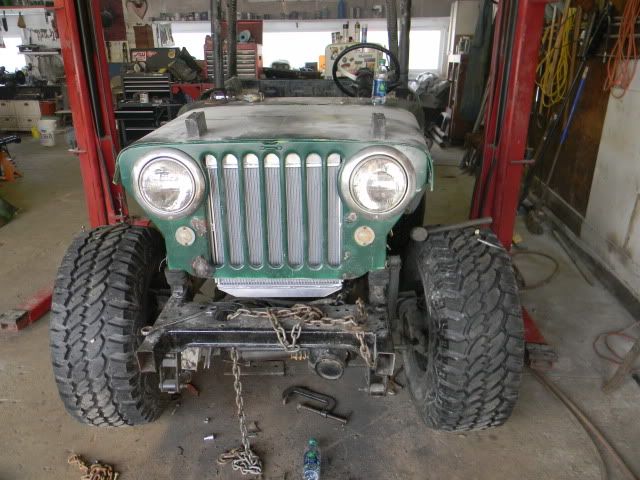 The winch will hide the body lift, and a skidplate under the radiator will also follow
---
Quote:
Originally Posted by
RubiconRazorbac
View Post
Well, I've never eaten a turd sandwich, but I wouldn't have a problem recommending not to try it.:thumbsup:

But I'm sure someone out there will post that they regularly eat turd sandwiches with no problems...