Here is the aftermath of grinding the "fixed bodywork" out of the drivers side. I ground all the body filler out and welded in good metal. I also decided to add the MB indents for the shovel and ax. They are not to exact dimensions, but look pretty close for what materials I had to work with. I also had to fix the fuel filler. It had an M38 surround with a 3a filler hole in it all booger welded together (more info on that to come).
Pics are just showing with a primer sealer I quickly sprayed on to keep it from rusting until I get to finish it.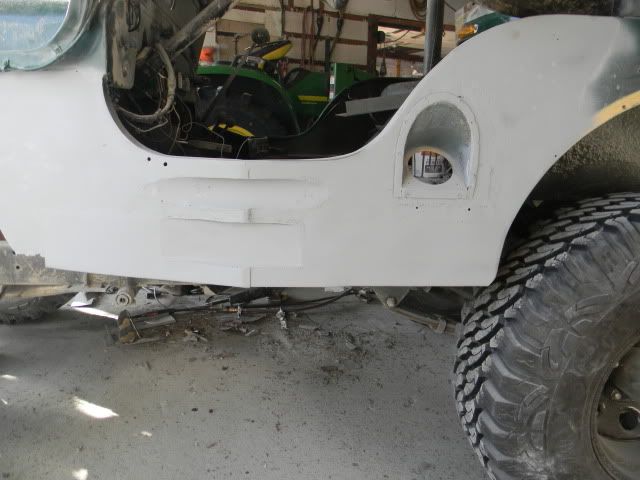 After that mess, I decided I might as well fix the passenger side too. I wasn't sure what I would find, but I was sure it needed to be fixed correctly after witnessing the caliber of work from the drivers side.
As I ground out all the filler, I found out why the tub had the M38 fuel hole and no seat indents in the rear floor. It was an M38 tub (at some point in its life). Oddly enough, the dash it not correct to an M38. I guess if I had started with the passenger side first, I wouldn't have needed to spend a whole day making tool indents on the drivers side from scratch....
The axe indent was badly rusted, and it seemed redundant to carry 2 axes, but 2 shovels would still be handy, so I decided to ditch the axe indent and keep the shovel one. I am not entirely ruling out carrying another axe though. Opinions?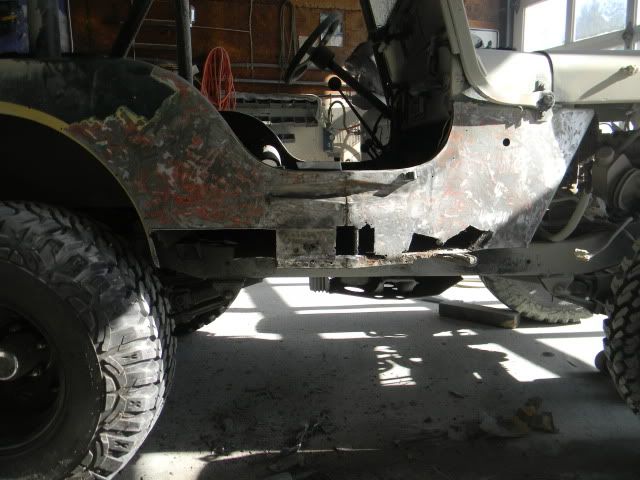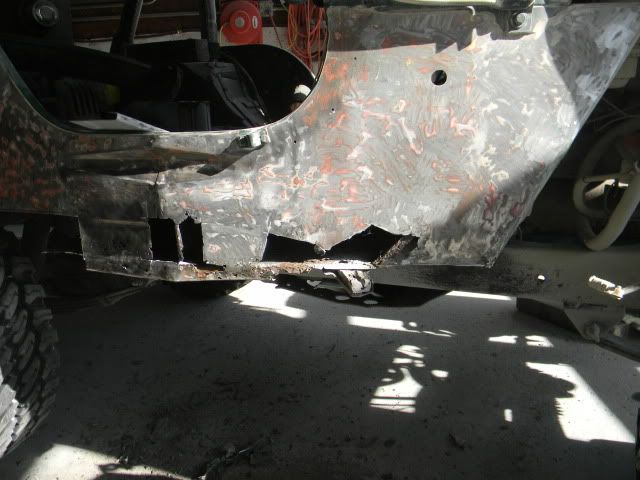 Here is where I left off tonight: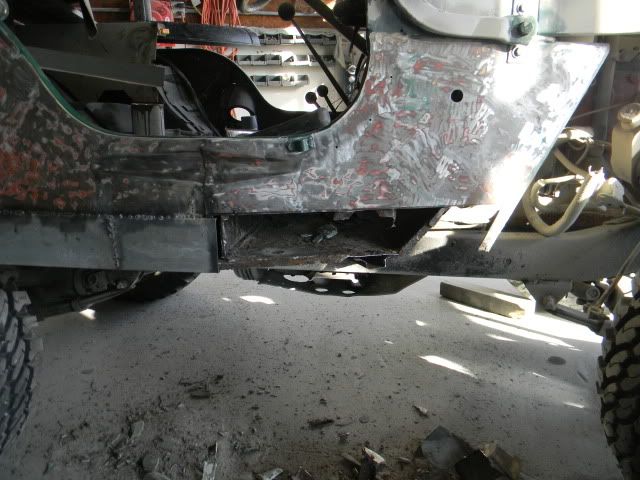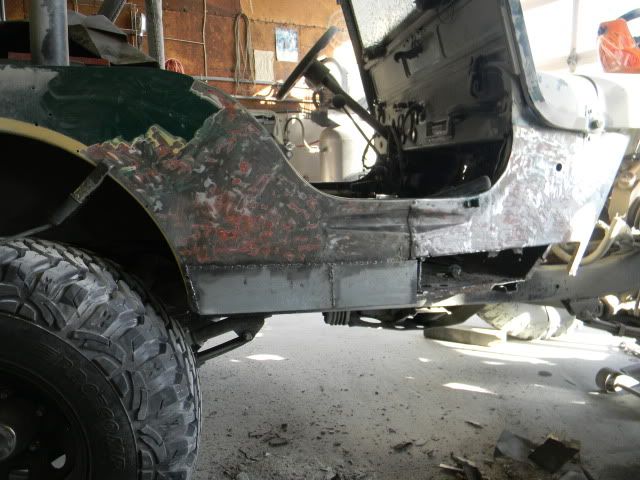 I will be pulling the tub at some point, the floors under the tool box are hosed. I think it'd be easier than trying to repair them from inside the toolbox.