I got the Painless harness this week so I started the install.
Step 1, install the dash harness: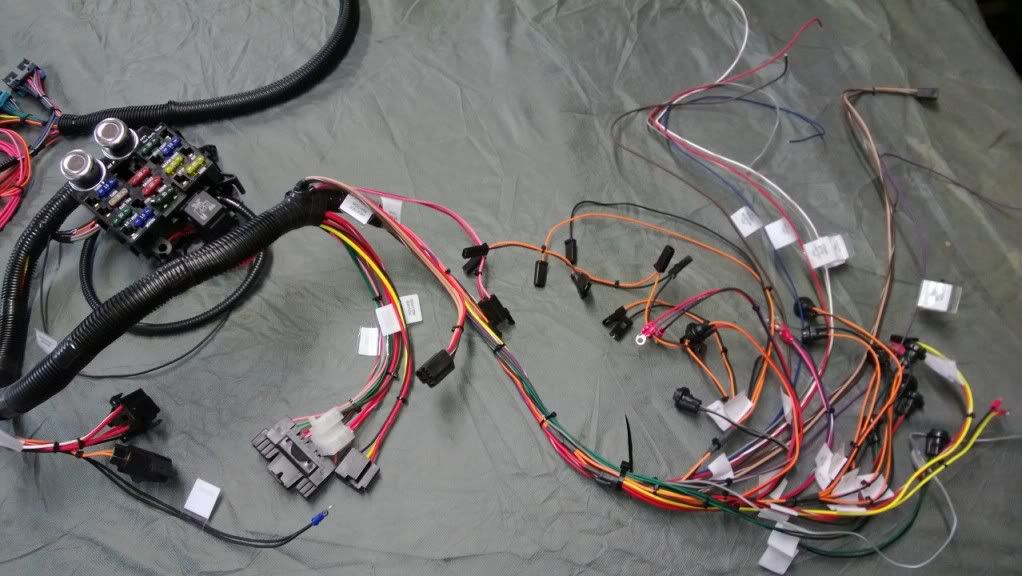 You can see that most all of this harness is pre-terminated.
First I installed the steering column bracket and mounted the steering column: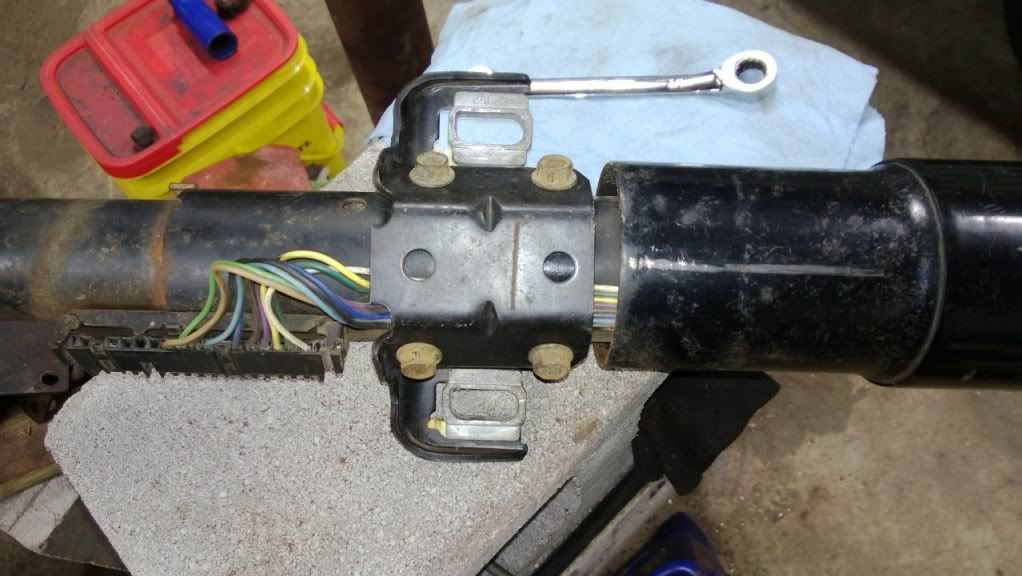 The Painless fuse block bolts were slightly larger than the stock ones so I had to drill out the two holes to 1/4":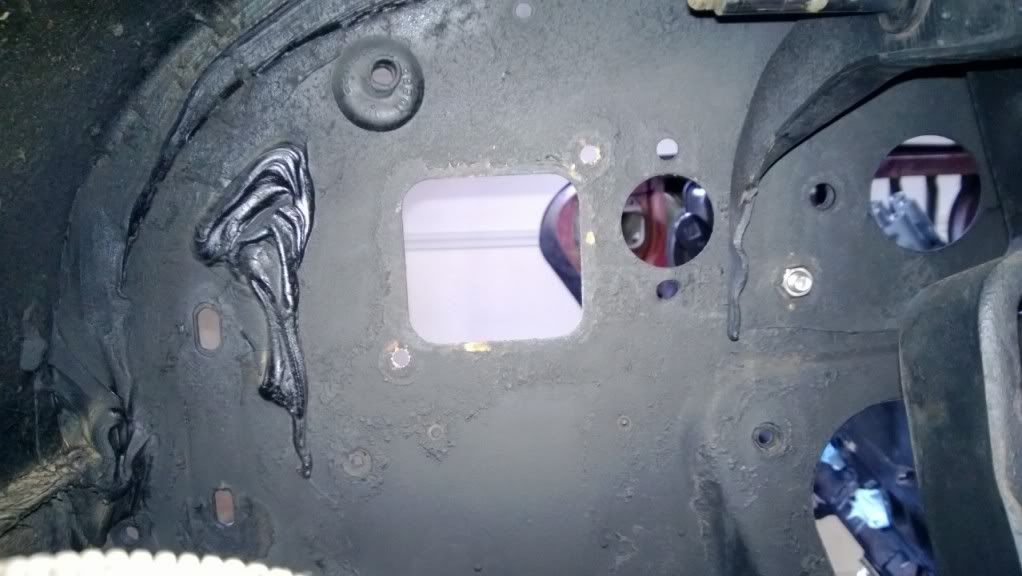 Fuse block installed:
Feed the harness above the steering column bracket: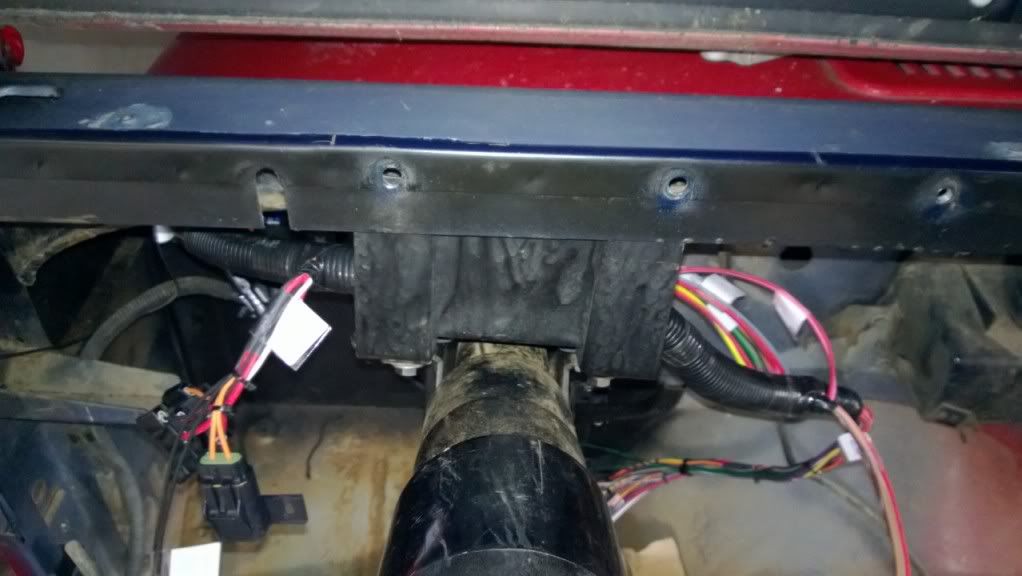 Installed the lights: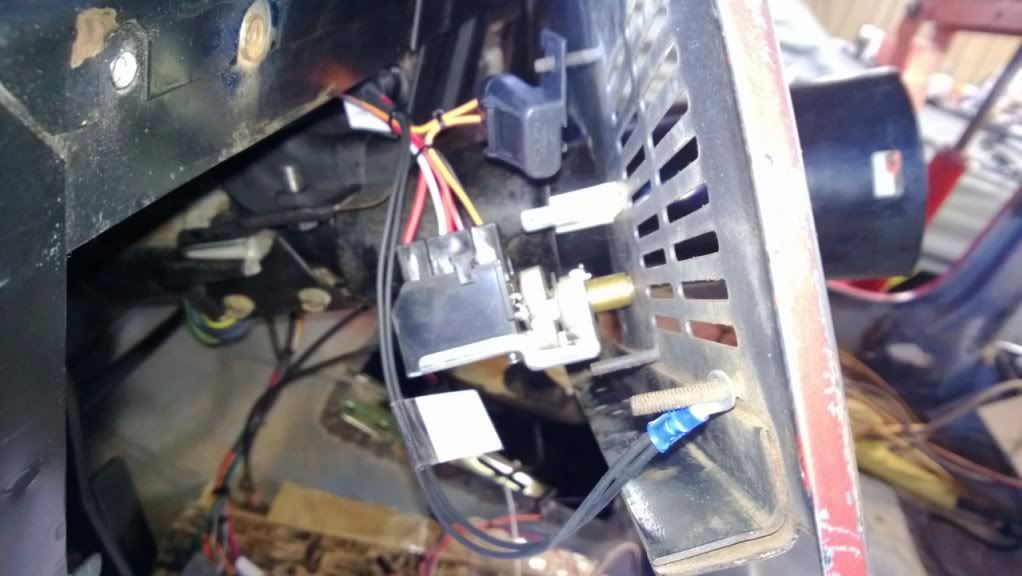 Notice the fuse and ground. I will secure those when I get the speaker installed.
Installed the two ignition blocks, white first, then black:
Installed the turn switch block: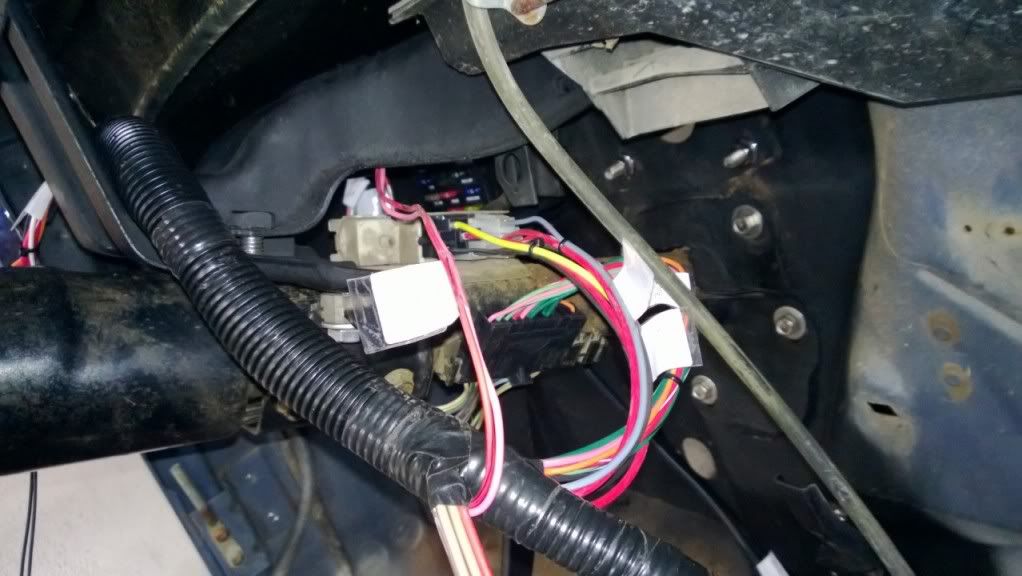 In the two above pics you can also see the brake switch wires coming down from inside the brake pedal assembly.
Next the wiper motor. First feed the wiper motor wires down through the dash to the passenger side of the steering column: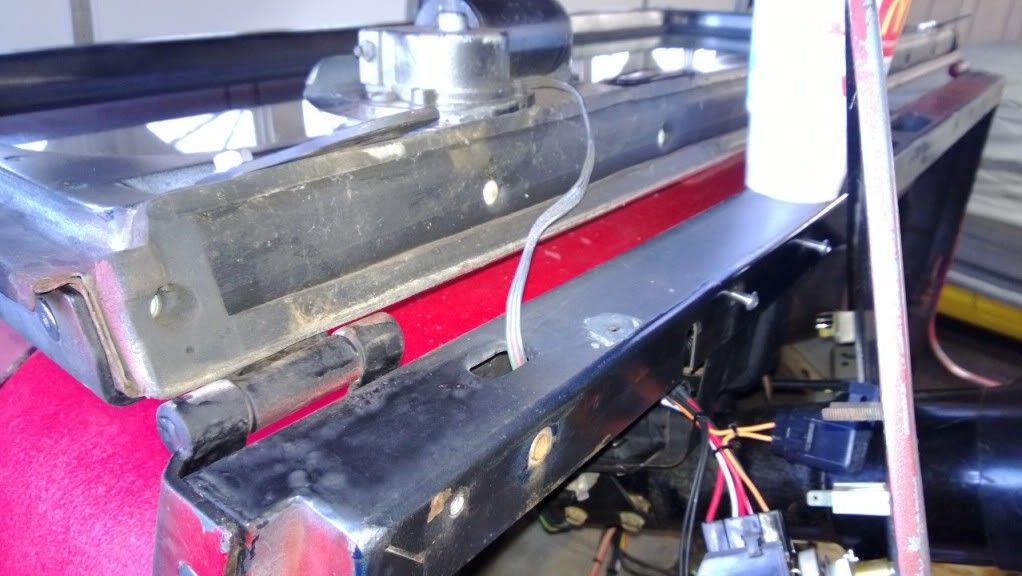 Plug the wiper motor wires in and then the wiper motor and washer motor plugs: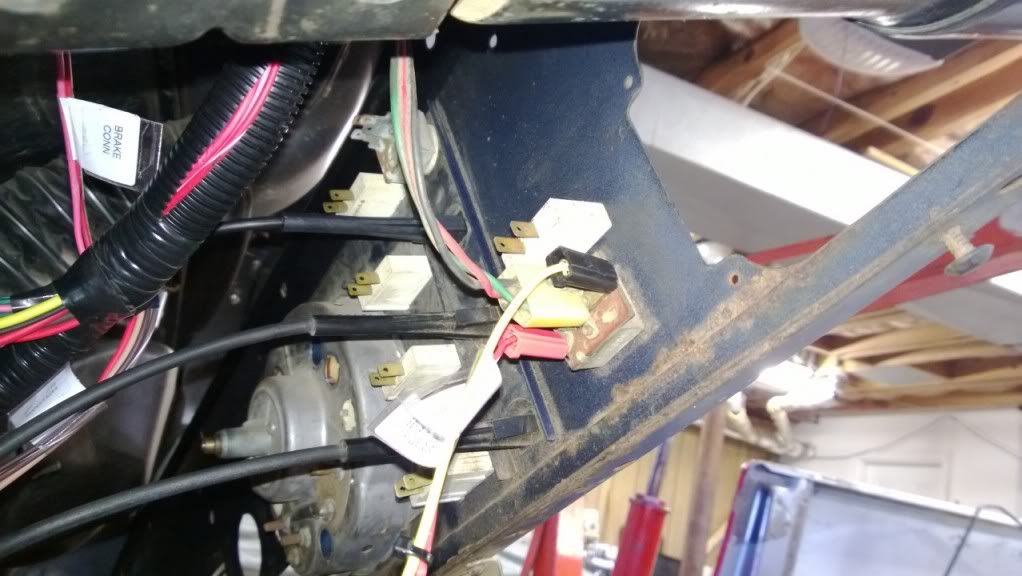 Next I installed the instrument panel wires, including volt meter and oil gauge: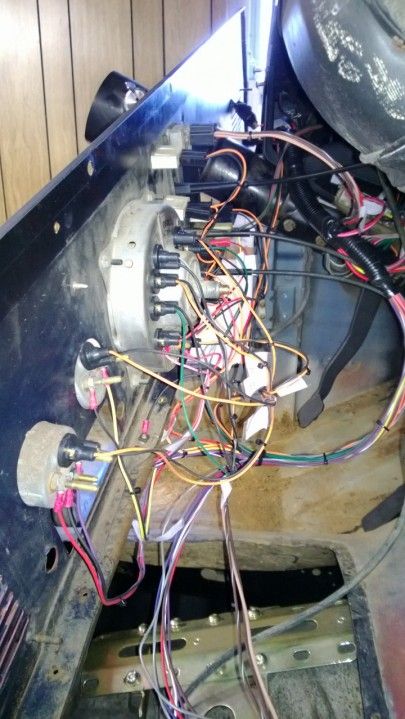 It helps to use another speedo as a guide, I happened to have a spare one: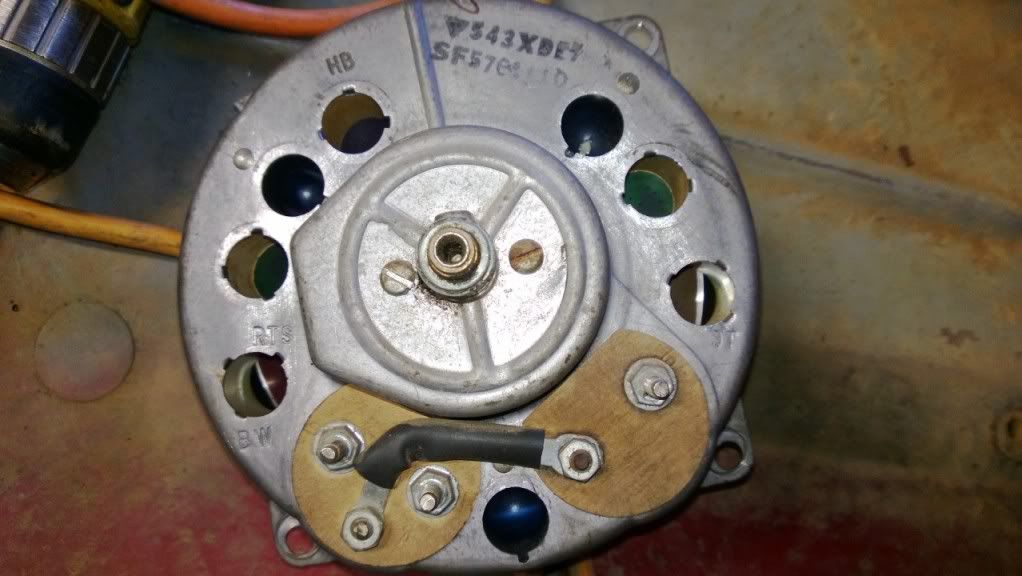 They did a good job of labeling the slots, HB is high beams, BW is brake warning, LTS is left turn signal, RTS is right turn signal, and QT is 4 wheel drive indicator. The three slots with the bumps above them are panel lights.
The following wires are not terminated. Some I will use but some I don't need: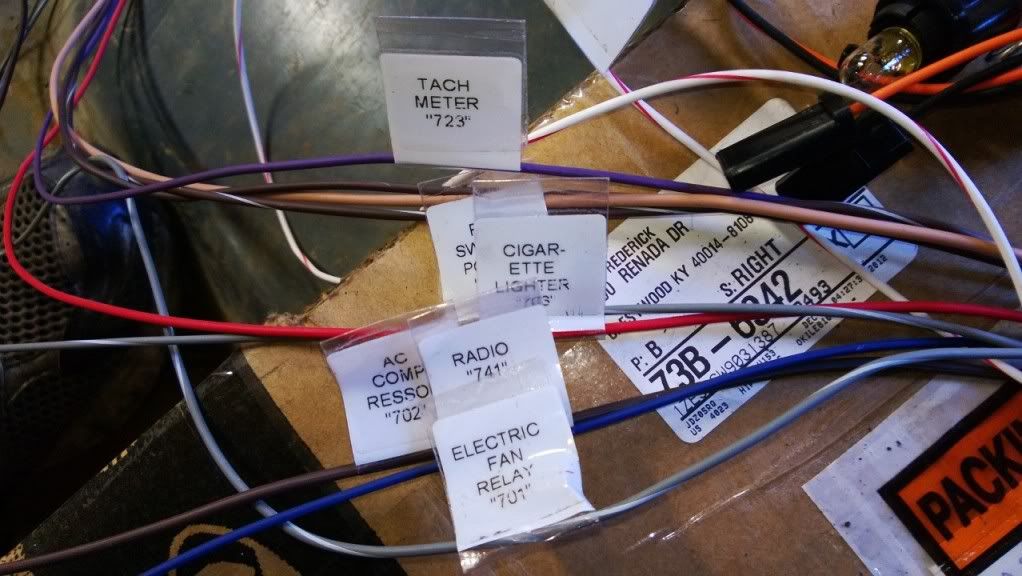 I also plugged in the heater control and resistor and the six two-pronged dash lights.
The instructions were pretty straightforward so this part of the harness was easy to install. Next I will do the engine harness and the fuel injection harness.