I started the kingpin knuckle rebuilds but decided to wait and get high steer arms instead of finishing with the stock upper caps.
I found it easiest to turn the axle upside down for the lower arm install.
Start by placing the dust cap in the arm, securing it with some grease: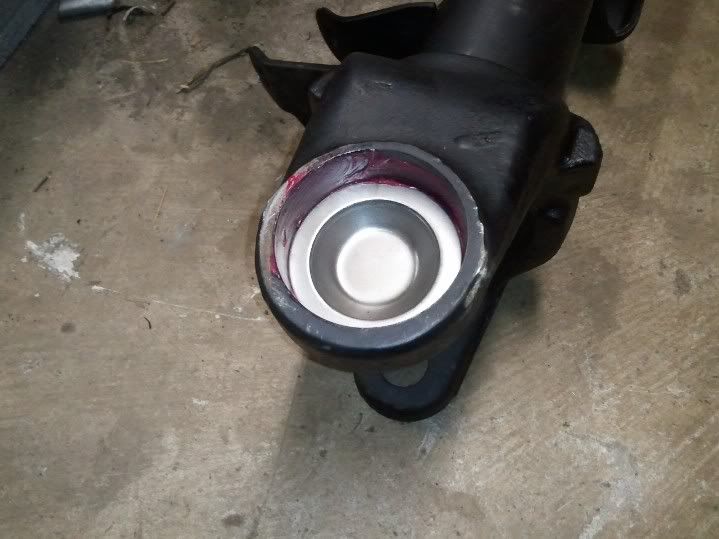 Next drive the bearing race into position: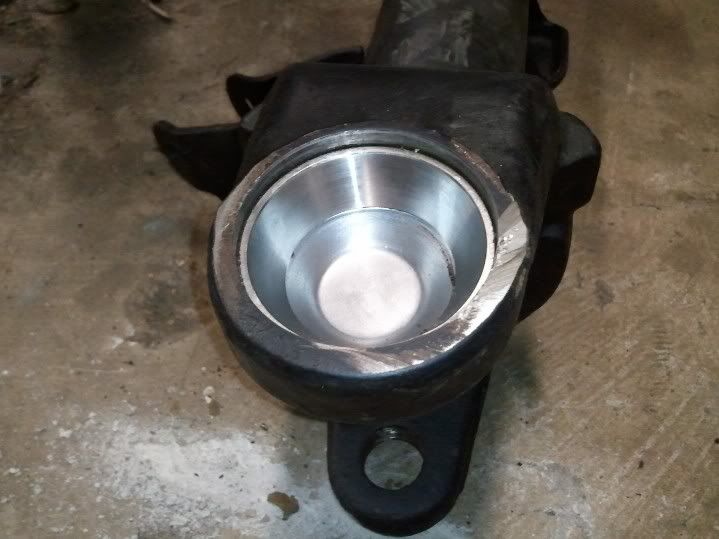 Freezing the race and bearing over night makes it a little easier to drive it in. I used the old race and a punch to drive the new race in.
Grease the bearing and put it in the race:
Next comes the lower seal. I twisted it in by hand first to get it set:
Then I used a 2x4 and hammer to drive it in: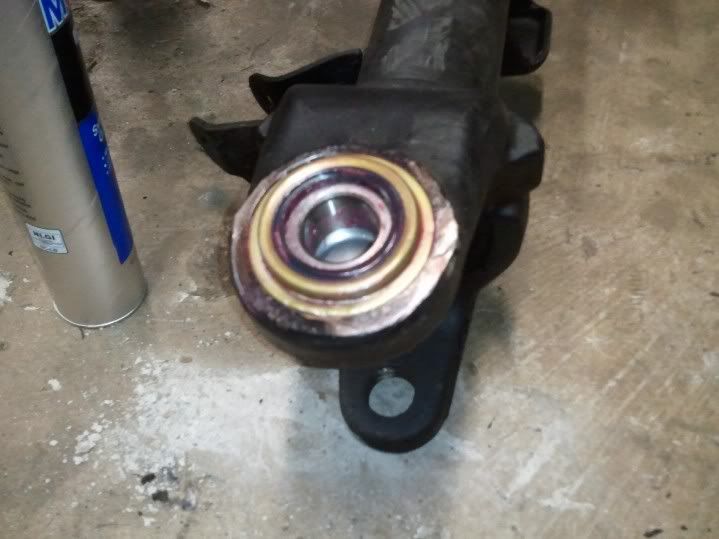 Be careful when hammering these in since they bend easily, ask me how I know
Flip the axle back to it's normal position, and install the kingpin: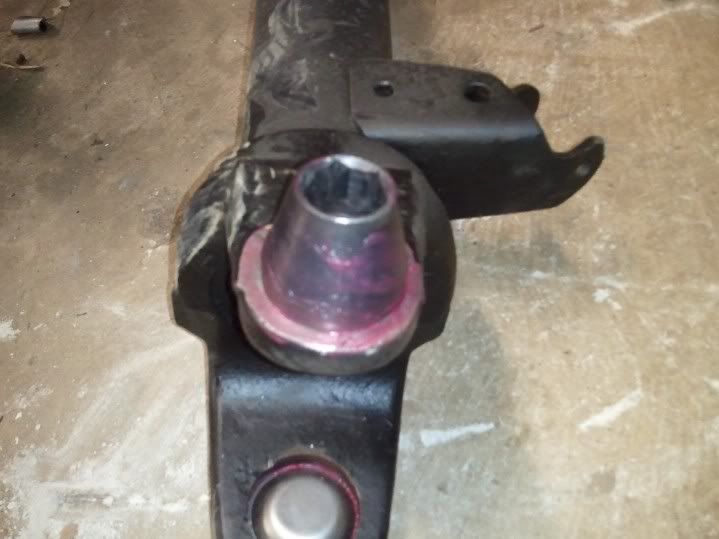 I used an impact driver rated for 600 ft-lbs of torque since the CUCV manual calls for 550 ft-lbs of torque when installing the kingpin.
Next comes the upper kingpin seal. There are two different seals included in the kit: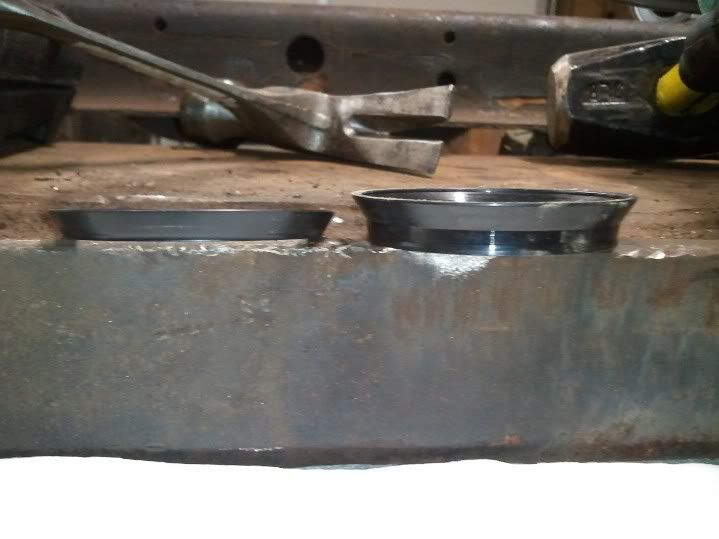 The taller seal on the right is the Ford seal and the shorter seal on the left is the Chevy one.
Slide the seal over the kingpin with the lip facing up: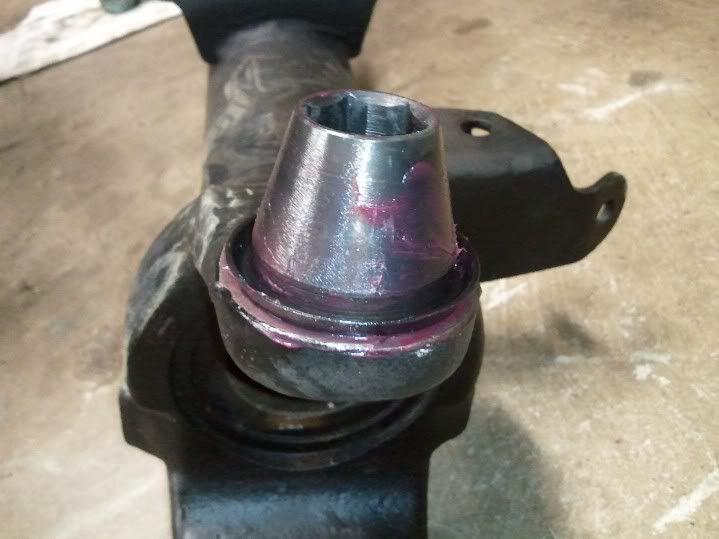 Now the knuckle is ready to go back on: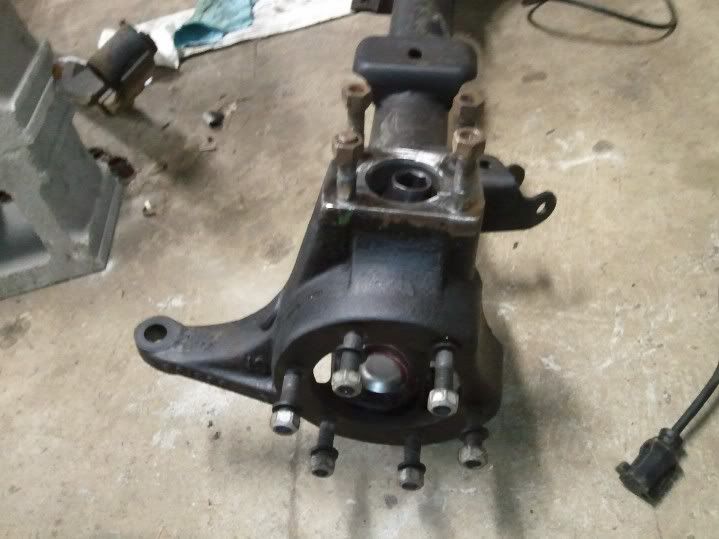 I chose to re-use my lower bearing caps since the mating surfaces cleaned up well. I also cleaned up the lower and upper mating surfaces of the knuckles.
Grease the lower bearing cap and slide it into place (the bolt holes only allow it to fit one way):
Torque the bolts to 80 ft-lbs: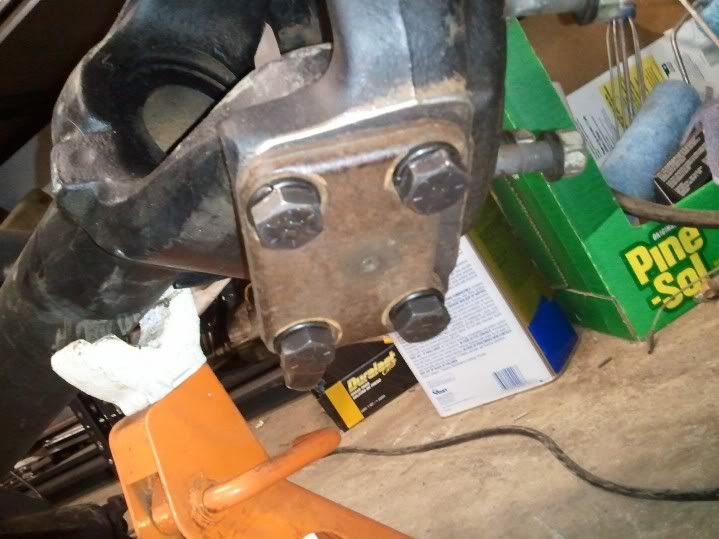 Install the kingpin bushing next: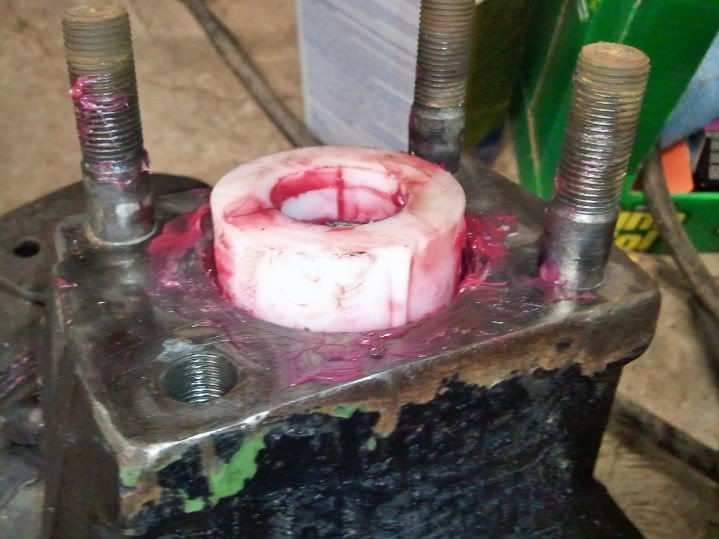 It has a ridge on it that fits into a slot in the knuckle, here's a pic of the slot: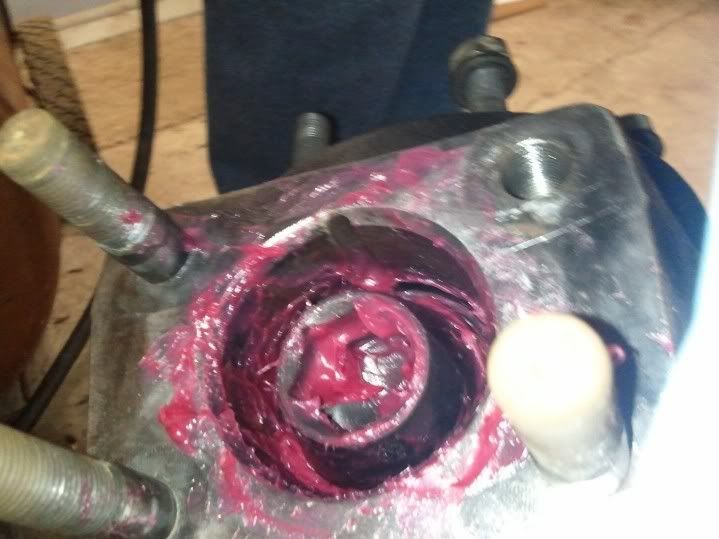 Place the spring retainer on the bushing: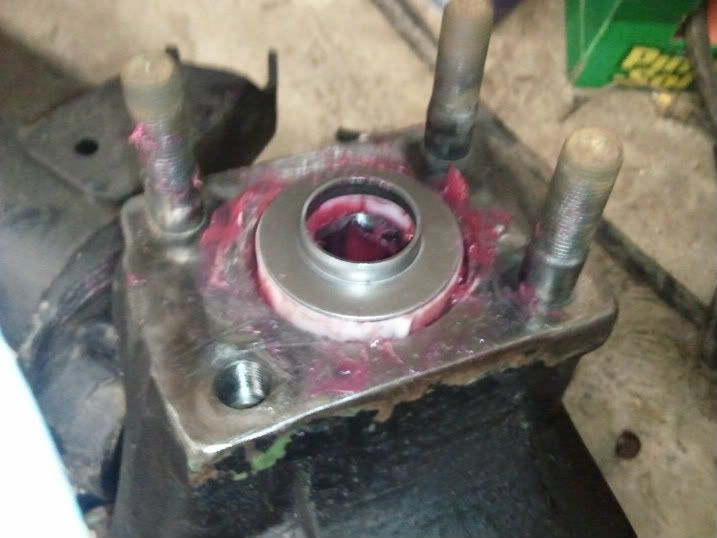 Place the gasket on the mating surface and the spring on the retainer: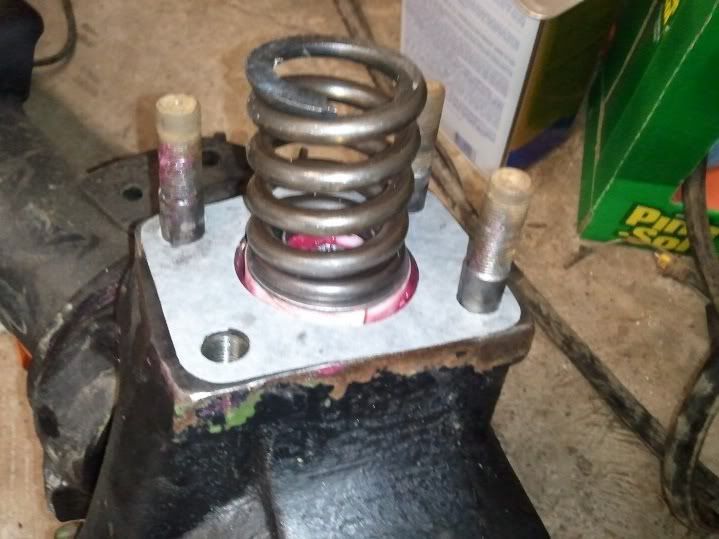 Place the upper cap on: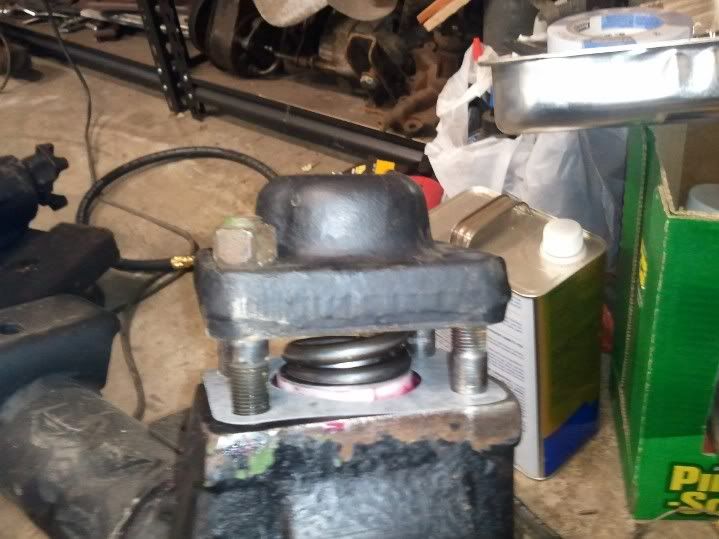 Tighten the bolts little by little alternating each bolt until the cap is all the way on. Torque to 80 ft-lbs.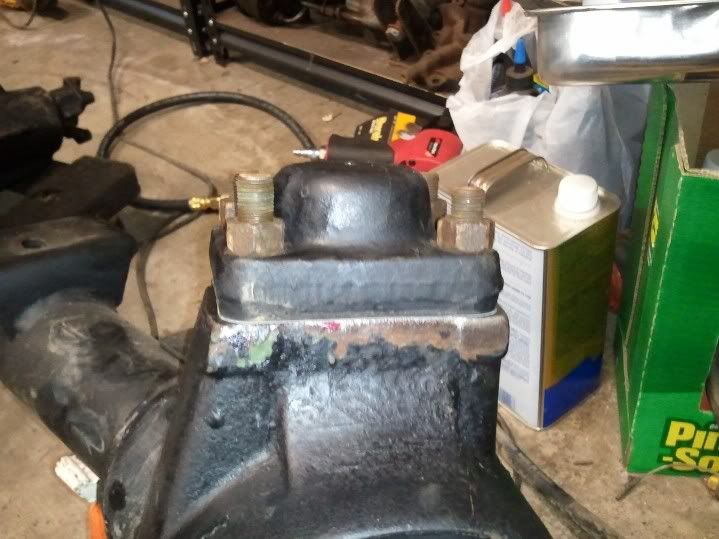 After everything is installed pump the upper and lower arms full of grease.
I didn't torque the upper caps since I'm going to get high steer arms. I will probably end up redoing the previous few steps. I'll get pics of the high steer arms when I find the ones I want.
I ordered spindle bearing kits so the spindle and wheel bearing assembly is coming up next. Leaning towards installing new inner axle seals while I've got the axle torn all the way down.
...