Well I figured since I am doing a pretty radical re-build to the CJ I would post it up on here, and let you guys see whats going on.
I decided since Im going to be using it as a daily driver it needs to be fuel effecient. Also since my girlfriend and I plan on taking it on vacation next spring, and on a cross country trip next summer, it needs to be very reliable.
I decided I was gonna go with a 4cyl gas, and a 5 speed trans for fuel effeciency. I decided to use a fuel injected engine also. I looked into using the GM 2.5 but couldn't find any around my area reasonable. So after many hours planning and thinking I decided to use the KA24E 4cyl and 5 speed out of a Nissan Hardbody I had sitting around. It was 4x4 so it would be a prime candidate. I measured the length of the engine, trans, and xfer case. To my suprise it was only about 3 inches longer than my stock setup. So after doing all the measuring and planning I started tearing into the Nissan.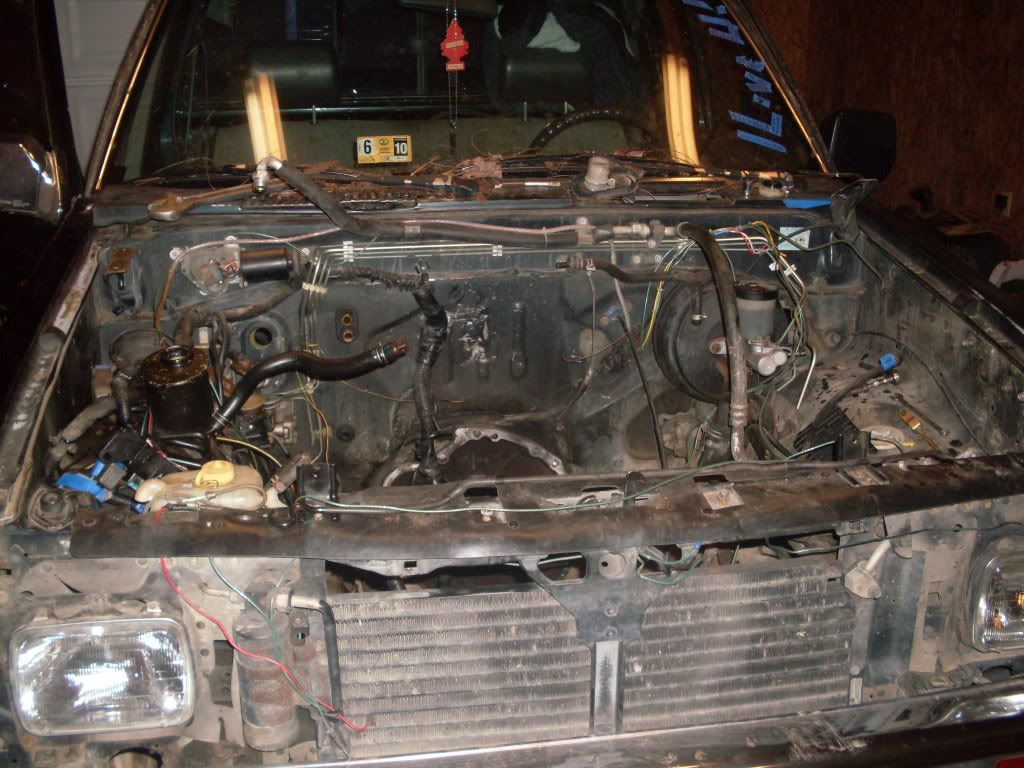 Here Is the empty engine compartement after the motor was pulled.
Here is the engine itself, sitting on the garage floor.
Front of the engine
I had the A/C compressor removed since the Jeep wouldn't be using A/C.
I removed the Power Steering pump since the CJ has manual steering.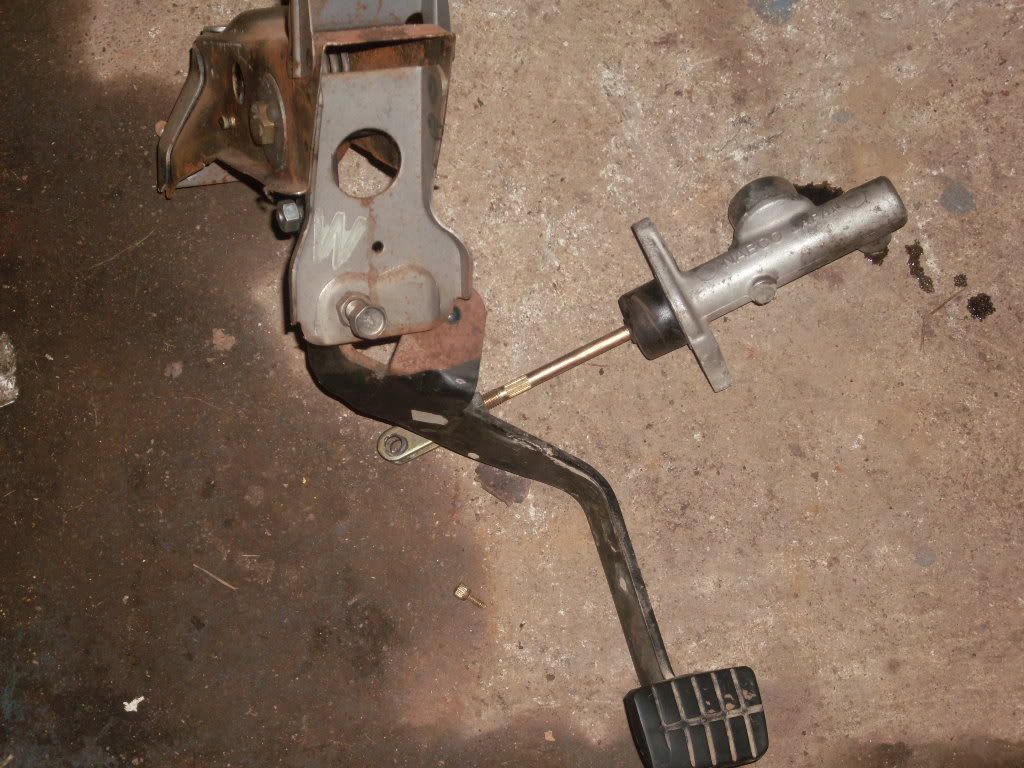 I also removed the clutch pedal assembly and master cylinder from the Nissan to swap into the Jeep, since the trans uses a hydraulic slave cyl.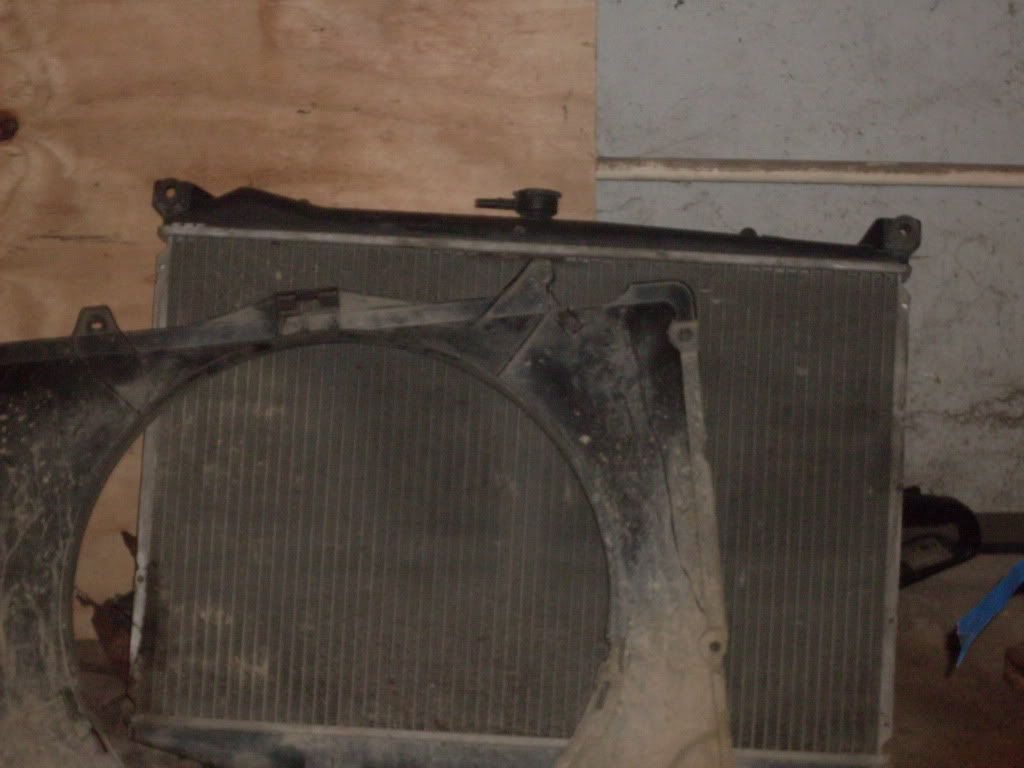 I also plan on using the Nissan radiator, fan shroud, and clutch fan assembly.
Since I plan on keeping the fuel injection, I labeled the harness when I removed the motor, so I can swap the harness into the CJ later.
Here I removed the ECM computer, and started to remove the wiring harness.
After taking out the dash, the ECM wiring harness is free.
I also plan on using the Nissan fuel tank, pump and sending unit, so I removed the wiring harness to the fuel pump along with the ECM.
When Im finished with the swap Im going to install an electronic fuel gauge and speedometer, since this truck was equipped with electronic gauges..
The only problem from the start was that the front driveshaft was located on the opposite side, but this will be fixed when the 2000 XJ axles get here tomorrow.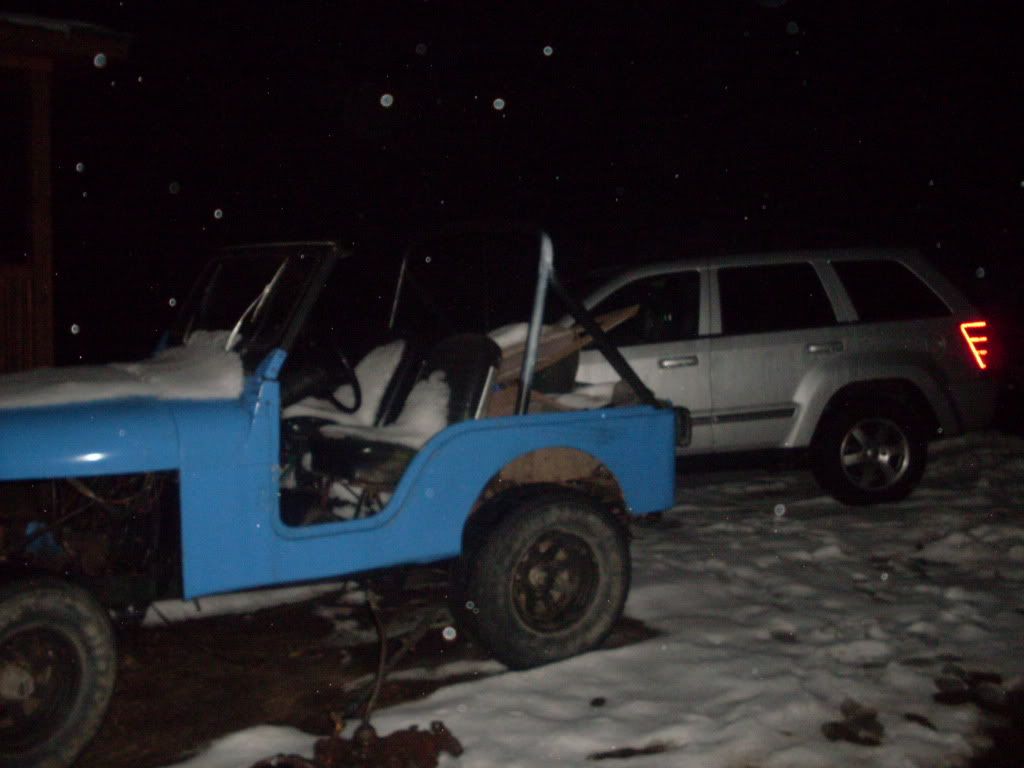 Here is the beast it is all being transplanted into.
MORE TO COME!!! HOPE YOU GUYS LIKE IT SO FAR......
Feel free to comment or chime in with any ideas...
Thanks