[HOWTO] Borg Warner T5 tear down
---
First Episode... (Translation take a little bit time, sorry)
Hello, My CJ is running fine for one month now (My overhaul Post >>>
HERE
<<< will be soon updated too)... I can enjoy it AND I've time to overhaul/replace T5 tranny, the DANA 300 and then... the engine...
For the T5 I have some spare : 2 Borg Warner T5 with special clutch main shaft to fit with RENAULT engines : 14 splines instead of the "regular" 10 splines...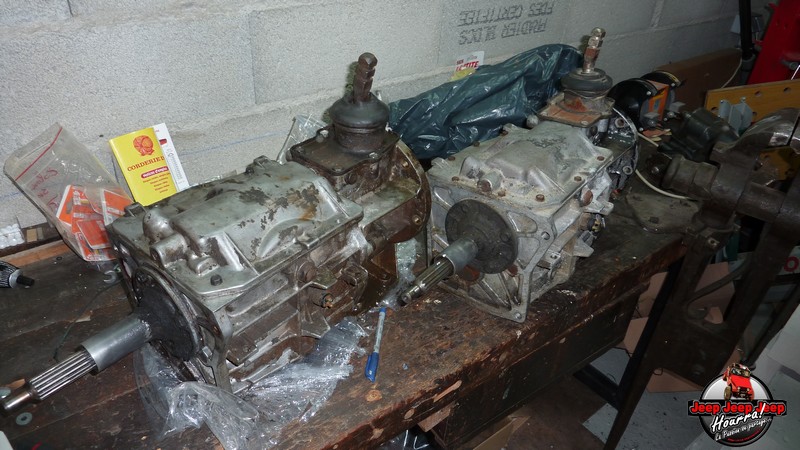 one was produced in 84 ( this marking is located on the housing of the shift forks , but ALSO on the housing itself)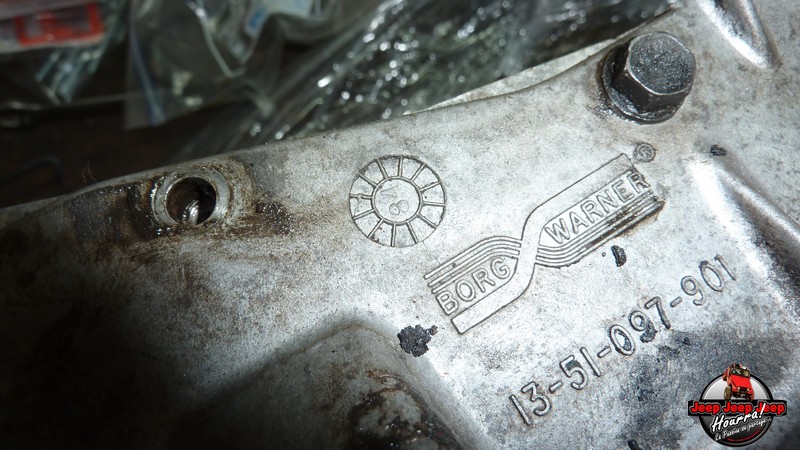 85 ... in the other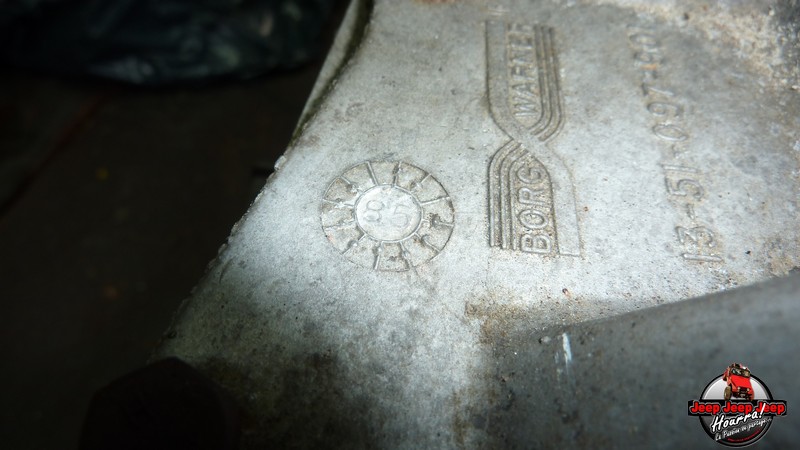 There are other differences ...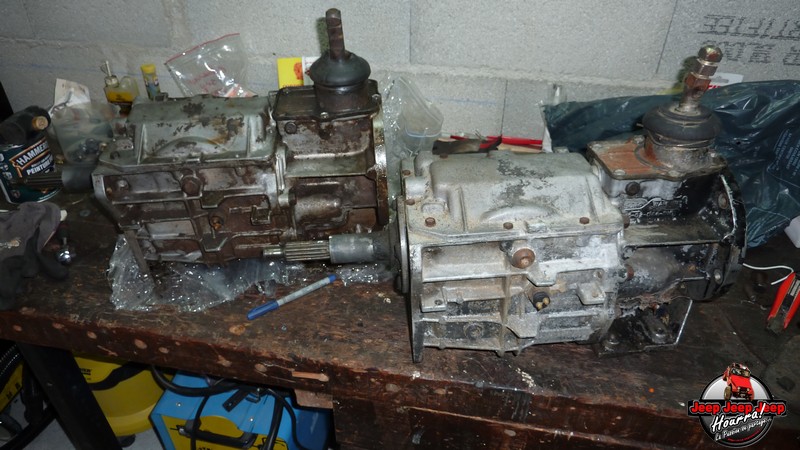 As the pivot screw of the reverse and 5th selector : Torx for the 85 ...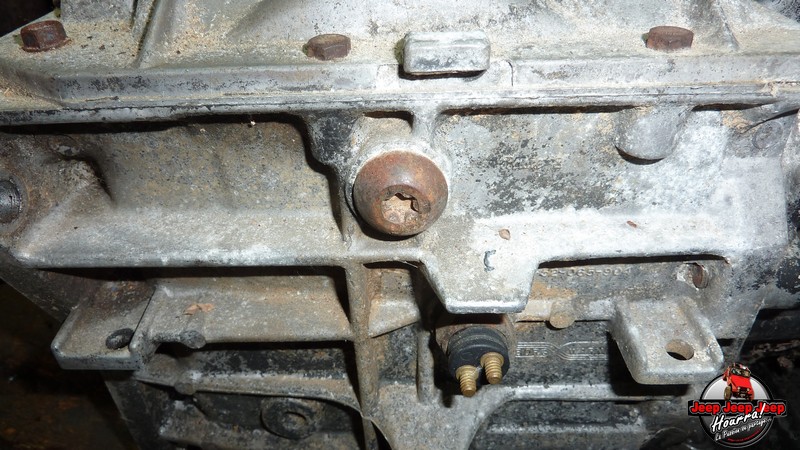 6 sections nut for the 84 ... this nut has been removed by a torx one in late T5 because lot of people believe
it was the fill plug : <<
HERE
>> more details by
Keith
...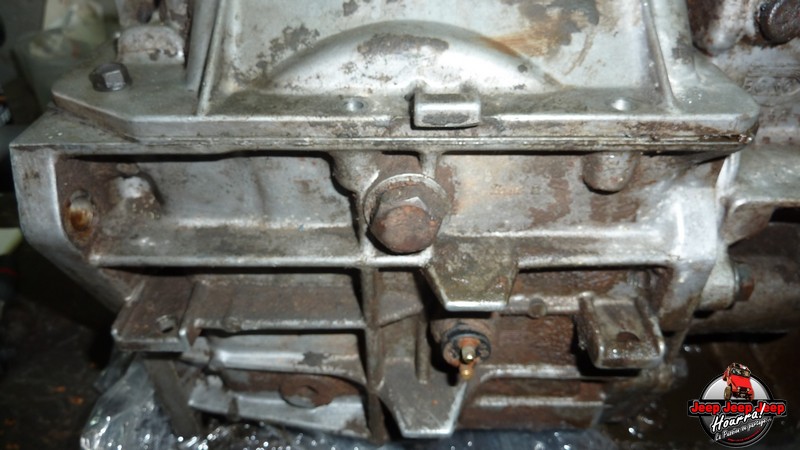 There is also an identification tag 85 on the T5 ...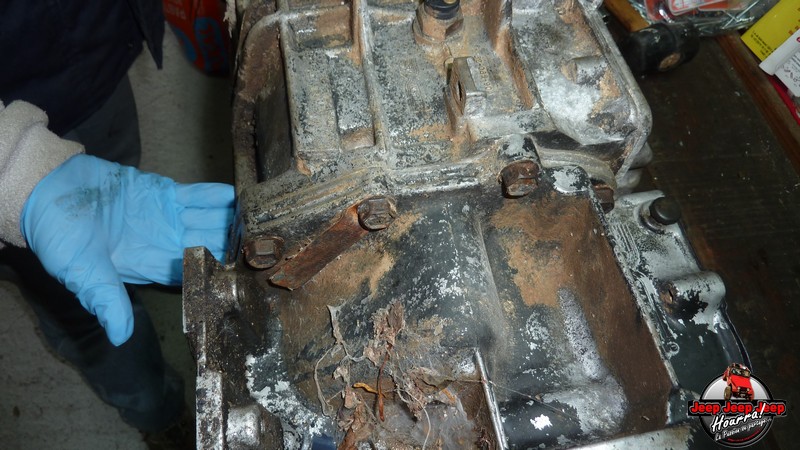 I made sure they had the same ratio and they have both an overdrive
This is from a 84 J5R engine (Gas) , the other 85 a ... J8S engine (Diesel)
I'm
quite
sure you don't have theses ratios with your US engine!
Anyway the 1th gear with the 4.56 axle ratio, and the ~2.62 of the 4Lo of the DANA 300 and the hi torque at idle of the diesel engine...
YOU CAN'T STALL AT IDLE EVEN IN A 30% HILL!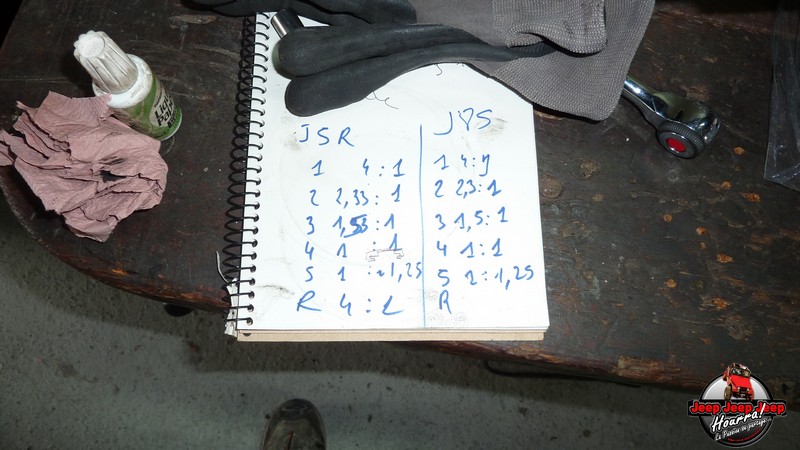 Starting tear down with unscrewing the 10x 10mm screws ...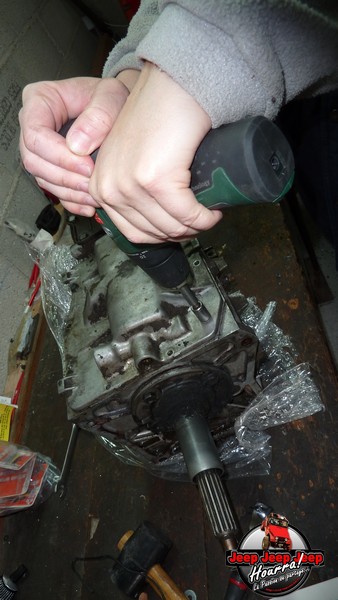 you will notice that there are two special set screw (both at the diagonal opposite) here is one of them: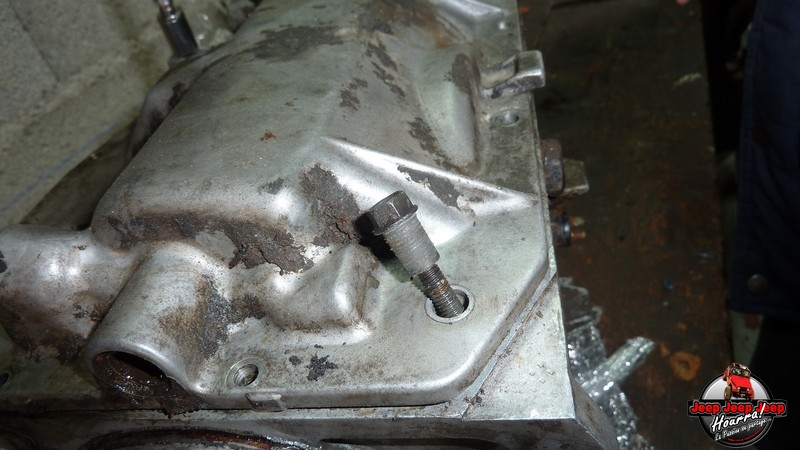 continues by 5 screws 13mm gear selector ...
BUT FIRST THING TO DO: SET THE LEVER TO NEUTRAL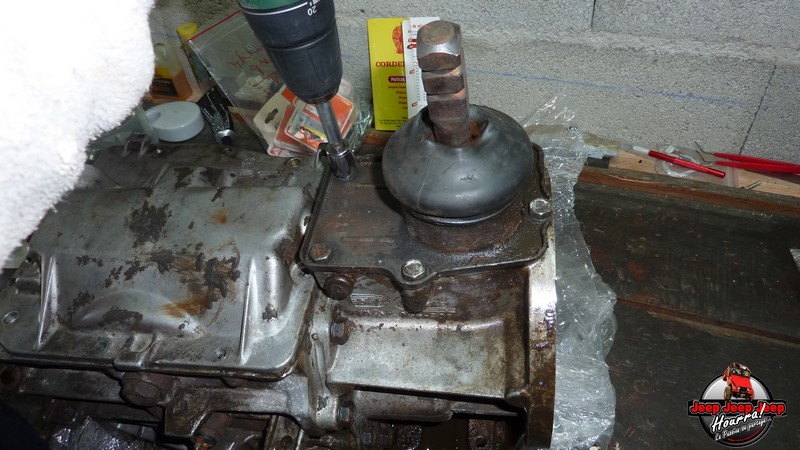 who took the water ... I would say salt water for sure...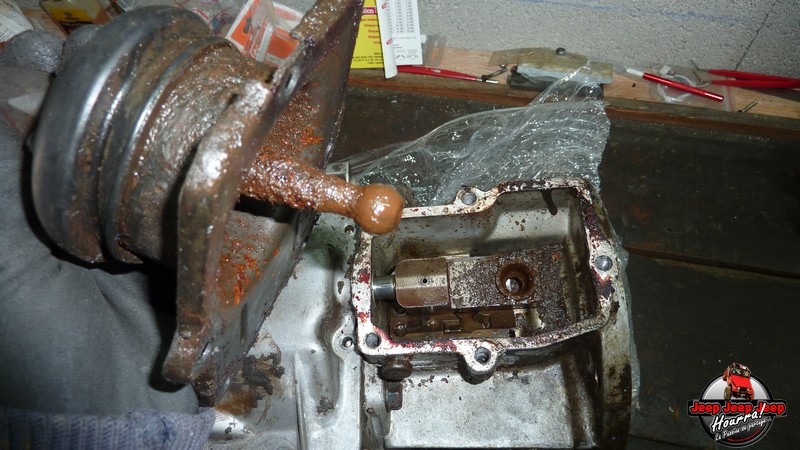 detail of the rusted inside (thanks god, the other T5 is in pretty good condition!):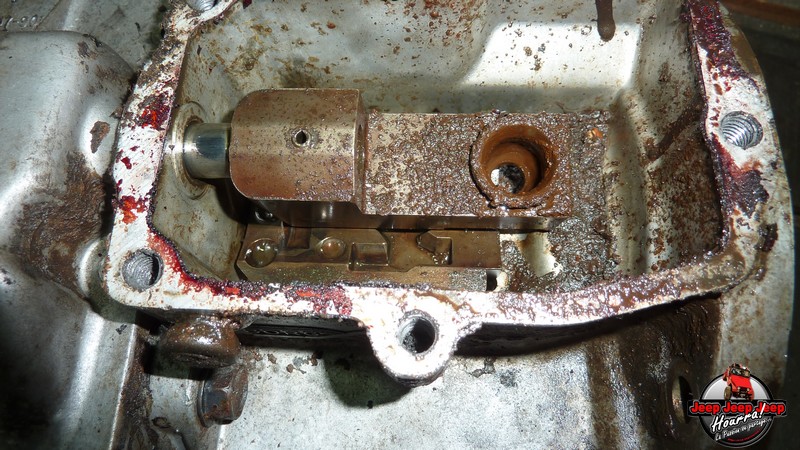 and releases the pin :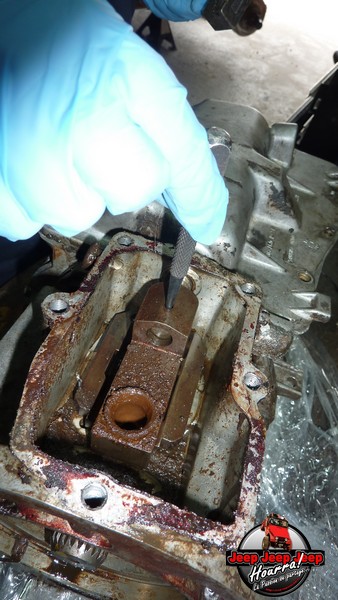 thereby partialy uncoupling the housing forks (
do not try to remove at this stage: it is impossible
)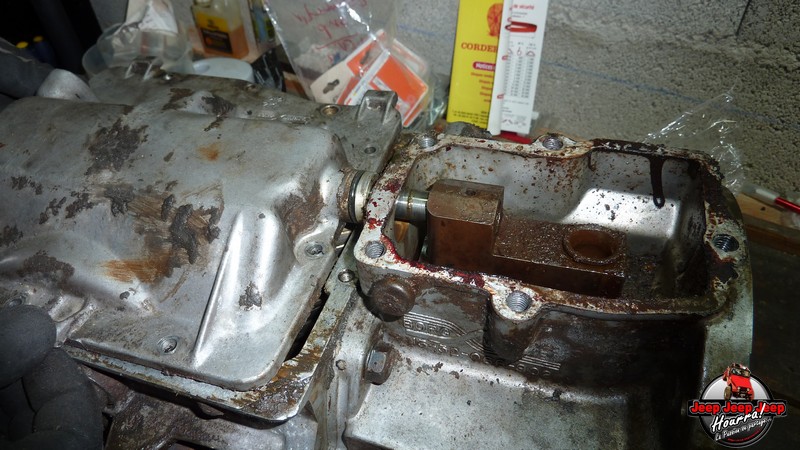 we took the opportunity to remove the mass selector with its pin (which must be removed AND
replaced!
), its spring and ball ...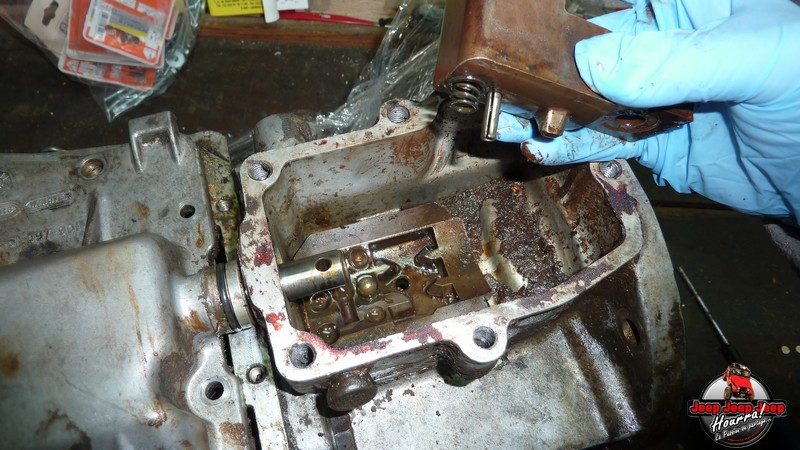 we must then disassemble all screws 15mm and the side cover ... WARNING there is a trap ... !!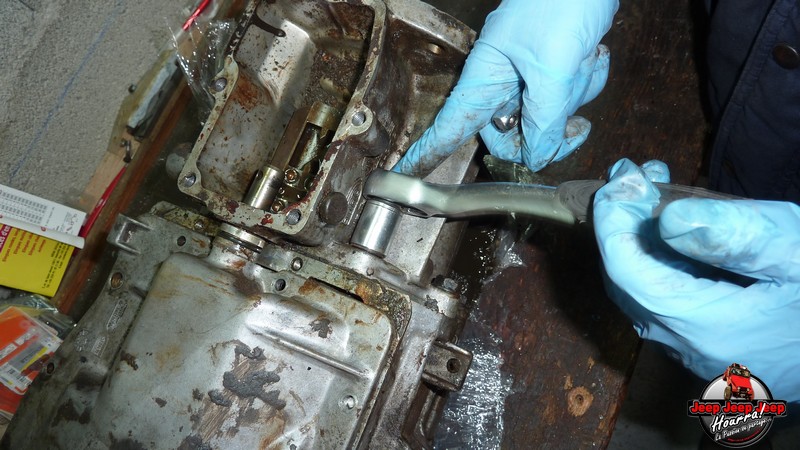 a 13mm screw ... which is below and on the opposite side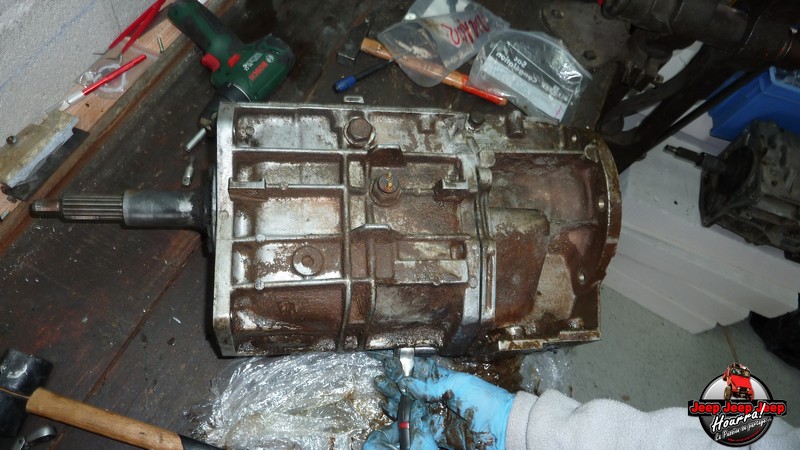 a very light knock of mallet to disengage ...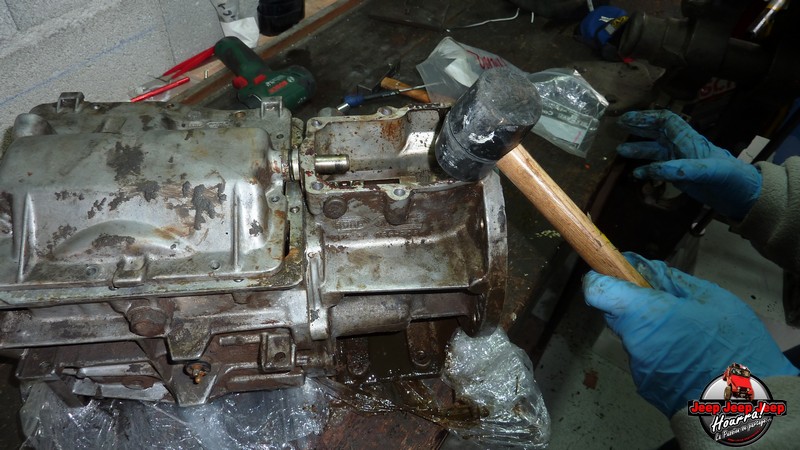 here ... My god ! we can see some gears!!!!!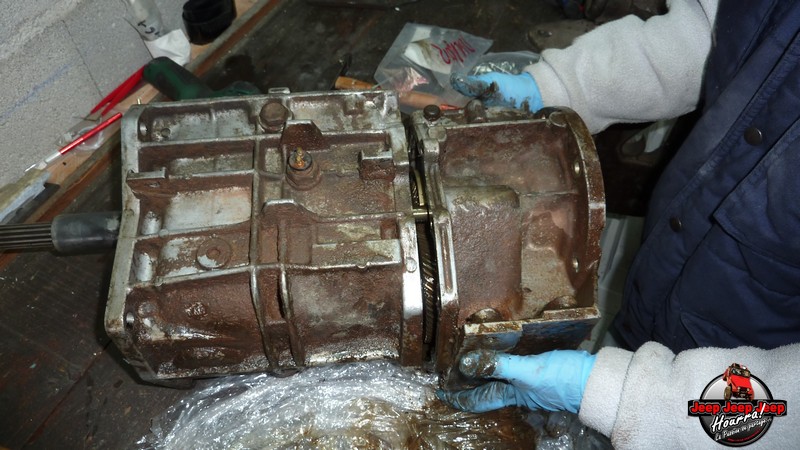 next episode ... soon
hehe! that's teasing...
Regards,
Gilles
---
FULL DANA 30 REBUILD->http://www.jeepforum.com/forum/f8/cj7-dana-30-full-rebuilt-setup-part-i-1121189
'82 CJ7 LAREDO REBUILD->http://www.jeepforum.com/forum/f8/82-cj7-laredo-diesel-restoration-1179198/