I went to install my gas tank and new skid plate today only to find that I have a 20 gallon tank and not a 15
. The only thing I could come up with was to extend the skid plate to make the tank fit. I bought a piece of flat steel and a piece of angle, welded them together and started my first welding project.
This is the shot of the tank with the 15 gallon skid
and this is with the piece welded on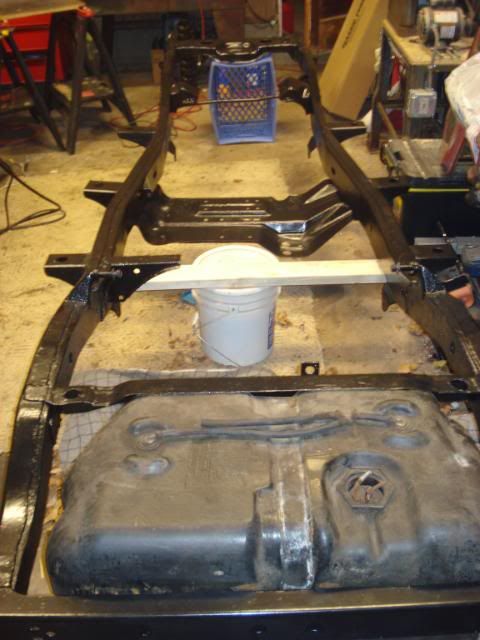 I also got the skid plate for the transmission mounted, motor mounts and cross brace mounted.