Quote:
Originally Posted by
Gigemags05
I can't find the post you're referring to. I searched through your posts but didn't see it.

If that was the case, though, would the horn still be on constantly when the button and assembly is off?
With the button off but what assembly are you talking about?
Is this a stock steering wheel?
Stock, this plate might be upside down. This will cause it to sound continuously or intermittently.
it's made up of these parts. It varies a little with the jeep stuff
Internally there is this plate: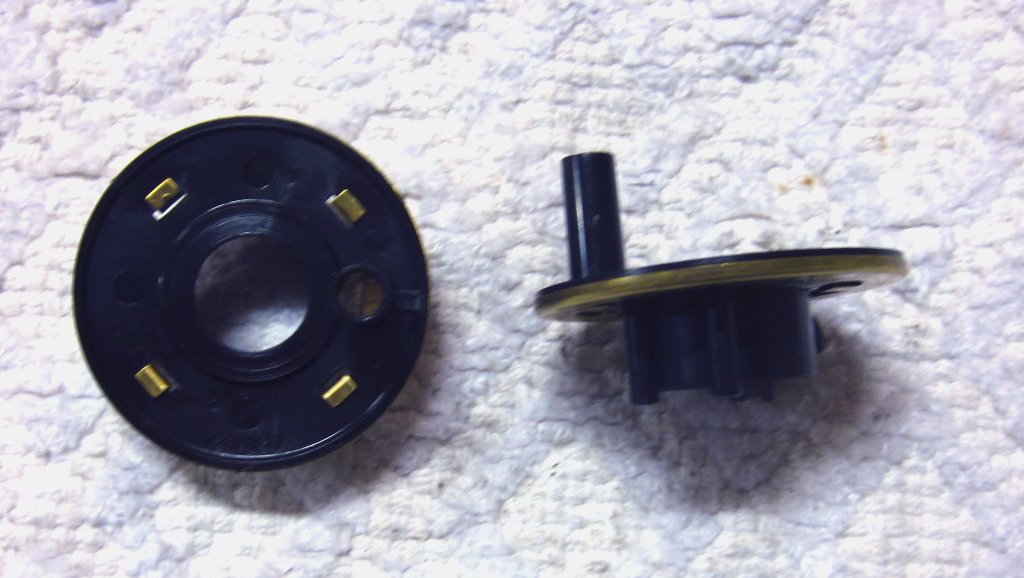 There can be all kinds of thing wrong here.
it can be broken off, contact missing and spring shorting out. installed wrong...
Here is the spring loaded button: