Registered User
Join Date: Apr 2009
Location: Auburn
Posts: 61
Help with Warn in cab cable winch control installation
---
I have this on my '70 Renegade 1. The original owner had installed the winch backward & I haven't any idea the best way to route the in cab cable controls to operate it. Anyone out there still have this vintage setup? Please provide detailed pics if you have this set up.
Warn Winch cable control
---
I have seen the original info from IH8MUD but would like to see an actual installation & routing of the cables thru the engine compartment.
I have the diagram from IH8MUD but it is only an overhead view.
I am still looking for an installed example of this controller. I am afraid of finding out the hard way that I drilled holes in a bad location.
Anyone have this installed that I can look at or that can post pics. Any info will be appreciated.
Not sure how much this helps, but this is where they were mounted in my dad's old jeep for years and years. It's a '75 so not sure exactly how much difference there is between the two Jeeps under the hood and on the inside.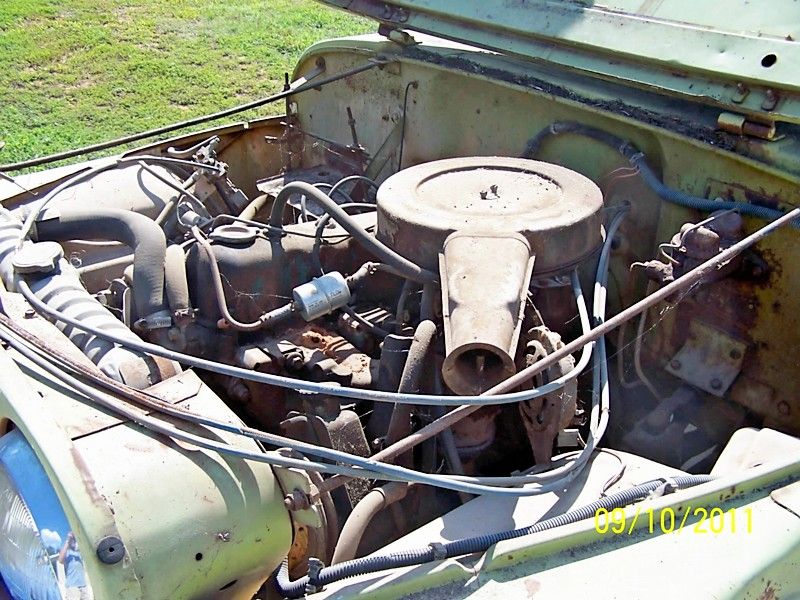 Honeywells41,

I have the warn 5687 which utilizes the mechanical cable controls as well. I just finished rebuilding my winch and re-routing the new cables. I'm at work right now, I will post pics later tonight or tomorrow morning. If you PM me & include an email address I could send you pics from my phone immediately after taking some more.
I would like to see your pics as well dnjeep. Not trying to steal the thread, but I am on the fence about rebuilding my old winch and if I will mount all the controls up the way daddy had them.
Ok then, I will make sure I post all of the pics here so everyone can benefit
Thanks for the help guys. The part I'm trying to figure out is routing thru the engine compartment & out thru the radiator bulkhead to the winch.
Ok, here's some pics of how I ran the cables for my Warn 5687 winch. I also included a pic of the winch for visual reference.
Well that was silly simple but without any clues at all I hated to drill holes. Thank you for that.

If anyone else has pics with other installations, post them also.
Man, that wench looks brand new. If I knew I could get my old rusty one looking that good I would tackle it for sure. I figure as long as you don't bind up the control linkages it will be fine however you run them. Keep the pics coming so I will know how to do mine if I decide to re-do it.
Currently Active Users Viewing This Thread: 1

(0 members and 1 guests)
Posting Rules

You may post new threads

You may post replies

You may not post attachments

You may not edit your posts

---

HTML code is Off

---