Registered User
Join Date: Sep 2010
Location: Canon City
Posts: 465
Help with roll bar!!
---
I need help deciding what I'm going to do with my roll bar. The front feet are basically rusted out, and I was planning on cutting them off and replacing them. But the rust is worse than I thought and goes a little way up the tube.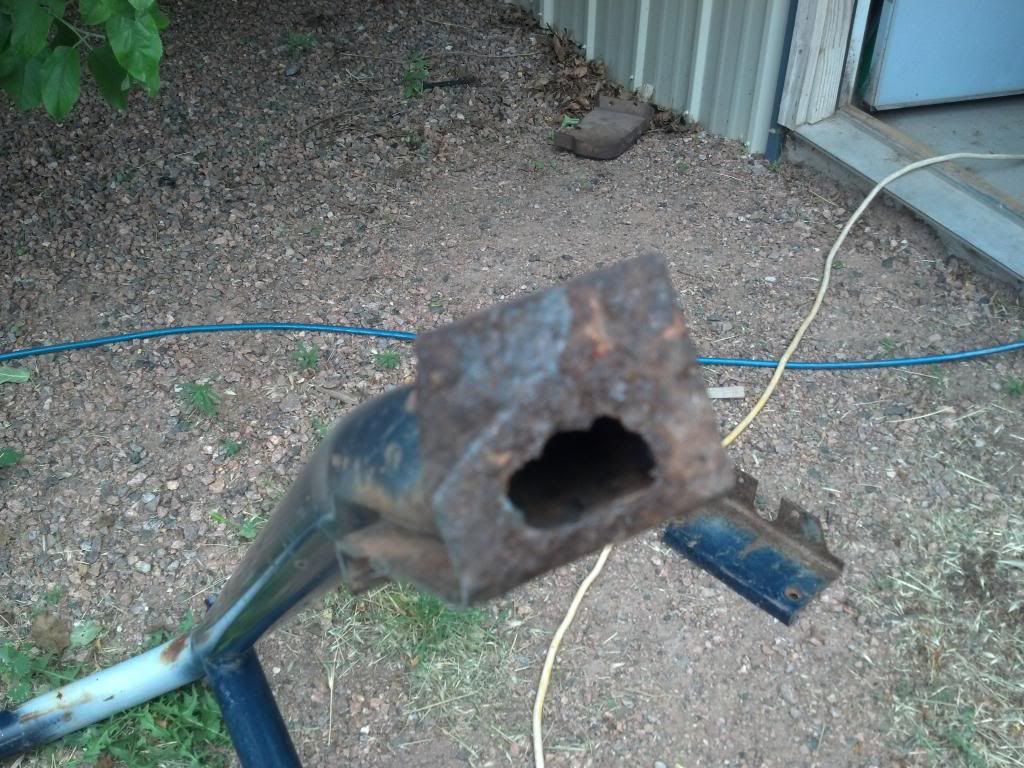 I haven't had any luck locating a bar out of the junk yard. They are either smashed or its a fender mounted bar. Not looking to build a custom cage, not yet at least, I want to focus on getting the Jeep back together.
Can I replace the lower section of the bar, maybe using an inner sleeve? If so any ideas on how I could form the bend above the feet.
Any ideas at all, I'm all ears.
---

To view links or images in signatures your post count must be 10 or greater. You currently have 0 posts.


Jered
Registered User
Join Date: Sep 2011
Location: Reno
Posts: 2,655
I would find a Wrangler bar and replace it. I have a pretty good CJ roll bar but shipping would kill you. I am going to be in Silverton first week of August if you can wait that long and want to drive out there.
Registered User
Join Date: Jun 2001
Location: Mobile
Posts: 5,473
Post up on your local Craigslist that your needing a later CJ5 roll bar.
---
Ed
1975 CJ-6 1983 CJ-8
1986 CJ-7 Laredo 1986 TJ-7 Trail Jeep
2003 Inca Gold TJ Rubicon
Registered User
Join Date: Sep 2010
Location: Canon City
Posts: 465
Good call, just posted an ad on Craigslist.

Reno, the CJ5 roll bar is different from the 7 and the wrangler. I'm sure they can be modified to fit, but then I might as well just fix what I have.

If nothing pops up on craigslist fairly quick, I'm going to try and get a piece of tube off a junkyard bar and use that to repair mine.
---

To view links or images in signatures your post count must be 10 or greater. You currently have 0 posts.


Jered
Currently Active Users Viewing This Thread: 1

(0 members and 1 guests)
Posting Rules

You may post new threads

You may post replies

You may not post attachments

You may not edit your posts

---

HTML code is Off

---