I upgraded a friends head light wiring for him the other day.. I figured this would take 30 minutes but forgot that under his hood is a ton of extra wires and plumbing. Normally the relays go on the passenger side fender but unfortunatley there was no room so I got creative. Heres the mess on his fender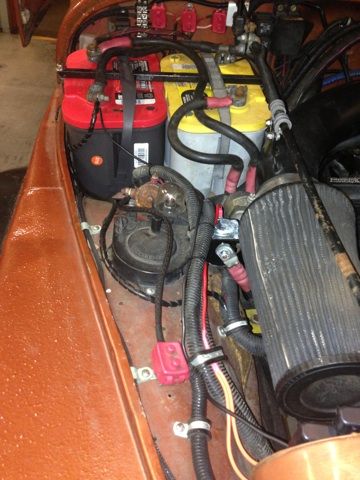 I probably could have squeezed in in a few spots but Ididnt want to make it look all clutttered so I stashed the relays here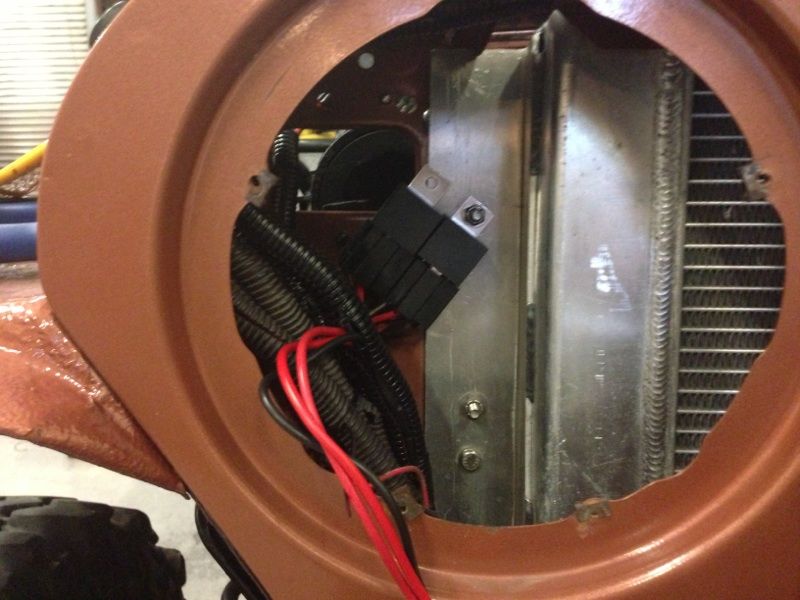 The fuse holder were pulled through the hole in the grill and mounted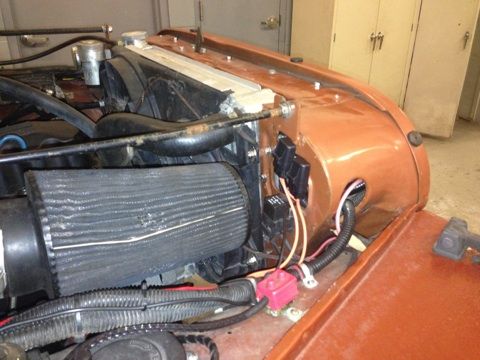 While I was going through his wiring I noticed his stock head light wires were cracked and had a few areas where they were crimped that looked a little shady so instead of using a socket for the stock plug to activate the relays I ran new wires and stripped back his split loom till I found some good wires and weather packed the head light connection.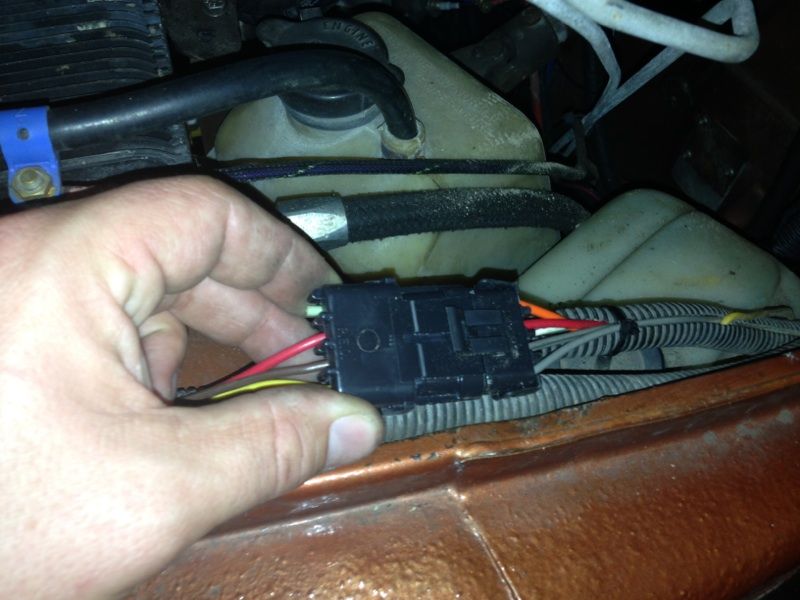 His blinker and marker light wires were also cracked and broken with a few areas of exposed wires. Luckily i had some extra 14 ga wires and packard 56 terminals in my box so I rewired his blinkers and markers using a weather pack connector to mate em to the stock wires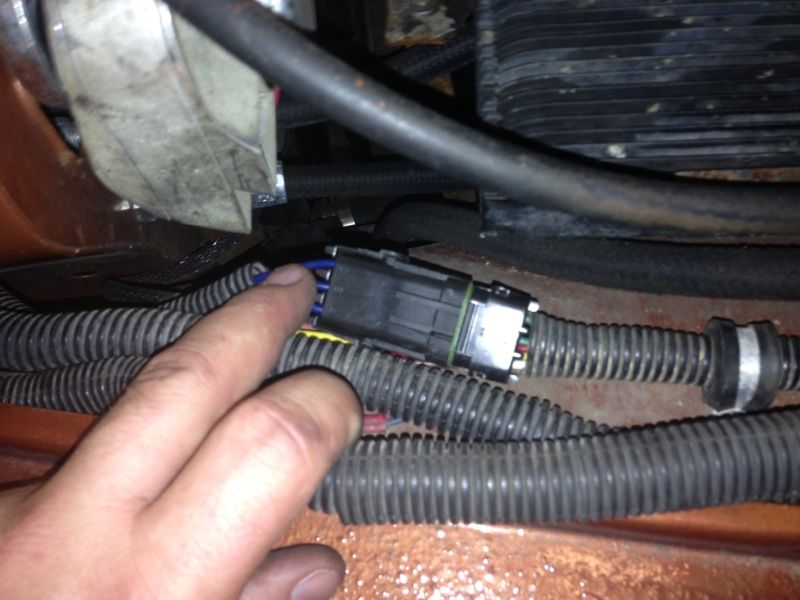 When it is all said and done I ended up with this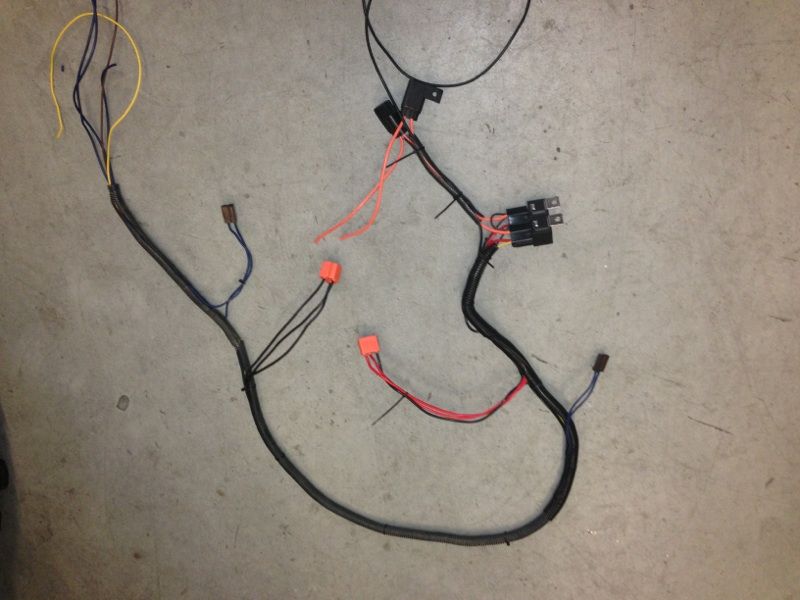 I tested the voltage to his plugs before and after the install. before it was 11.6, after it went to 12.7 which is actually low. Normally it comes up to 14.0 after a few quick probes found his alternator to only be putting out 12.8-12.9 volts at the charging lug. I didnt get the chance to take before pics but heres the after
Low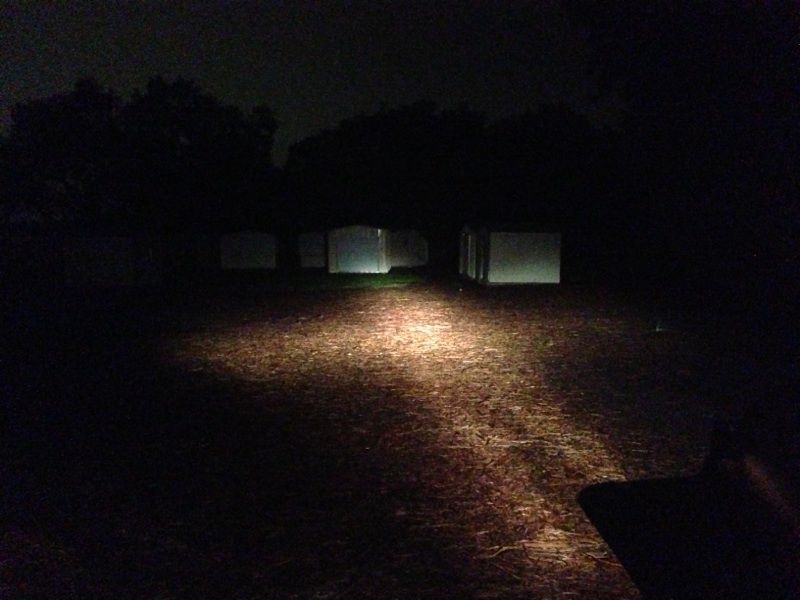 High
Those sheds are about 200 feet away from the jeep. Heres a pic from the shed looking back at the jeep
What do you think??