79 CJ7 Build: Got her home last night!
---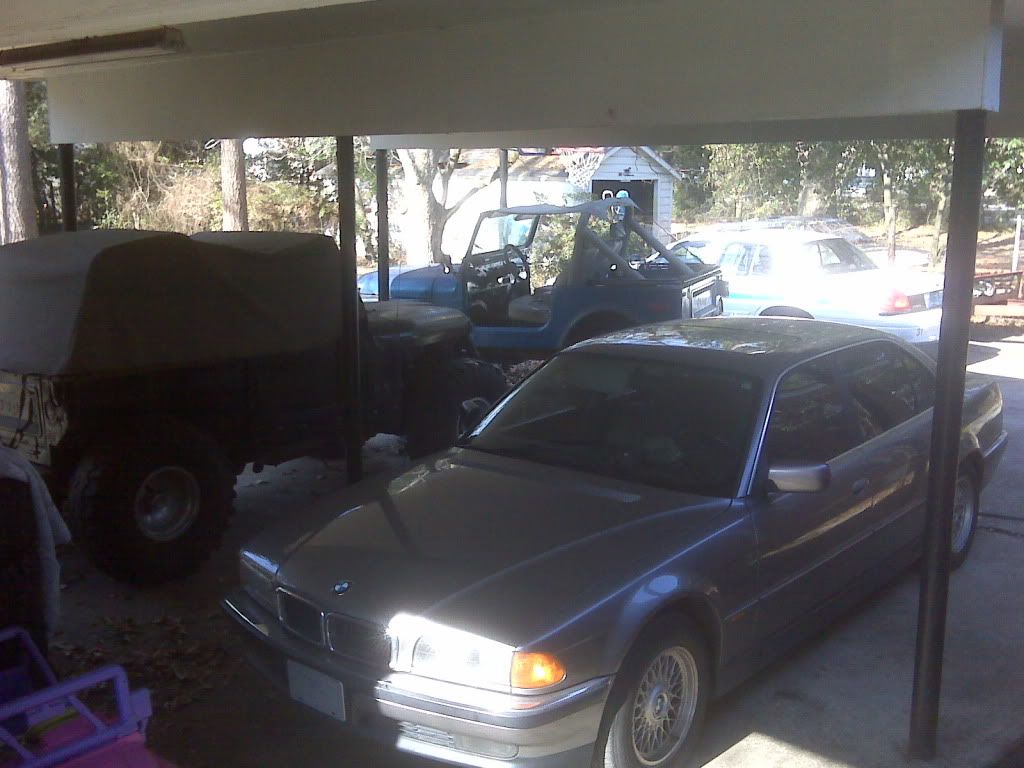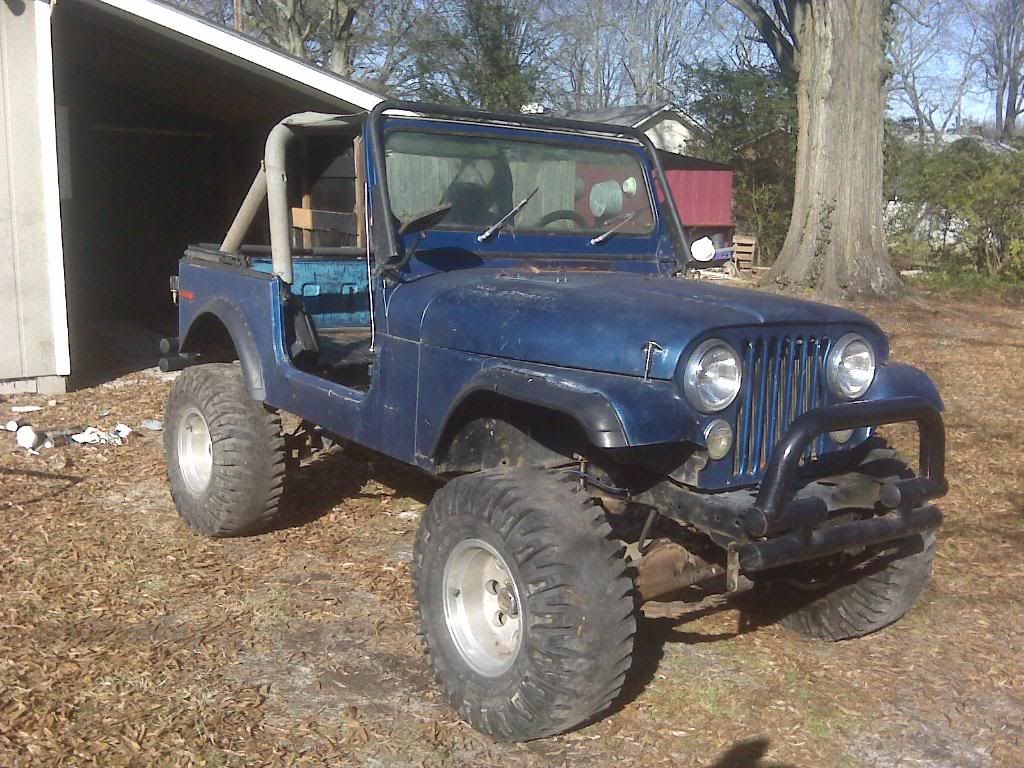 So far, I have found that I have:
258 built
t-176 Trans
D300 twin stick with tera low conversion 4:1
Currie 9" rear
D44 NT with wheel spacers up front
Frame is rust free
Body is about 99% rust free (found a few spots that were dented, filled with bondo and starting to rust where it wasn't done right)
Bestop seats and doors (soft top is pretty well done)
Tuffy console
Lots of wiring that doesn't belong there, or in a vehicle much less
Power steering pump is shot
No coolant in the radiator, and none in the oil, so I am gonna go with a hole in the rad.
New extended brake lines---not hooked up, so no brakes
what appears to be a 6" trailmaster lift (if they make one) Def bigger than 4".
Was a top notch Jeep at one time with a lot of money, bloot sweat and tears put into it. Then the PO got a hold of it.....
Now I have it and will make it all better
---
I NEED A SINGLE 15X8 MICKEY THOMPSON OR SIMILAR ALUMINUM BULLET HOLE WHEEL!!!!
---
Last edited by danheit; 08-01-2010 at

08:08 PM

.