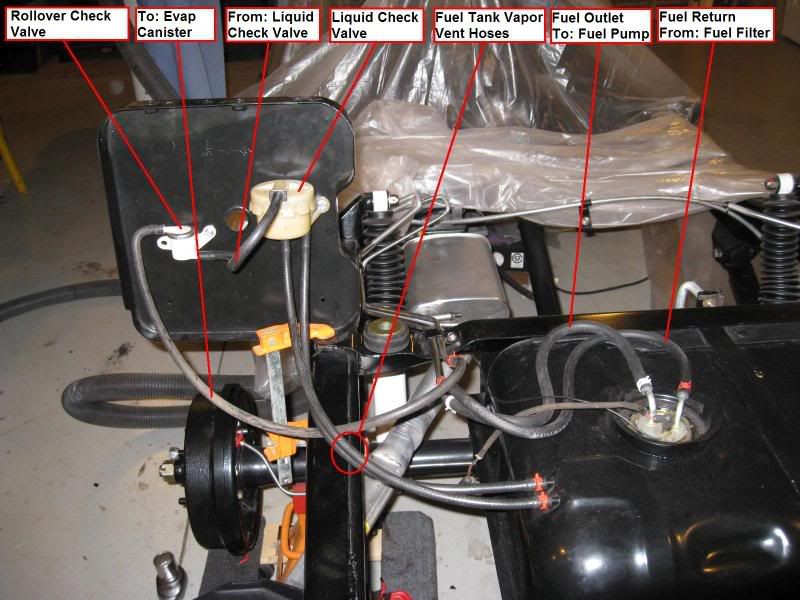 Thanks to keith460 ...again, for his excellent pics.
My tank looks nothing like that. Mine is also plastic but is formed exactly like the encapsulating skid plate/cradle. It has data info stamped/formed onto the outside surface (which has 8/84 next to a month/year stat and mine is an 85). I would be very surprised if it is not original equipment as I am the third owner (one owning it for more than twenty years before selling it to family). I also find all original equipment (even smog), no hacked wires, nothing which would make me dread any PO nightmares.
I also see no rollover or liquid check valves. Could it be original ? I might be able to get some pics later.