You need to find an 84 engine side plug.
You can simply push the connectors out of the 78 connector and plug them into the appropiate slots on the 84 plug.
Very simple to do.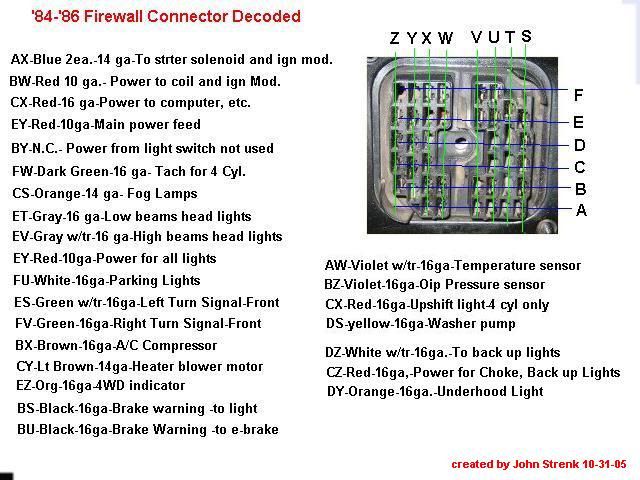 Are you going to use the 84 dash or the 78 dash?
Some of the difference:
1. The heater switch may be different. Not a problem if the heater box is the same on the 78 as on the 84. Use the 84 switch. But since you are using the 84 heater, no problem
2. The Wiper system on the 84 is a 4 wire system with possibly an intermittent wiper. The 78 is a 3 wire wiper system.
This is a big deal as the two are not interchangeable. I would use the 84 -4 wire system if you have it. You can retrofit the 78 Wiper by locating the red power wire and the yellow Washer wire and adding spade terminals to the wires.
3. Radio. Many variables here also.
4. Speedometer has the brake and 4x4 light swapped but easy to switch. Other wiring the same.
5. Oil pressure gauge may be the wrong one for the 78 CJ. Save your old gauge just in case. Wiring is the same
6. Headlight Switch. 78 and 84 headlight switches are incompatible. Keep the 84 headlight switch with the 84 harness.
7. Volt meters are the same.
8. Ignition Switches are the same
9. Tachometer is the same