The flange ...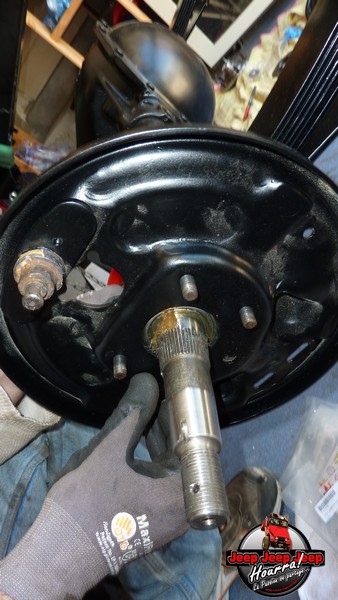 plate / seal ...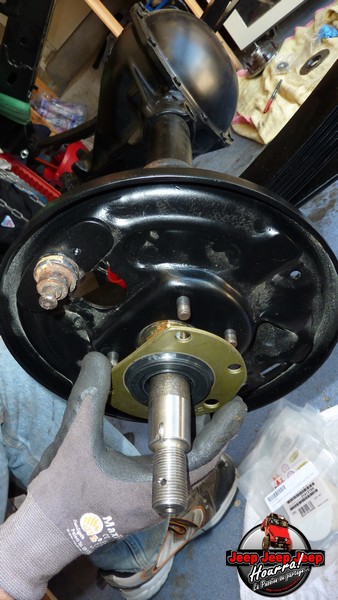 and you tighten this little world with OLD NUTS ...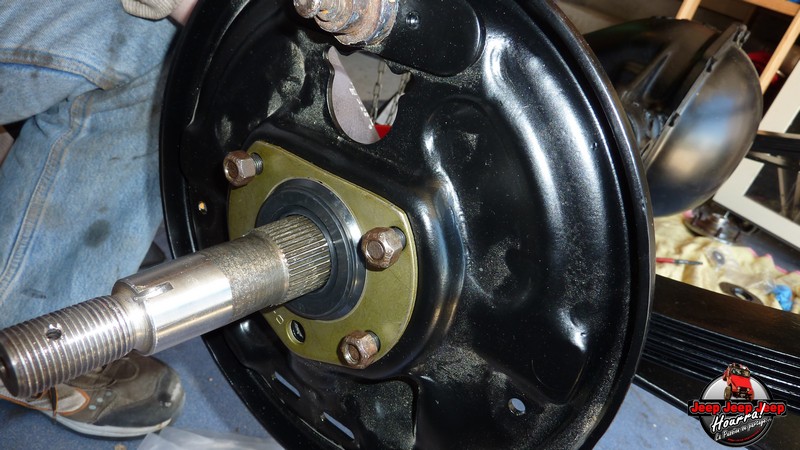 that is tightened to 43Nm also ...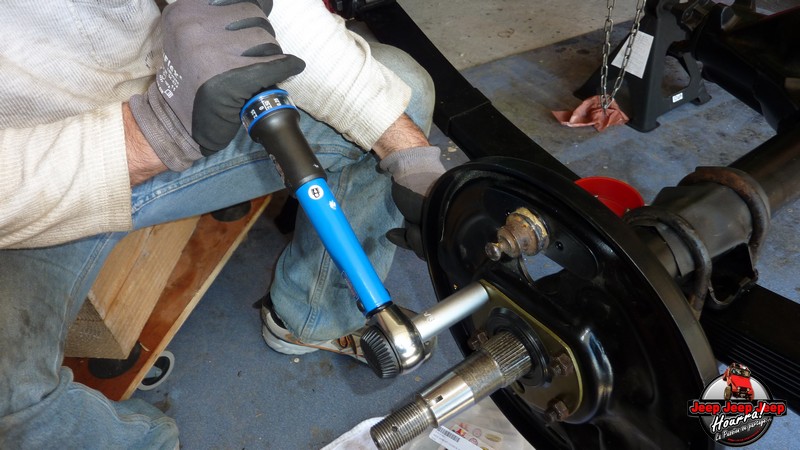 we gofrom RIGHT SIDE ... and we do a one shot mallet on the axis ...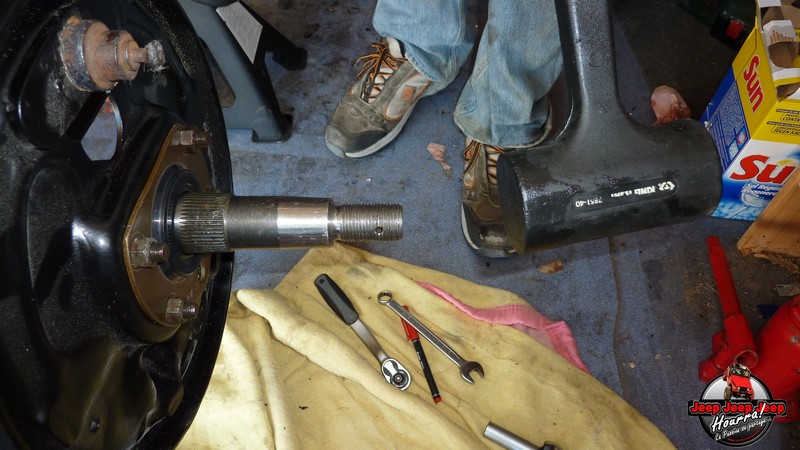 we're going with the left and we did the same thing ...
It sets up the indicator on the plate ... (I had to put a clamp because it did not stay in place)
The comparator is placed on the axis and we reset the dial ...
and you pull the axis toward you ...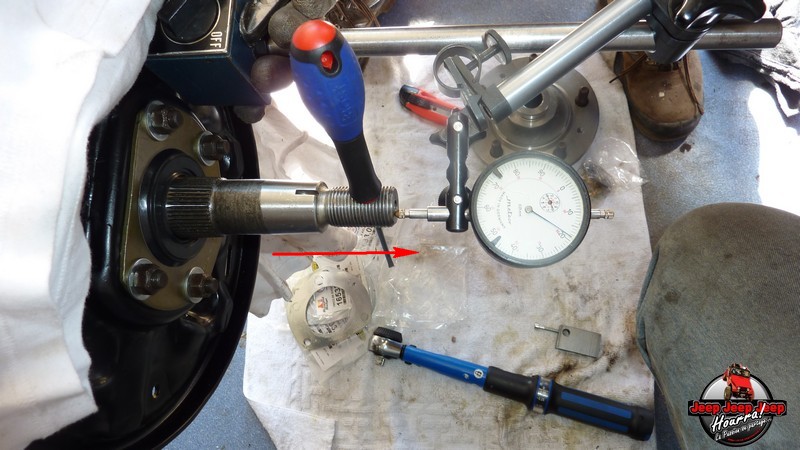 The end play should be between 0.10 and 0.20mm with a preference to 0.15mm. We were 0.19mm (0.20mm almost).
Yeah, we'll try to do better ...
LEFT flange is dismantled and adjusted the shims to be a difference of 0.05mm (shims are supplied in various thicknesses)
You should know that:
MORE you put shims, the more the end play increase ... and the LESS you put, the less there is of end play..
winding ...
mallet on both side again
... comparator and so on. ...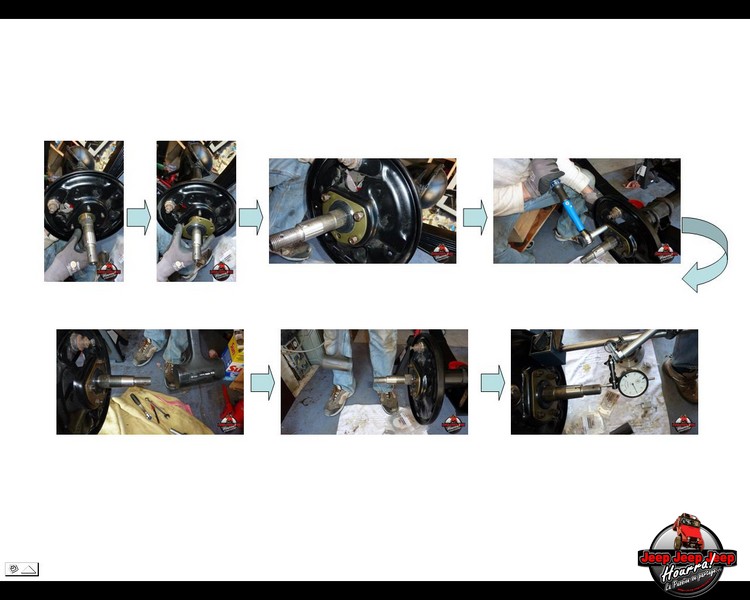 and ...
0.15mm
:WONDERFUL!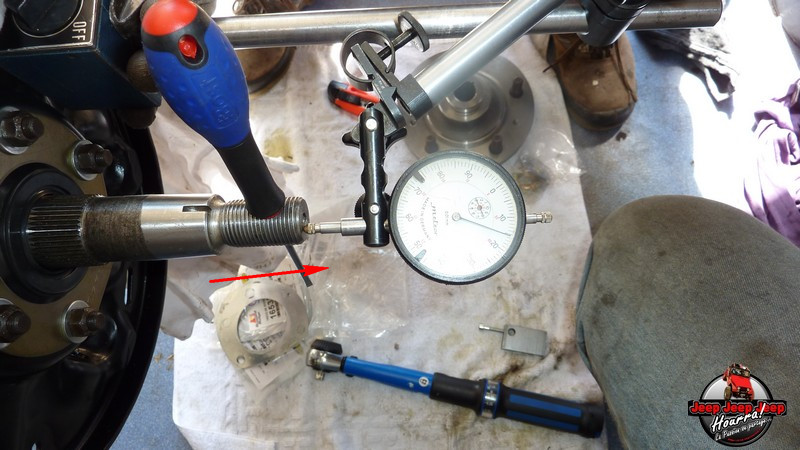 It is time to close the plates ... , we seal the axle housing with Loctite RTV Black Seal ... or LOCTITE 5923 ...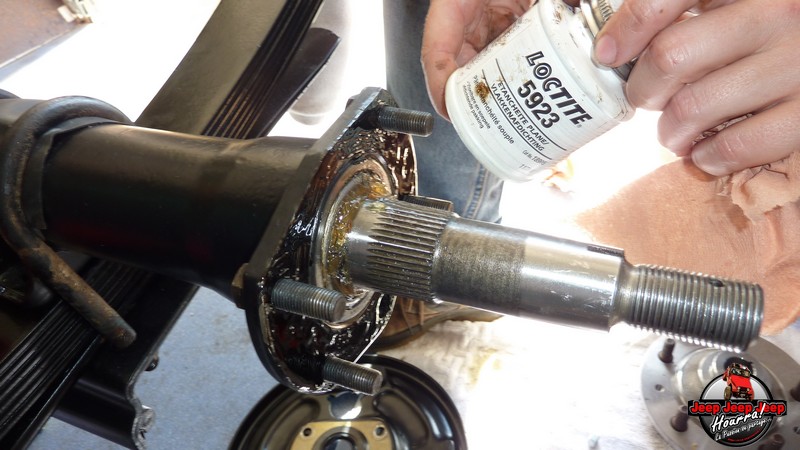 we installs the plate ... and we grease again the axle ...
... we install now the outer seal which was sprayed with LOCTITE too ...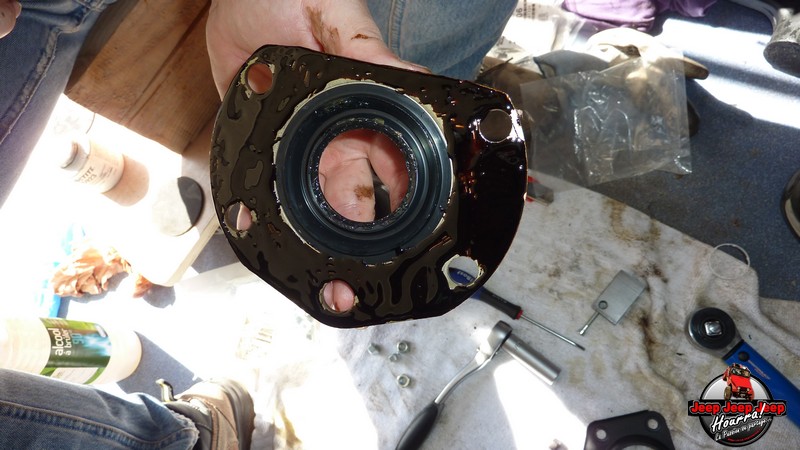 We finally install crankcase oil recovery deck (in case of a leak
AND NEW nuts 3/8 " UNF LOCKED NEW SINGLE USE PURPOSE
Being installed on the flange ...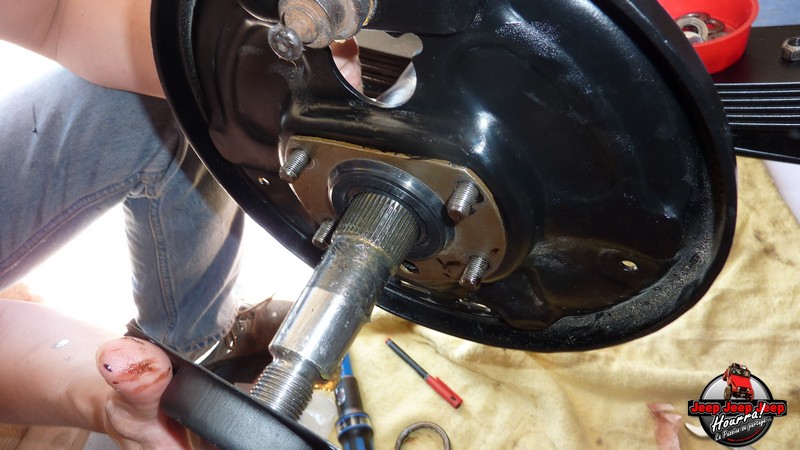 and that is tightened to
43Nm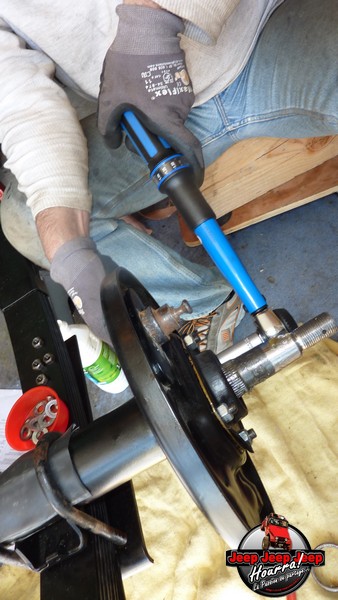 I let you the left side ... which, I remind you, has shims (that you spray of sealant too)
As you can see, you must first install the drum brakes stuff BEFORE you install the hub ...
Here a
funny
video of the drum setup :
Yeah... I know: I'm still looking for a business which chromate again my wheels...
and we find ourselves ... for the last lap : the installation of the hubs ... include a subscription to a gym / Physio
So you need:
A former hub nuts and 2 olds washers
,
a new Hub , a pin, a new washer and finally a new nut with its pin
First ...
what follows is only necessary if you install a new hub
... otherwise we simply tighten the hubs to
340Nm
the half axle is greased , for facilitating the integration ...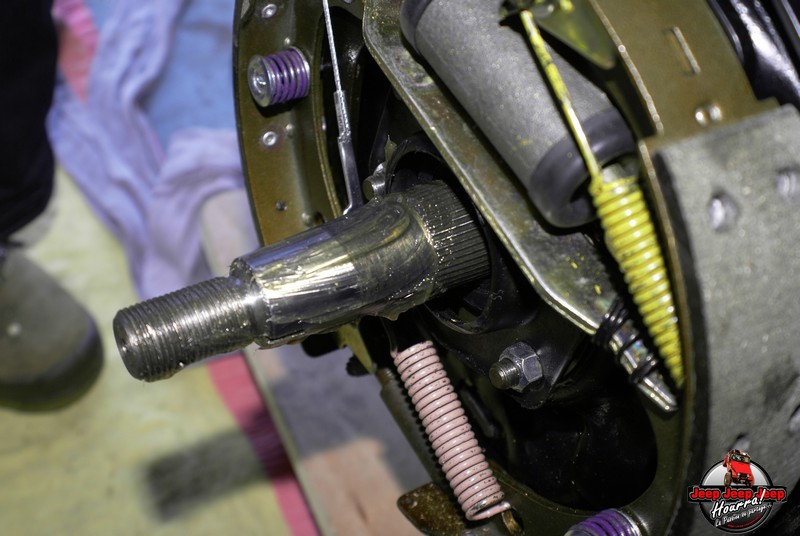 and... to be continued...
Regards,
Gilles