Here's what you will need to know when shopping for brakes, calipers, and rotors for that axle.
In mid 1978 they changed the setup. I had two 78 axles, and one had one setup, and the other had the other.
One setup is refered to as a "2 bolt calipers", "small brakes", and I've heard parts store clerks refer to them as "later brakes". They were used in the mid 78 and newer.
The bracket the caliper bolts on to looks like this.
The brake pads look like this. Flat across the bottom.
The rotors are thinner at something like 7/8" wide.
Mid 78 and older used what is refered to as "6 bolt calipers", "big brakes", and "earlier brakes".
The mounting bracket looks like this.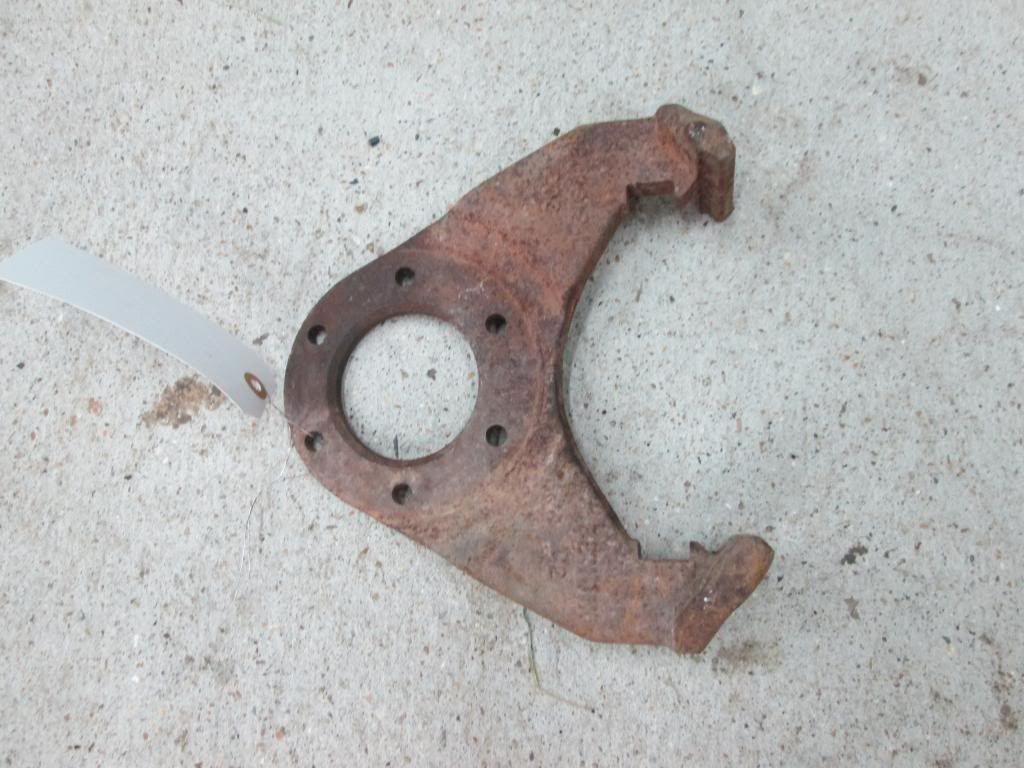 And the pads look like this, curved at the bottom. They are not interchangeable with the others.
And the rotors are thicker at 1 1/8" thick (IIRC).
They also use a different MC for each setup, and the rear brakes are something like 11"x2" for the older six bolt caliper brakes, compared to 10"x1.75" rear brakes for the newer 2 bolt caliper brakes. (those rear brake drum sizes are off the top of my head, and may not be exactly correct, but close).