Well I just picked up a "new" 84' 7 that my neighbor bought about a year ago and never got around to doing anything with it. He was looking to get back the 1700 he paid but no takers. Well I offered him a grand and he said sold.
I bought it for the tires for my pickup and the YJ family bar for my 77'. I was then going to part it out. Well, I started looking at my 77's to do list and figured the only way to get it done was to take it off the road, but I can't be Jeepless, I just think I couldn't handle the withdraw of not being able to drive a Jeep.
So I hatched the idea of this double build up. Here's the game plan:
First the 77'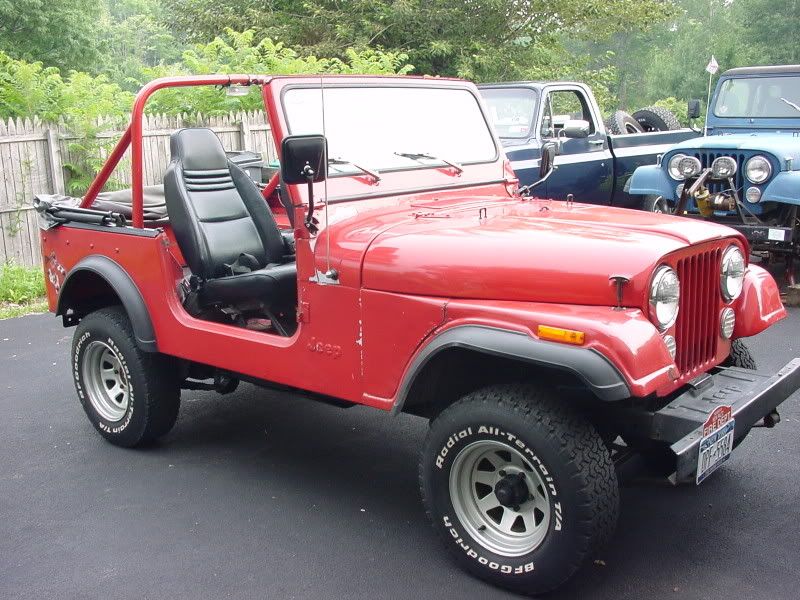 This Jeep is getting a mild buildup. It's basic use will be for fireroads and nice day roadtrips. It's Qtrac, 258 with Turbo 400 tranny. I'm leaving the auto setup for my wife to use as well.
Second the 84'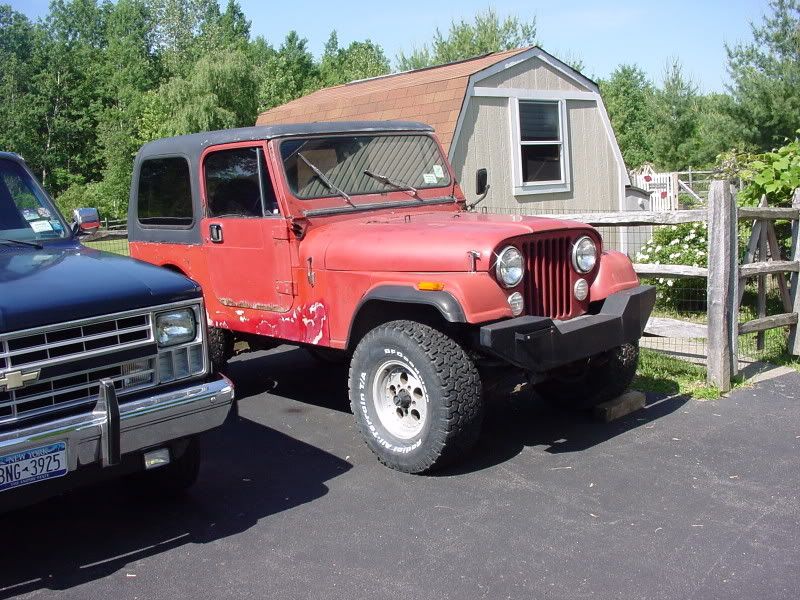 It's got a swapped in 304, 300 tcase, and the crappy T5 tranny. I'll post more pics as I go. This will be built up as a down and dirty Jeep that will be going in the woods.
Now the goal:
Build both at the same time and try, (key word is try) to stay in a budget.
Total I intend to spend when this is completed is under,(are you sitting down)
$4000 to finish both.
I'll state this right now, they are not going to be frame off jobs, like Fatman's
Fatman, all I can say is:
I'll save the frame off job for when I redo a WWII flattie in memory of everyone in my family who have served the country.
Also I am not putting a price on the labor since this is my hobby. Wish me luck and I'll keep ya posted.