Quote:
Originally Posted by
keith460
They were standard on the Laredo and Renegade package or part of the Convenience Group option.
Not hard to hook up, there should be a couple of leads under the dash that ALL CJ's in the 80's have. One orange colored wire for power with a black colored connector and a black 'ground' wire coming off the Headlight Switch. The black wire will connect to the courtesy lights blue wires.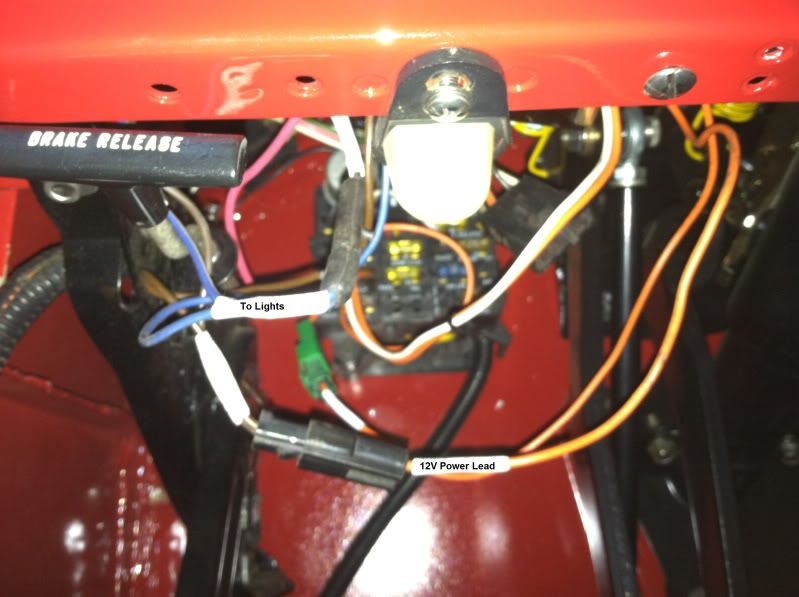 Hi, I was wondering if you could HELKP me and tell me specifically how to wire the courtesy lights? (1895 CJ7-258)
I have had the OEM lights for a very long time but removed them years ago because someone had previously clipped the wires. They work and look great but are cut. I want to connect them exactly the way they were intended from factory; which is to the headlight light switch and the inside dome connection. (when light knob locks all the way to the left)
What I have, are both lights with each having a solid BLUE wire coming out of the light along with a solid BROWN wire. On one light, the solid BROWN has a Packard 56 type terminal that converts into a BROWN/BLUE STRIPE wire at that terminal. That BROWN/BLUE STRIPE wire is cut about 4" from the terminal that joins them. The blue wire from this same light has a bullet type rubber terminal which continues BLUE from that terminal. That plug of that terminal at rubber boot from BLUE wire is BLACK. This is the one light and on the BLUE side of wire.
The other light simply has a solid BLUE and a solid BROWN wire. It is about 12" long and then it is cut as well.
Can you help me figure this out? If you have the ORIGINAL lengths of each light wire, maybe I can rewire the entire set-up with new wires. Again, I would like to have them exactly the way they were made from factory.
Regards