I kind of gave up on the roll bar for the minute. At least till the wife tells me to get the two jeep halves out of the driveway
For now my hang up is wait till i find a good cj tub or go the yj route. I would do fiberglass but I really like the look of the tailgate. I guess when I have 33s or 35s on it the spare will cover it up anyhow but for now holding out on some steel.
My issue at the moment is what to do about the frame. Sandblast or wire wheel.
Was going to get a sandblaster and do it at the house till i did some research and its probably not a good idea because of the mess/chemicals in the yard. I am on a well so i have some concern there. Then I was going to find a place to haul it to but I don't have my own trailer so the logistics come into play.
I think i may go the elbow grease route and wire wheel it.
here are some more photos.
This is it sitting pretty next to the chevelle before the new owner came and picked her up.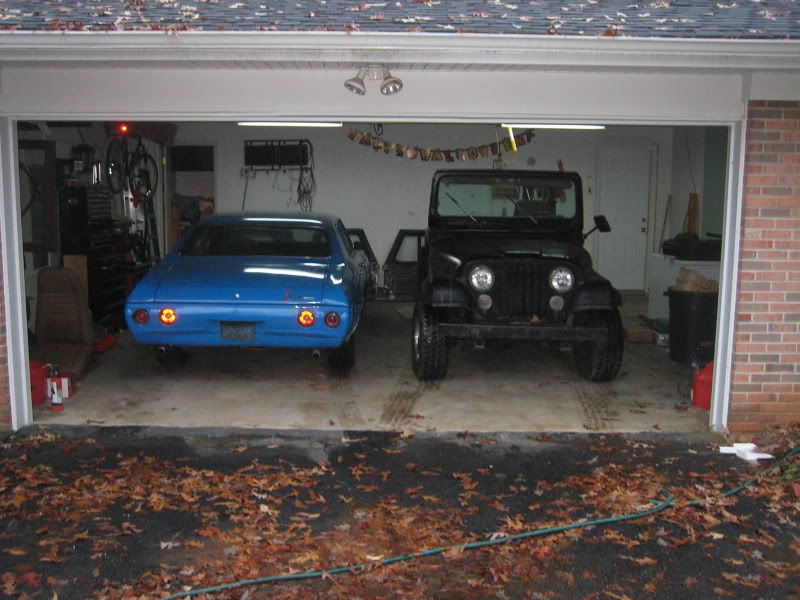 This is it in the garage for the first time. Getting the seats and dash out.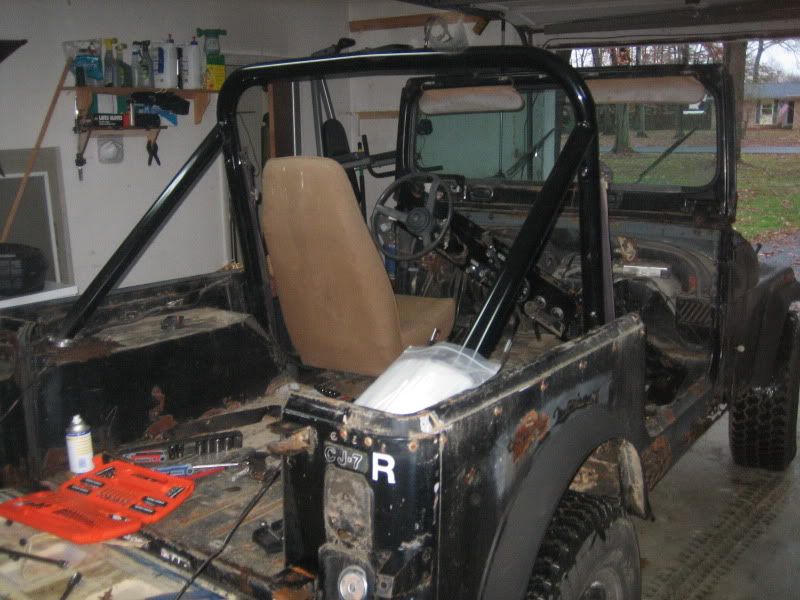 This is more of the dash removal.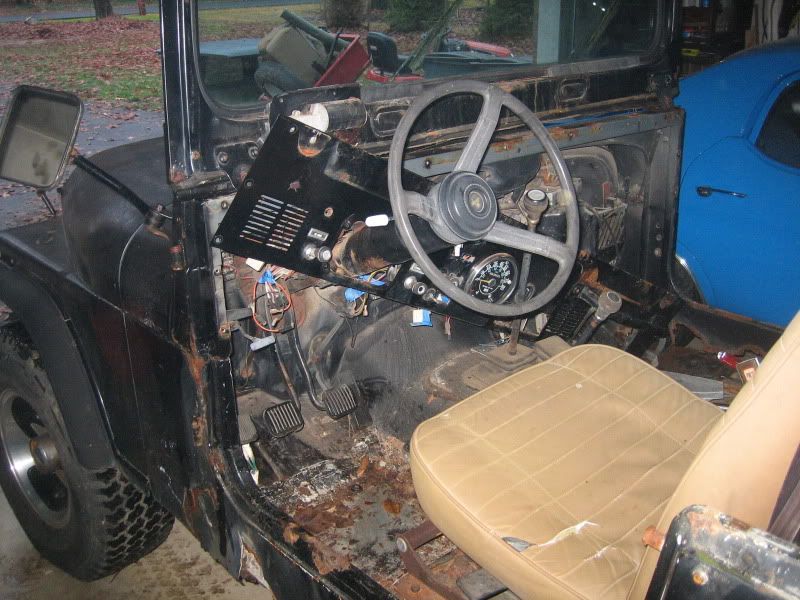 EDIT: I figured it out