More from the slowest build thread. I've been to the engine builder again to drop off the vibration dampener, cam gears & cover and a couple of oil pumps to get everything I need finished and I should have an engine this week.
The things I've been working on are the D300 freshen up. I've taken everything out of it and checked it out. Again, everything was in top shape so new seals and paint was all that was needed to get it back to perfect shape. I don't have a press so I didn't want to do a full disassemble if I didn't have to.
I had some POR15 left over from the transfer case so I painted up all my brake lines. I didn't like the plastic tubing so it's all gone. This finish should keep the rust away.
I was going to try to use the fuel pump from the YJ but I think it's going to be be too wide to fit through the CJ tank opening. I will have to get a new one that isn't quite so bulky. My plan is to fabricate on into the original CJ fuel feed and run the wires out through the opening. This way I will be able to use the original fuel gauge. I was going to see how much I could salvage from the YJ as far as fuel tubing but I will only be able to use the bit from the engine to the chassis. The plan is to put the fuel filter back near the tank in the stock YJ location or in front of the tank at the frame cross member.
Cleaned up AX15 and D300
All the bits from the D300
Test fit to check interference (I'll be bending that shifter)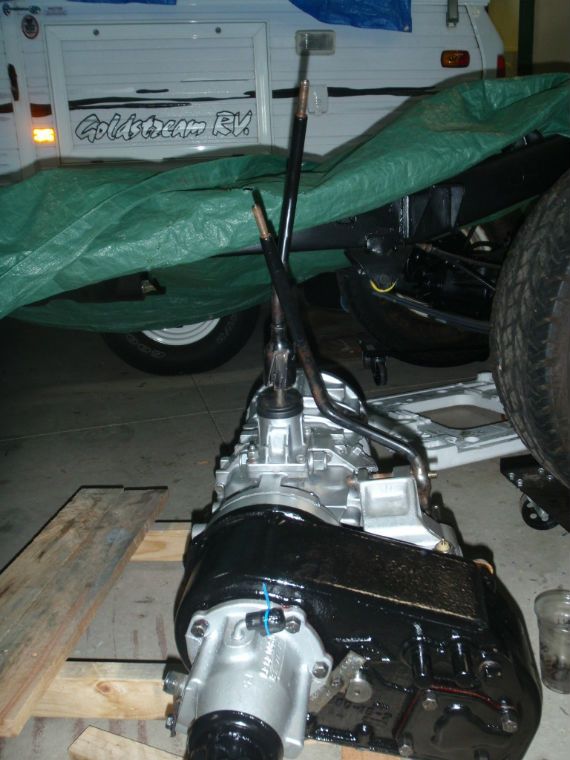 The painted brake lines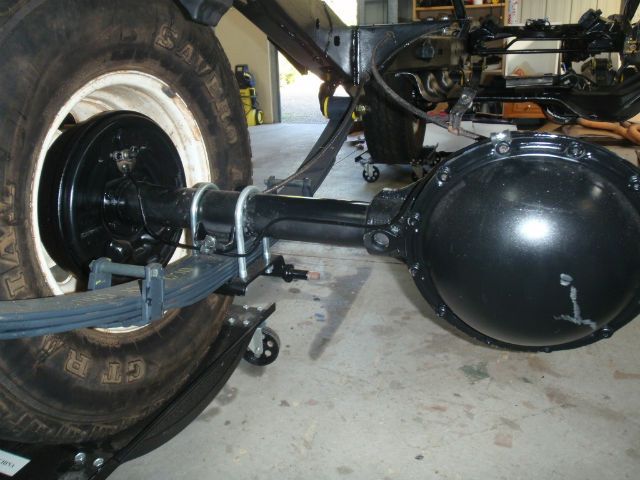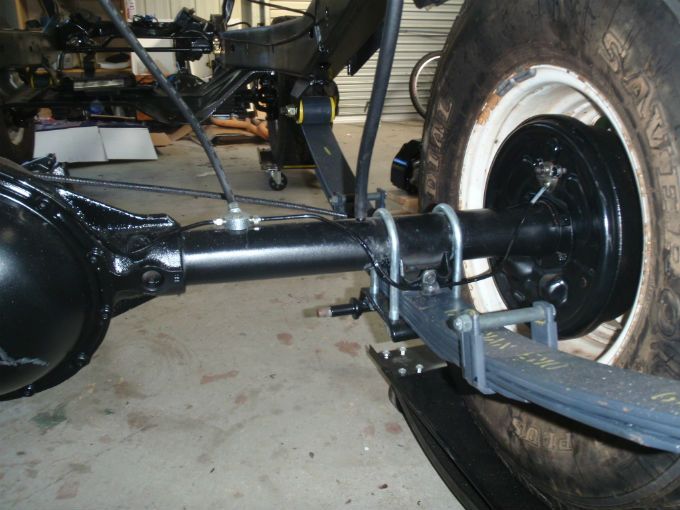 Here's the cleaned up fuel tank all back in. I'm tinkering with the YJ fuel lines to see what I can salvage and what has to be new.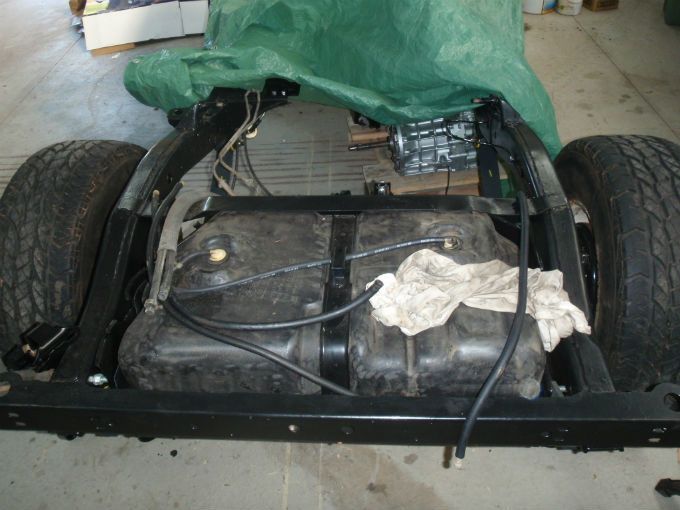 Here's the YJ fuel pump. It will fit in the CJ tank without anything on it but that's it. I'll have to find a thinner one.