That's too concentrated in the root. I have some samples here of a some I've done.
This is a Ford 8.8. Note that the pattern covers most of the tooth face flank wise.
This one is Yukon gears in a Dana 35.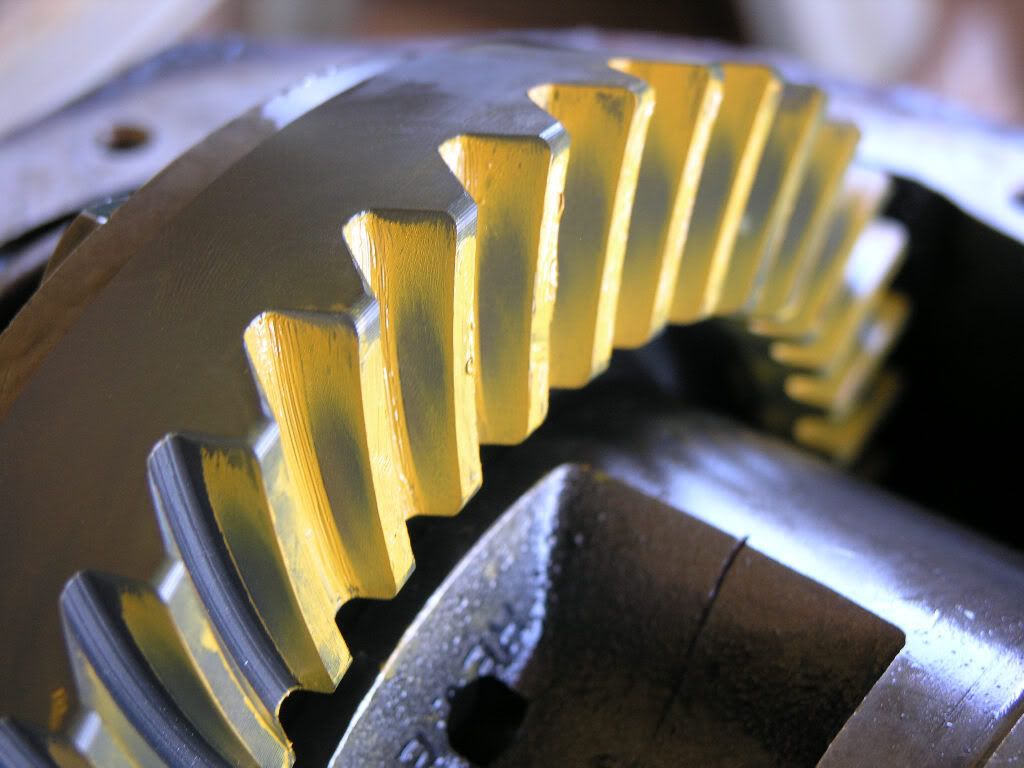 This is the AMC 20 on my CJ-5 with the pattern pretty much centered face flank wise with good coverage. The heel/toe position was the best I could get while staying with in the backlash spec. The important thing is that the pinion position is correct and Randy's Ring and Pinion stresses on this also. The second and third pics show the same gears after 500 miles. You can see that the pattern is nicely distributed over the gear teeth. they run nice and quiet.