Is there any way to remove the plate from the rods with out removing the intermediate shaft/shifting forks?
I can get the plate separated from the case but cant get the rails to let go. (not able to install new gasket)
I have a seal kit and would like to replace the seal between the case and the plate and also press out/on the output shaft seal while its off.
I've tried what i feel like has been everything.
The plate has been reattached in this picture to show what I'm speaking of (the yoke and bolts were off and plate free from the case)
View from passenger most side. some sort of blocked holes. no method of removal. (visible in previous pic)
The view from the top of the the shift rods. They have threaded holes on top with nothing in them, they were just plugged with orange plastic plugs. Dare I guess a gift from the PO? When you operate the hi low options you can see indentations on the shift rods.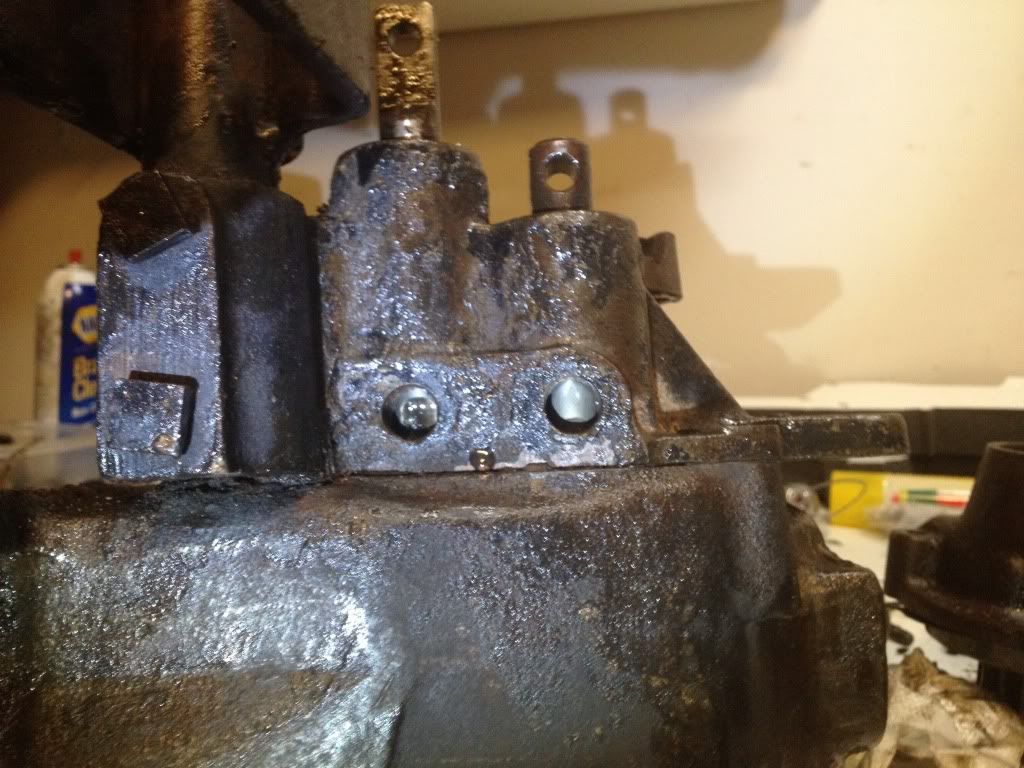 One last question. I got a seal that allows for the sharing of fluid between Tranny and T/C and one that doesn't. The one on appeared to share. What say you?
TK