I got my Corvette seats out of the basement and it looks like they could use some TLC.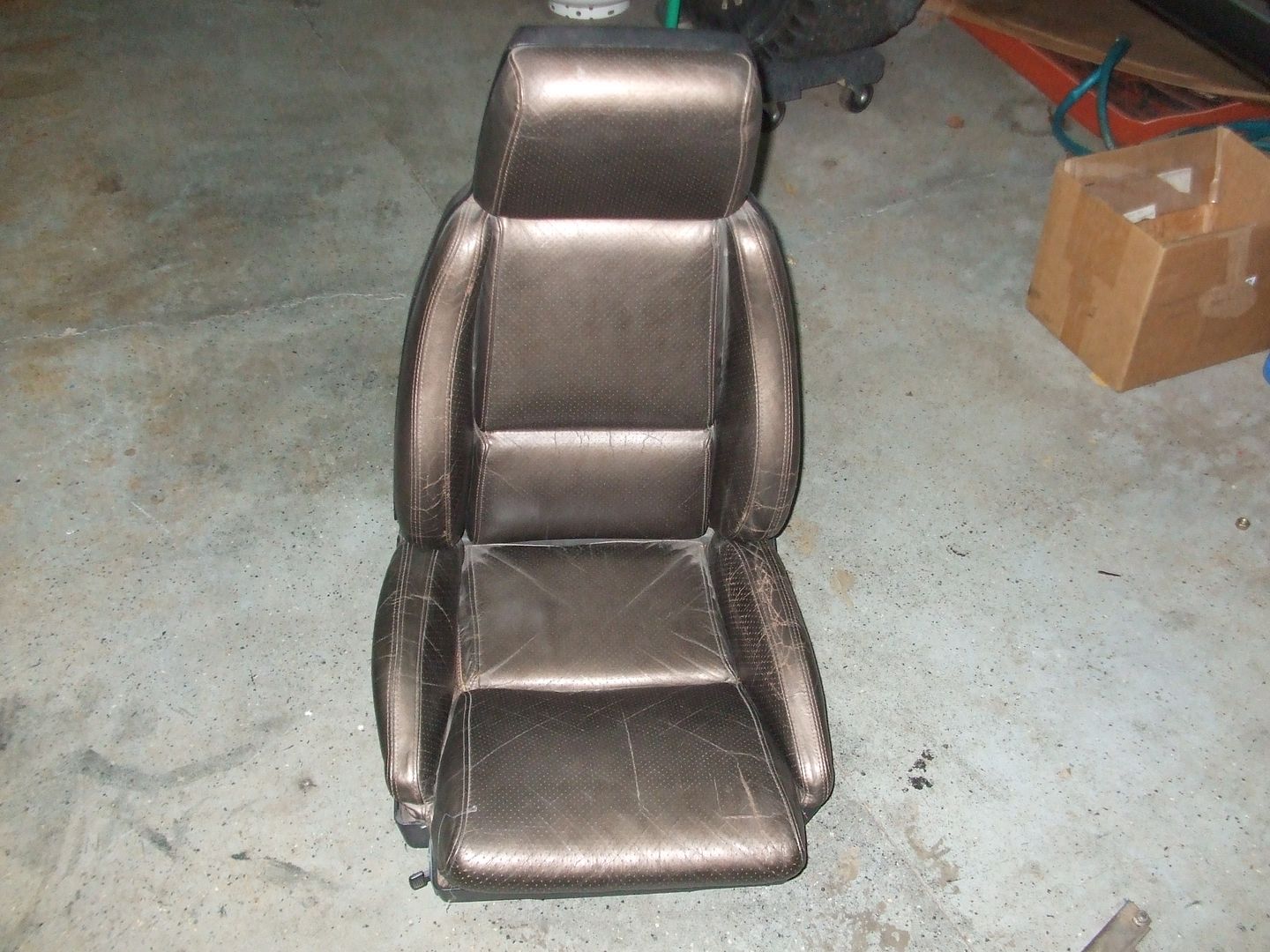 I was able to remove the bottom seat cushion by compressing the cushion and pulling on the locking wire.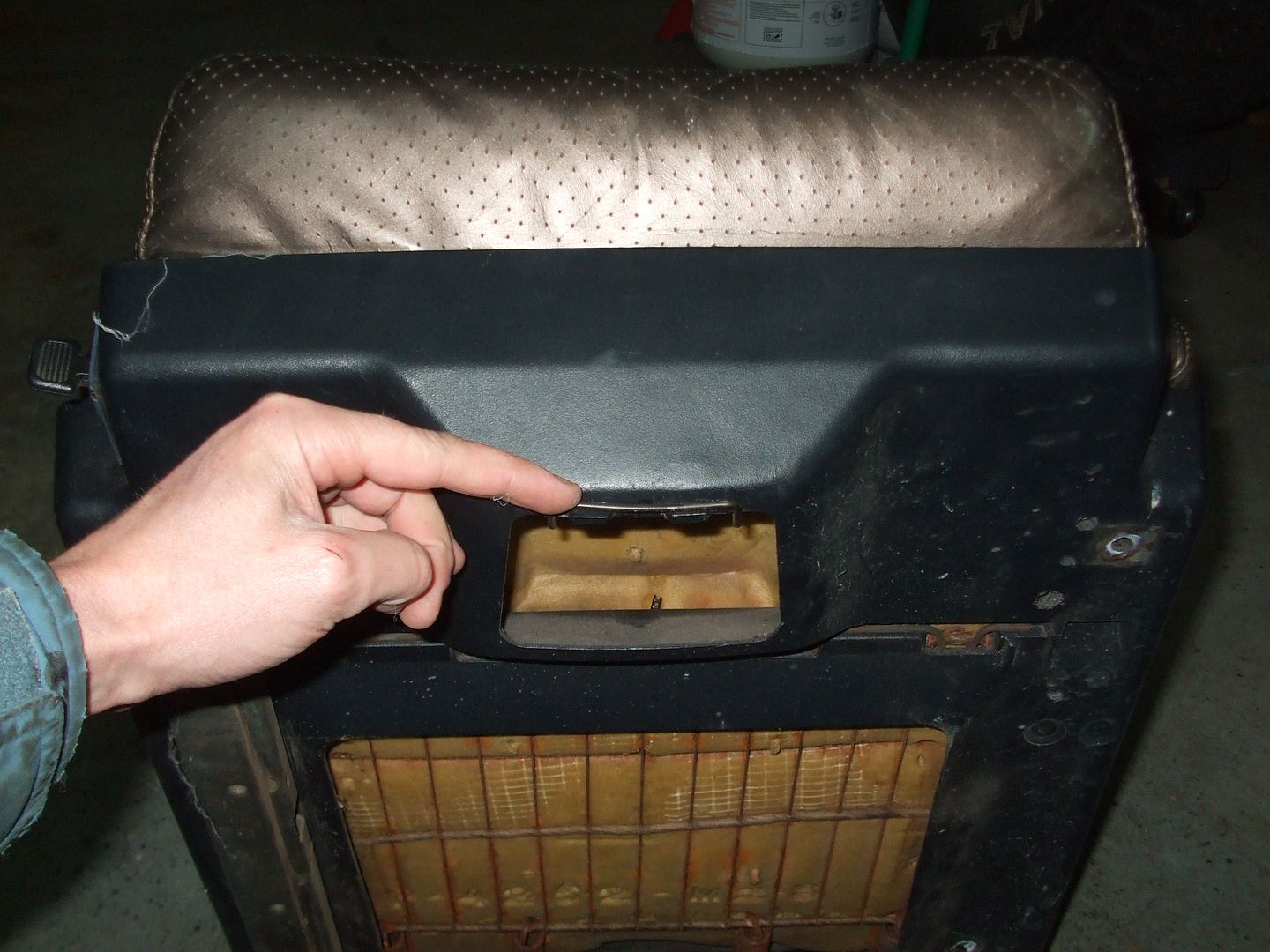 Once that is unhooked the bottom seat cushion pulls right off.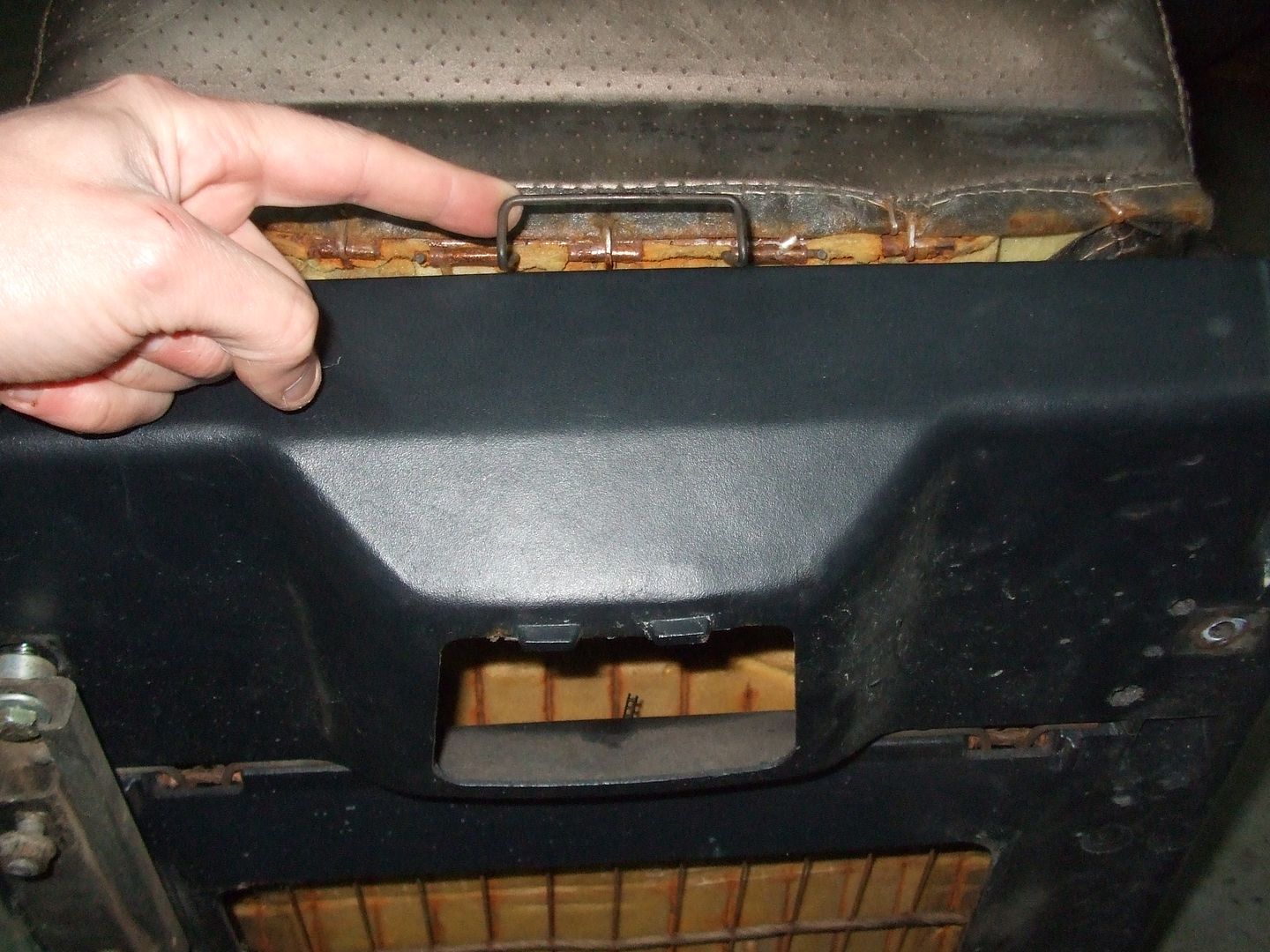 So I pulled the cushion off and finished removing the factory CJ seat rails.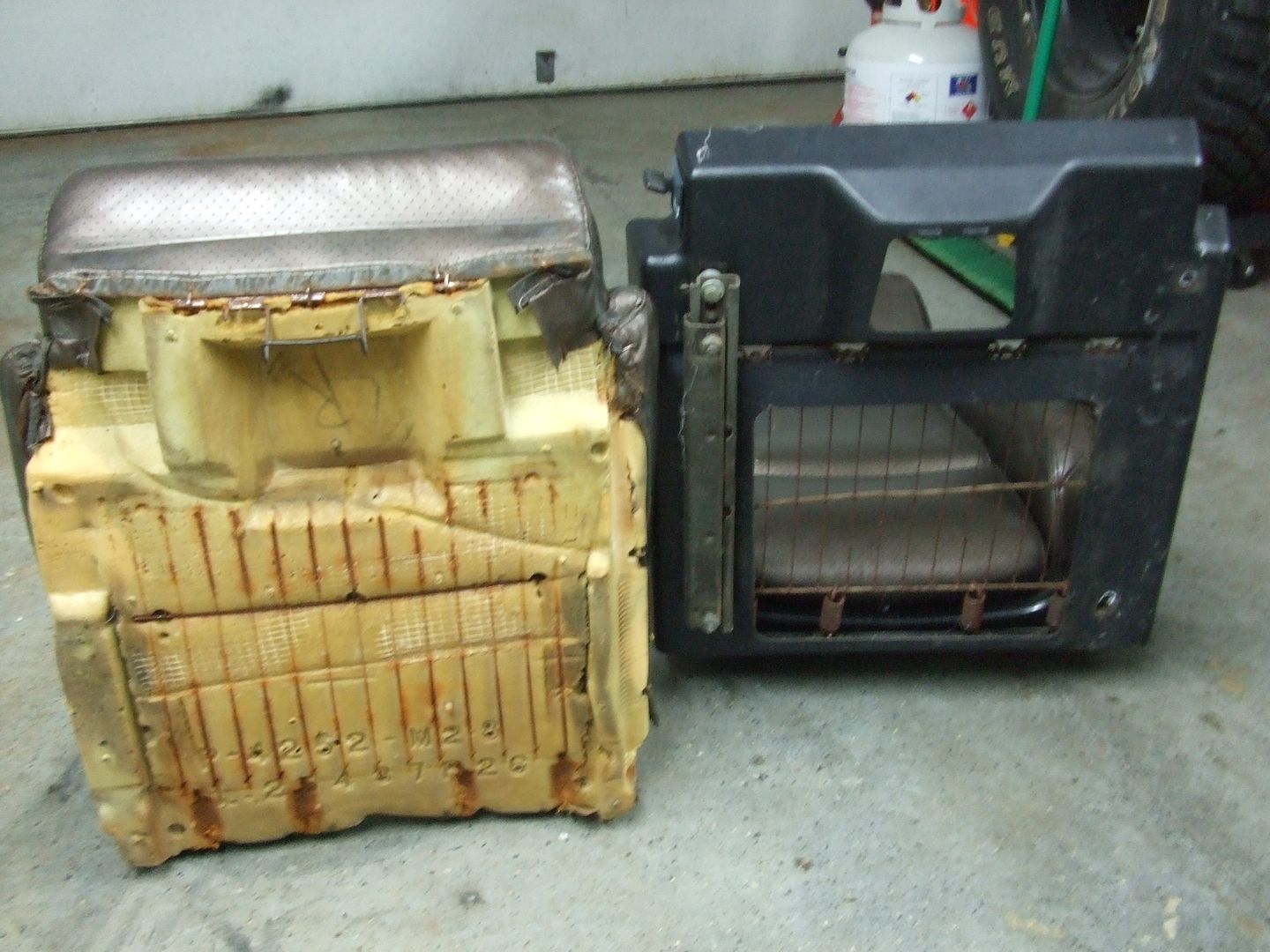 They were long overdue for a good cleaning.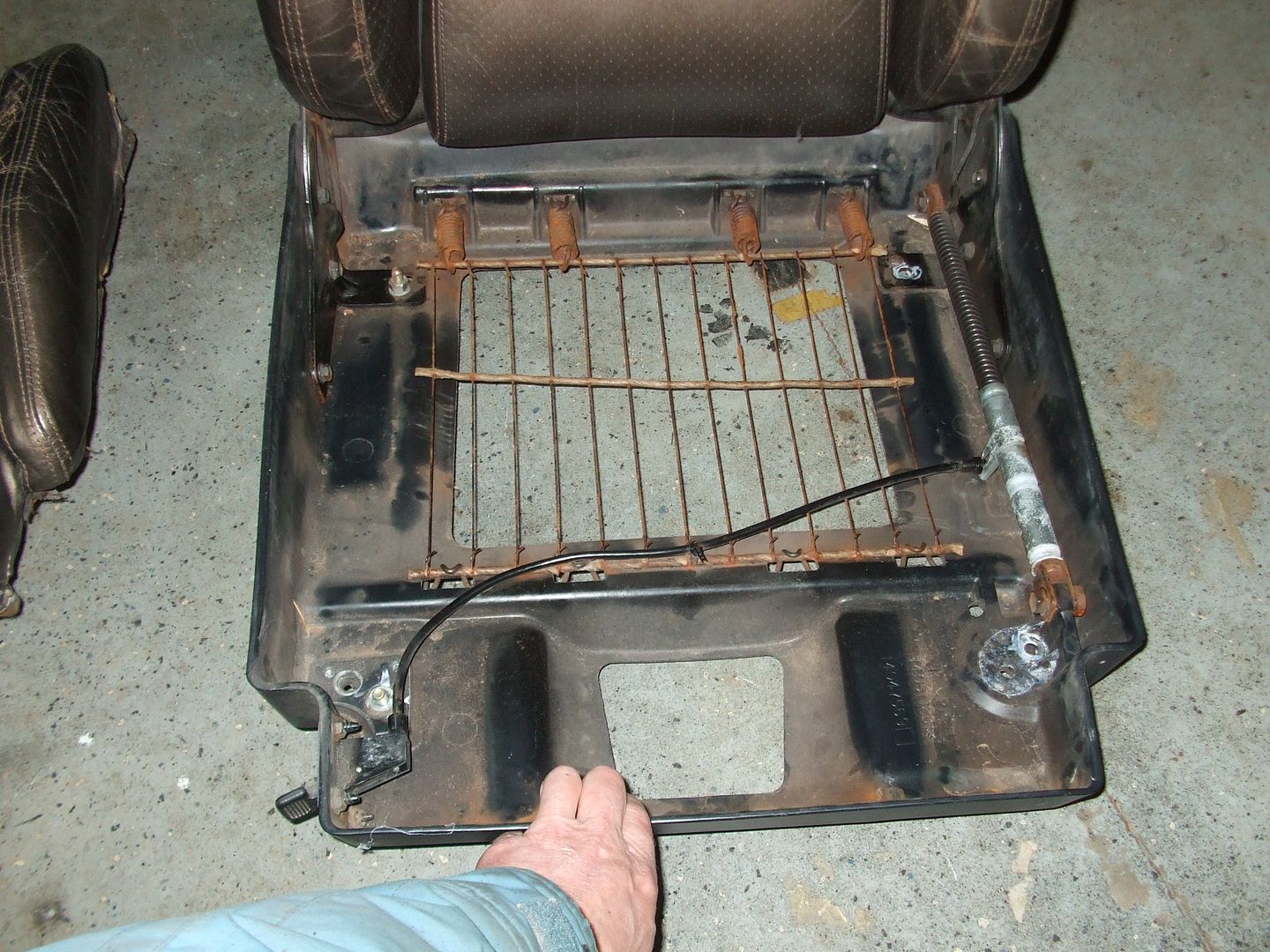 Here you can see the CJ factory seat rail and where it attached to the seat frame. I only had to drill one hole way back when to get them mounted.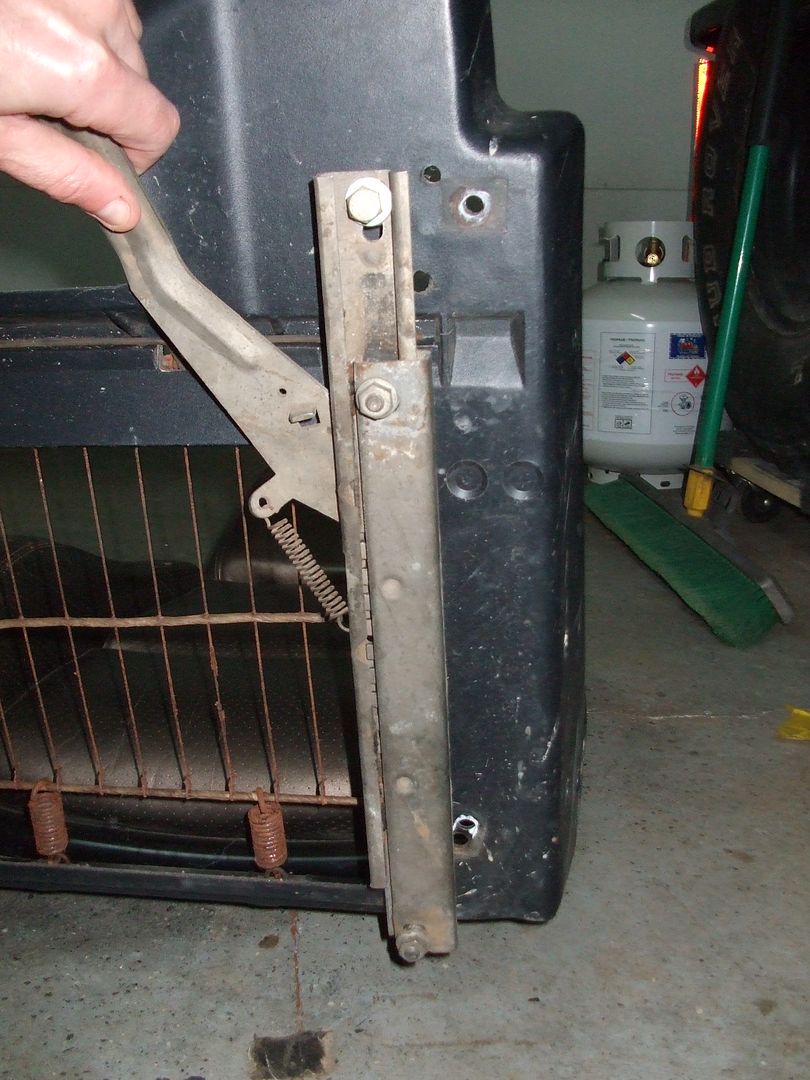 Both rails off and ready to be cleaned, primed and painted.
I washed up the seat as good as I could in my utility sink.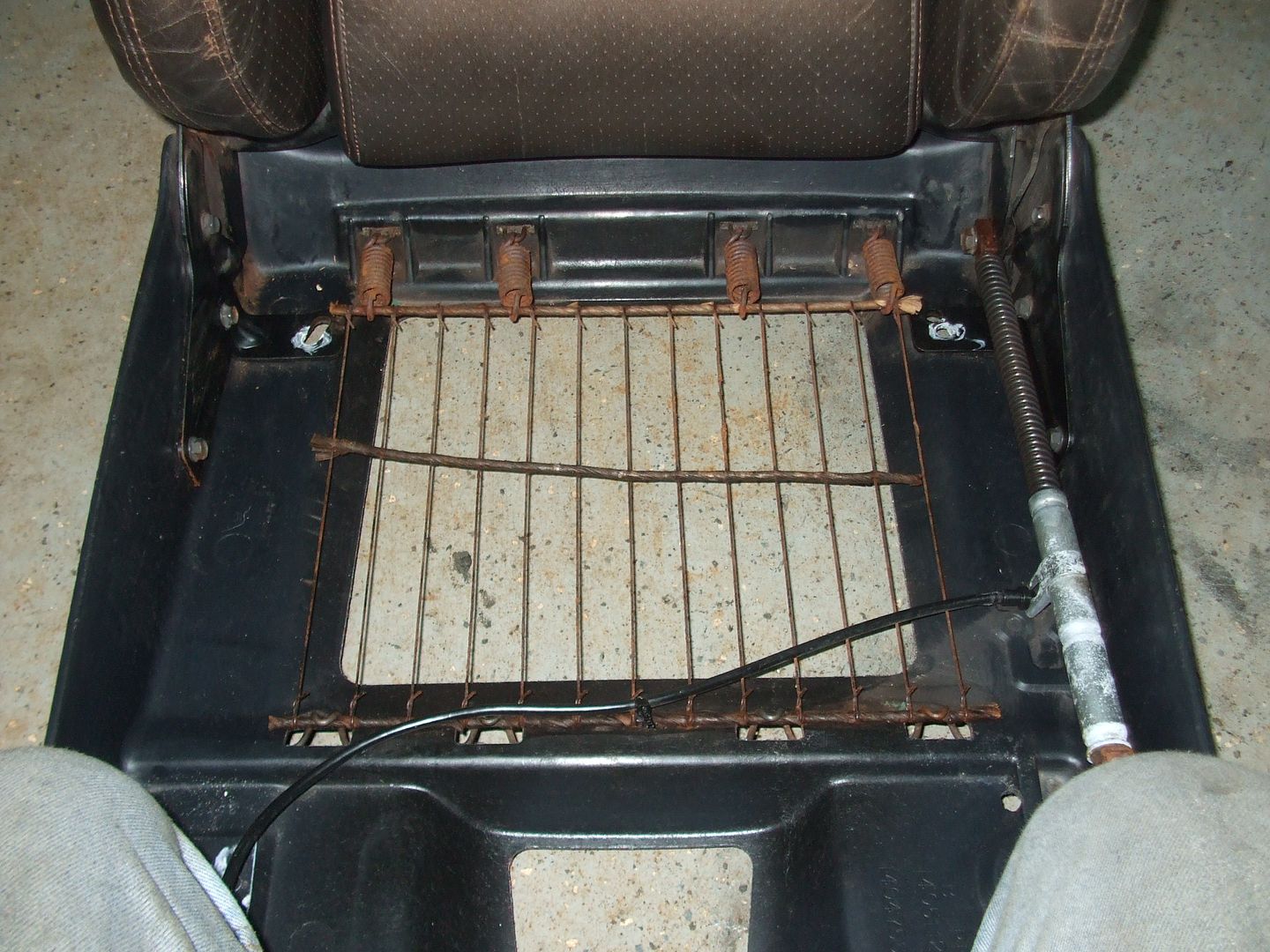 A little Rustoleum on the springs and wire frame.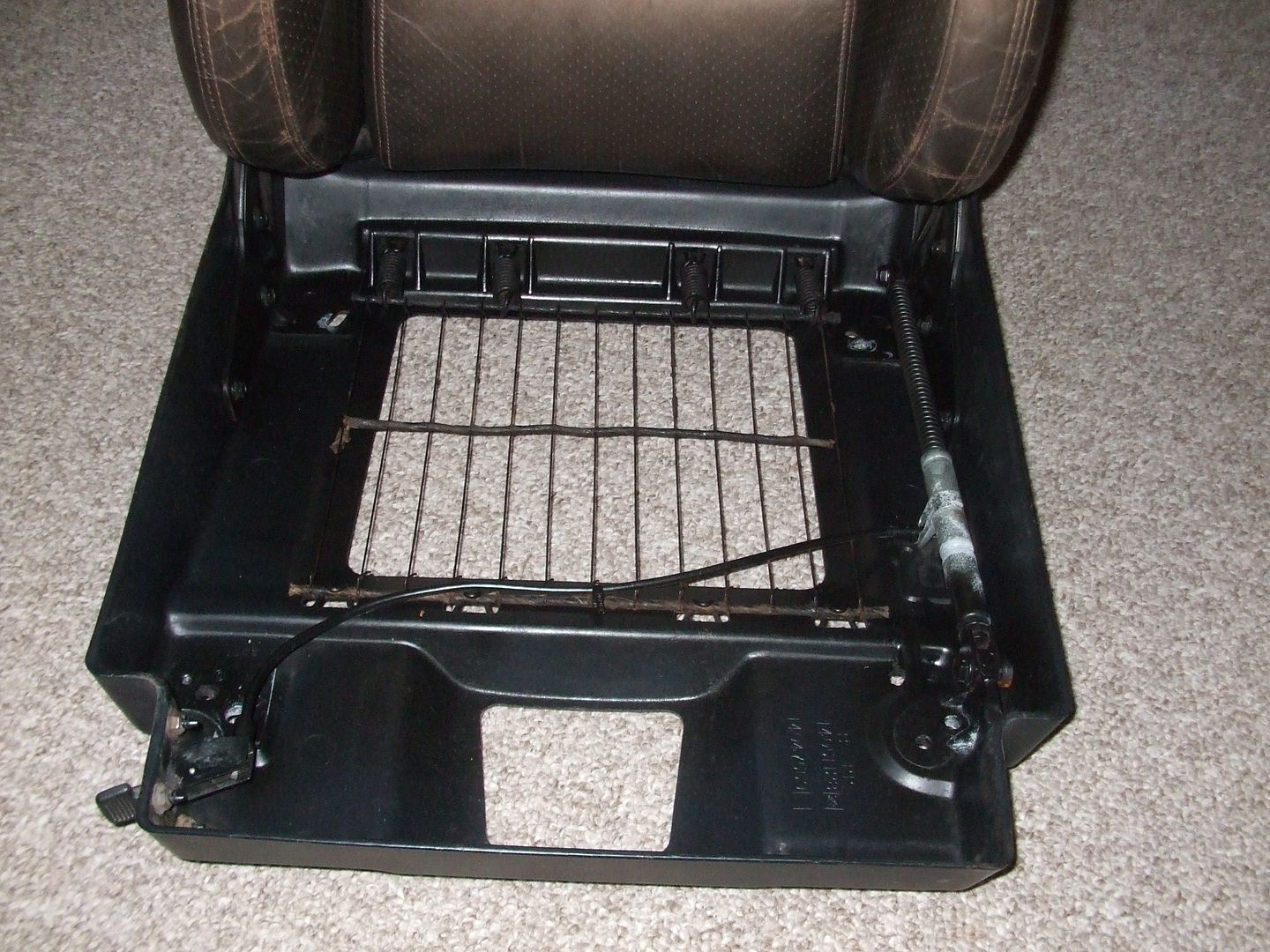 Cleaned, primed and painted the seat rails.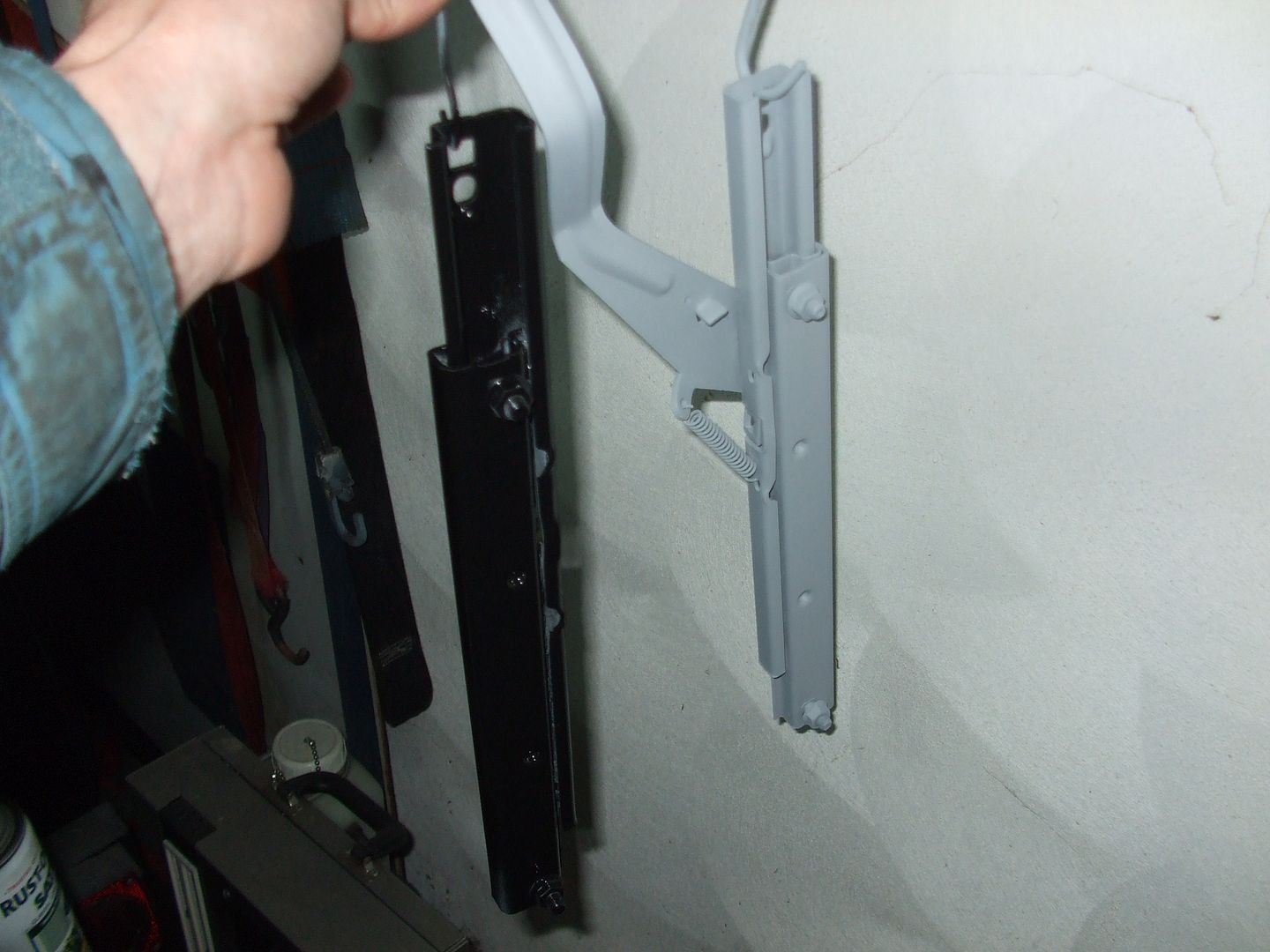 I painted the rails and let them dry. Then I would slide them to their opposite end and add another coat.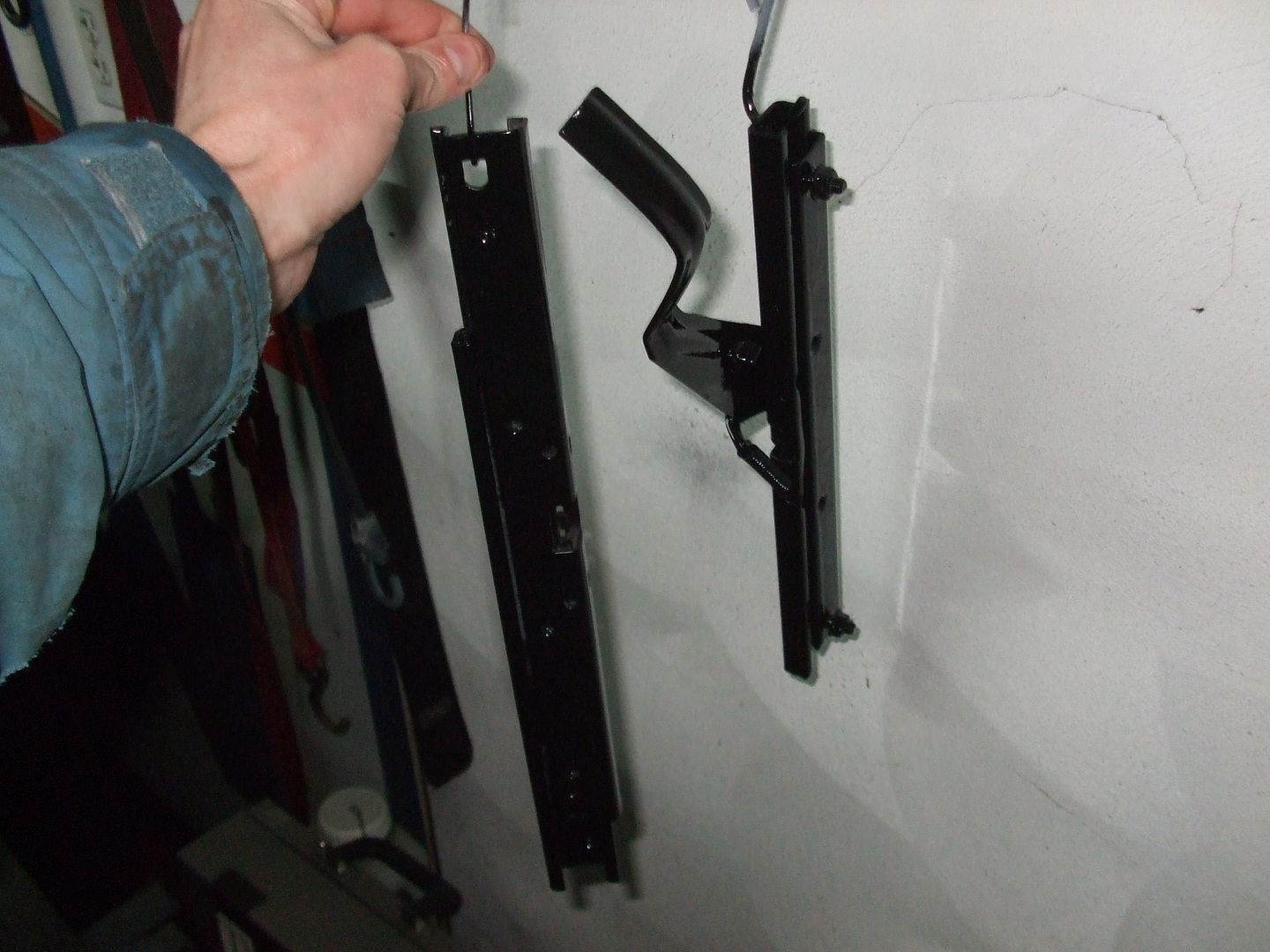 Here they are ready to be assembled.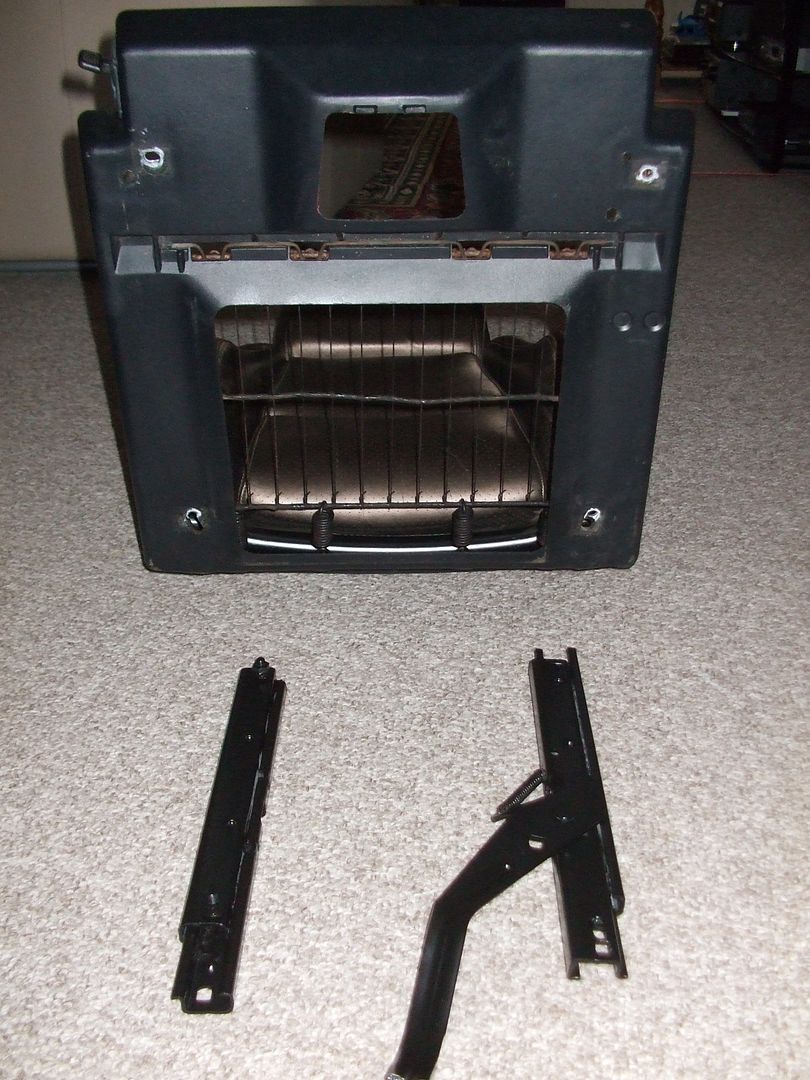 Rails are installed on the seat frame. They used to be spaced off the seat frame with small washers and I decided to remove them to lower the seat a bit. This required a few minor mods to the bottom plastic but nothing major. You can also see how they aren't quite parallel with each other. This does not effect their function as the seat slides in full range front to back with no problems when mounted in the Jeep.
I plan to either buy black seat covers, black leather Corvette seats if I can find them or possibly have these dyed black. I need to talk to an upholstery shop first.