Quote:
Great idea Mike. I have a feeling you're enjoying this part.
It is kind of fun. Look what I picked up for $9.99 at F&F.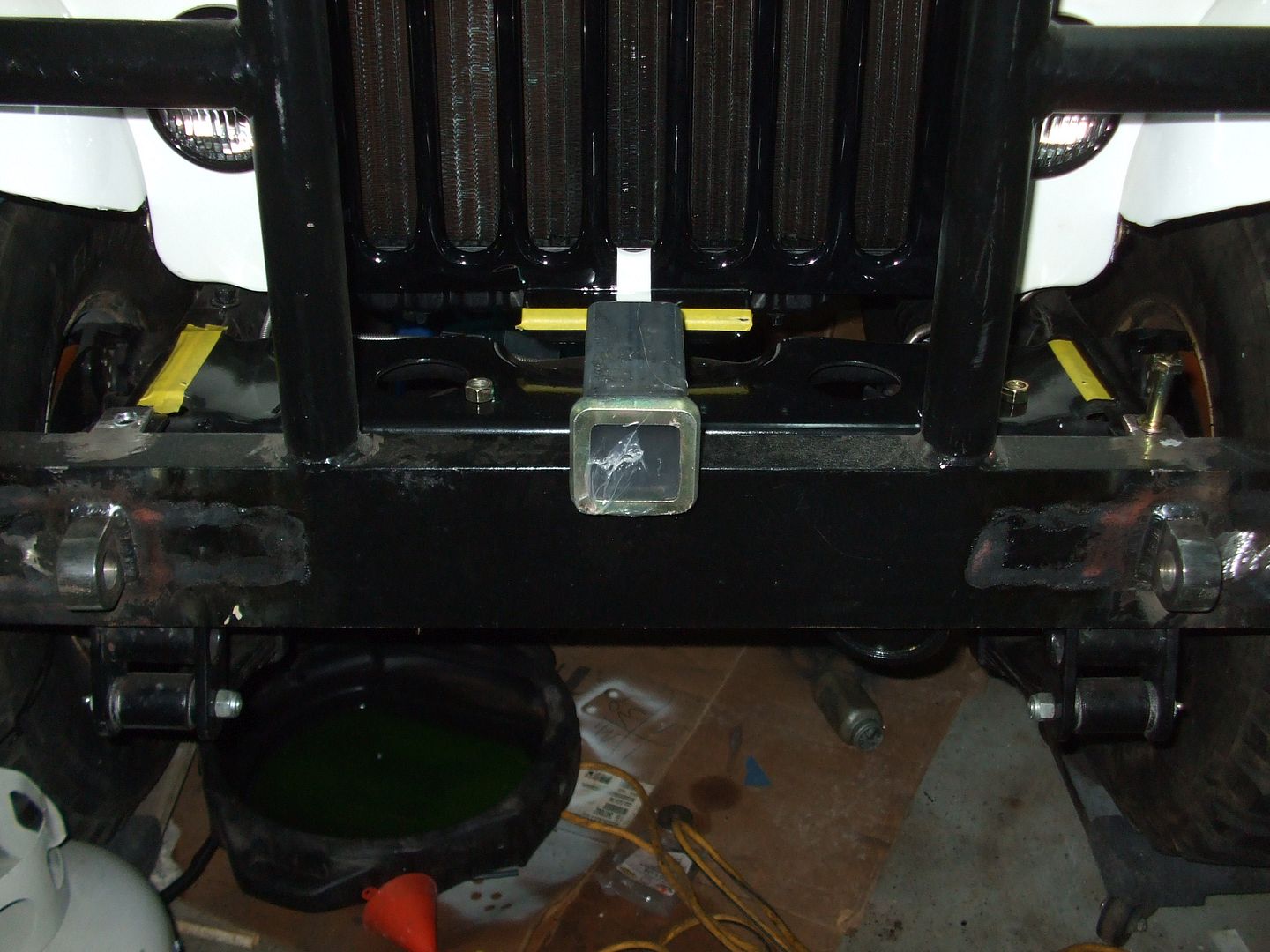 One thing I've noticed is that even the 6" receiver is too long. If I install it like a normal hitch, with the pin on the outside of the bumper, it will be sticking out way too far and look funny. If I move the hitch pin to behind the bumper, it will be too long and I will have to cut a couple inches from the end so it doesn't hit the front crossmember. This also means any slide in hitch would also need to be shortened by the same length to fit.
I think the answer is to drill new hitch pin holes closer to the end so I can install the receiver further back but the pin will still be in front of the bumper. I'll still have to cut an inch off the end of the receiver so it clears the front crossmember but with the hitch pin holes moved toward the end, any normal slide in hitch will fit without modification it just wont be slid in quite as far as normal.
---
Mike
My build thread
1979 CJ7, FI 5.0L Ford, NP435, D300, Full floated D44 Detroit, D30 Detroit EZ Locker.