As I stated earlier, the front bumper was only held to the frame with a couple pieces of 3/8" angle iron at the outer frame rails and by a couple bolts on top. I used to have some 10,000# hooks on the top of the frame rails that did have one common bolt with the bumper. With the winch plate installed I can no longer use the hooks but I obviously want some sort of recovery points installed. I purchased a set of the
1" thick clevis mounts from Besrk
, Eddie made them to the exact length I needed.
I had to start by cutting the holes in the bumper face. I traced the correct location on the back side of the bumper and drilled four holes at the corners. Then I used the angle grinder to connect the dots.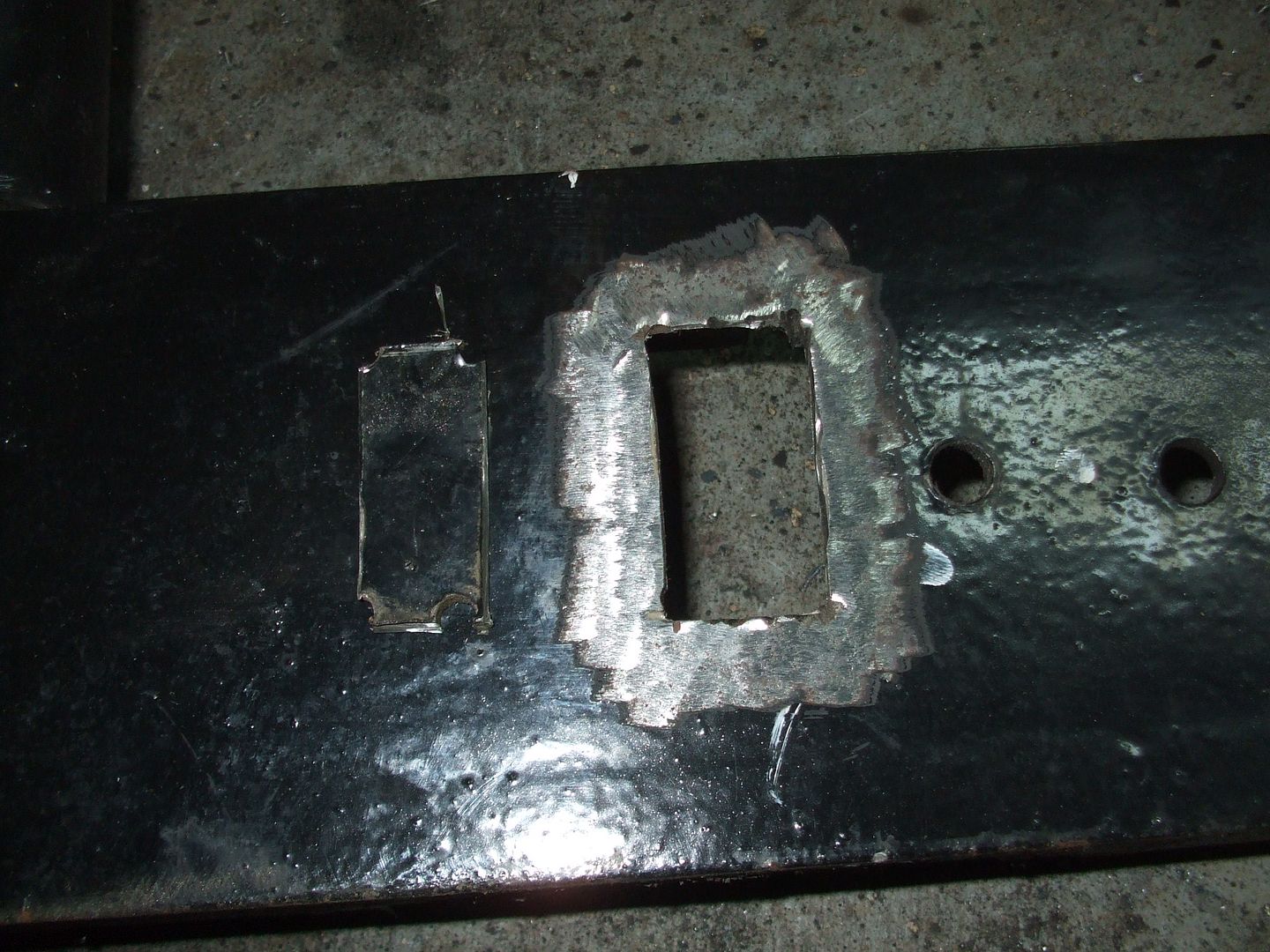 Here is the other side cut out.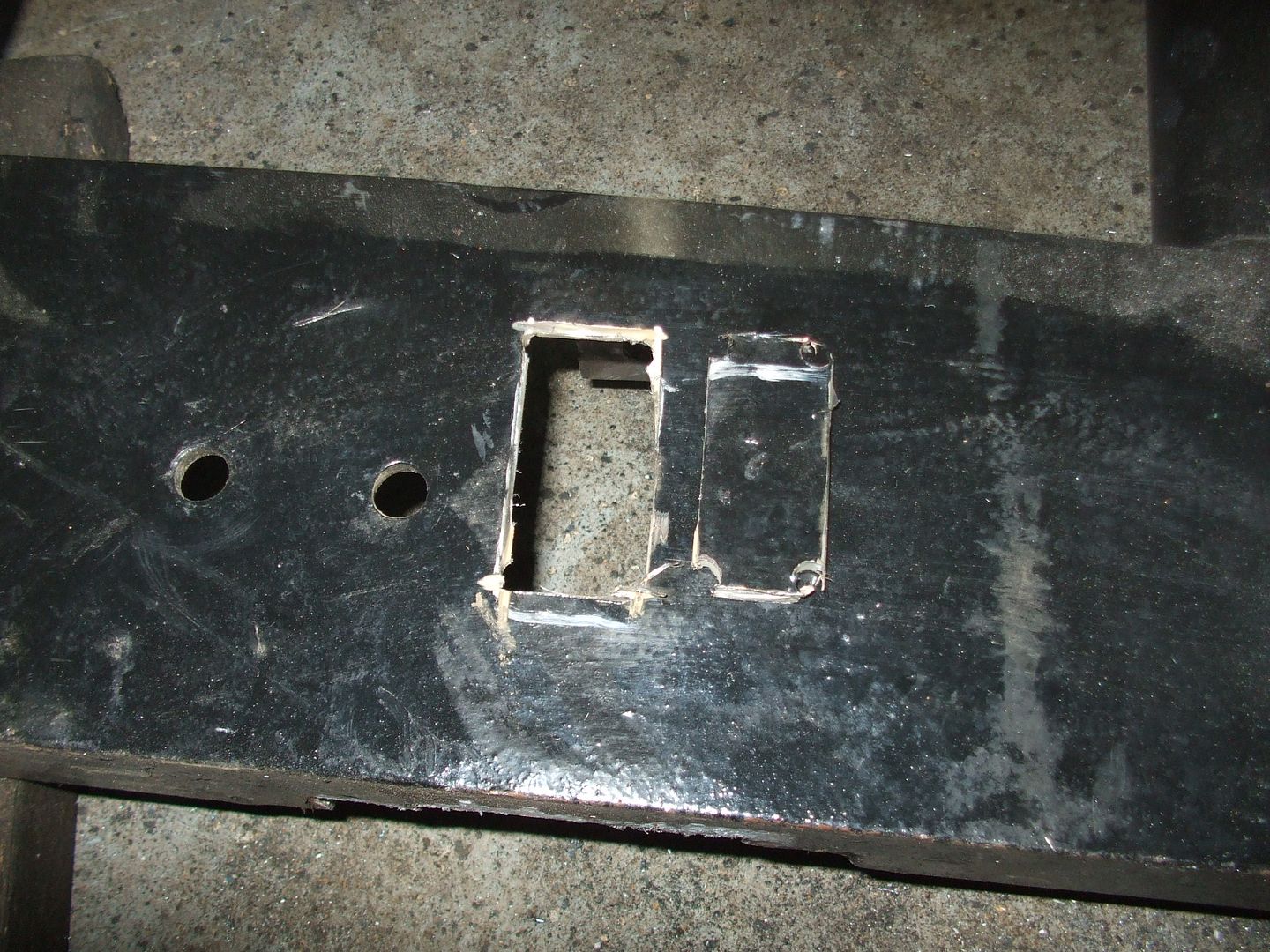 Here you can see how the clevis will hug the inner frame rail.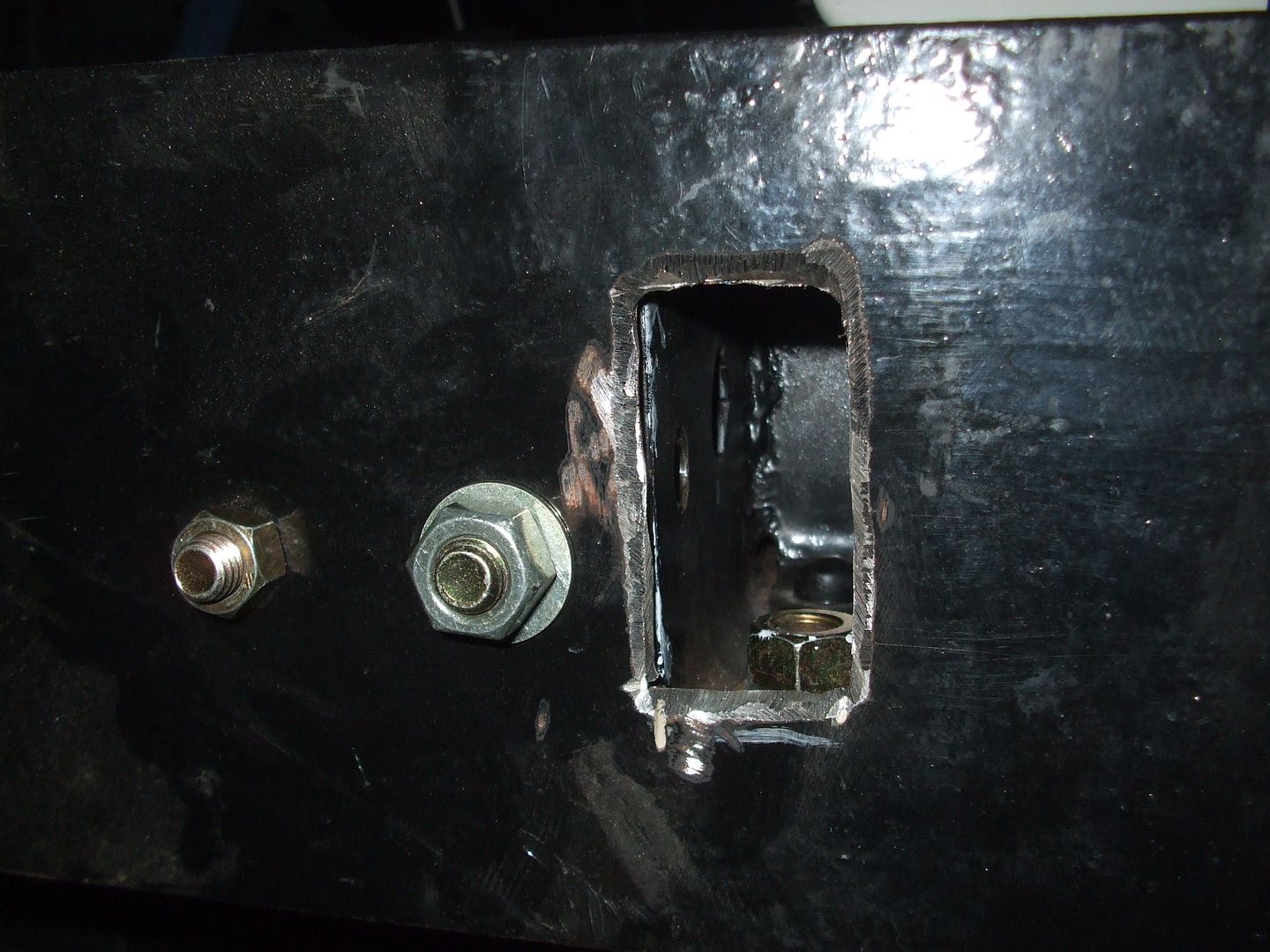 Slide it into place.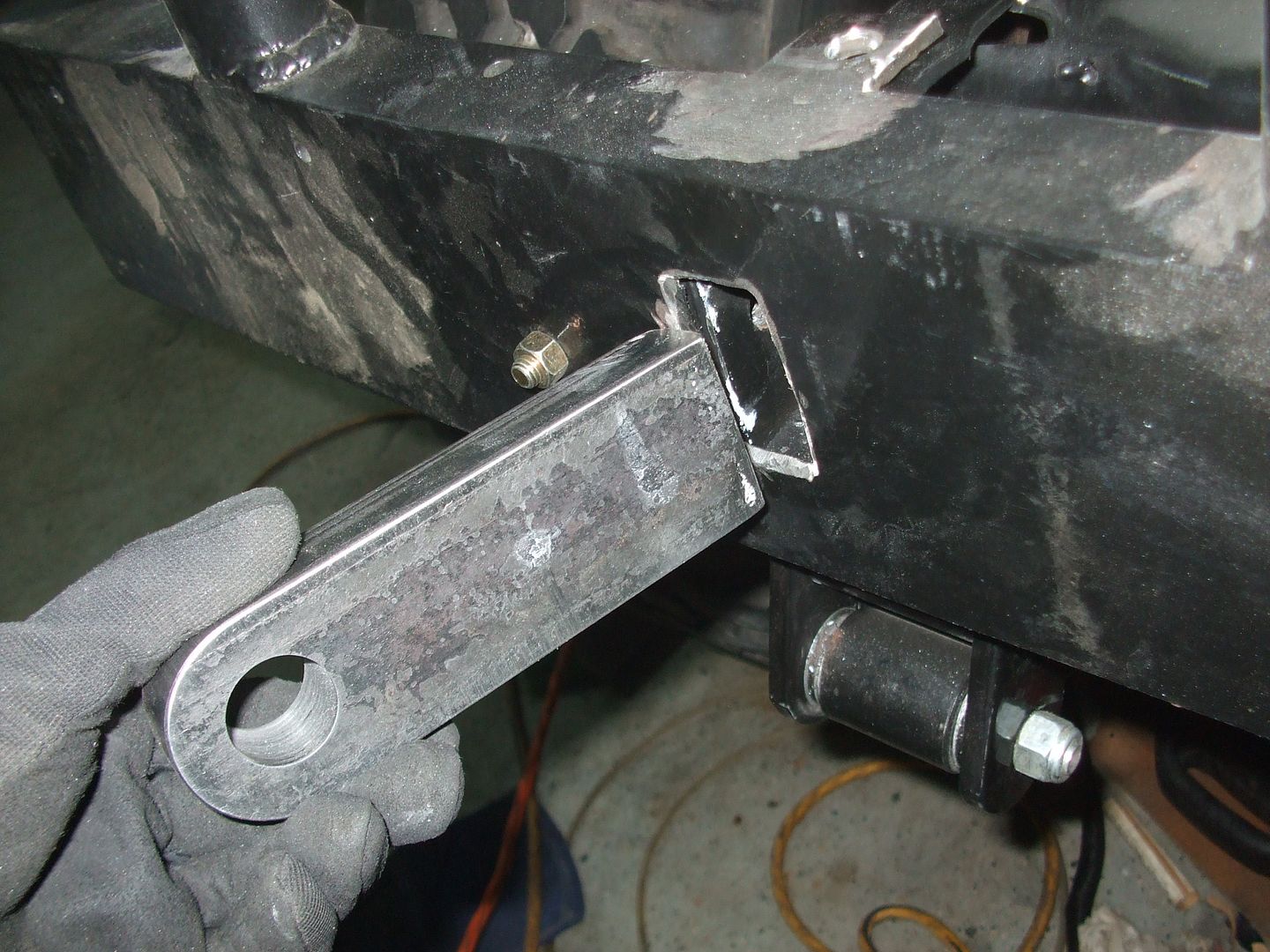 It backs all the way to the front crossmember and sits level with the nut there on Jim's shackle hanger.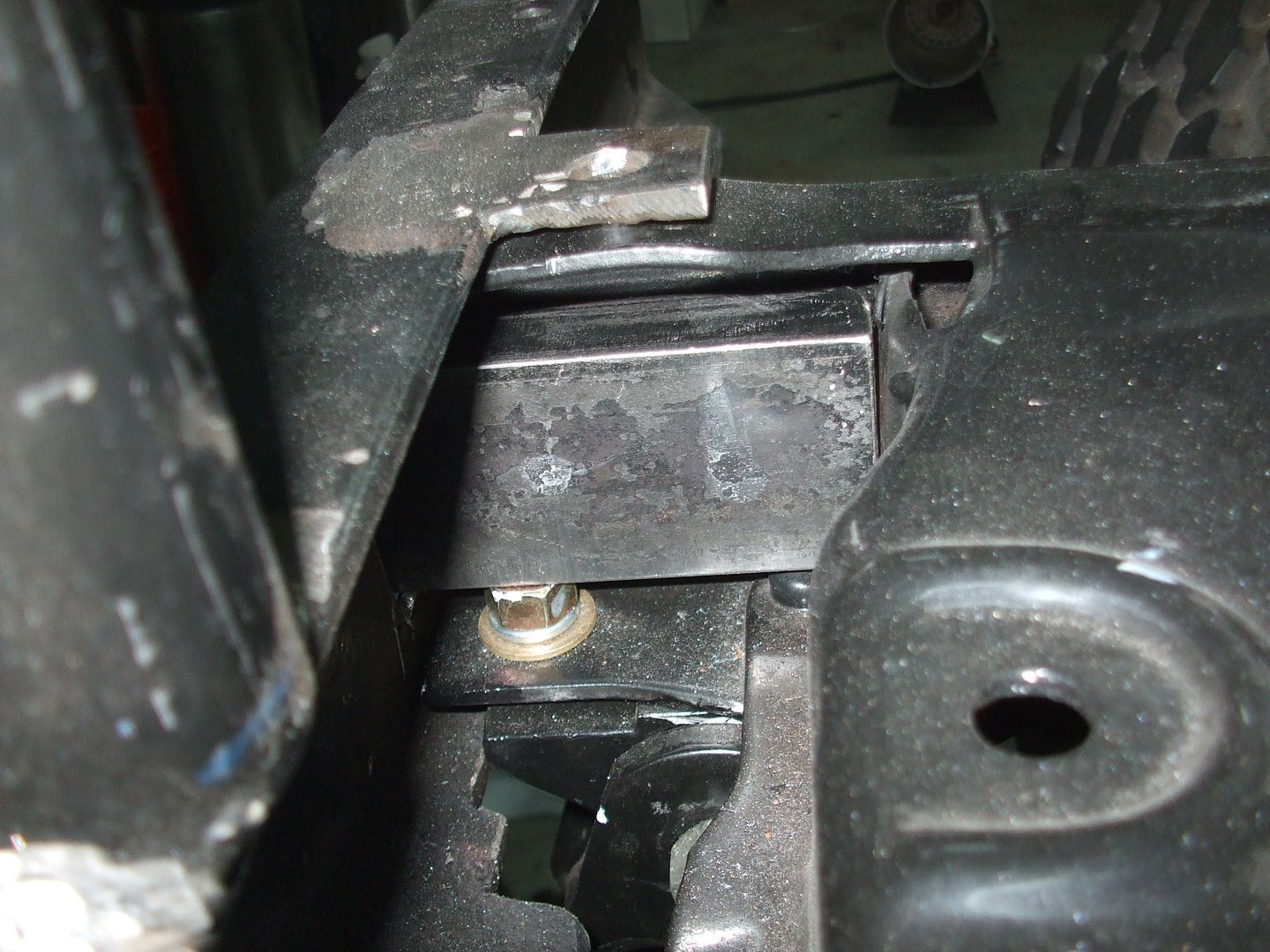 The external mounting depth looks good and is set the same depth as the ones in the rear bumper.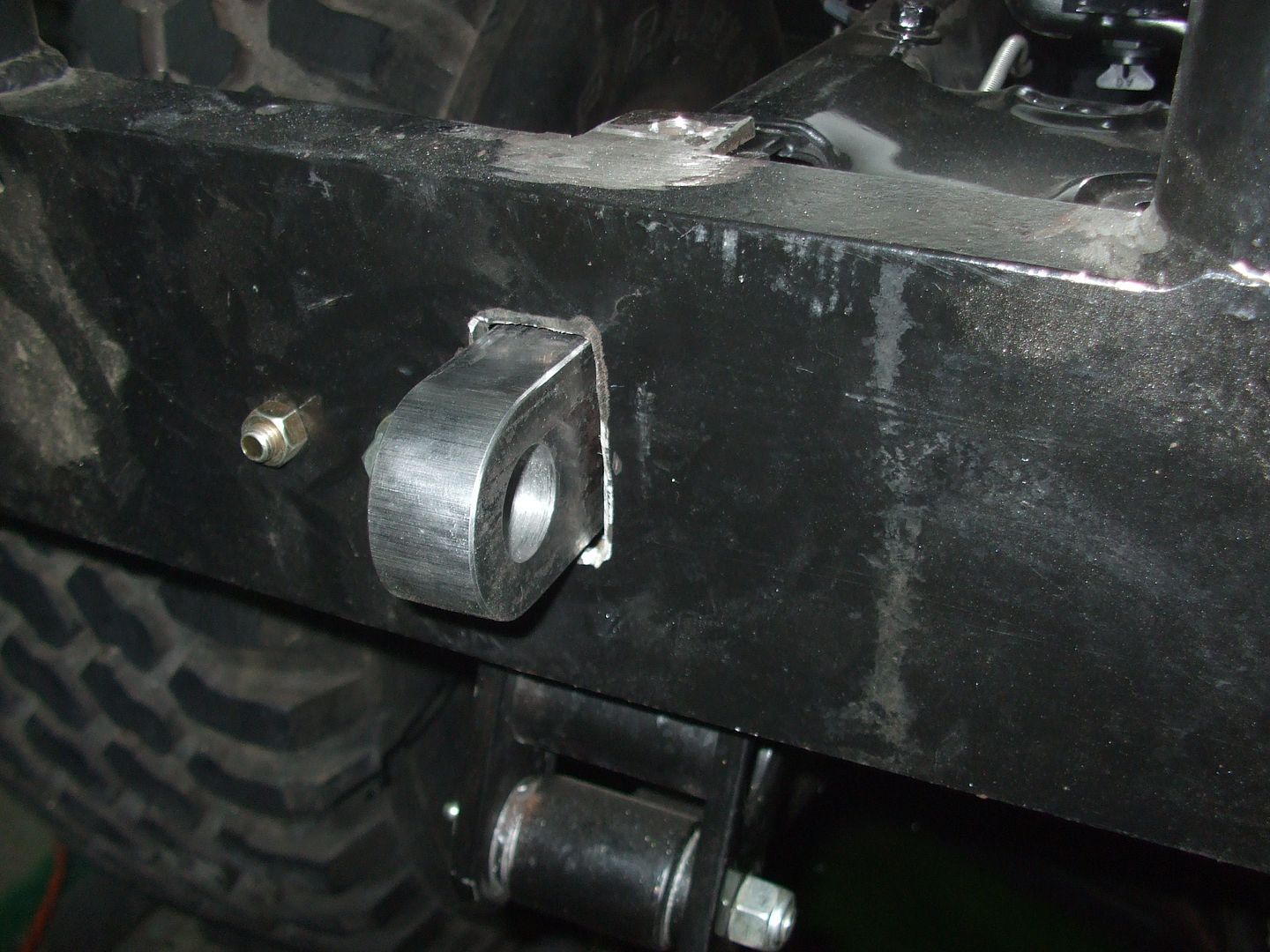 Here you see the two holes going through the frame. The rear hole is the one for the winch mounting plate front leg.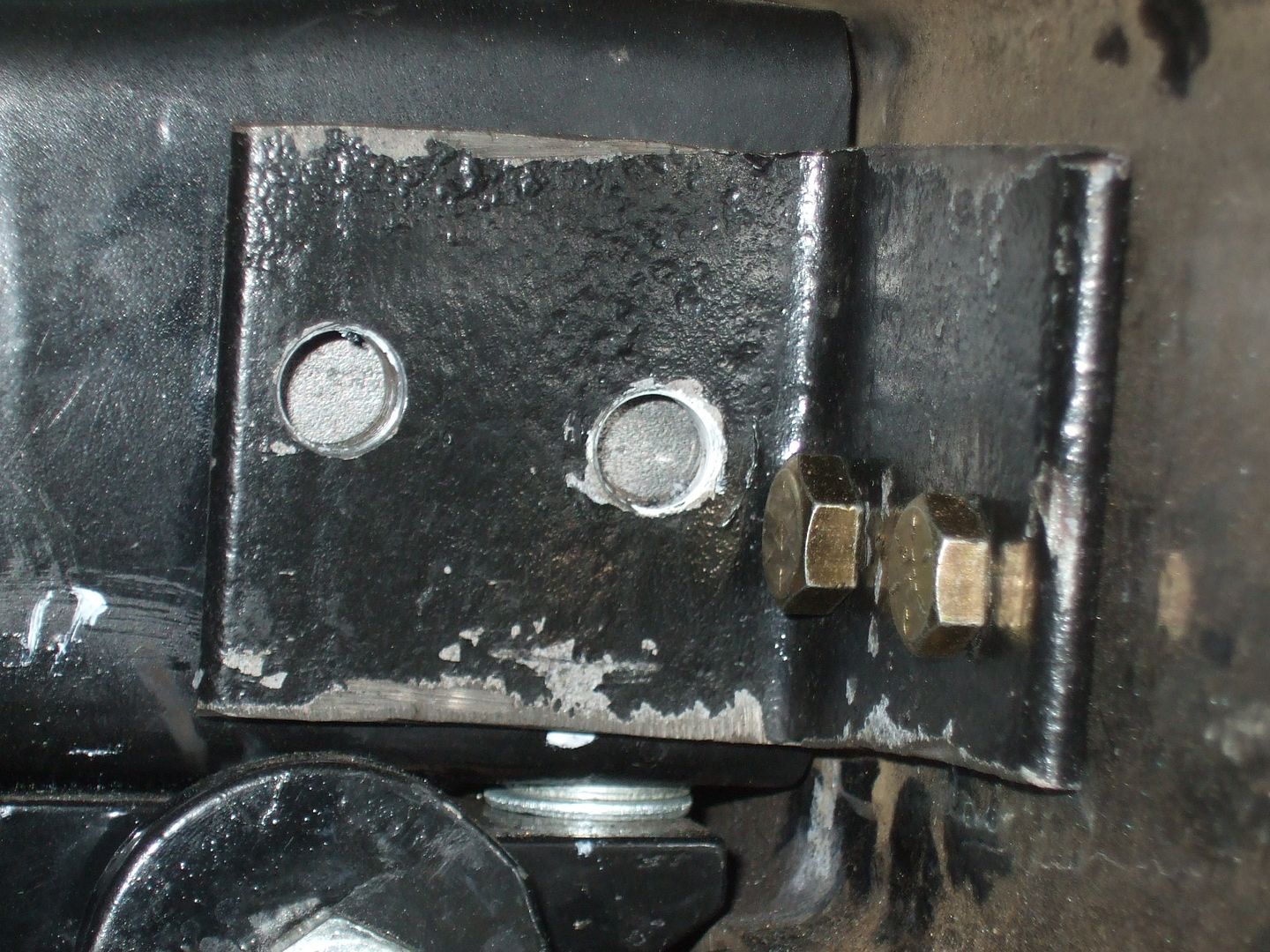 I marked the holes and removed the clevis so they could be drilled and tapped. I did that at a friends house with a drill press and better vise than mine. The front hole is 7/16" and the rear hole is tapped for a 1/2" bolt.
I slipped the clevis back through the hole and made sure the bolt holes lined up.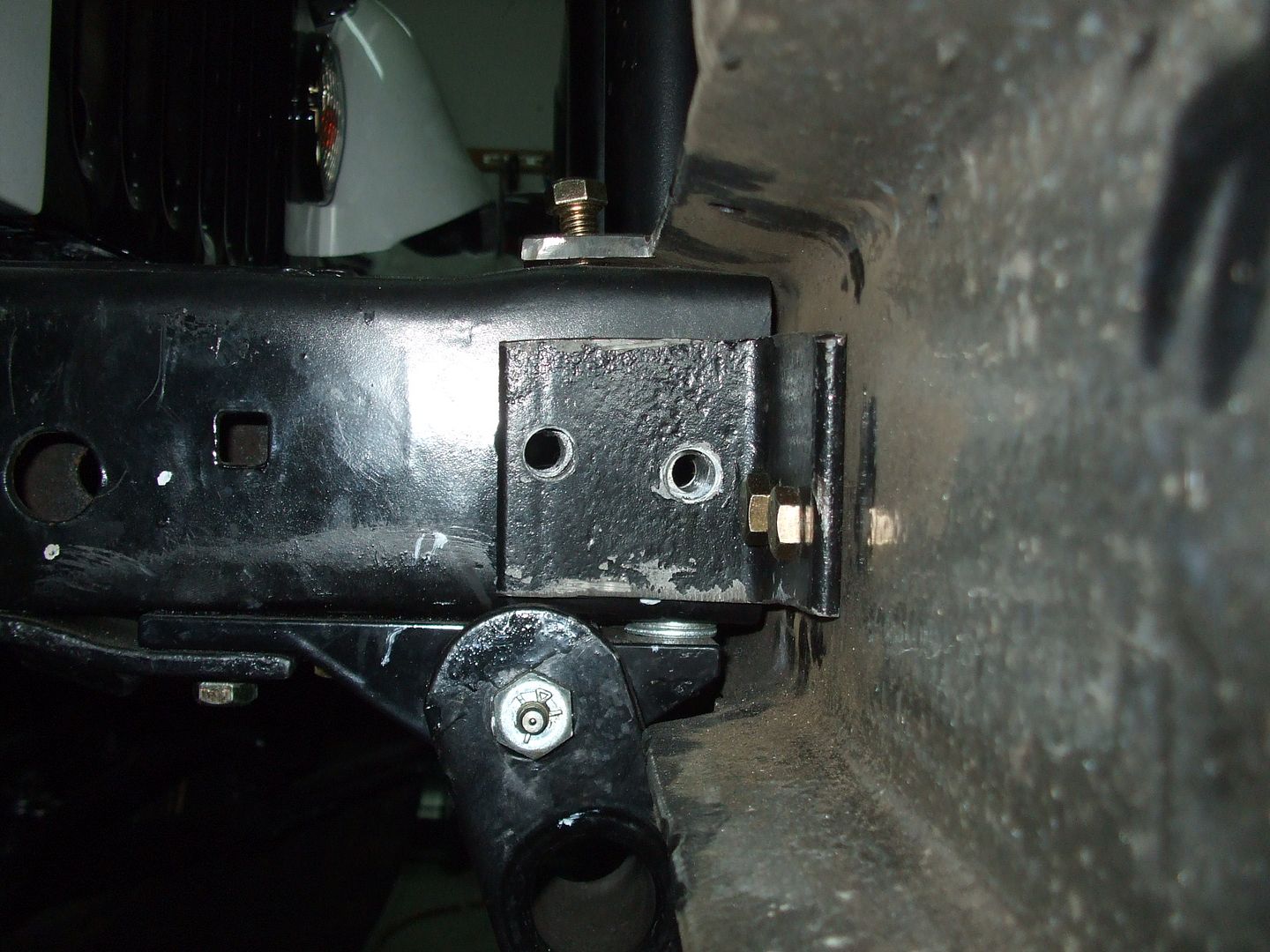 I installed the bolts and made sure the bumper was in the correct position and tacked them into place.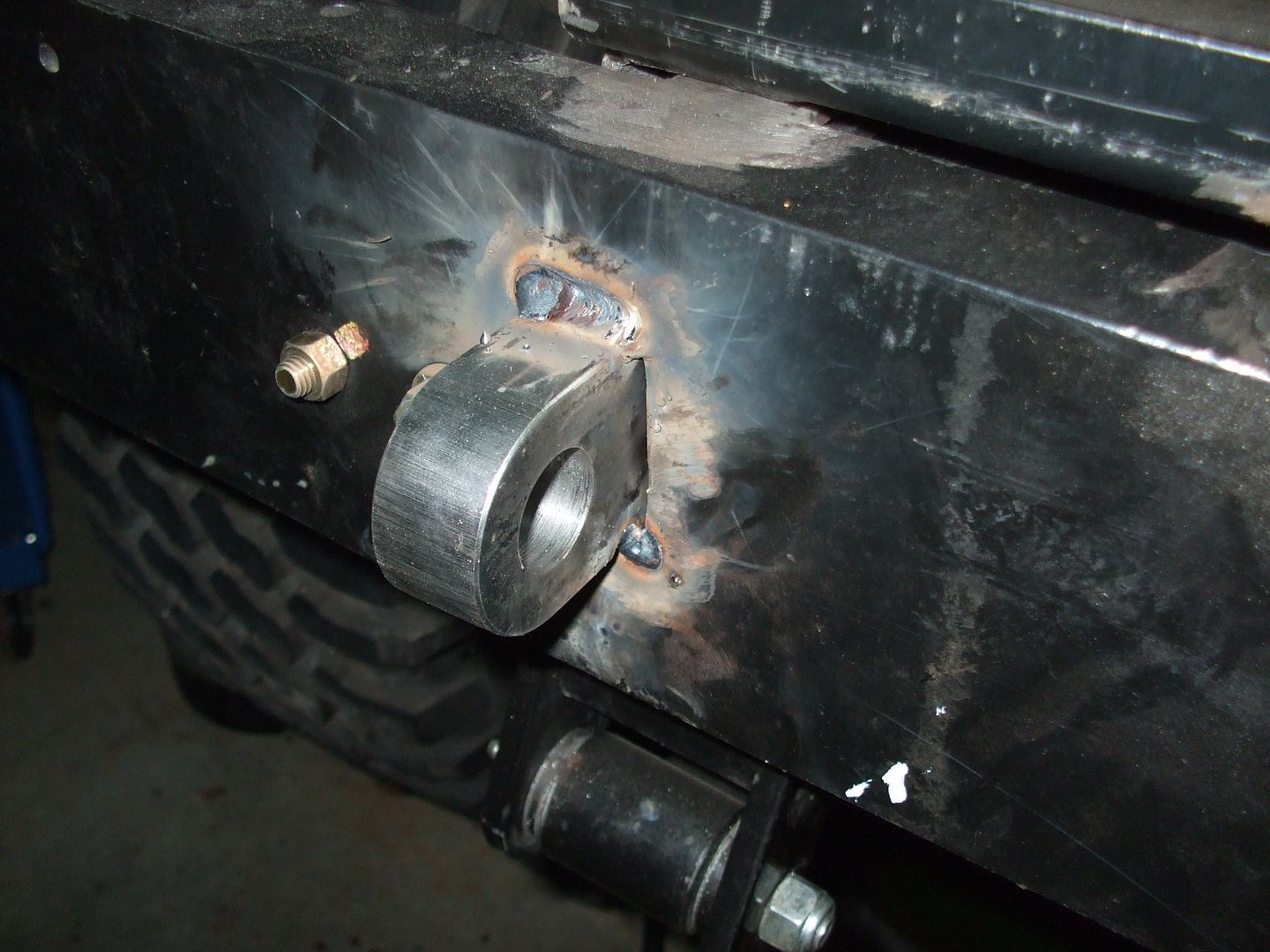 Picture of the other side.
I pulled the bumper back off and positioned it in a way I could make easier horizontal welds. I started on the back side of the bumper.
It is a lot easier to make nice welds when in a comfortable position.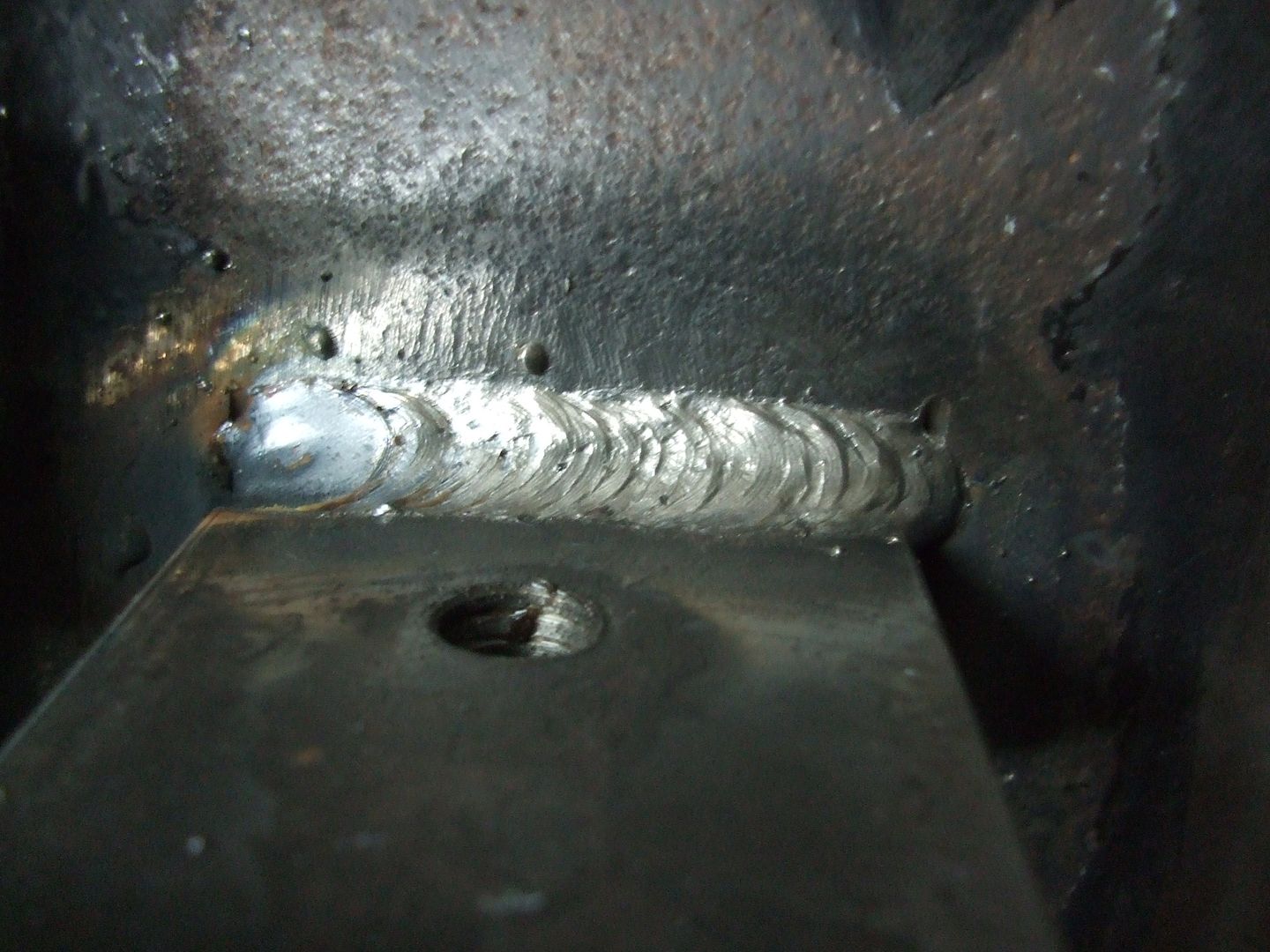 Here you can see the penetration of the welds from the front side.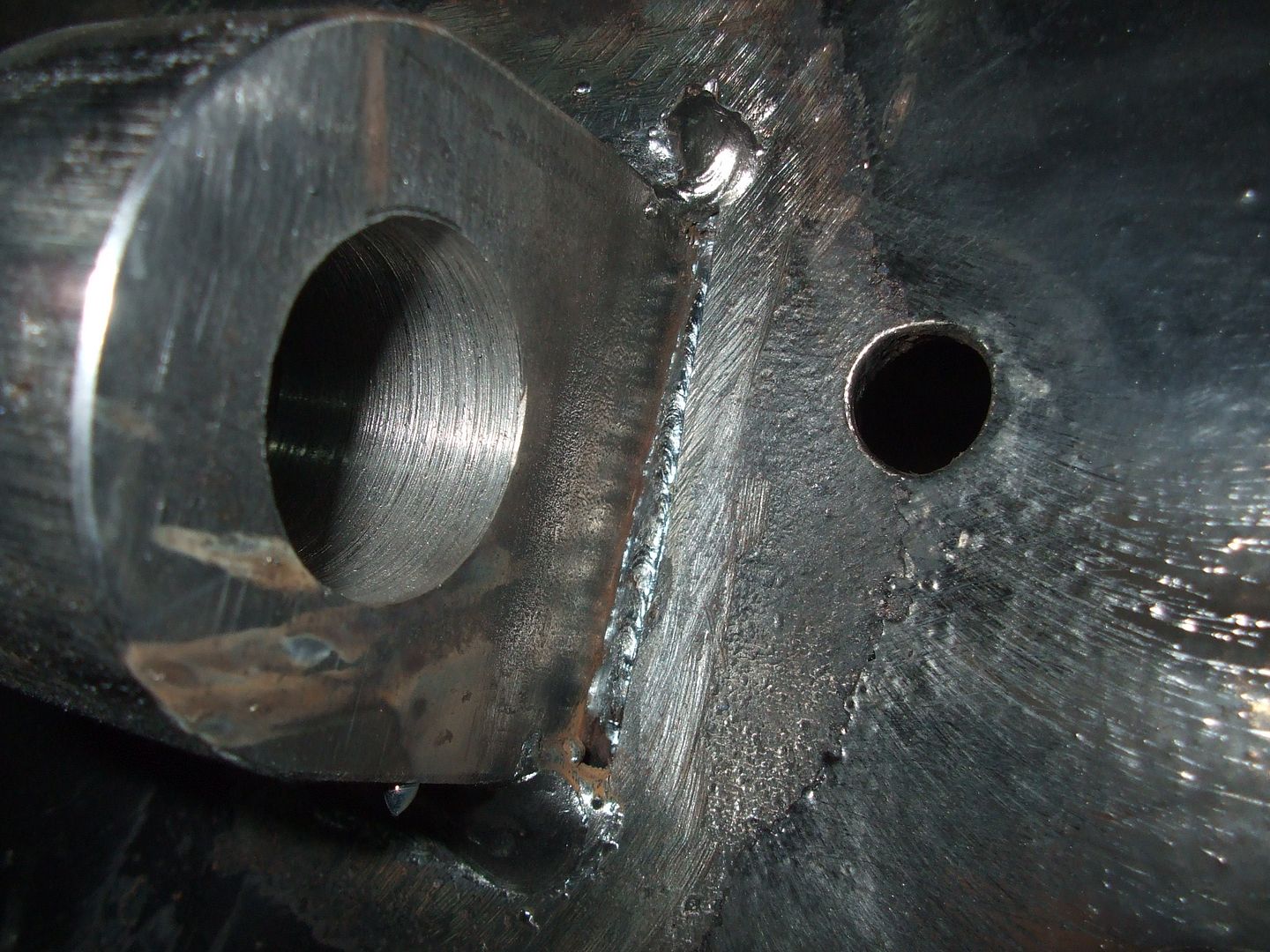 One more shot of the other side clevis where you can see the penetration of the weld coming from the back side.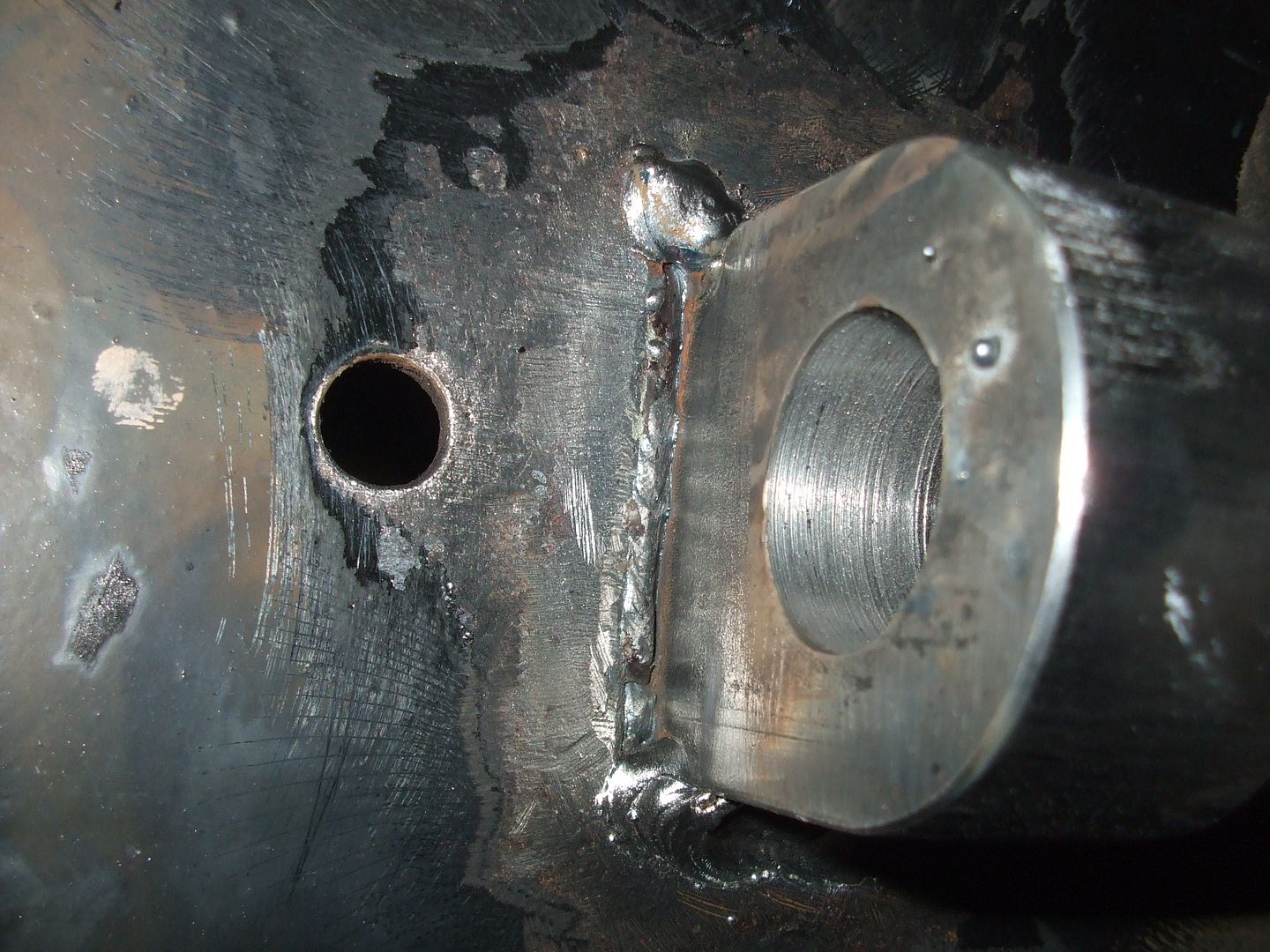 Next I welded the clevis on the front side. I know I'm not a pro welder but I think they look pretty good.
A picture of the other side.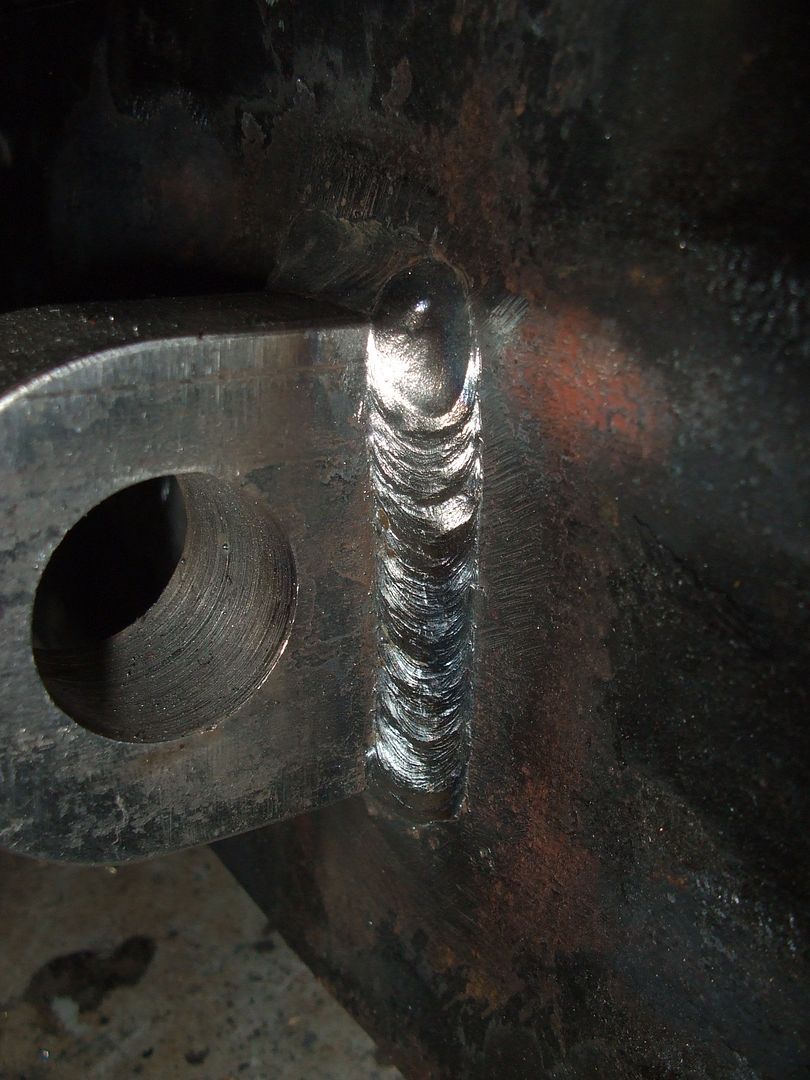 This effectively ties the bumper and winch mounting plate together with the frame and accomplishes my main goal of having some nice recovery points that connect directly to the frame. With my original plans, this was as far as I was going to go but I started picturing how winch loads would be applied to the clevis tabs and figured too strong is strong enough so the wheels in my head started turning again. Reinforcements to be made.