Winch Plate and Front Bumper
---
The winch mounting plate and front bumper are the last of the large items that need fabrication. Here is my $30 universal winch mounting plate from Harbor Freight, basically 1/4" thick steel plate bent up with a hundred holes drilled in it.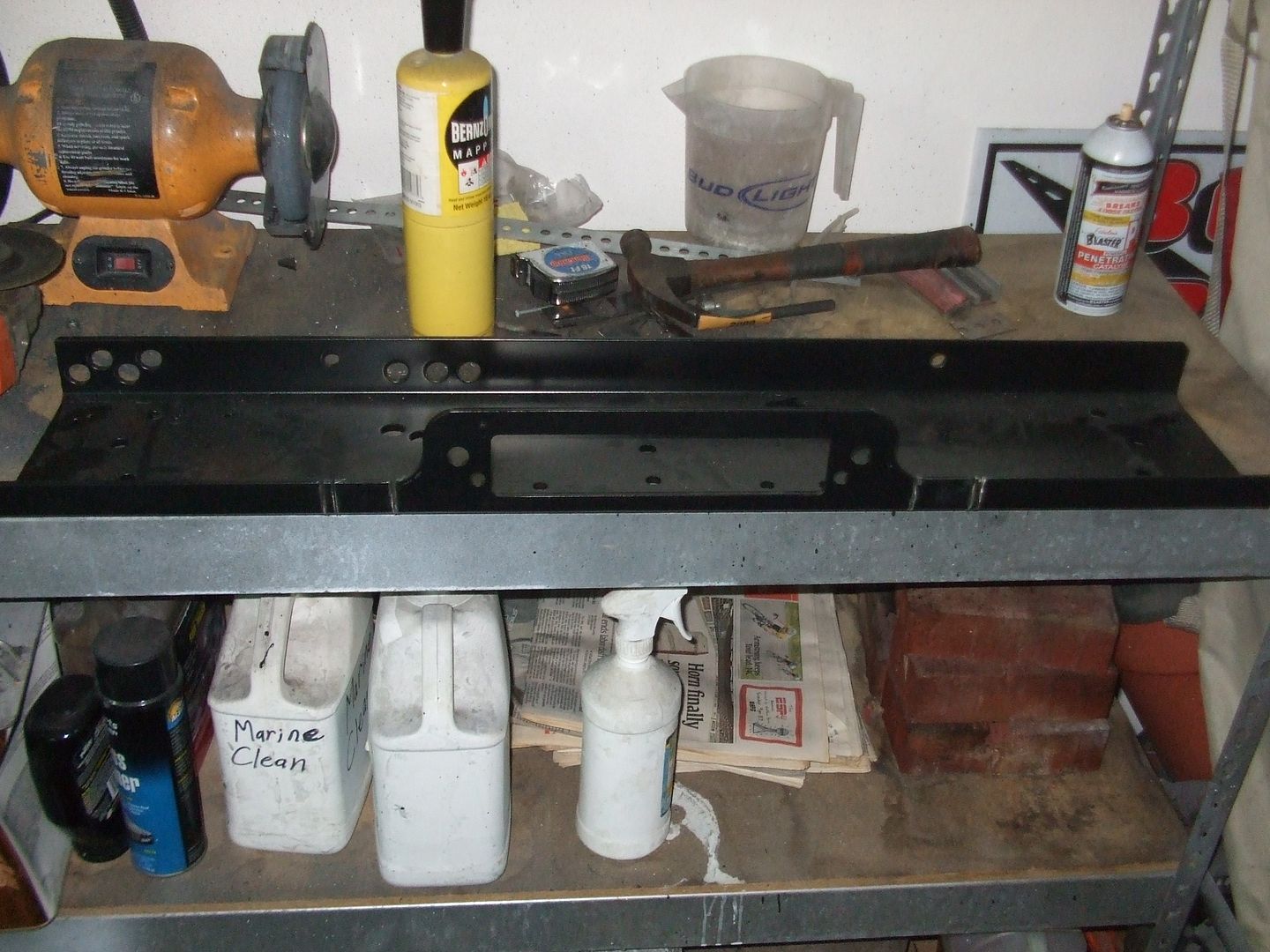 The winch plate would not fit between the bumper and the grill due to the design of the bumper. I had to give the winch plate a little more mounting room. I started by notching the spots where the front tubes in the bumper contact the plate.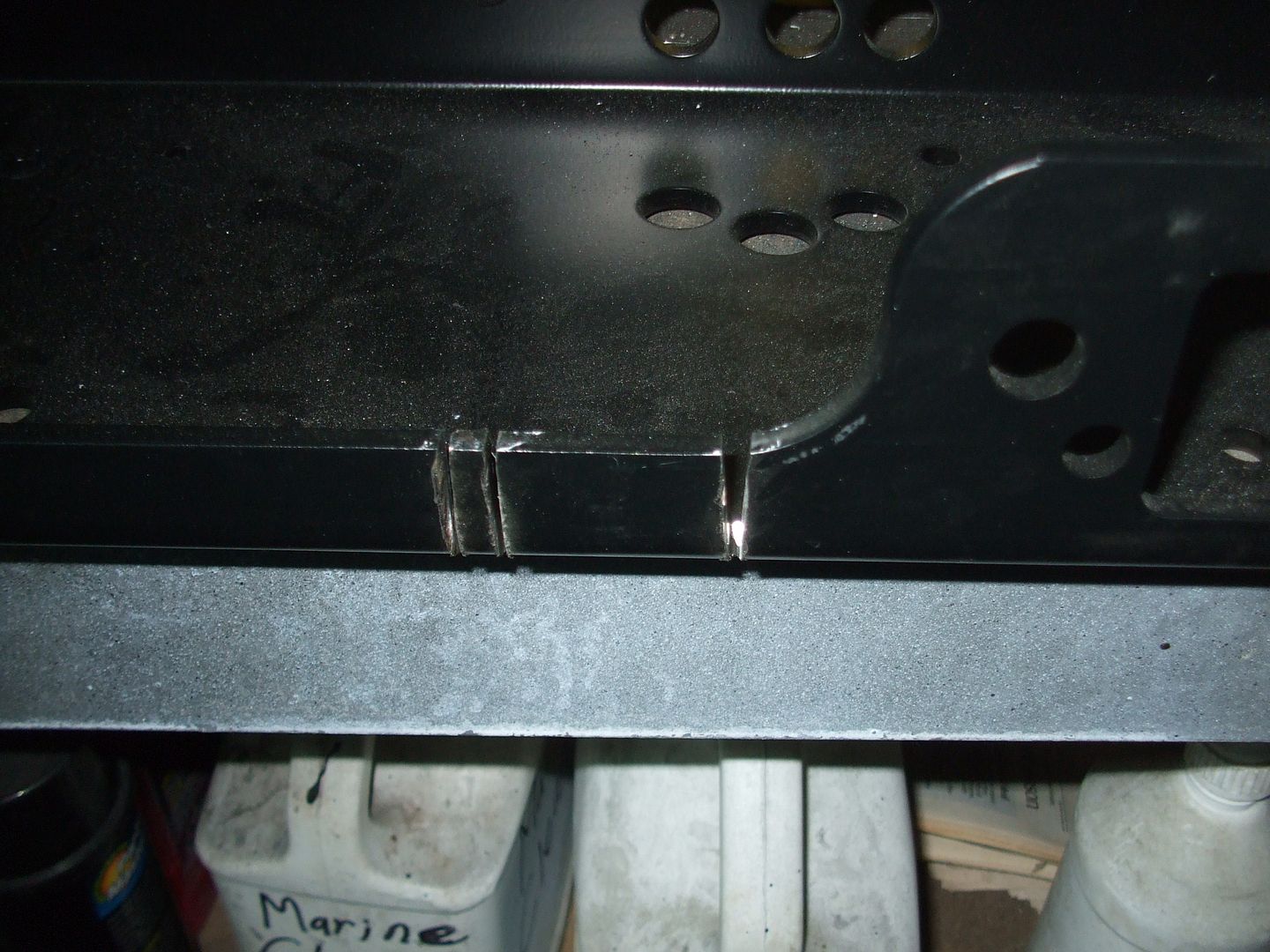 I slowly ground out the metal to match the shape of the tube on the bumper. The white line is the furthest I can go back before it would contact the actual winch.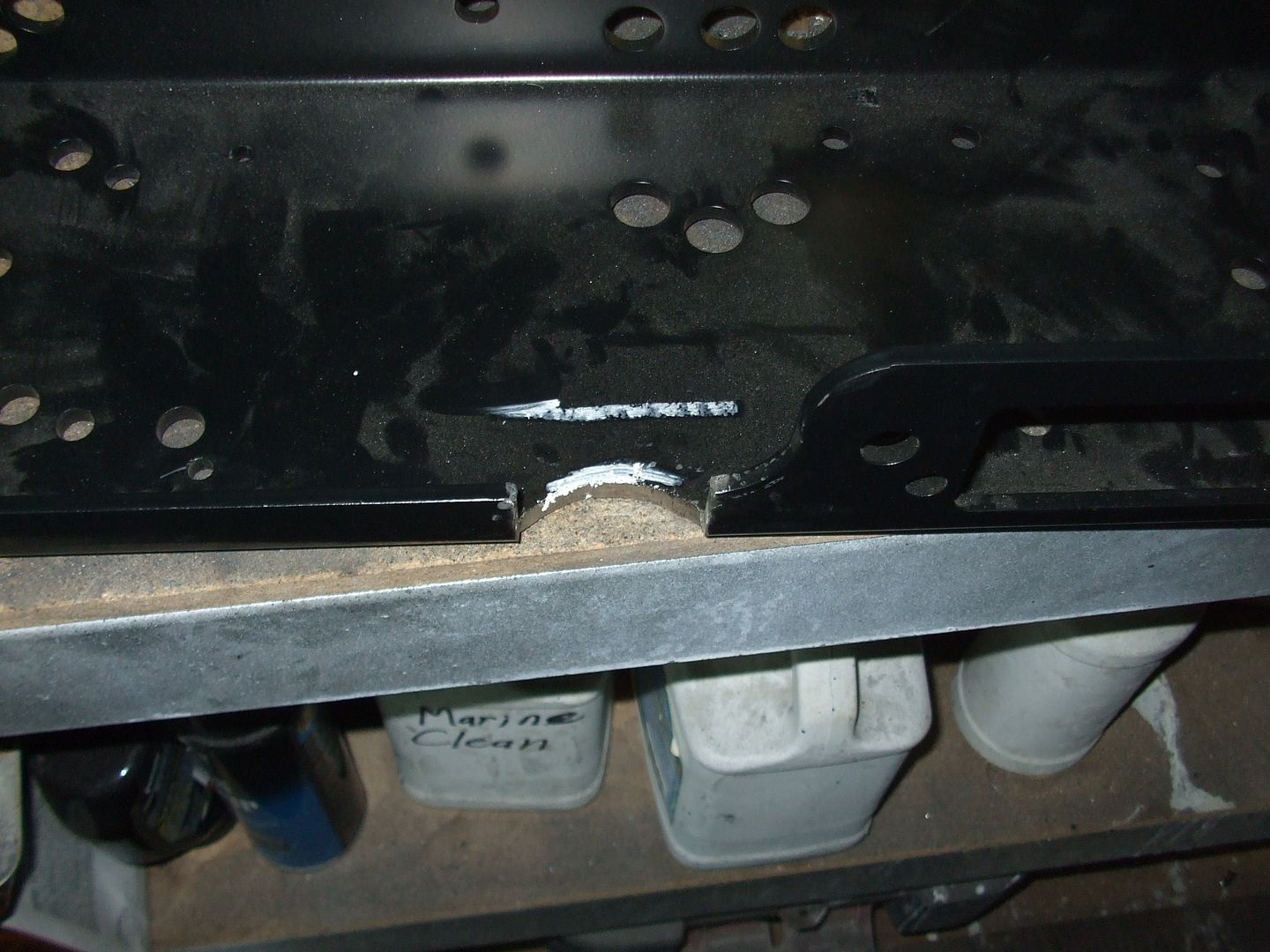 This is a good start but it still needs to go back just a little bit more.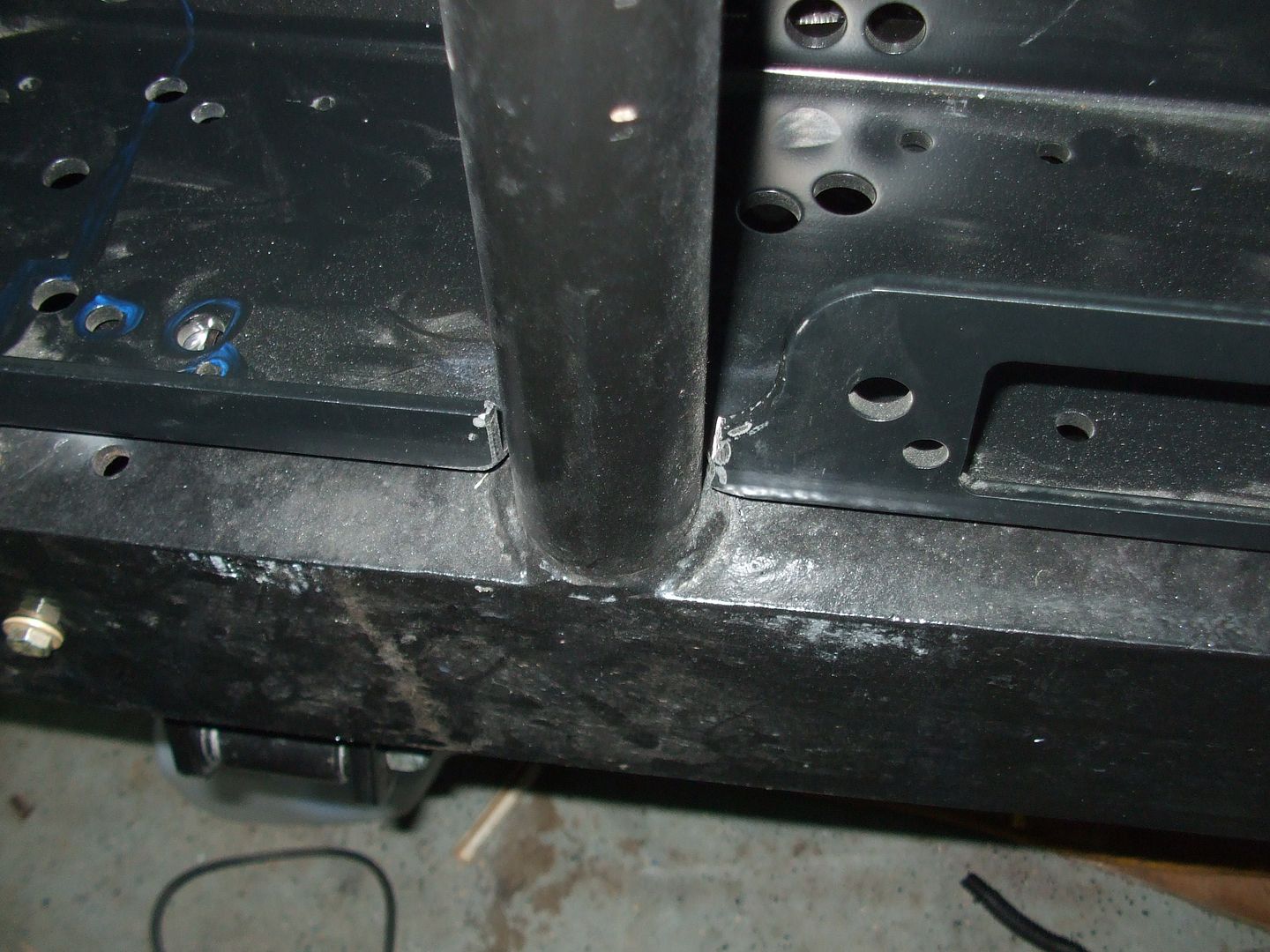 Once I got it resting in the correct location, I marked the mounting plate where to cut so there is a 1/4" worth of metal hanging over the edge of the frame rail. I also circled any holes I definitely wanted to weld shut.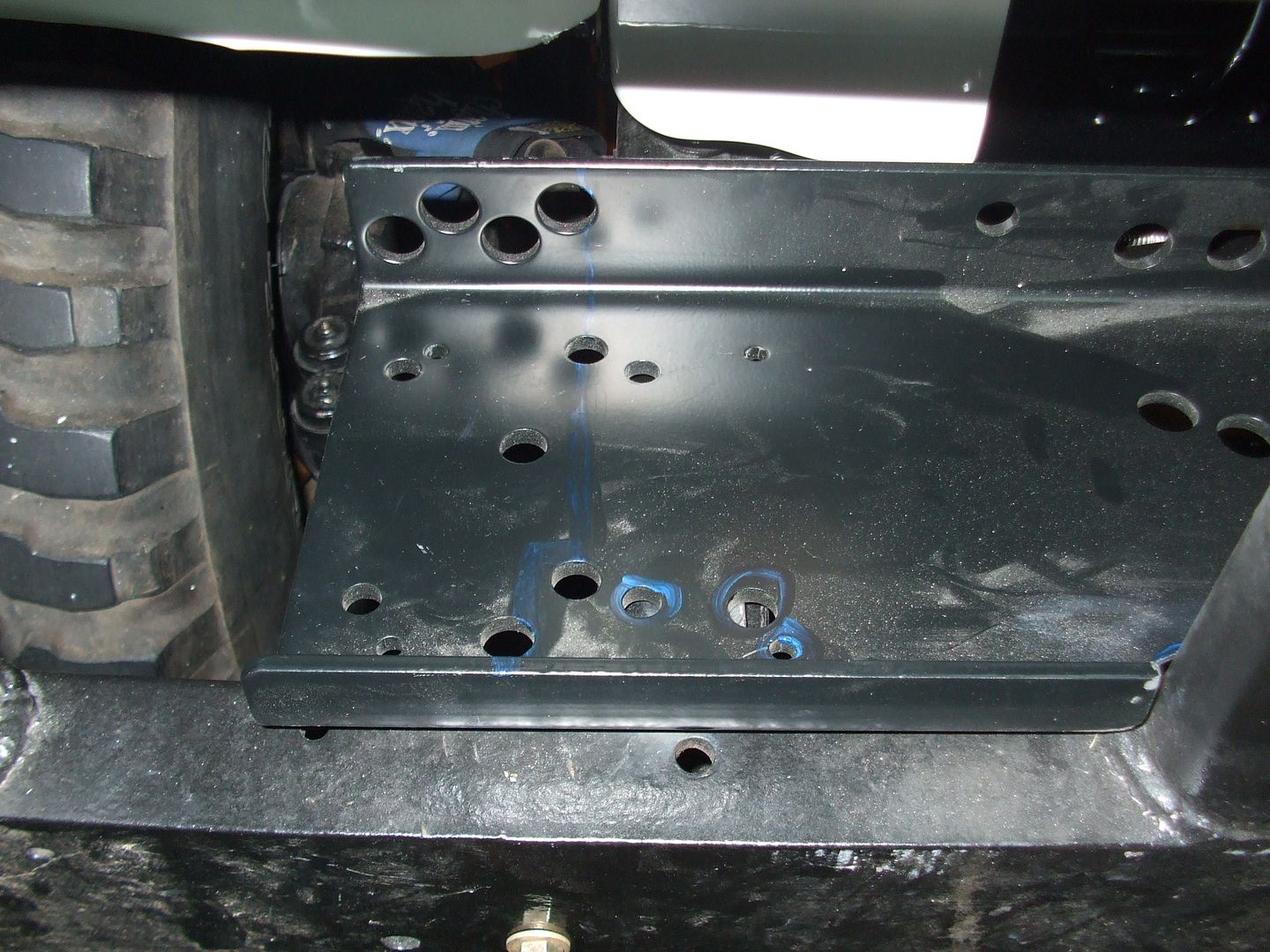 The driver's side was basically the same. Notice the old hole in the top of the bumper. That is what was used to bolt it to the top of the frame. With the way the winch mount sits, I can no longer really use that hole.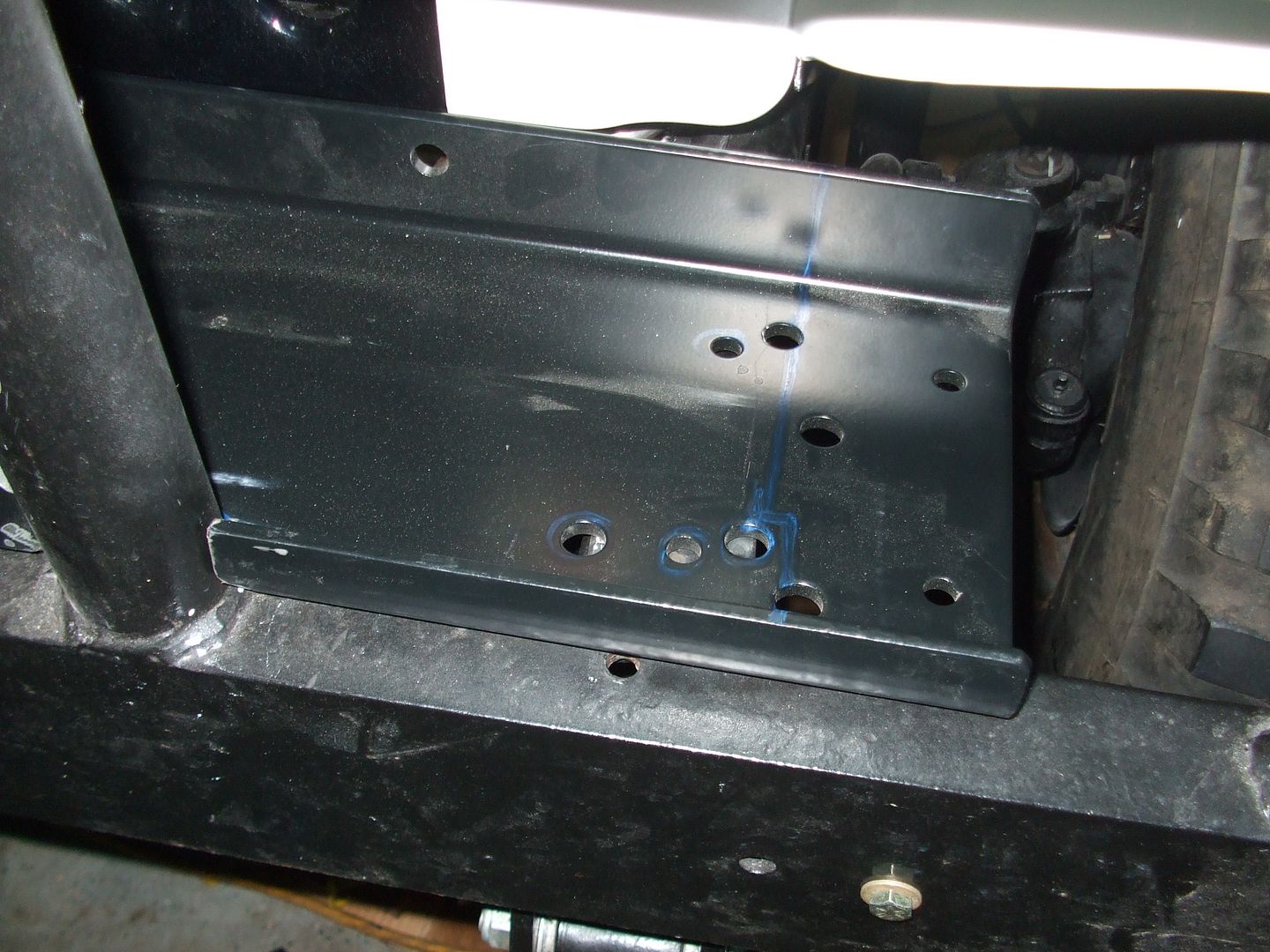 So I cut up my old twisted engine mounts and used them to add tabs to the bumper.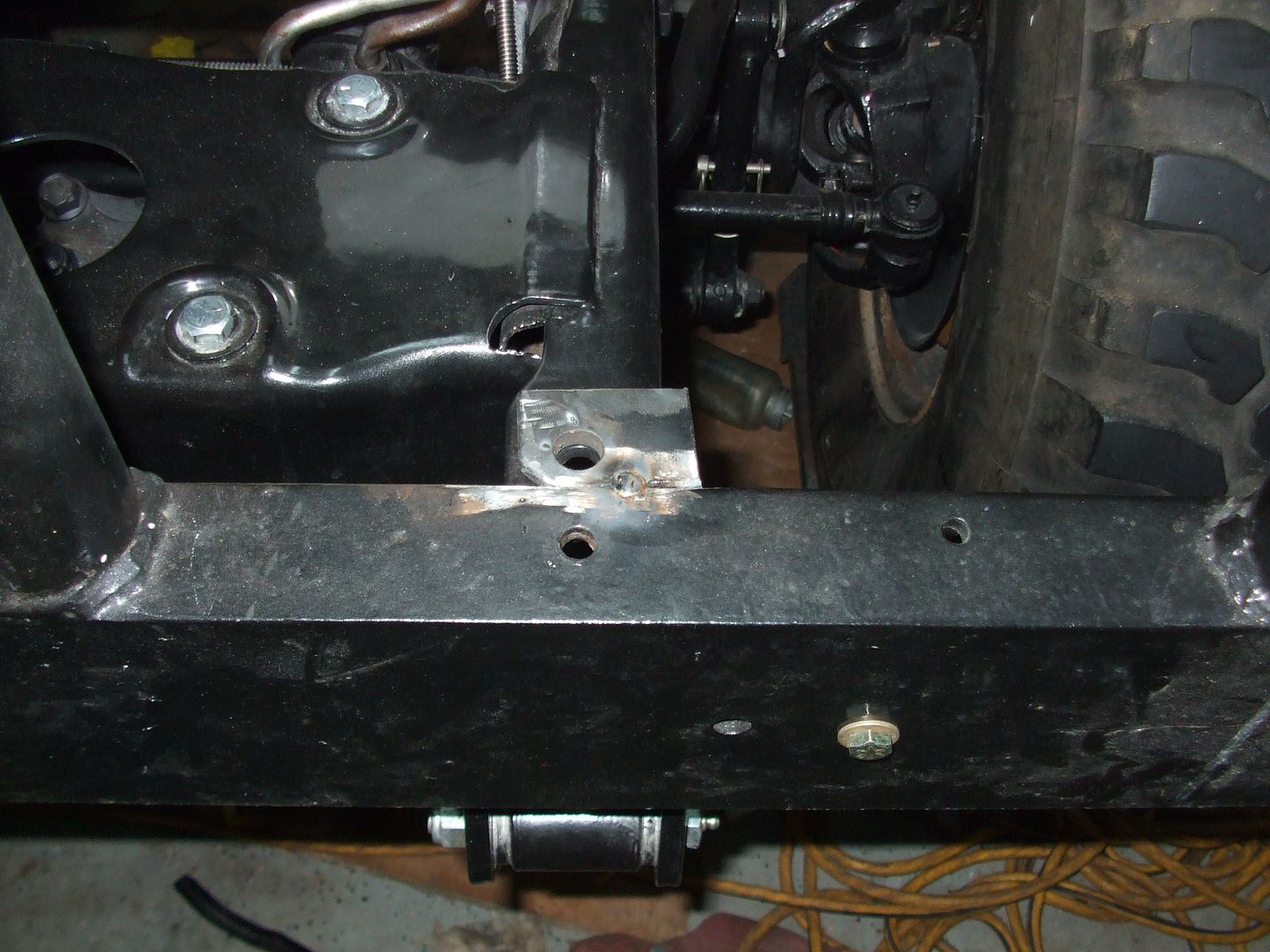 One for the passengers side.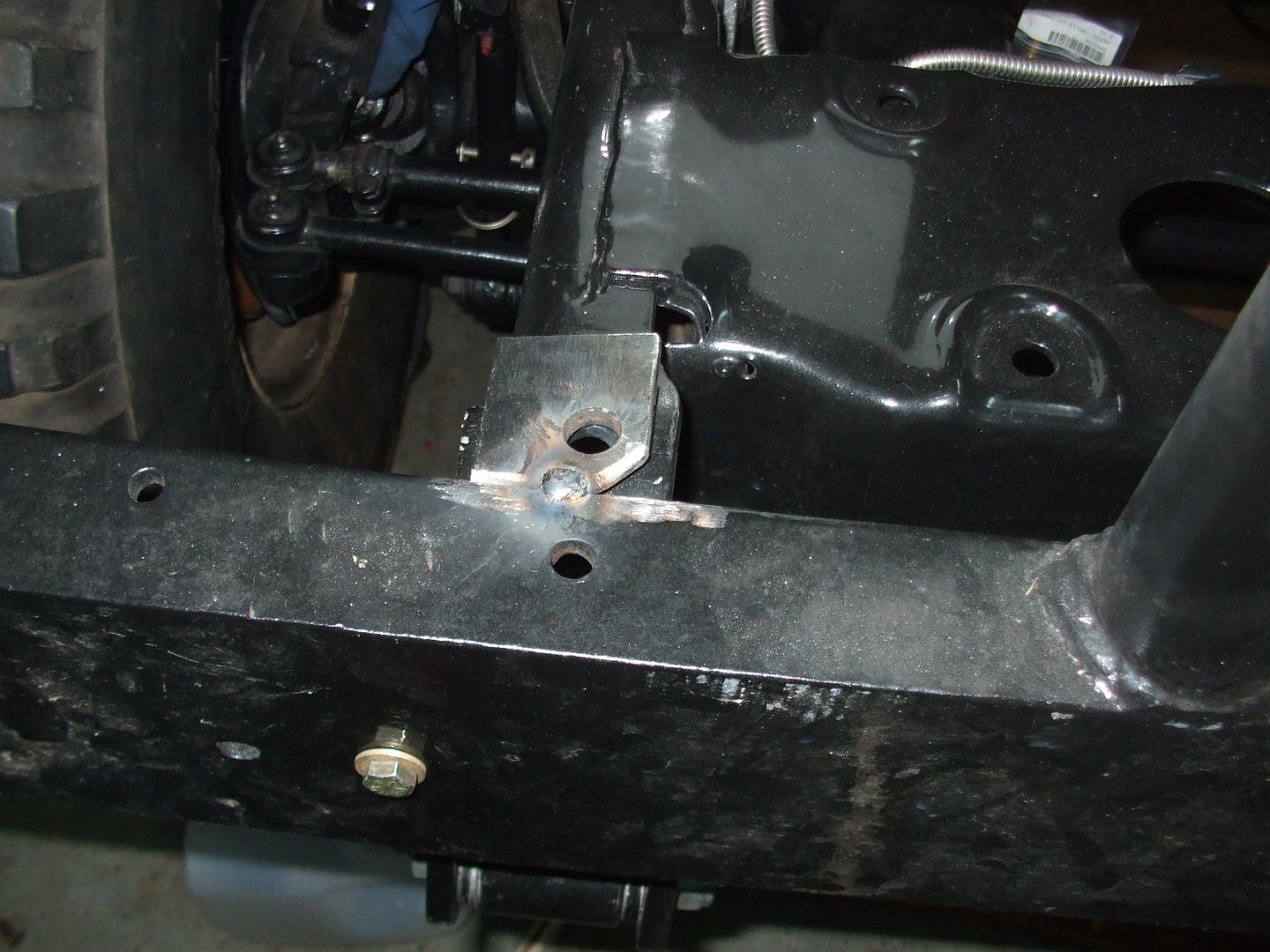 I pulled the bumper off and cleaned them up for welding.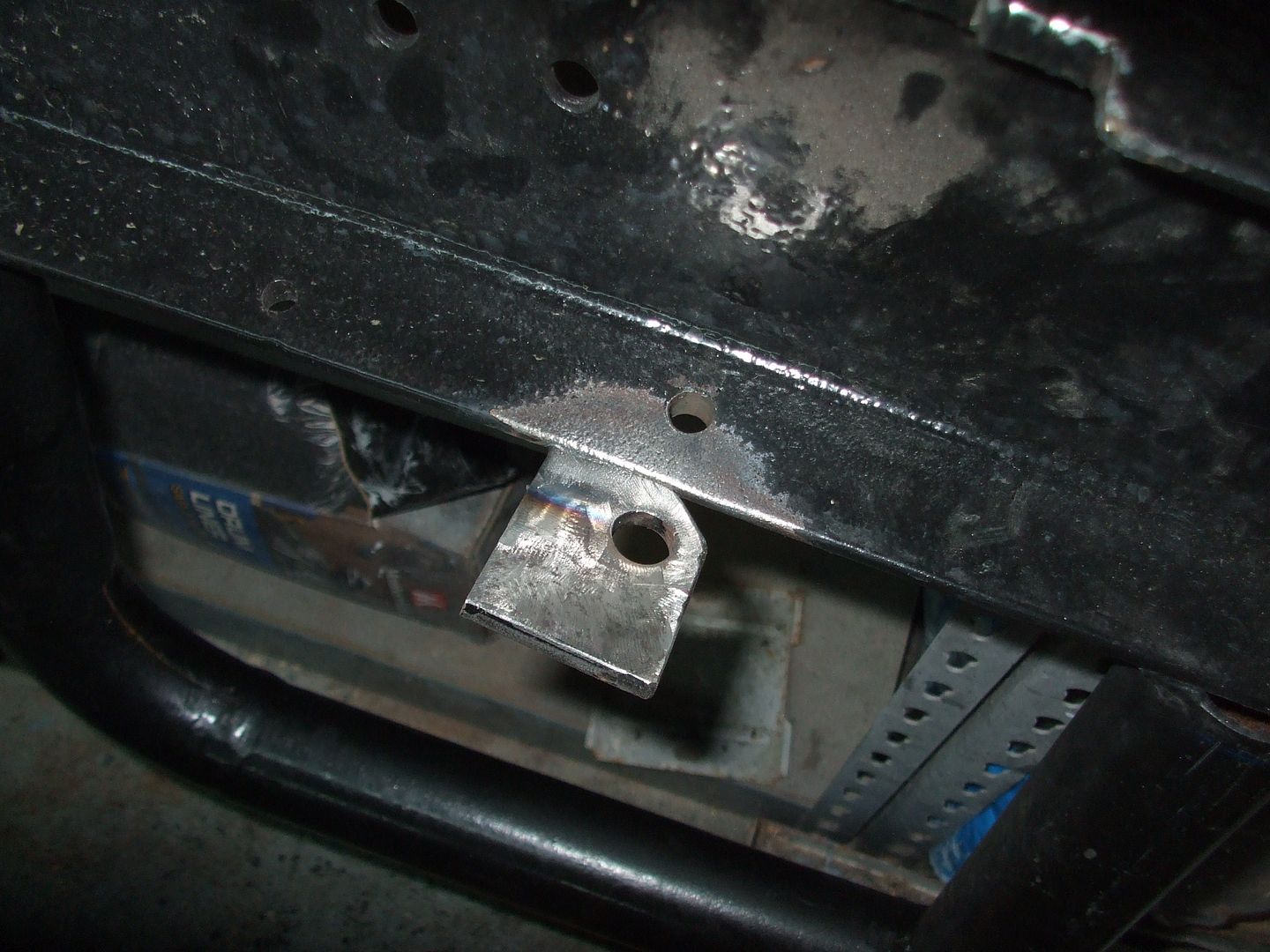 That should hold it.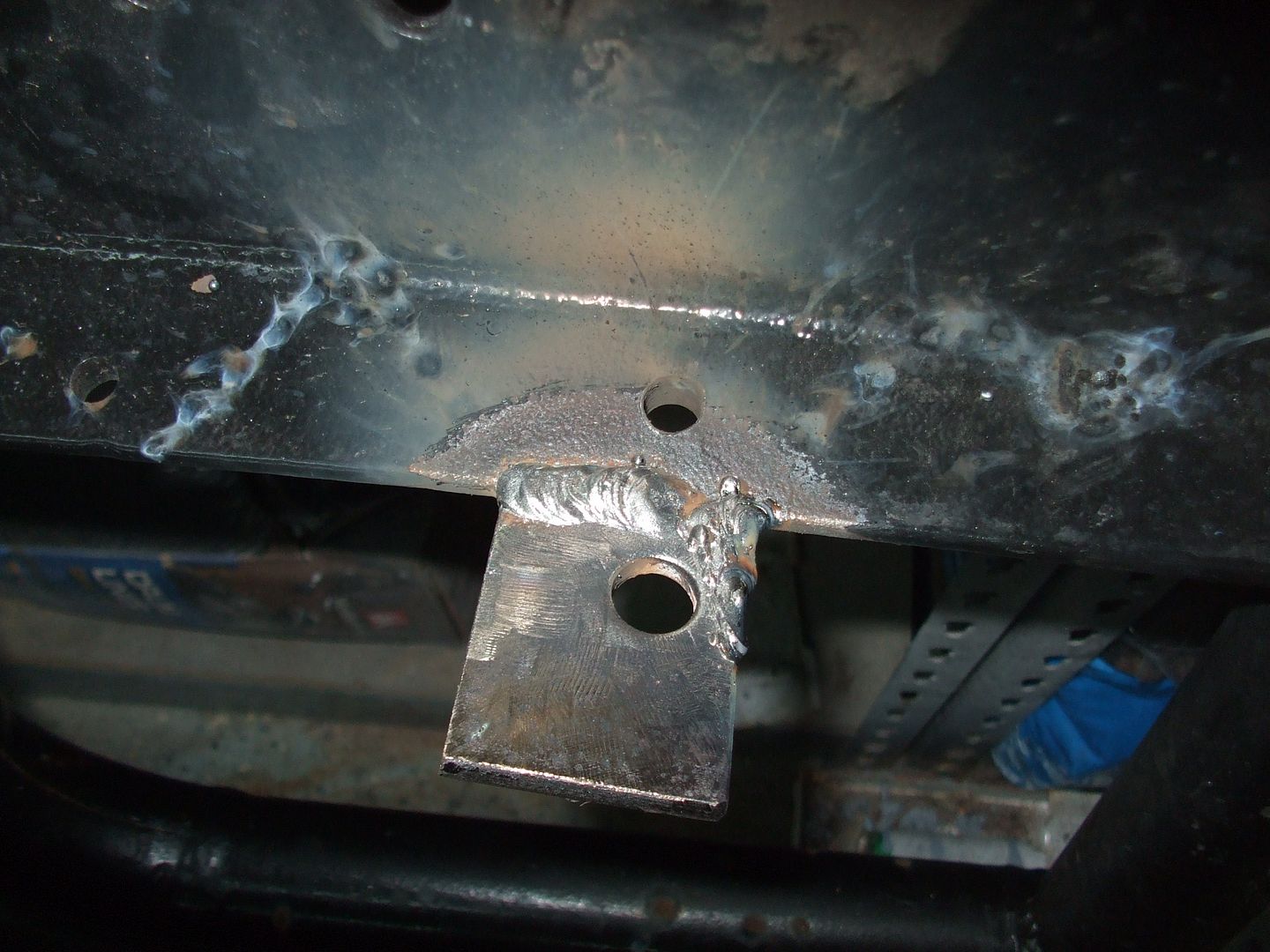 Ground off my ugly weld and also filled the old hole.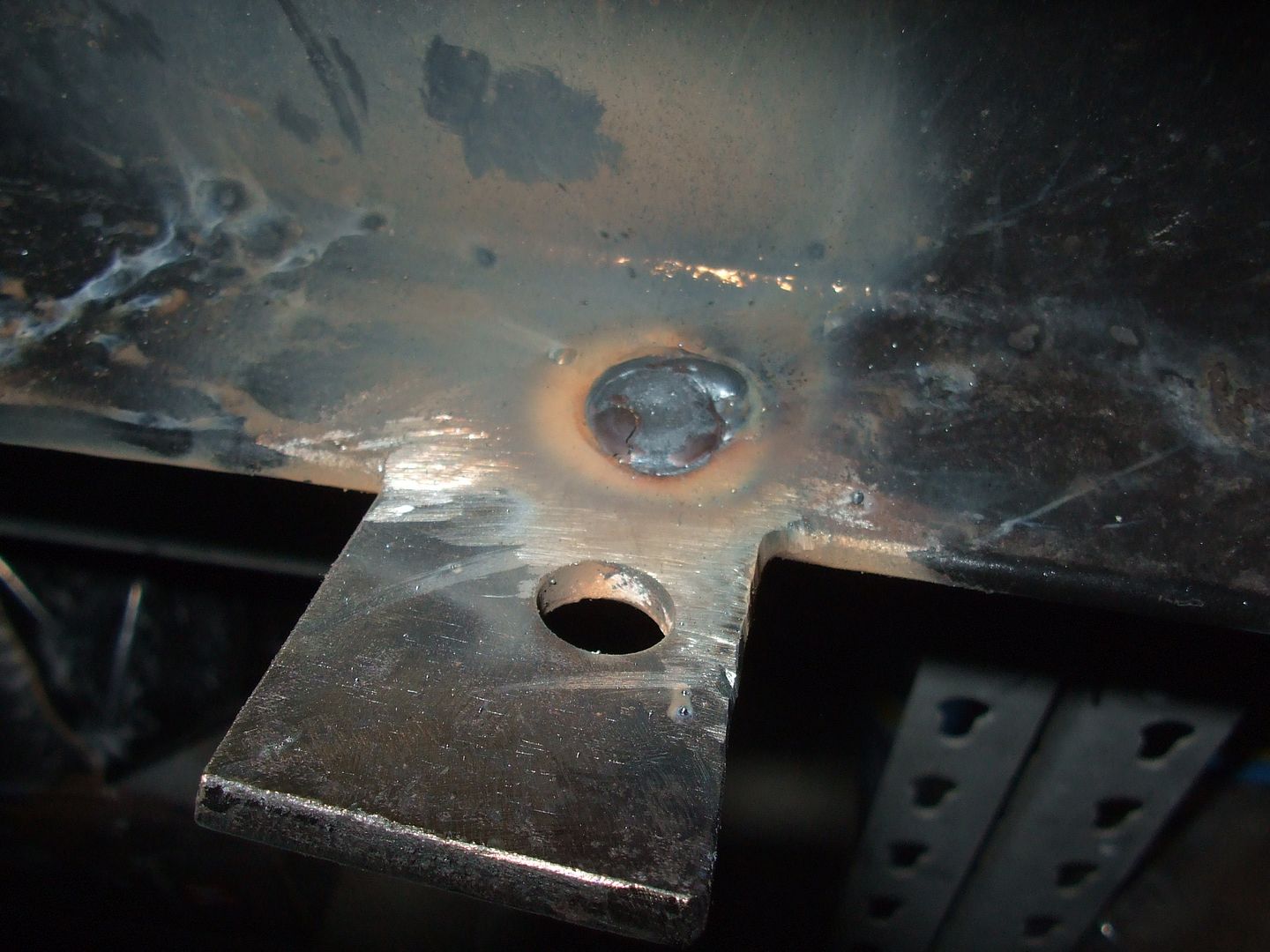 Driver's side tab got the same treatment.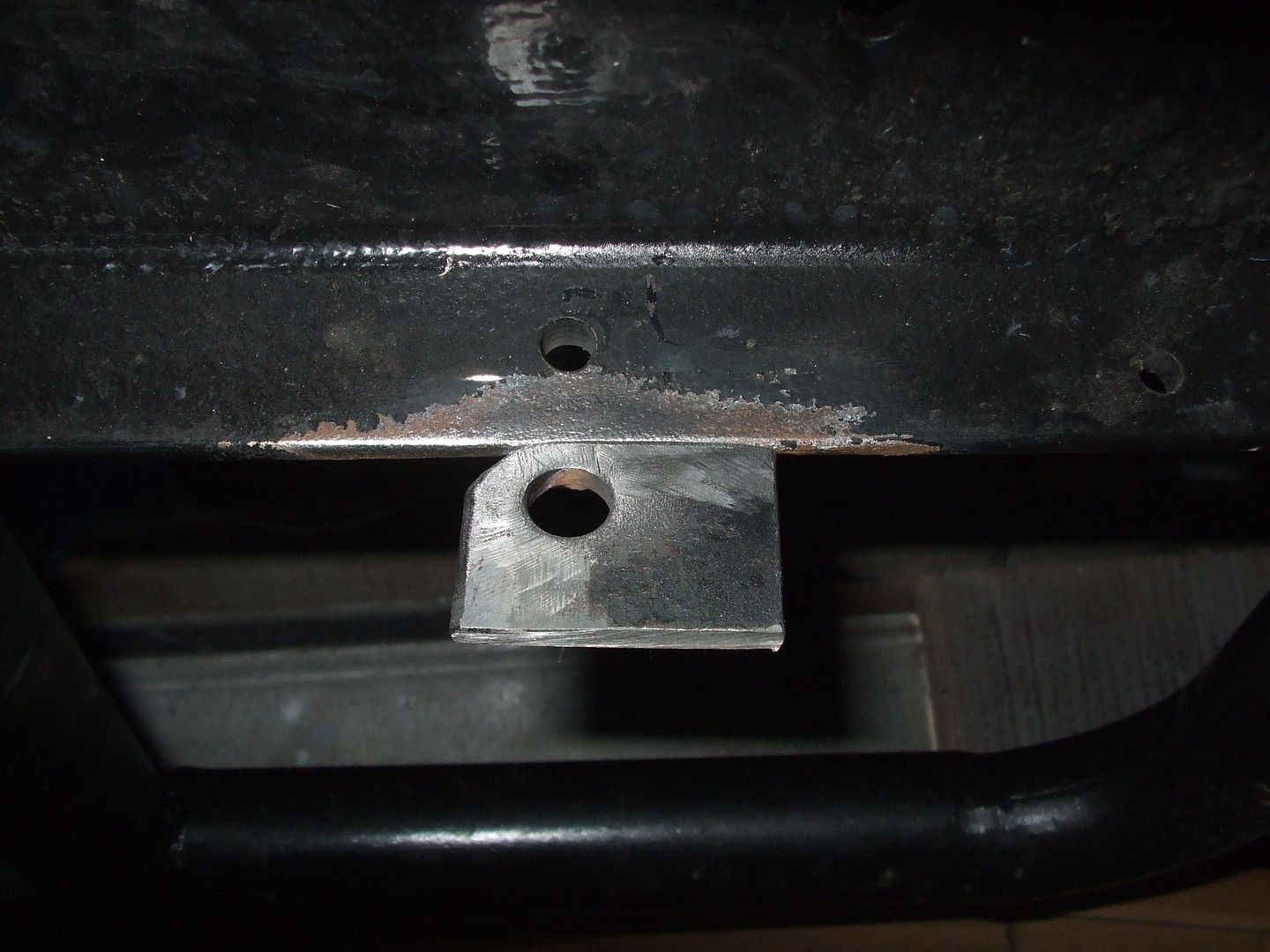 Welded on both sides.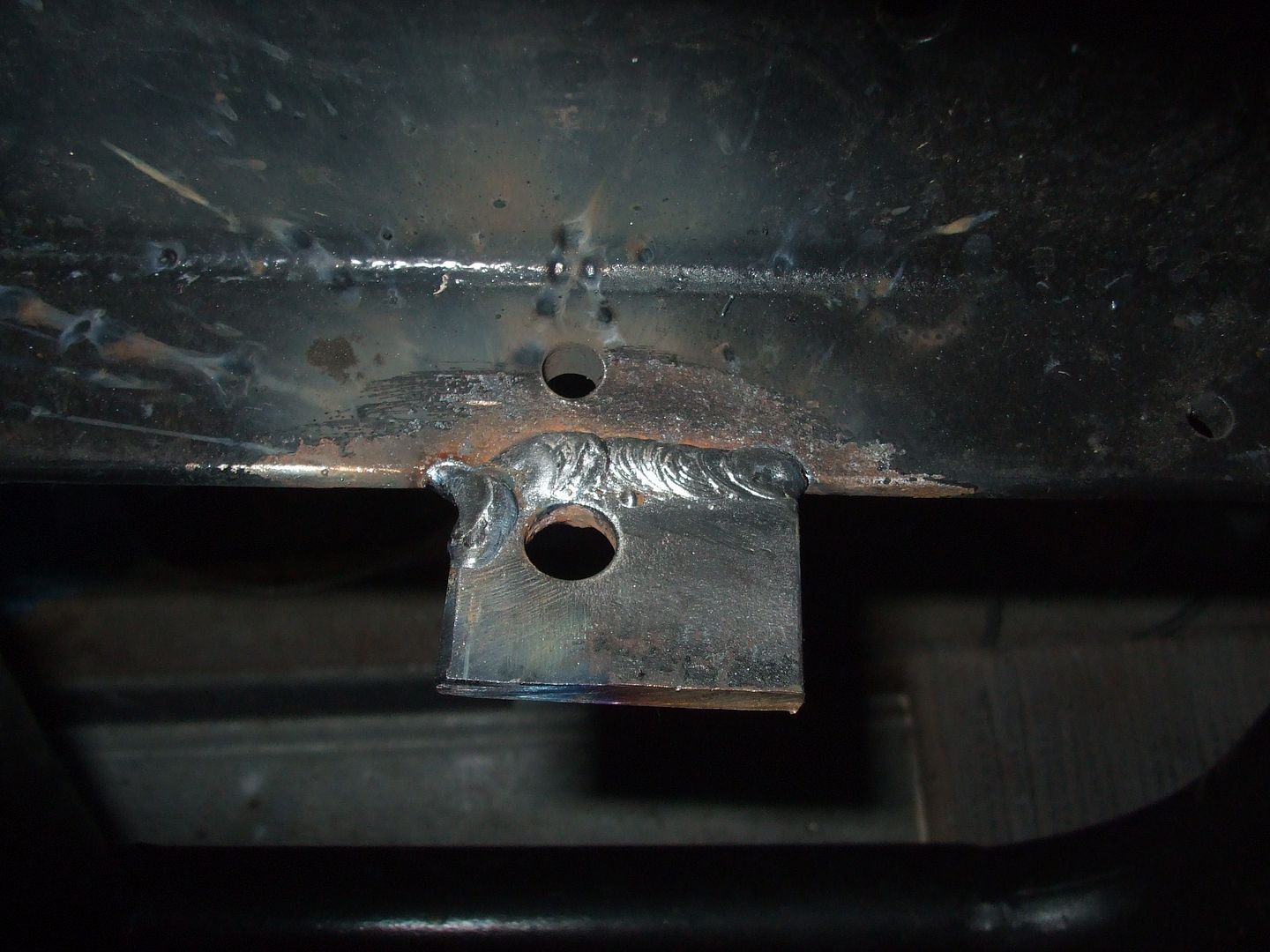 Cleaned up with the old hole welded shut. I'll trim the tabs to shape later.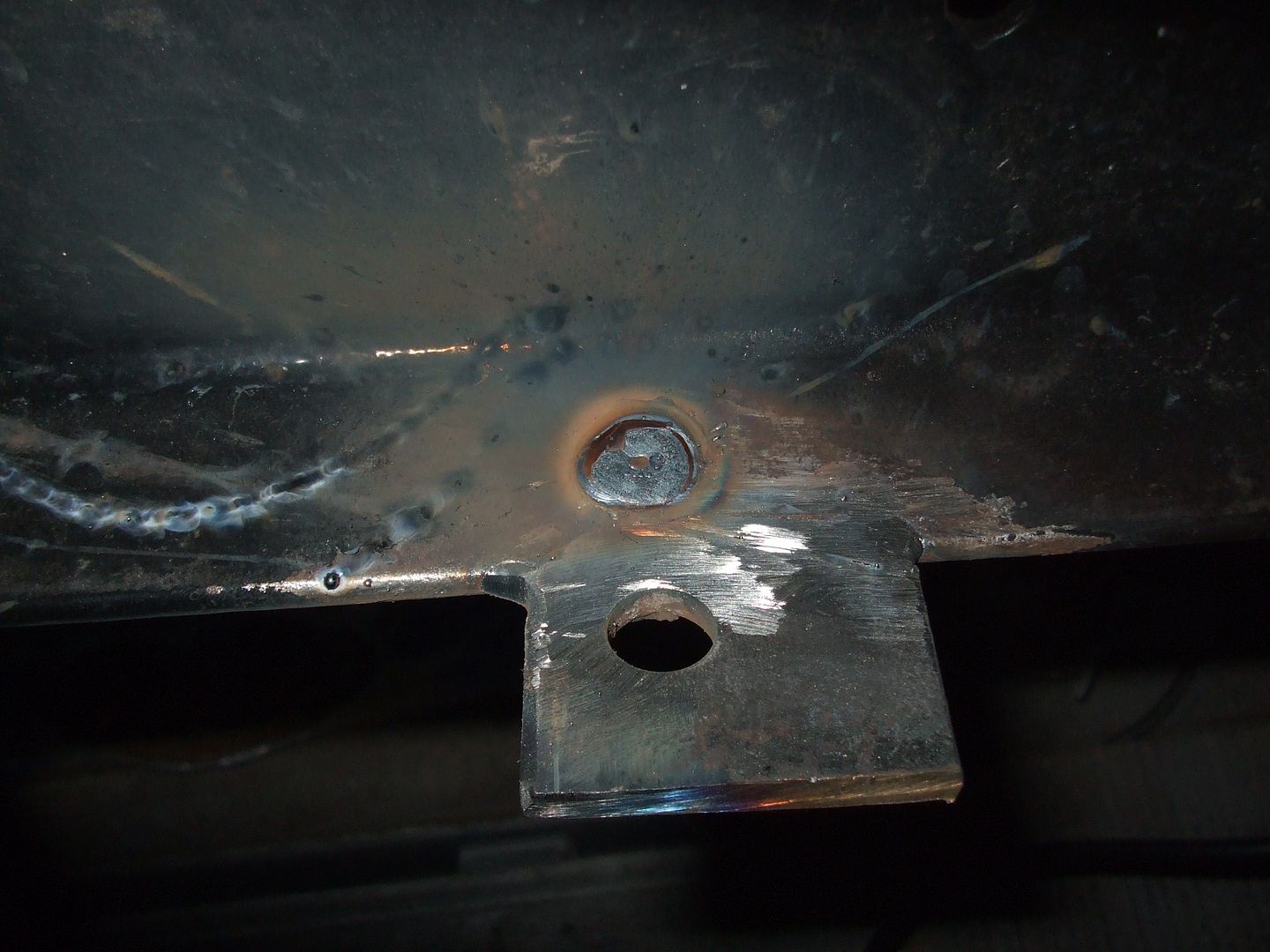 ---
Mike
My build thread
1979 CJ7, FI 5.0L Ford, NP435, D300, Full floated D44 Detroit, D30 Detroit EZ Locker.