I had originally ran one 6 gauge wire to feed both of my amps, I had the old school Alpine and the Boss 80Wx2. Both of their fuse ratings were less then the rating of a 6 gauge wire. After upgrading both of my stereo amps to new Alpine units, their fuses add up close to the maximum for a 6 gauge wire.
Both amps recommend having their own 8 gauge feed. If you take two same gauged wires and add them together they are equal to 3 gauges less than the two you started with. So two 8 gauge wires added together is equal to a 5 gauge wire. Since I only had a single 6 gauge wire, I wanted to add another power wire feed to do it right. I've come to far to skimp on this and the only way to do it right is to add it to the main harness.
This required removing the fender flare, disconnecting my air cleaner and dropping the fender on the tire to give me some room to work on the harness. Out came the razor blade and a lot of patience.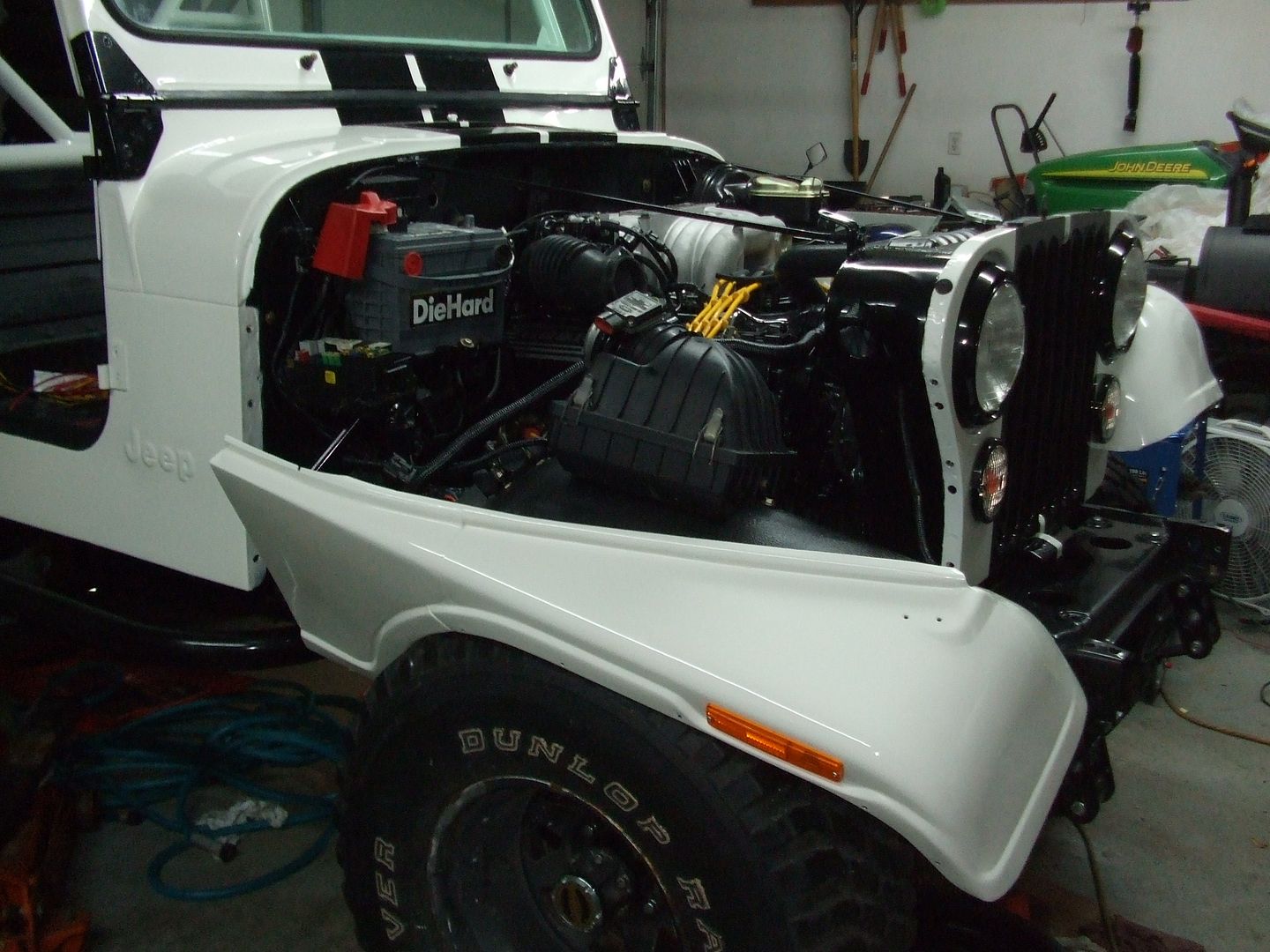 The stock configuration of the BJB I have had fuses 25 and 32, each with 50A fuses, and 8 gauge wires that spliced together into a single 6 gauge wire inside the BJB. The 6 gauge wire to the amps was a direct solder to the 6 gauge connection from the BJB (you can see the large green with purple tracer on the left). The problem I had is that I don't have another connection larger than 10 gauge but I do have several 10 gauge feeds left. Two 10 gauge feeds added together equals a 7 so that will feed my 8 gauge wire perfectly. So now fuses 24 and 31 share the load to my 4 channel amp. I just need to half the fuse size to each of the two feeds to equal my total circuit protection.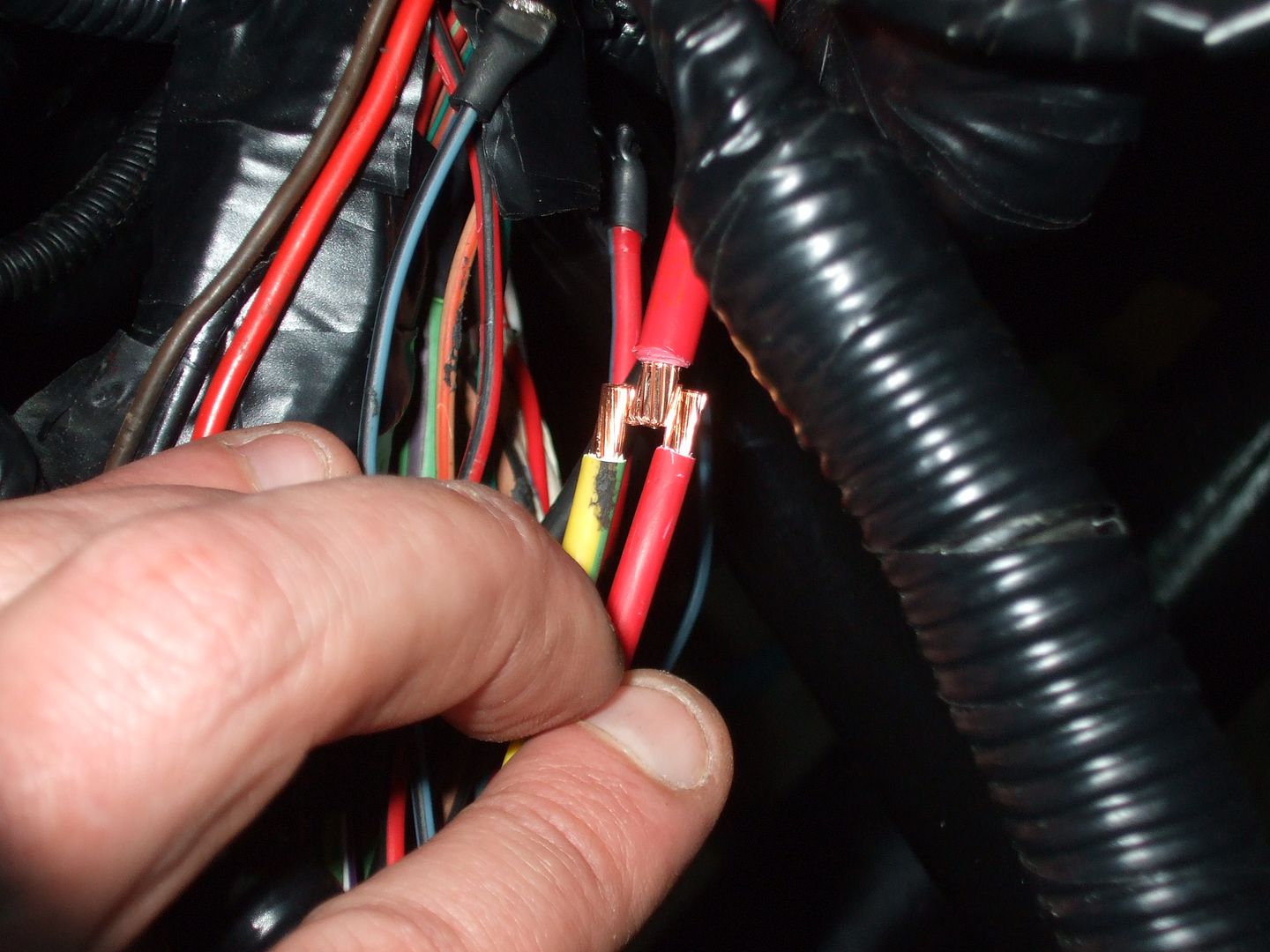 Takes some heat to solder those bad boys.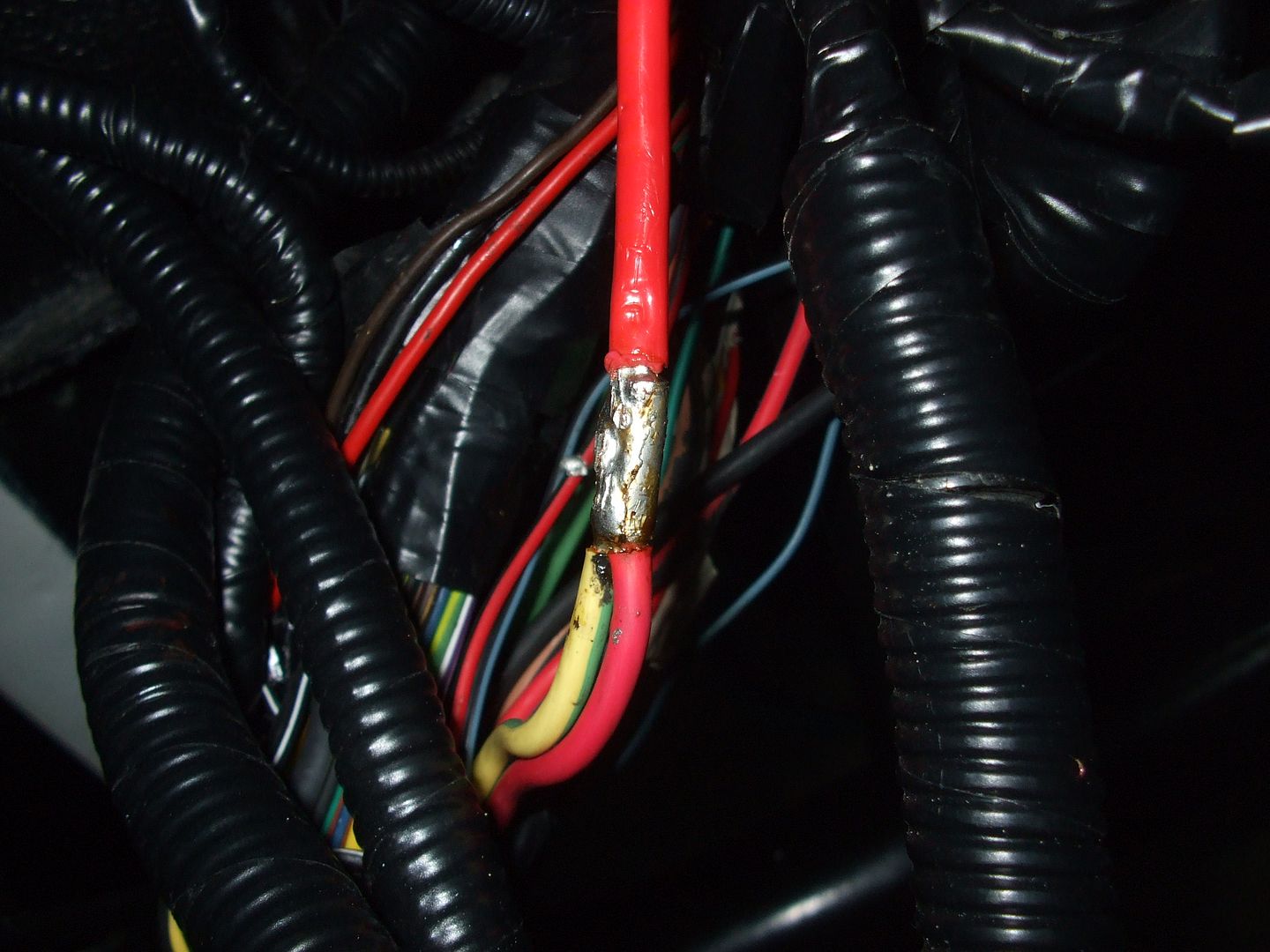 Had to stretch the heat shrink on there, I ran out of the middle sized. I taped it too.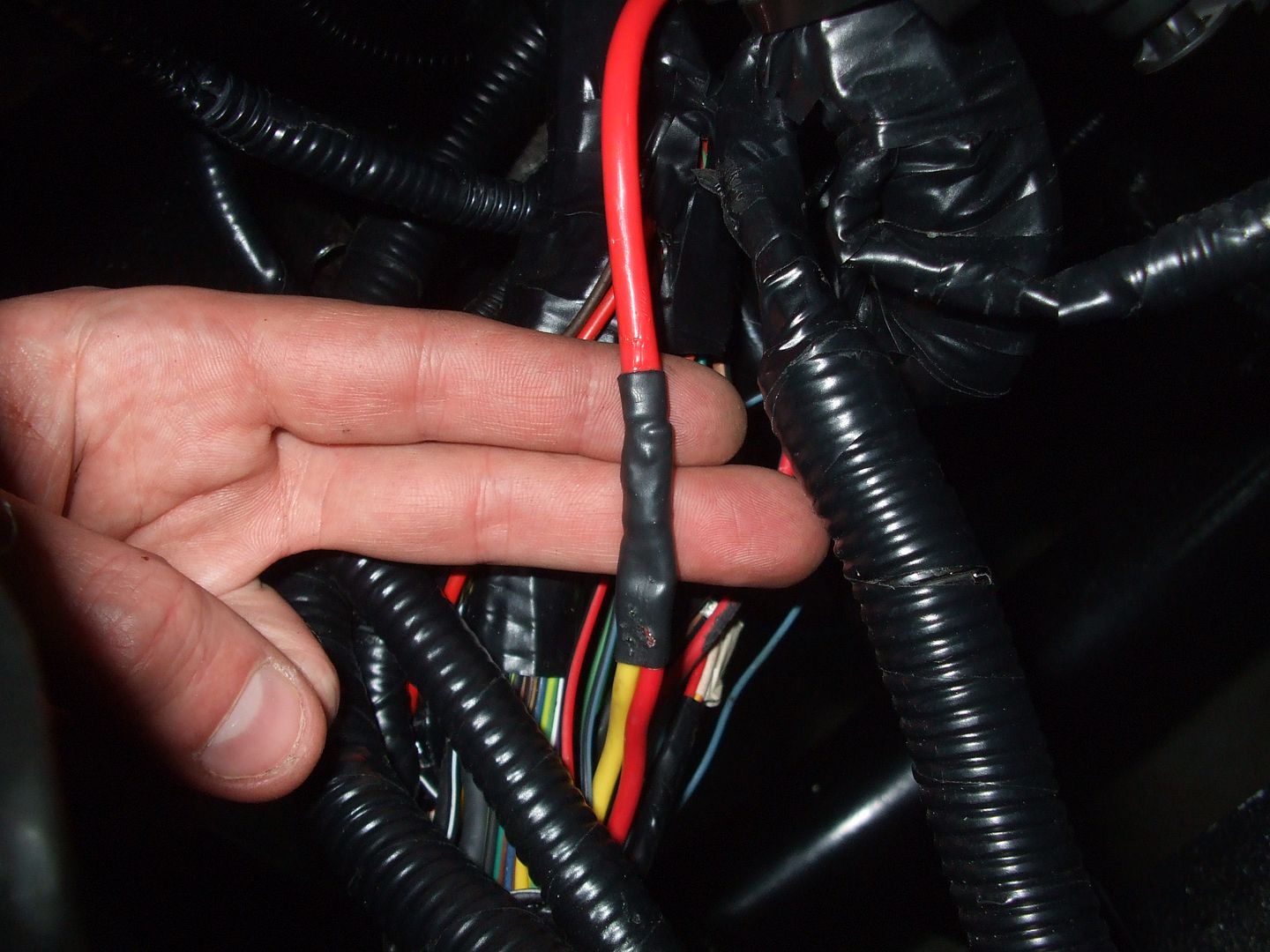 I re-taped the harness under the battery tray and also inside the passengers compartment. I had to cut and re-tape the harness that goes up over the glove box and all the way to behind the seats, what a PITA. Do you see my ground to the blower motor?
I put the fender back on and reinstalled the flare. I also put the front bumper in place. It's going to take some work to modify my winch mounting plate to work with the bumper.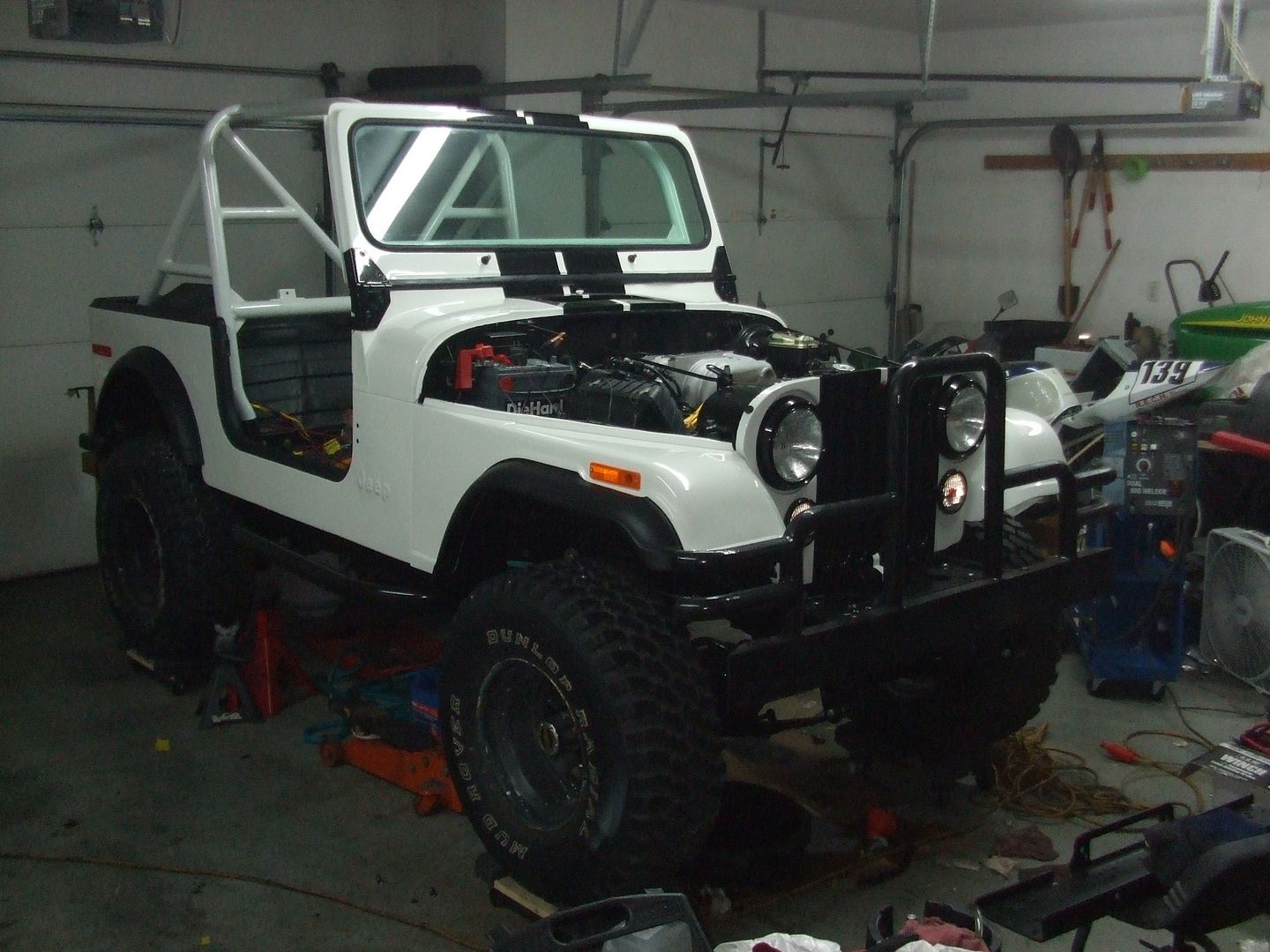 So now I have a 6 gauge feed for my sub amp and an 8 gauge feed for my 4 ch amp.