After a couple more rounds of touch-up welds and filling pinholes it was time to get this thing covered in paint. Gave the tub two good cleanings with Marine Clean.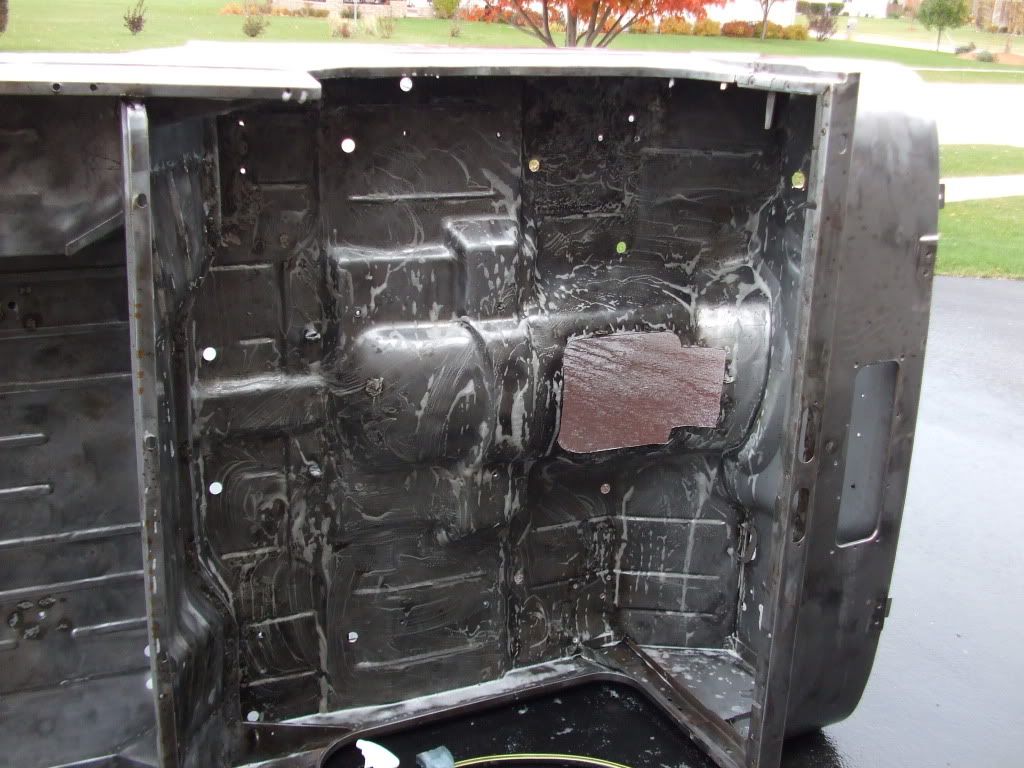 Rinsed it off and started applying the Metal Ready etching solution.
Coating the bottom side letting it soak for 30-40 minutes.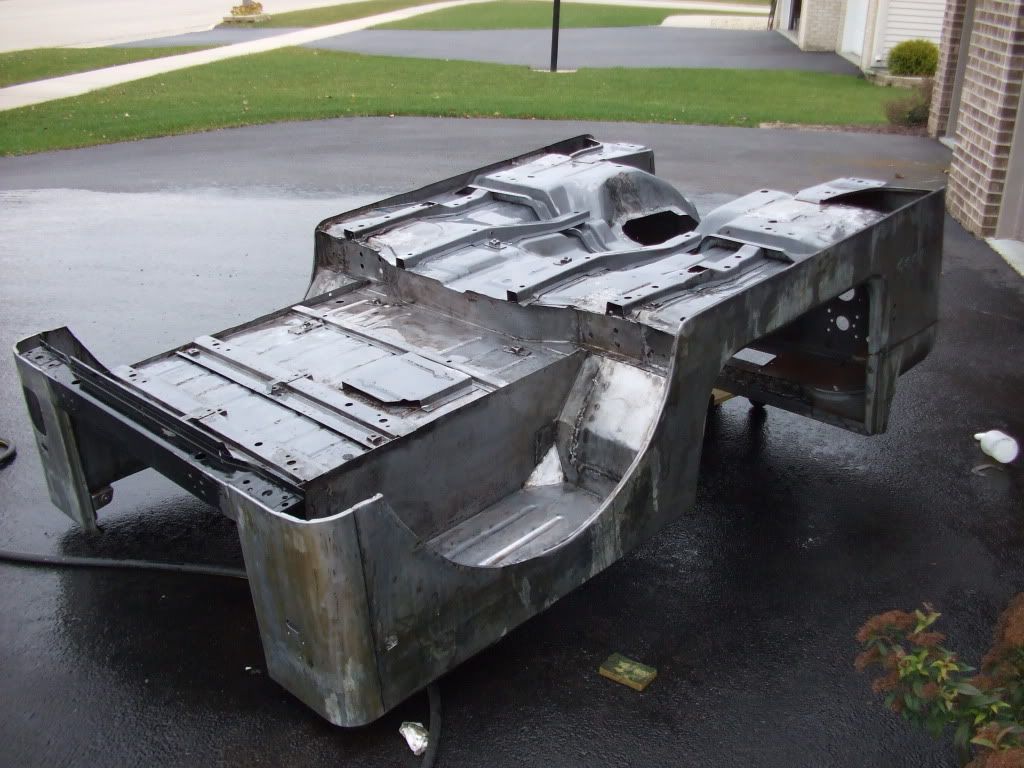 Watching it dry you can see the layer of zinc phosphate left by the Metal Ready.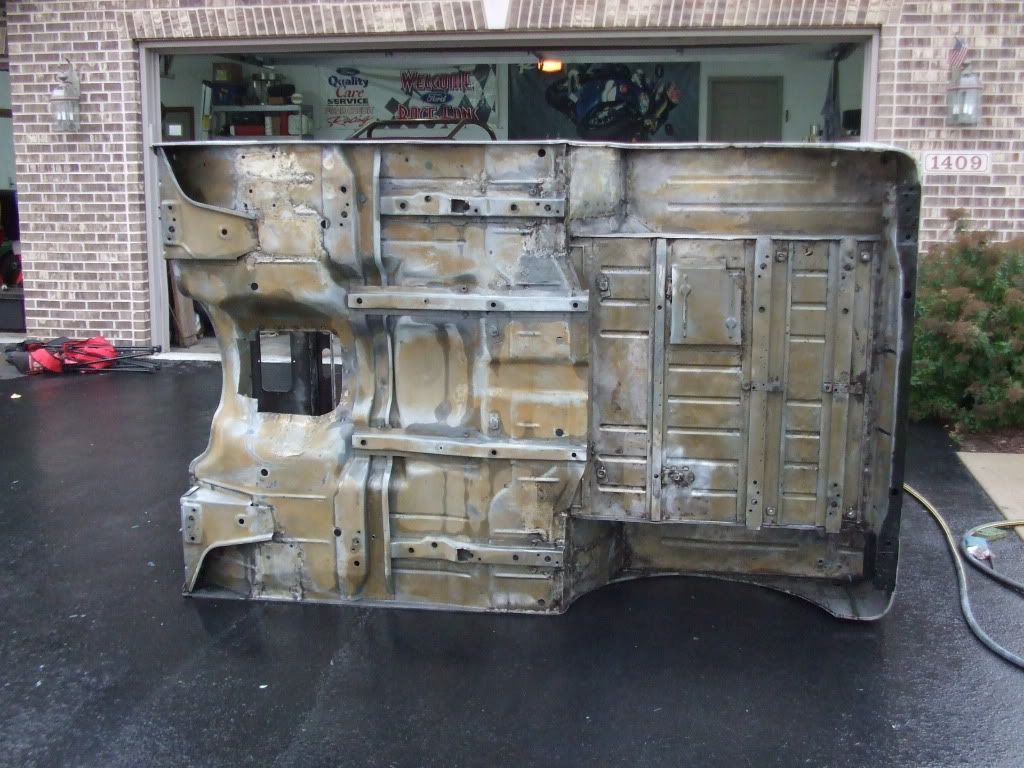 Completely dry, using the portable heater to make sure the seams are bone dry.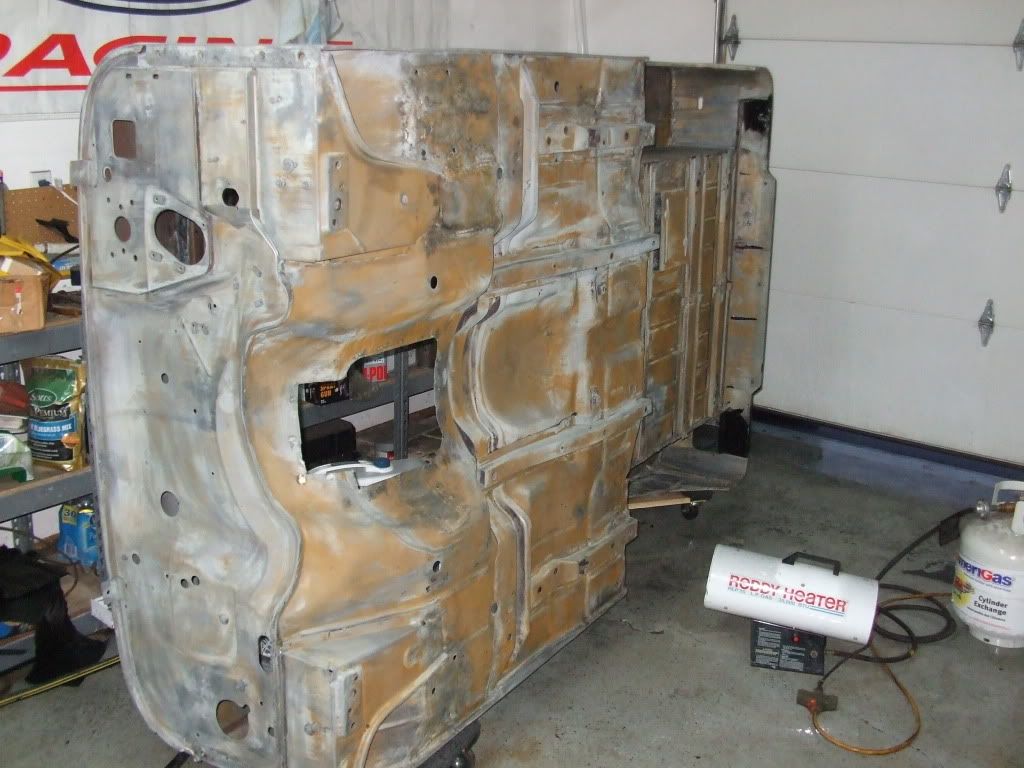 After I was sure it was dry, I took a brush and applied POR-15 to every seam on the tub by hand. Anywhere two pieces of metal contact each other it got a coat of paint. The bottom:
All the seams painted inside.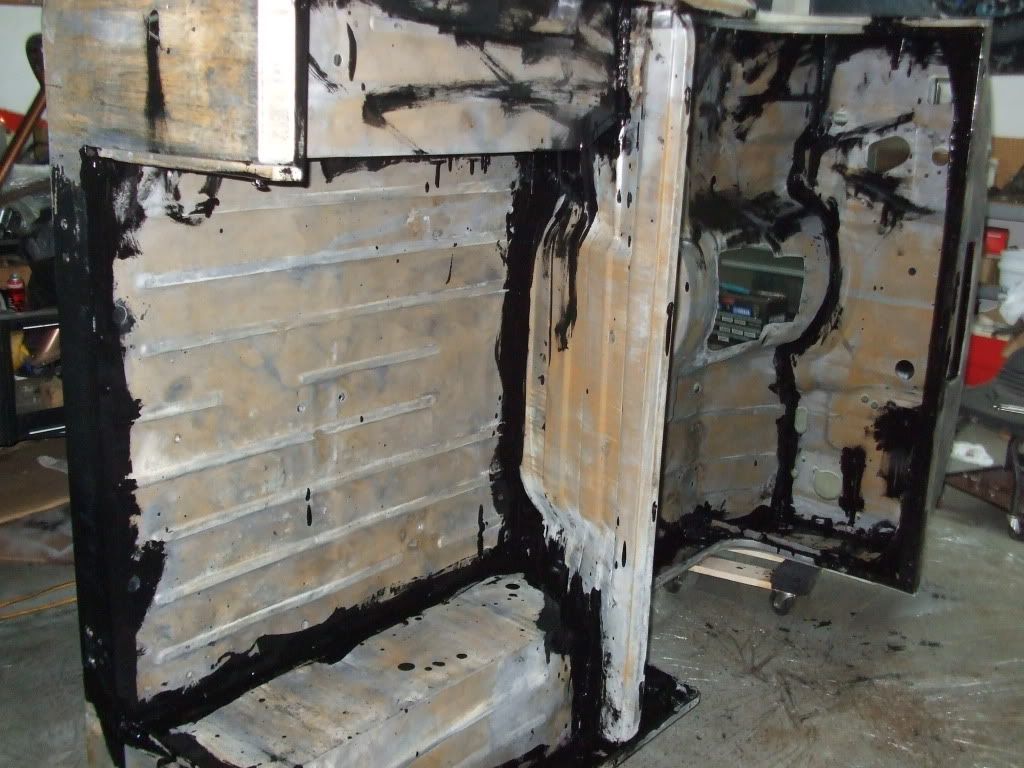 I let the POR dry for a couple hours then applied Motorcraft TA-2 body seam sealer to every seam I could possibly find. This stuff retails for $45 a tube for a reason. I went through two tubes. I know it was total overkill but I don't ever want this thing to rust until after they bury me in it at a ripe old age.
Seams on the inside were also sealed.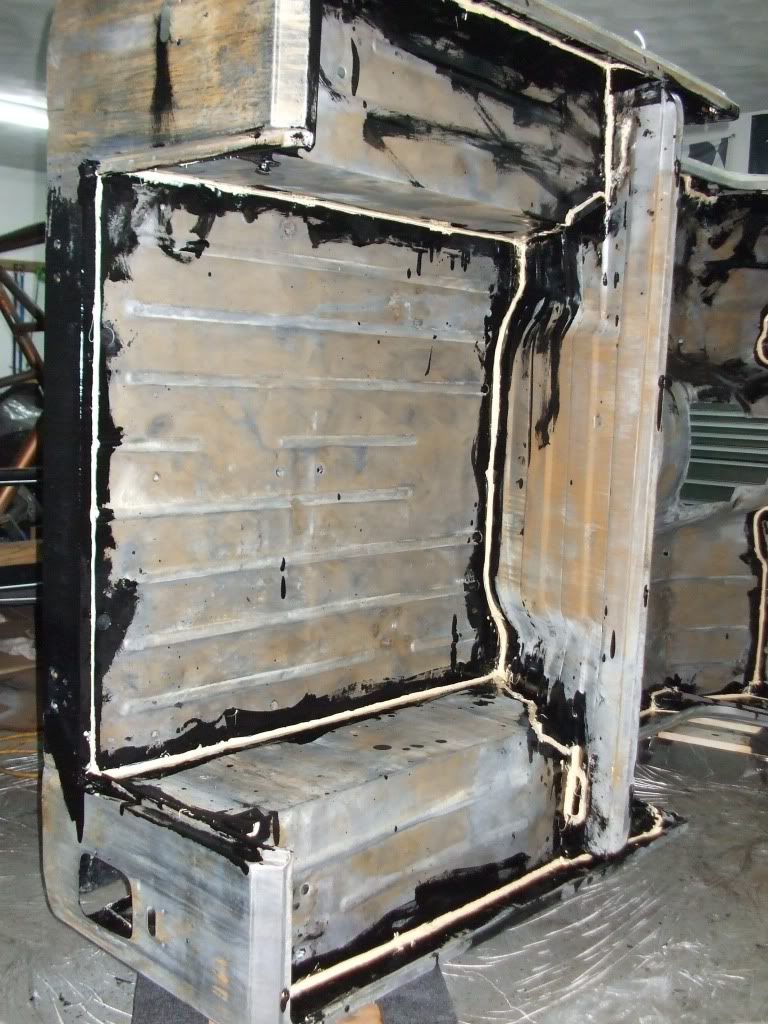 First coat of POR-15 applied out of the HVLP gun at 35psi.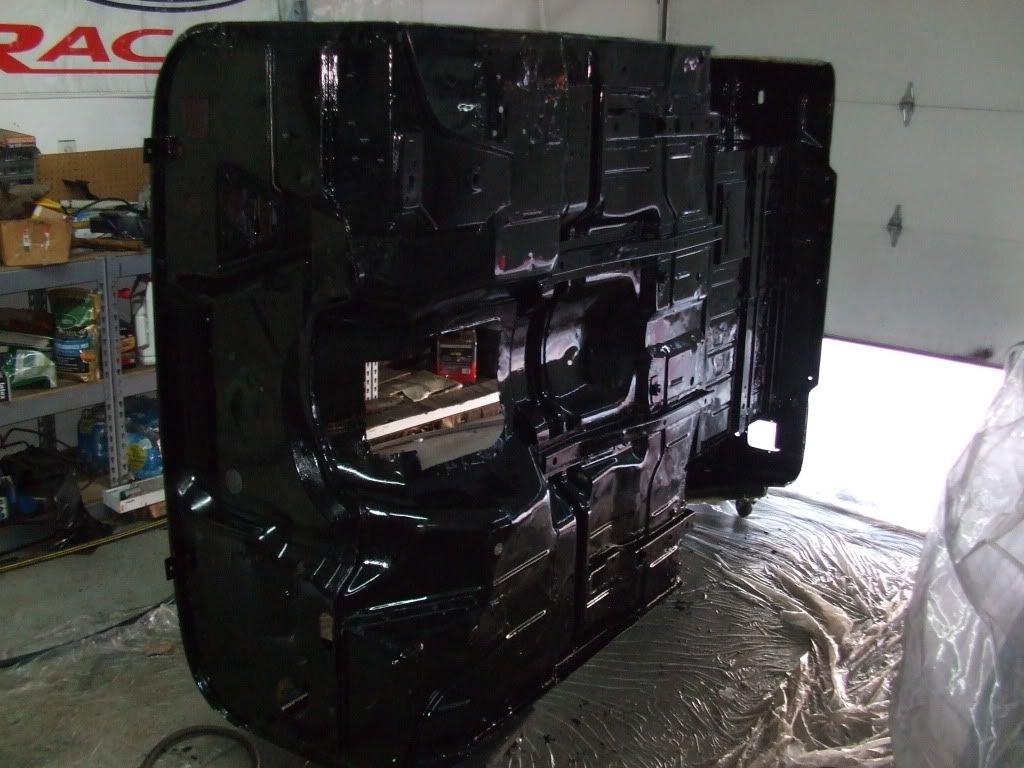 In the middle of applying the first coat on the inside of the tub.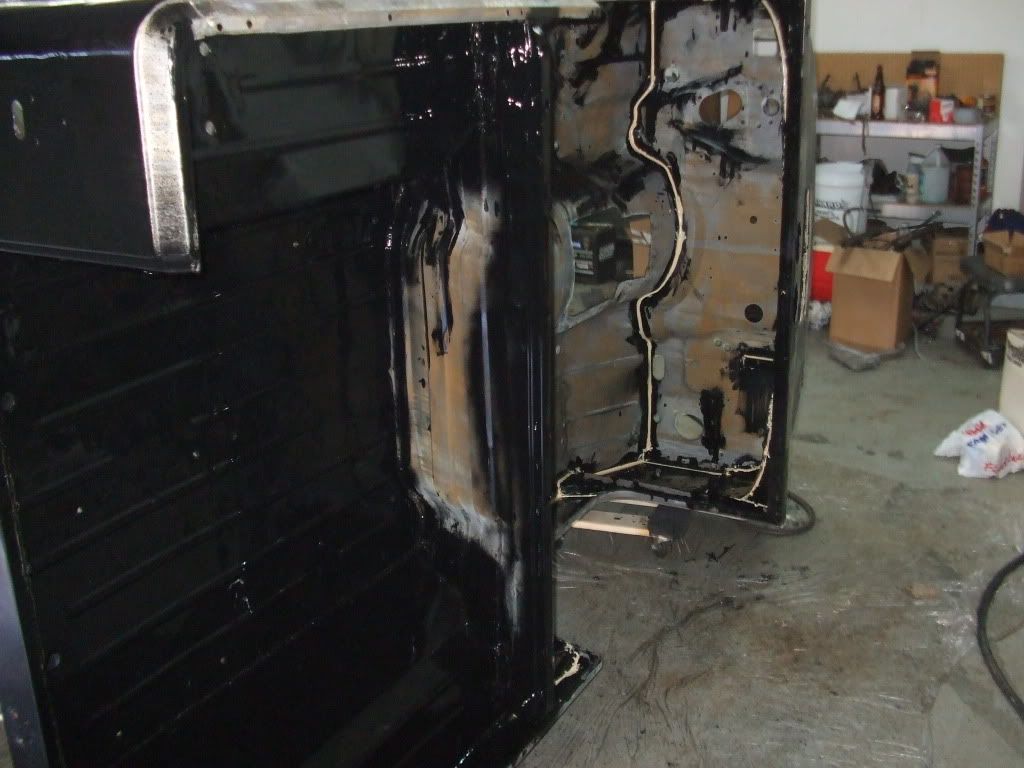 Here is the bottom after two full coats of POR-15.
As soon as it was dry enough, I started to tape off everything for the application of the UPOL Raptor.
Following the directions I got from talking to the technical reps at POR, I waited until the POR was dry to the touch but still had some finger drag and applied the first coat of the UPOL Raptor.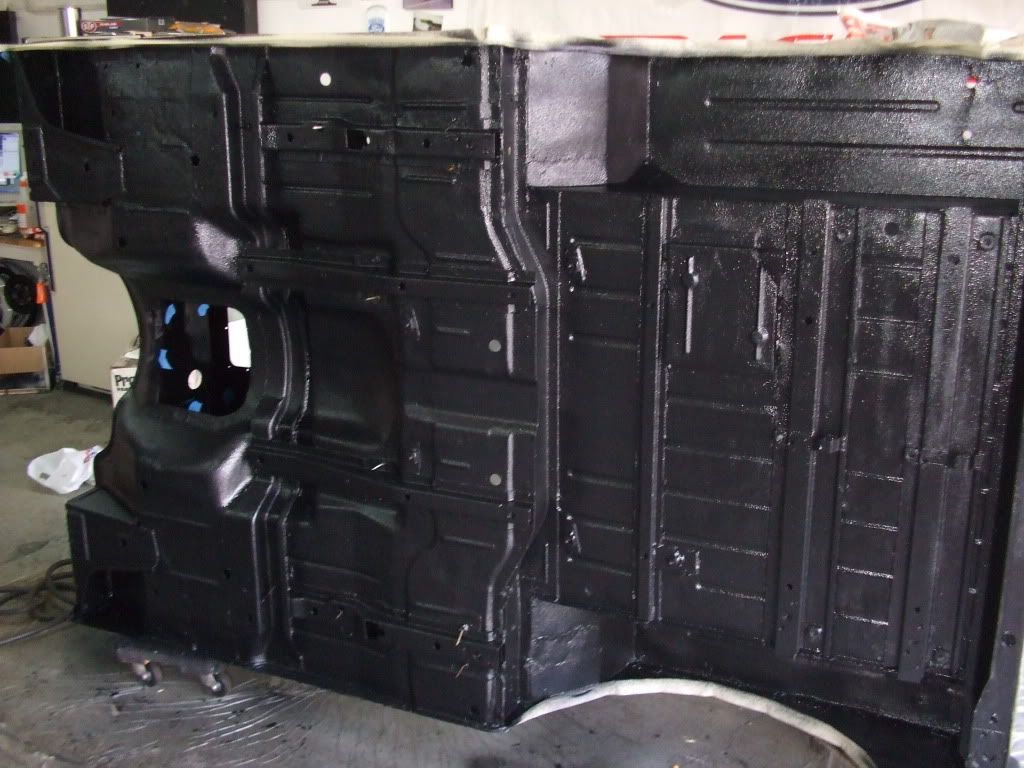 Here is a close up of the texture. The flash makes it look gray but it is obviously black.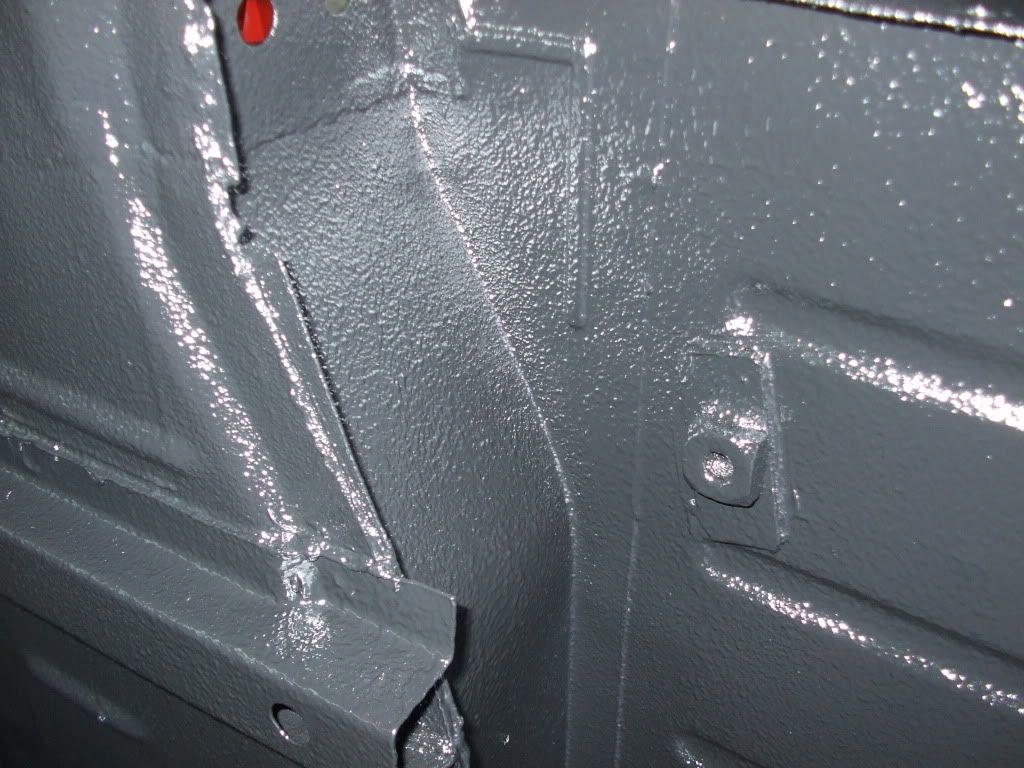 Good picture of the first coat on the inside of the tub.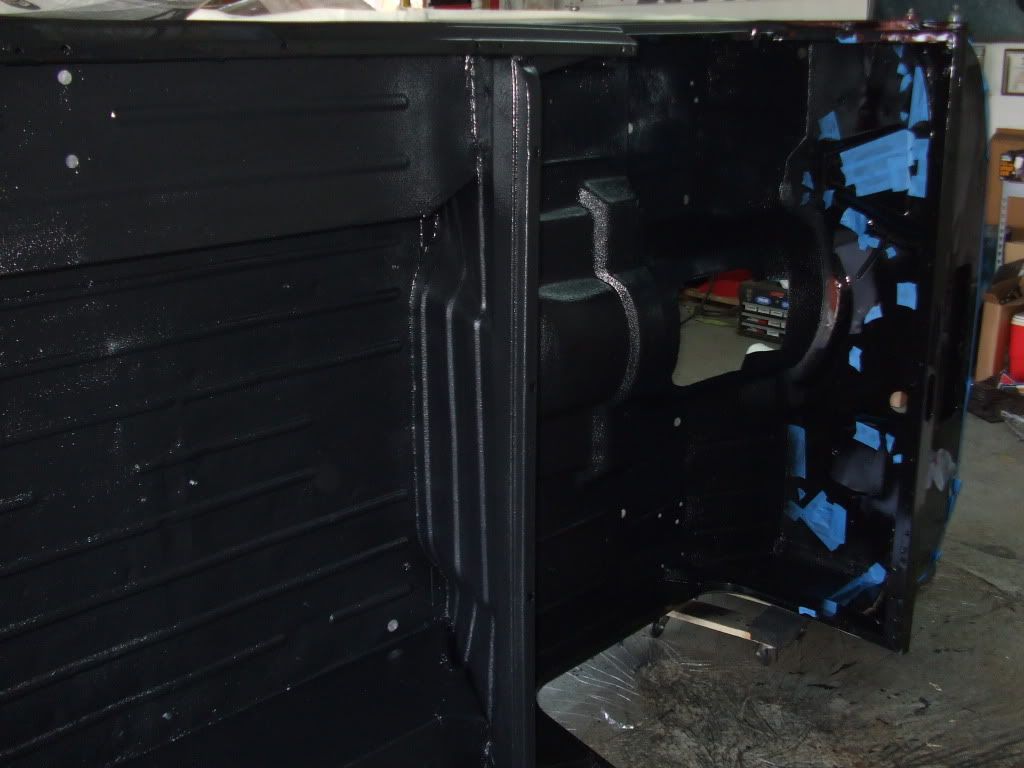 Here it is after two full coats and rolled out of the garage for a little better picture. This was taken a week after it was applied.
I used a total of eight bottles of Raptor to fully cover the inside and bottom of the tub with two solid coats. I didn't paint the sides because I couldn't get to all of them at the same time and I also need to apply a dustcoat of primer to the POR soon after it is applied for proper adhesion. So I intend to paint the sides of the tub at the same time I paint the hood, grill and tailgate. The windshield frame and new fenders still need some welding work so they will likely get painted next spring at the same time I paint my rear bumper from Besrk, which I haven't ordered yet. I just wanted to get this tub covered before winter and give me the chance to get some filler work done weather permitting.