The tape did help a bit with clean up. When I went to fold the windshield back into place, the seal was so thick it was nearly impossible to get it all the way back. I compared it to the stock seal and decided that I needed to trim parts of the seal to release some of the tension. So I removed a little material from both ends and the center section.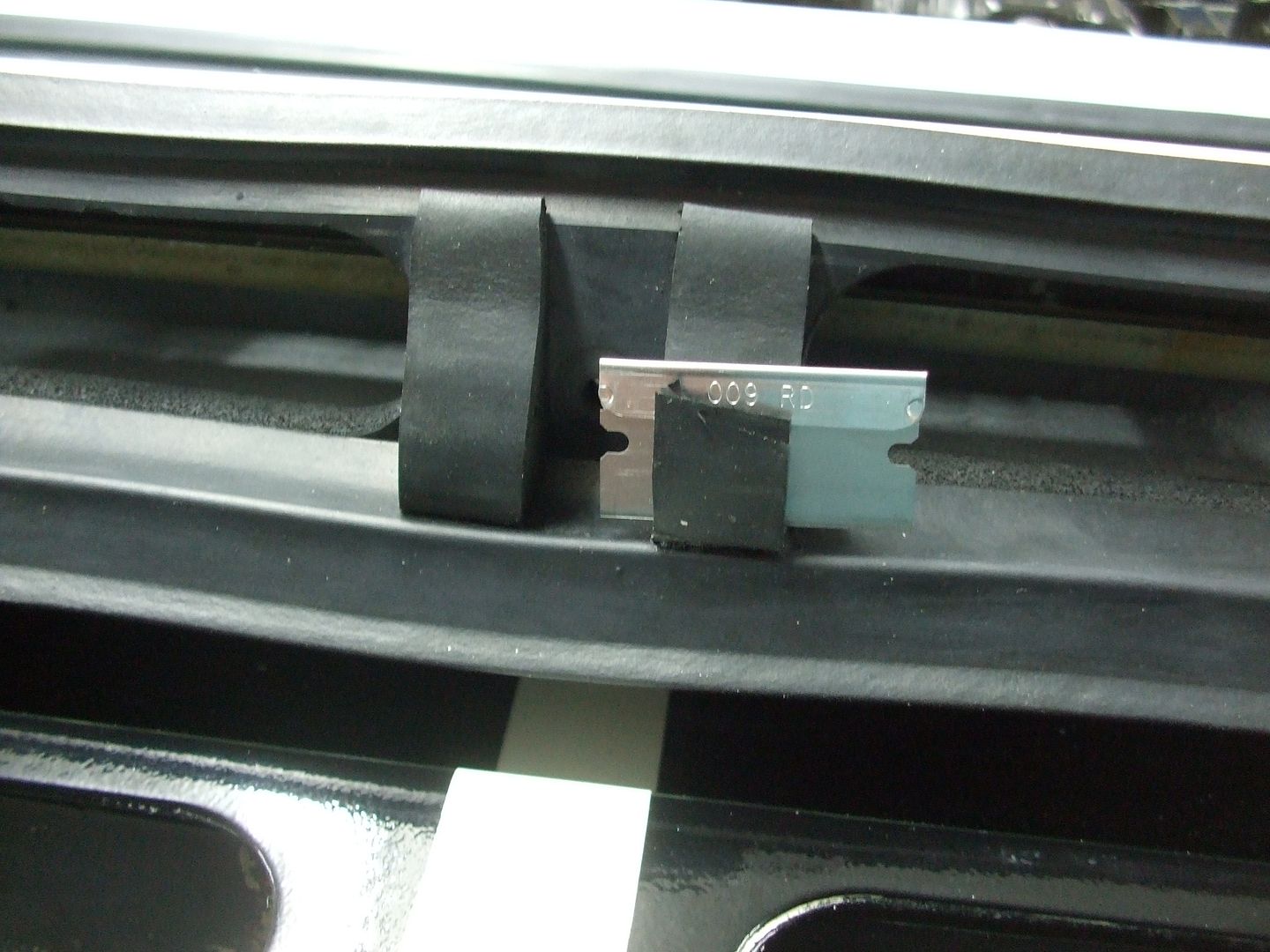 As you pull the windshield into place you can see how it tries to roll the front lip of the seal.
You can see it caught on the back side so just push it into place with your fingers.
The entire seal edge is now where it needs to be.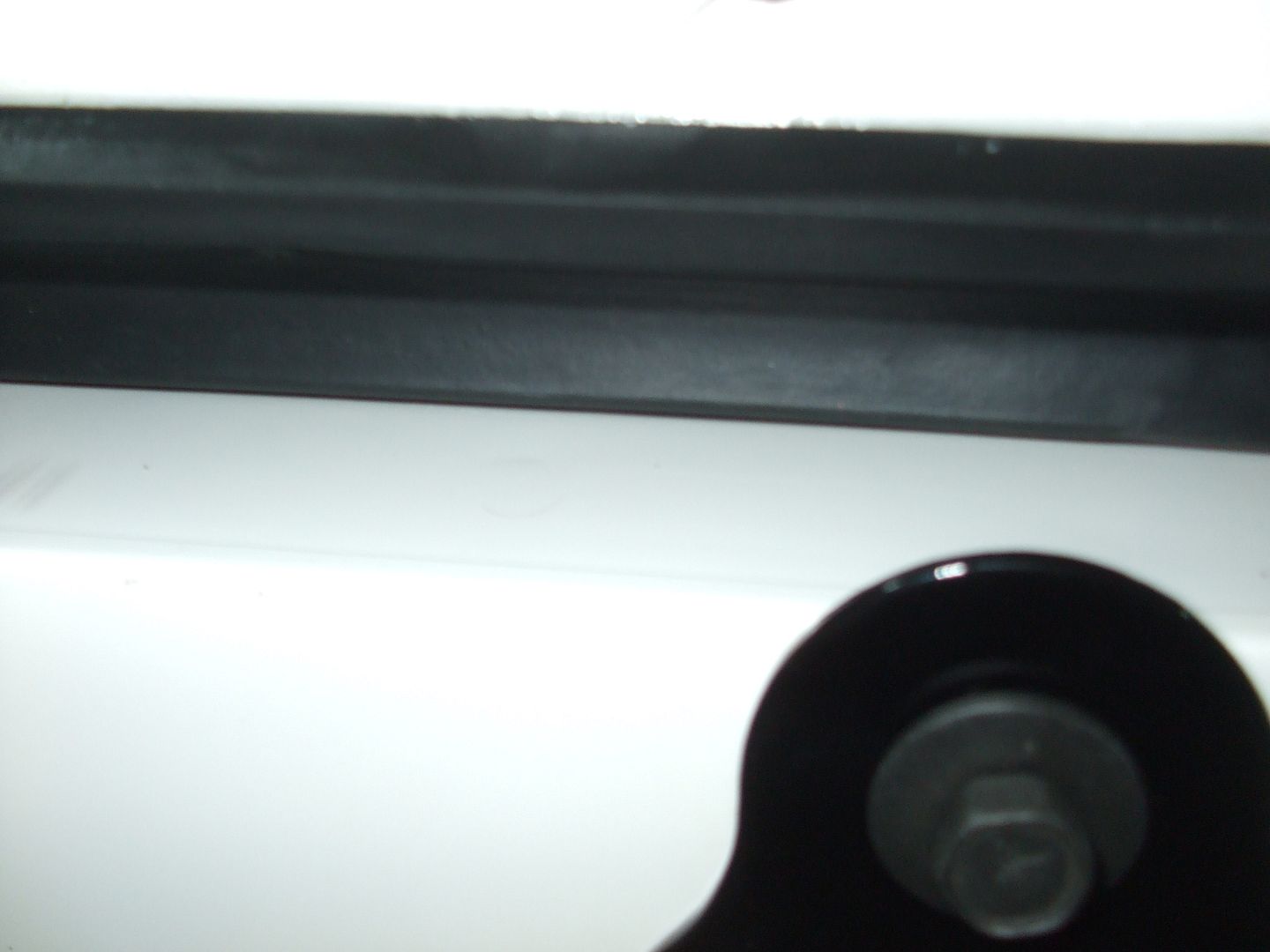 Go back to the front and push on the seal to make sure it is tight against the frame.
I added the tape to the front for easier cleanup.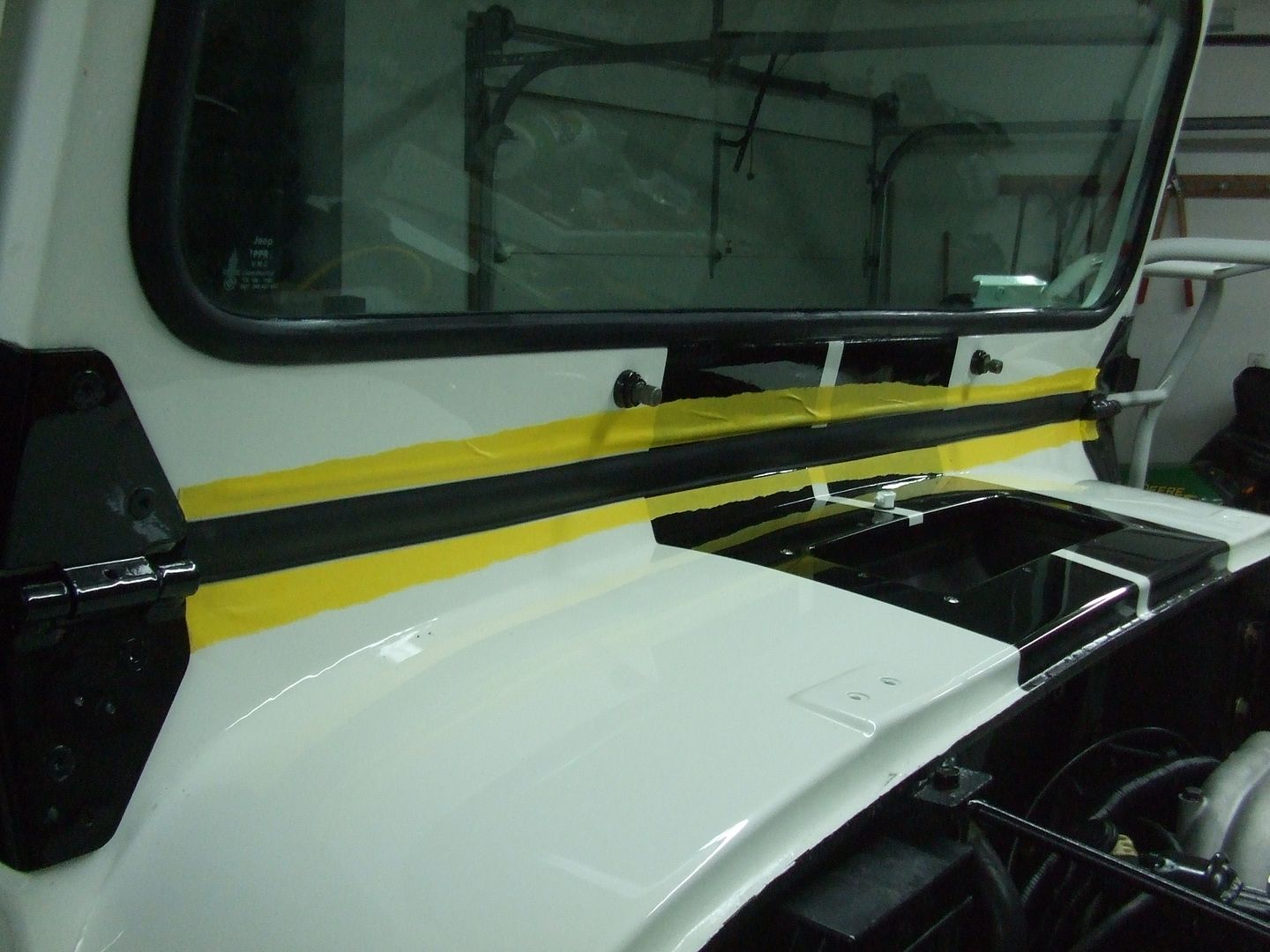 Once the seal was in place I added a bead of silicone along the inner lower sealing edge.
At this point I ran into a problem. When the seal was dry, I could fold the windshield back and the seal would compress and stay in place. Once I added the wet silicone and tried to pull the windshield back, the now slippery rubber seal would try to push out the front because it is under so much tension. So I had to leave the windshield in a half folded back position so the siliconed seal would stay under tension in the correct location and wait for it to cure. At this point I also took the top outer lip of the seal and folded it back enough to get the nozzle tip in there and laid a nice bead of silicone along the entire edge of the seal lip. I smoothed that out and pulled off the tape for that edge. I was waiting a few more minutes before removing the tape from the bottom edge.