Windshield Hinges
---
Quote:
I'd go with no-seize on the windshield hinge bolt threads and clear auto caulking, too.
This is what I ended up doing.
Quote:
Seems like the factory sprayed a bunch of seam sealer on the inside to seal the holes. (same with the hinge bolts)
You're right about them using sealer from the factory, they weren't shy either.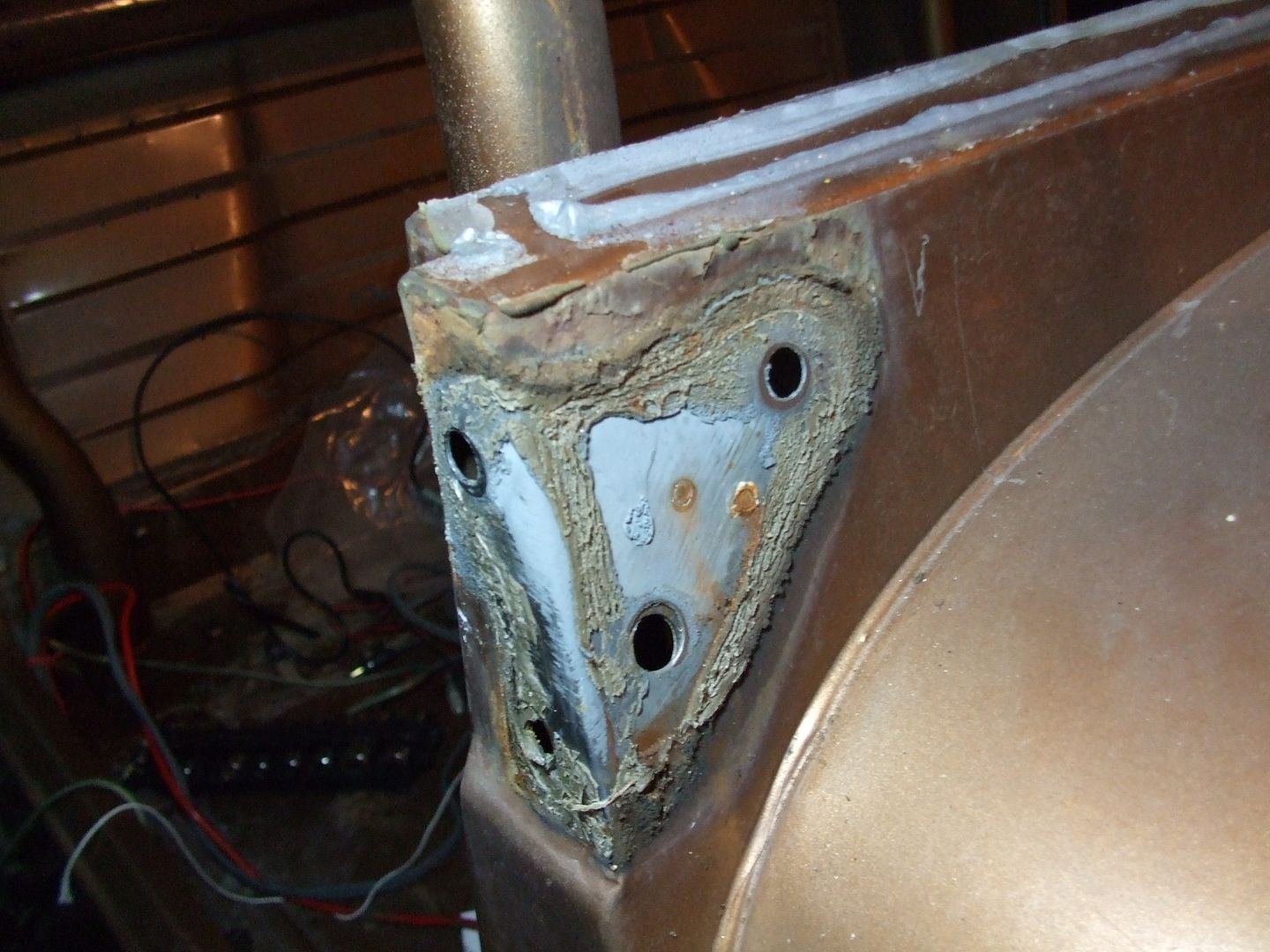 I made a trip to ACE and picked up some different o-rings and sealers.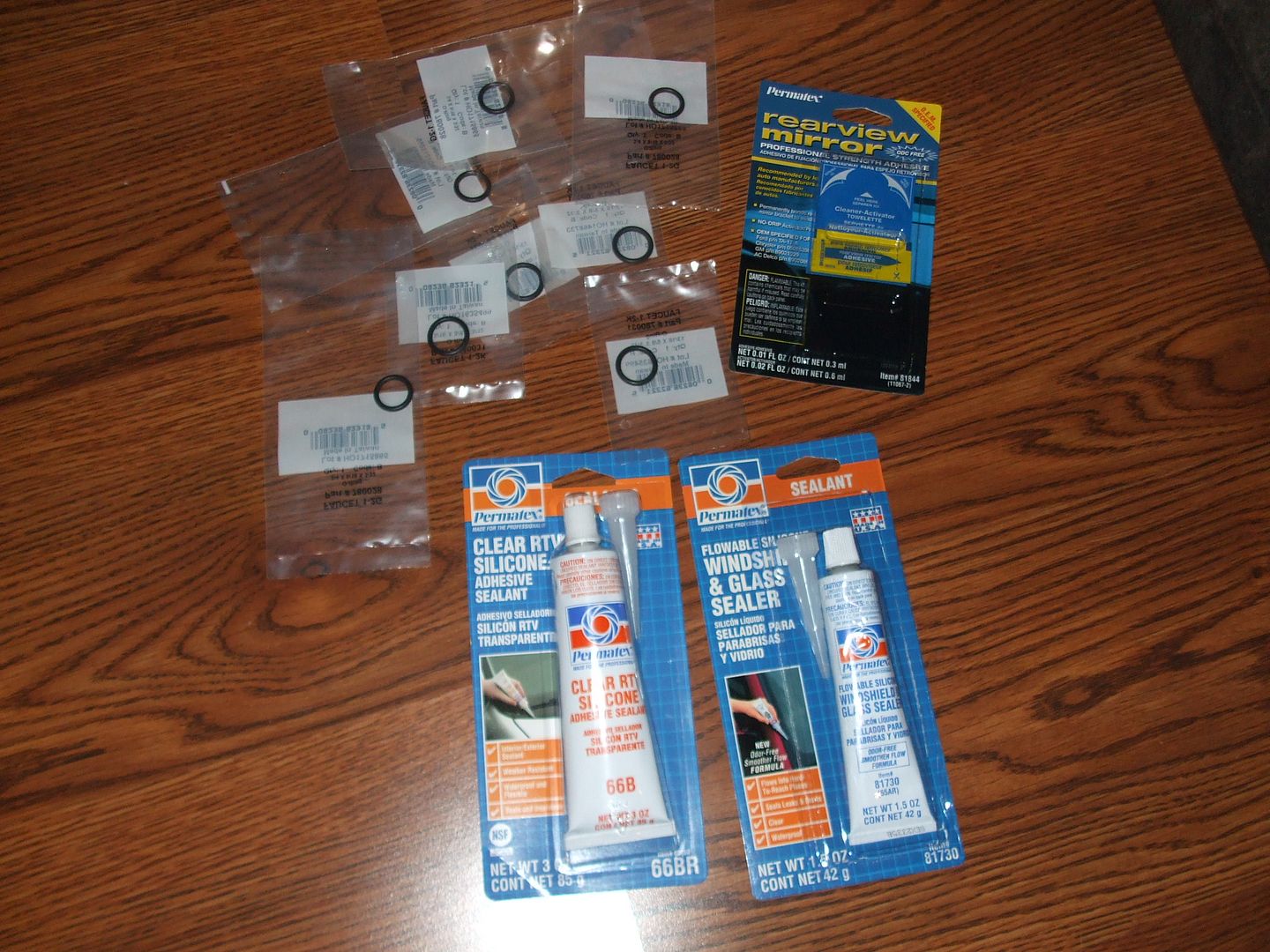 The o-rings looked like they might have worked but when not compressed they raise the hinge off the frame enough to where the bolt holes don't line up with the threads. On a flat piece it would be fine but with the 90* bend it is just too far off. I didn't want to go using a bolt stuffed in there at an angle and start turning and prying to see if I could get it to thread straight and suck down the o-rings, so I went to plan B with the sealer which actually recommends it gets applied to painted surfaces. Here you can see everything I used. Rubbing alcohol to clean the hinge and frame, anti-seize for the bolt threads and the clear sealant for the hinge.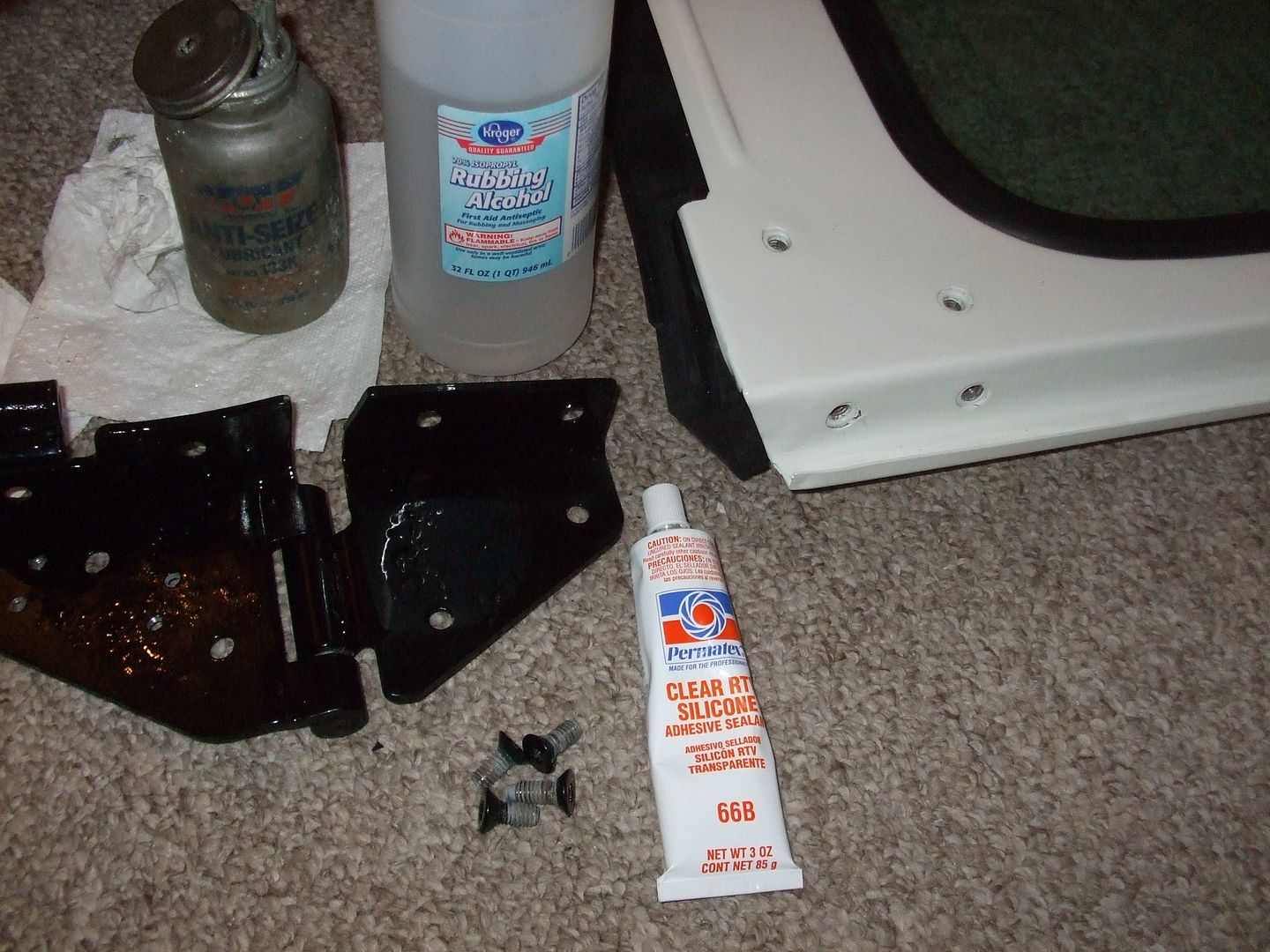 Apply some sealer to the hinge making sure to surround the bolt holes.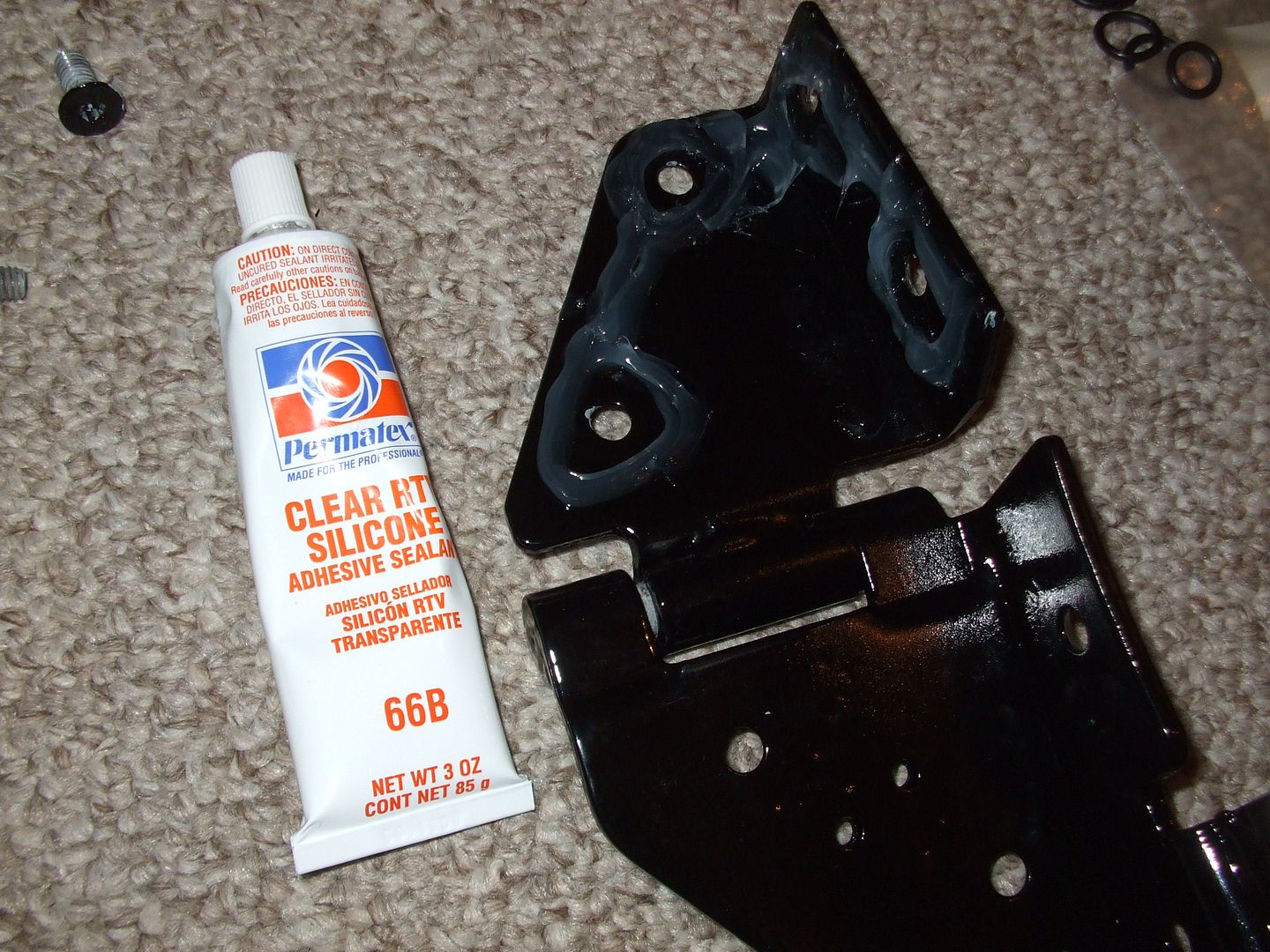 Stick it in place and bolt it down with some anti-seize on the bolt threads.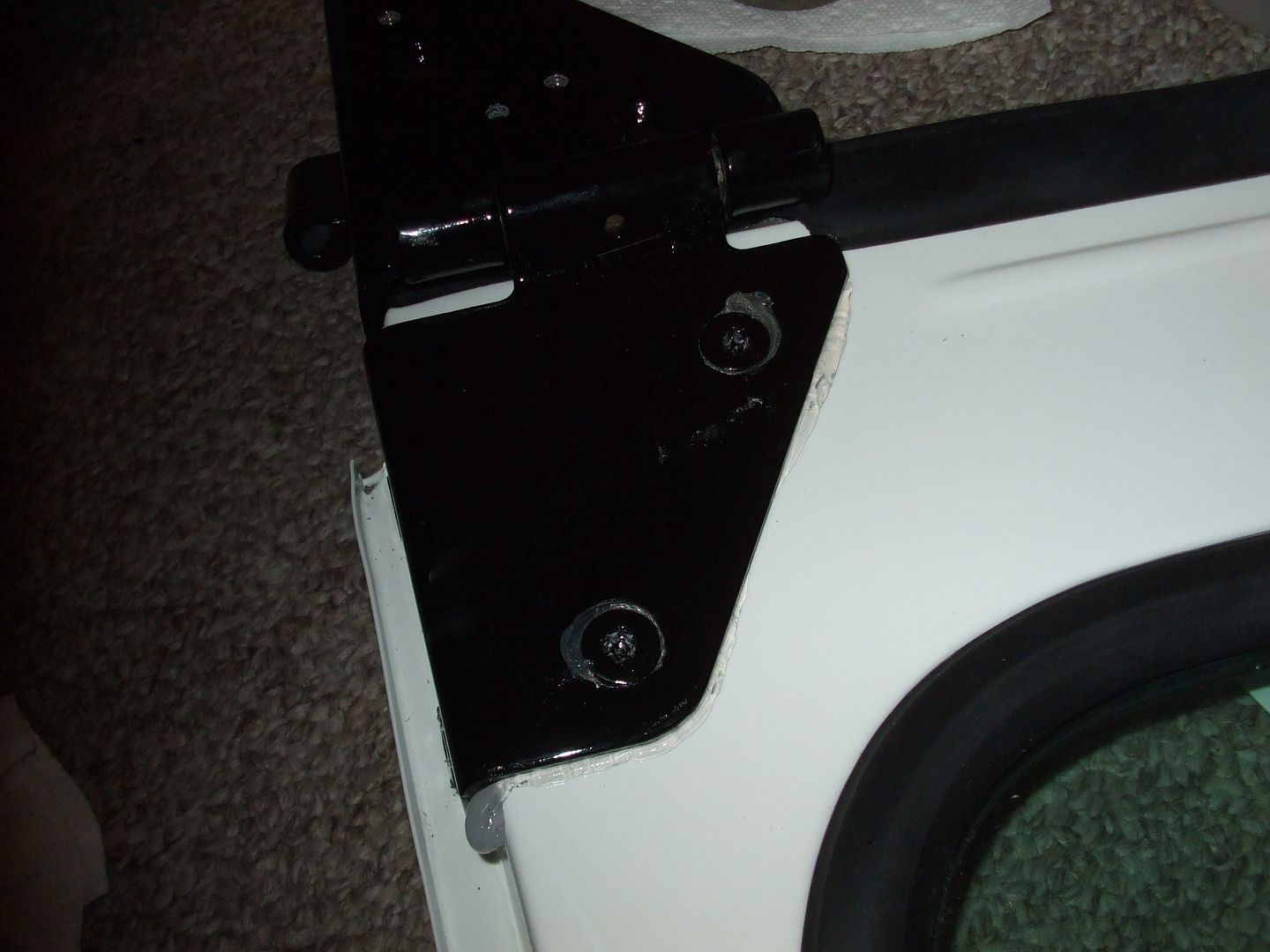 A picture of the other side. You can see the silicone coming out around the bolt head so there should be no issues with water getting in that way.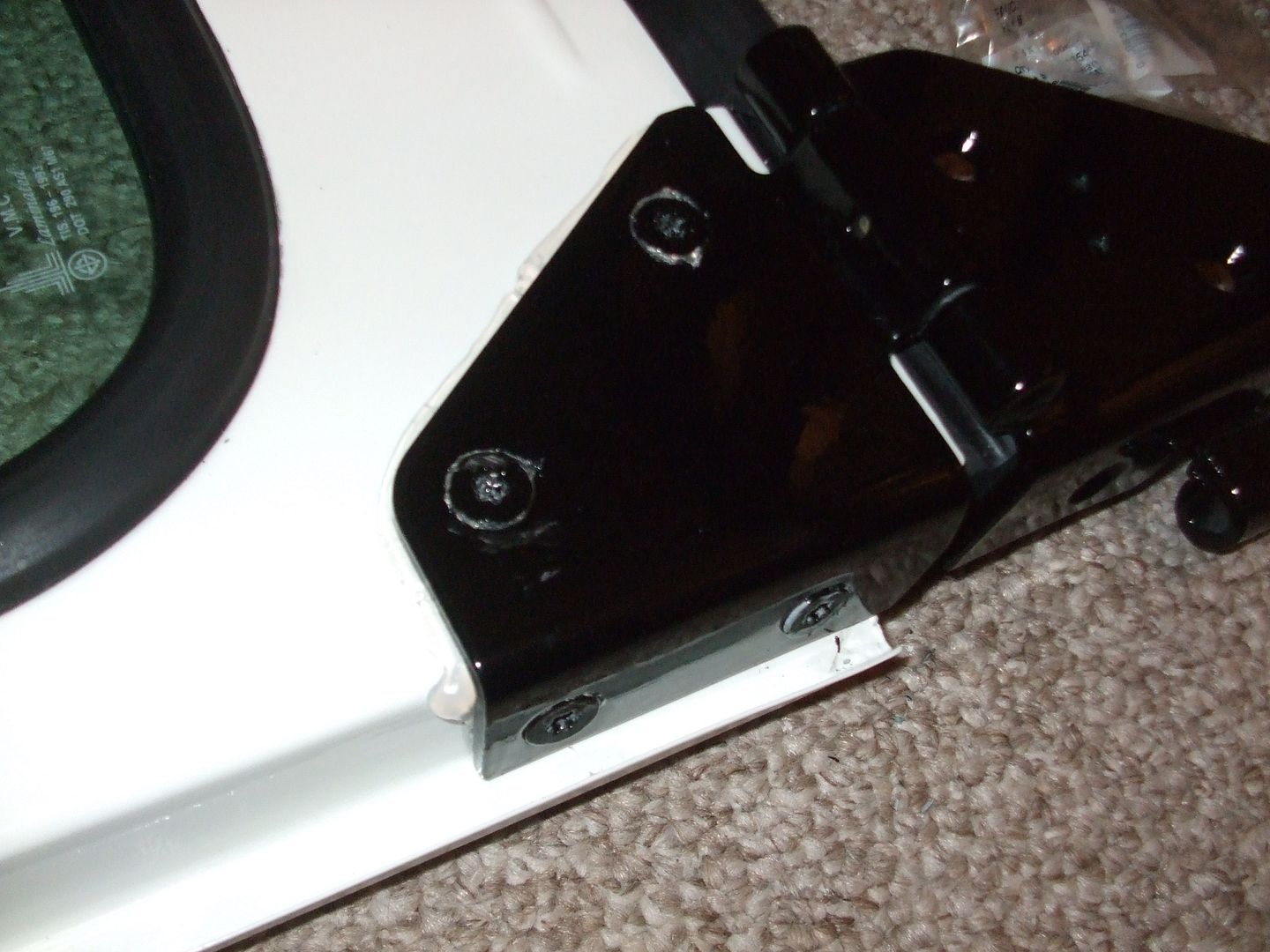 I smoothed out the excess with my finger then followed up with a damp paper towel.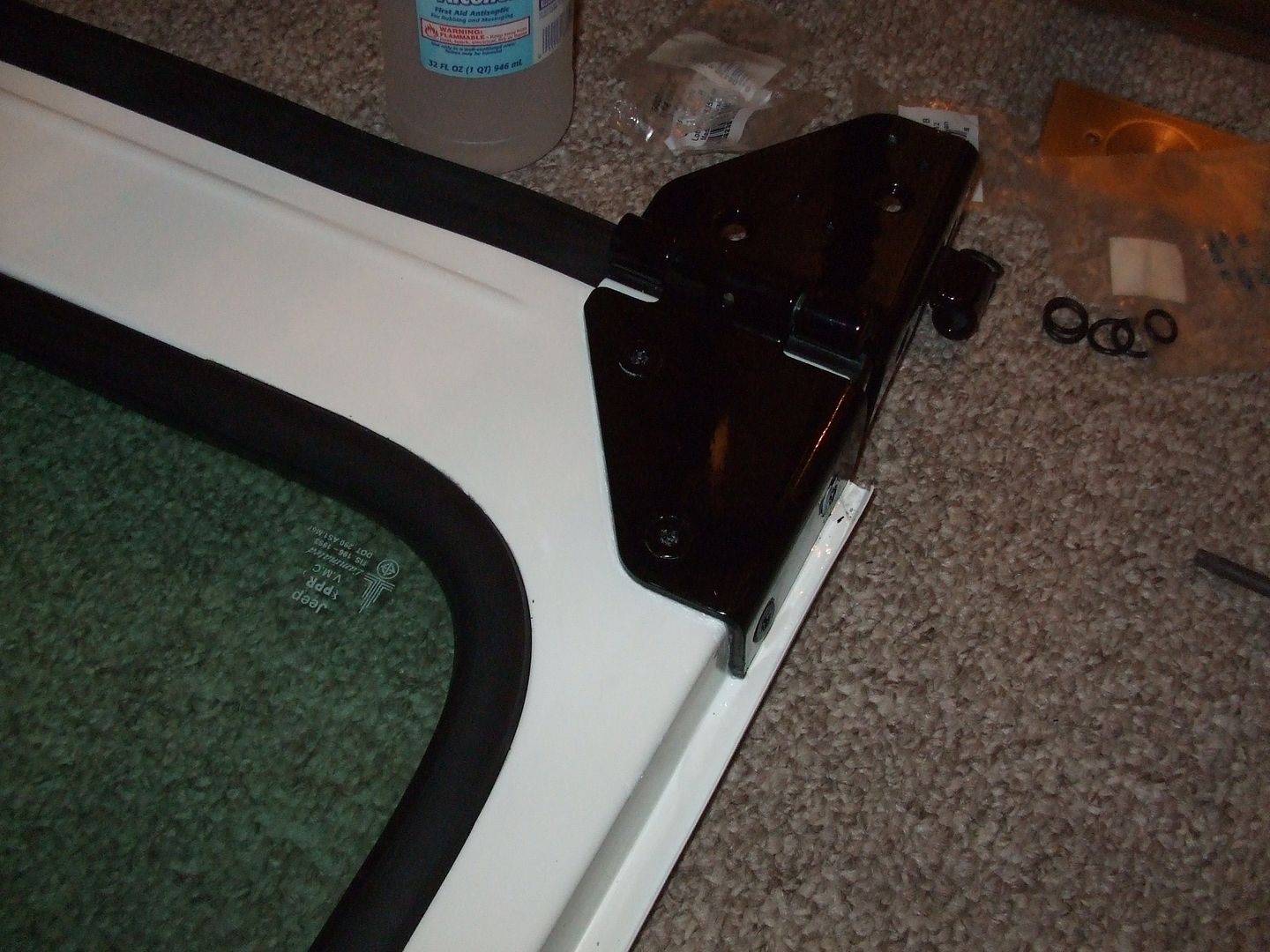 I am going to wait to seal the cowl seal until I get it mounted on the CJ. I guess I am going to just go ahead and seal around the actual windshield seal since I already have the sealant. I guess I'll do that now so it can cure while I'm working on other things.
---
Mike
My build thread
1979 CJ7, FI 5.0L Ford, NP435, D300, Full floated D44 Detroit, D30 Detroit EZ Locker.