Yes Jim, everything is soldered using 96% silver bearing solder. Just about every electrical component will somehow be connected to the body, frame and battery on my Jeep. I bought two little .25oz strands of solder from Radio Shack for around $4 a piece. After burning through most of those those I found an 8 oz roll at home Depot for ~$10. I wish I would have found that larger roll first. I was going to show people how I solder to pass along a couple tips that might help somebody out. Since you brought it up, I guess now is the time.
I started with the standard butt connectors that come with no insulation. Notice the one in the cutter area.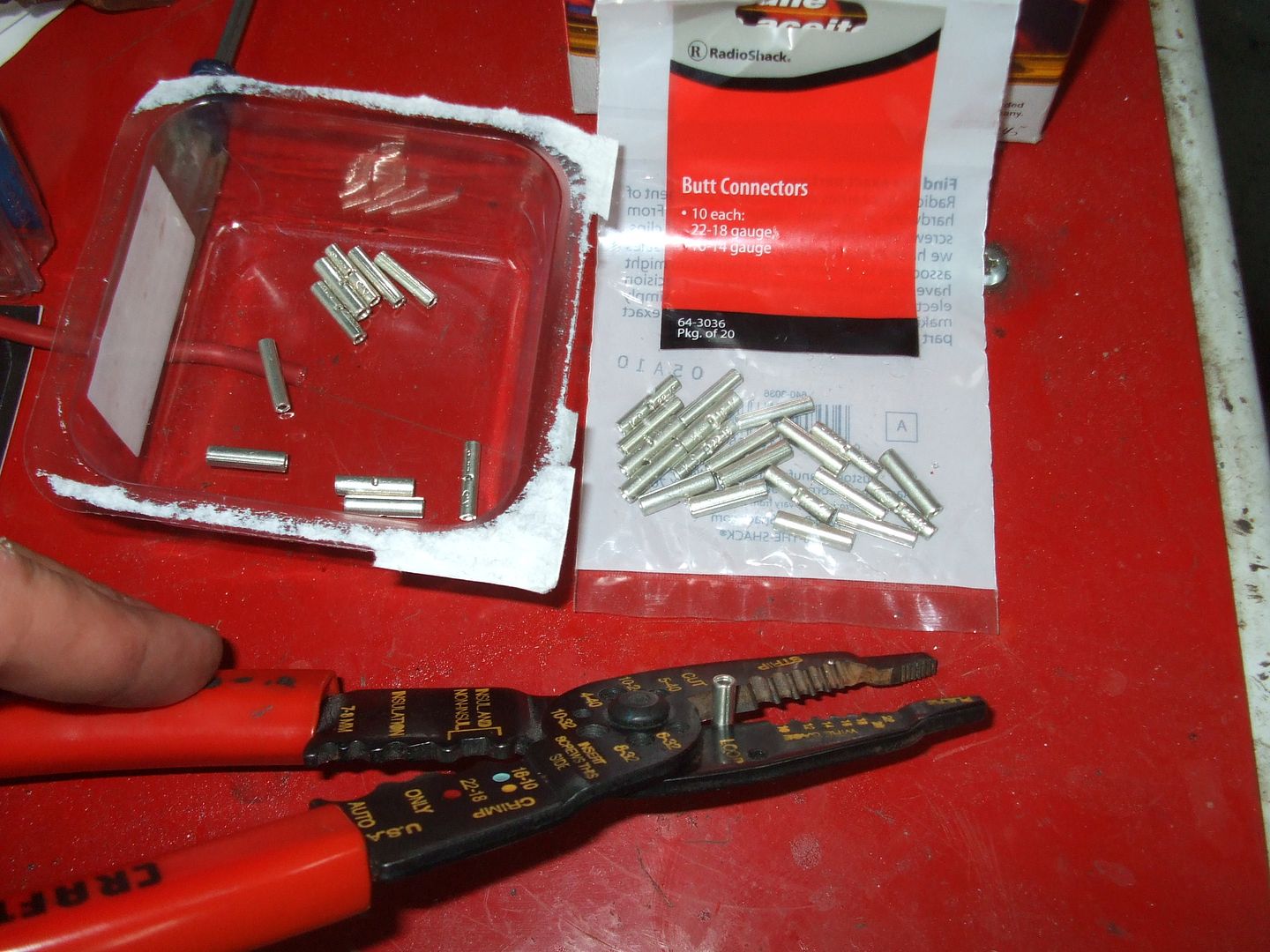 I cut them in half to make them smaller which happens to double my number of connectors. If you have sharp cutters it will not crimp the connector but it will leave a little material that needs to be cleaned up.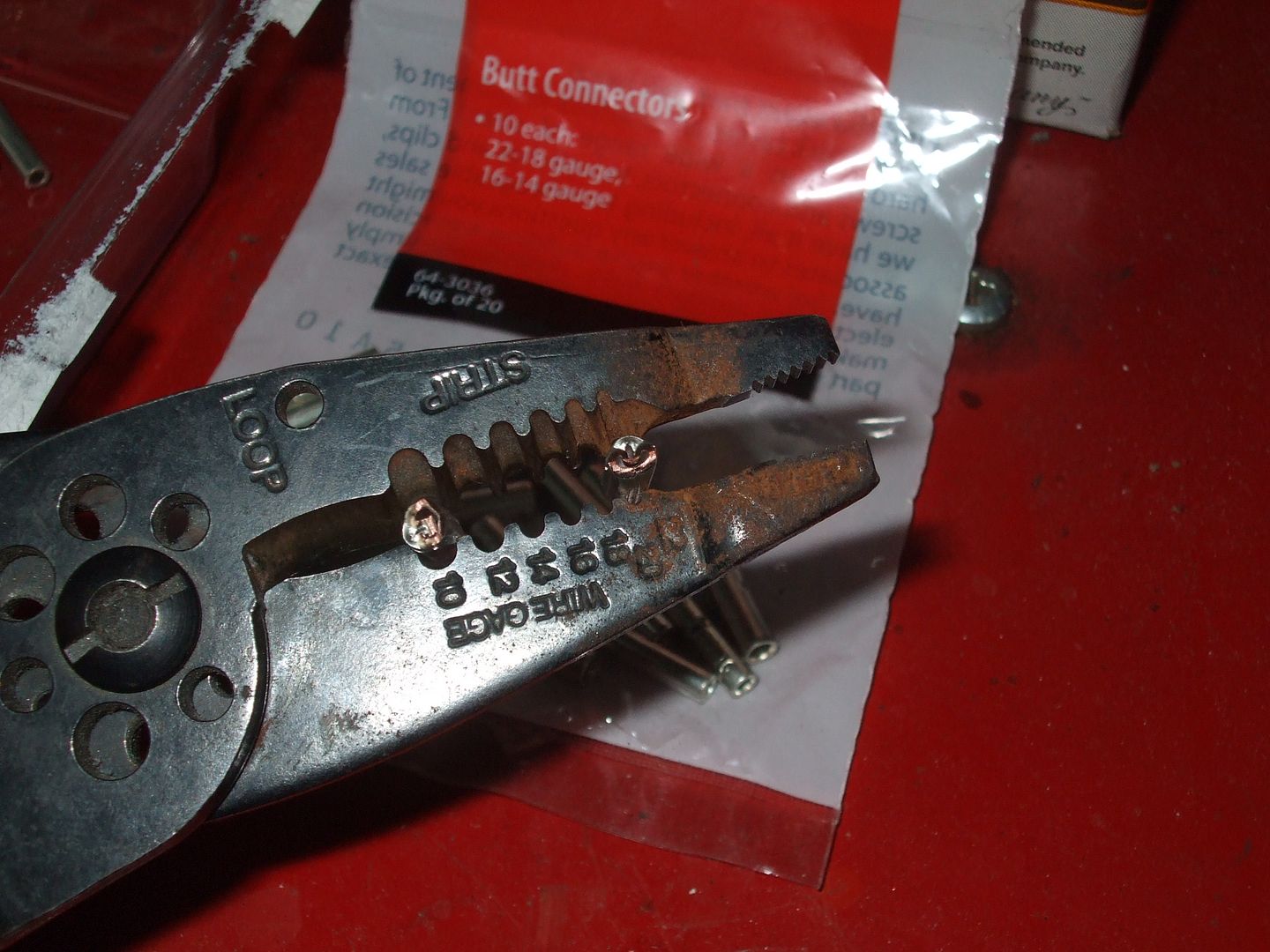 The metal is so soft it takes about a second to be reamed out with a small drill bit.
I wish I could have just bought packages of the 16-14 connectors without the smaller 22-18. The 14-16 work great for connecting two wires at a time. If you have to add a third wire for some reason it is pretty easy to spread it slightly open with a small screw driver and still get a good crimp on all three of them.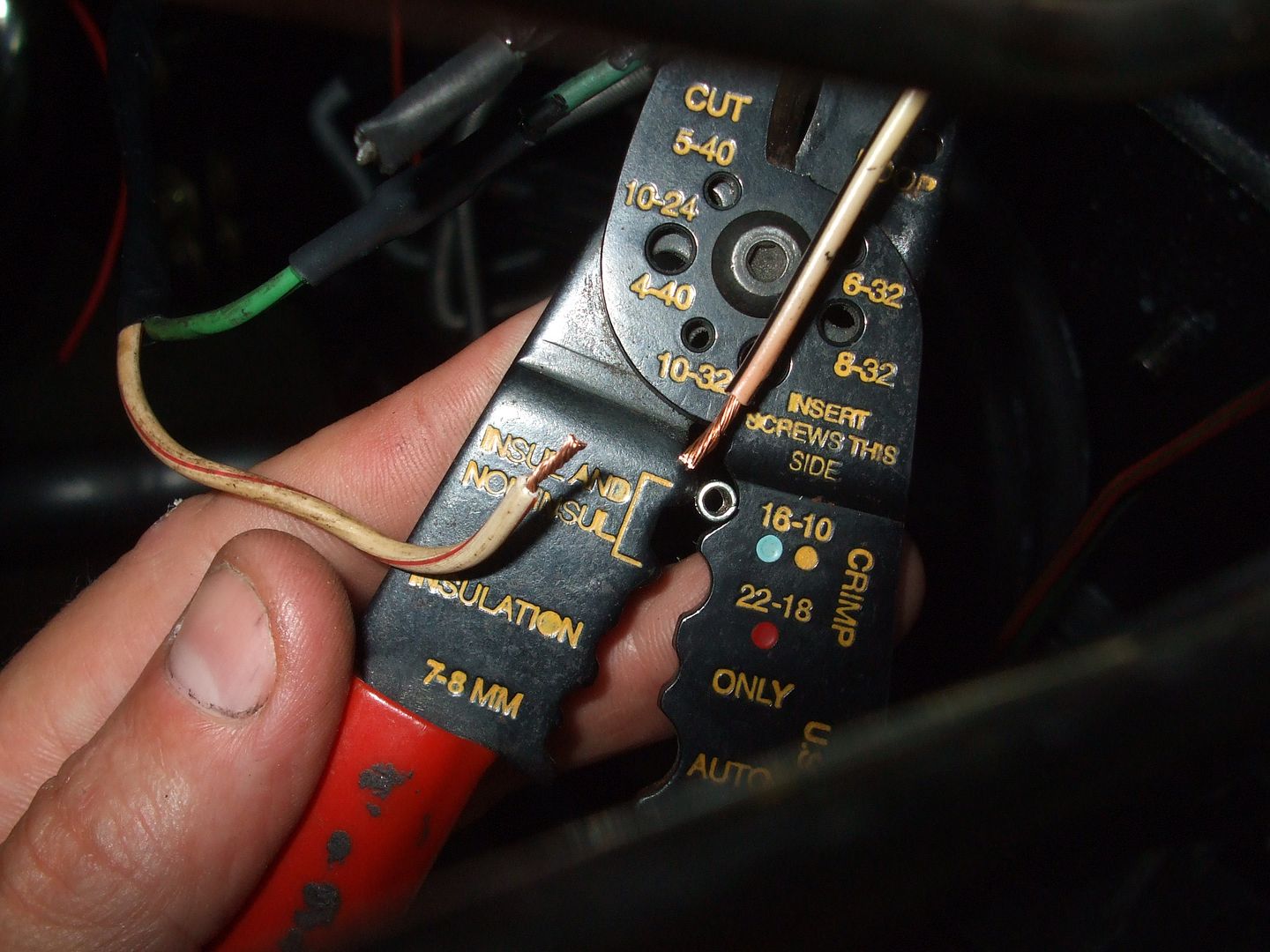 Slide in the two wires from each side and make the crimp, don't forget to slide on your heat shrink tube first.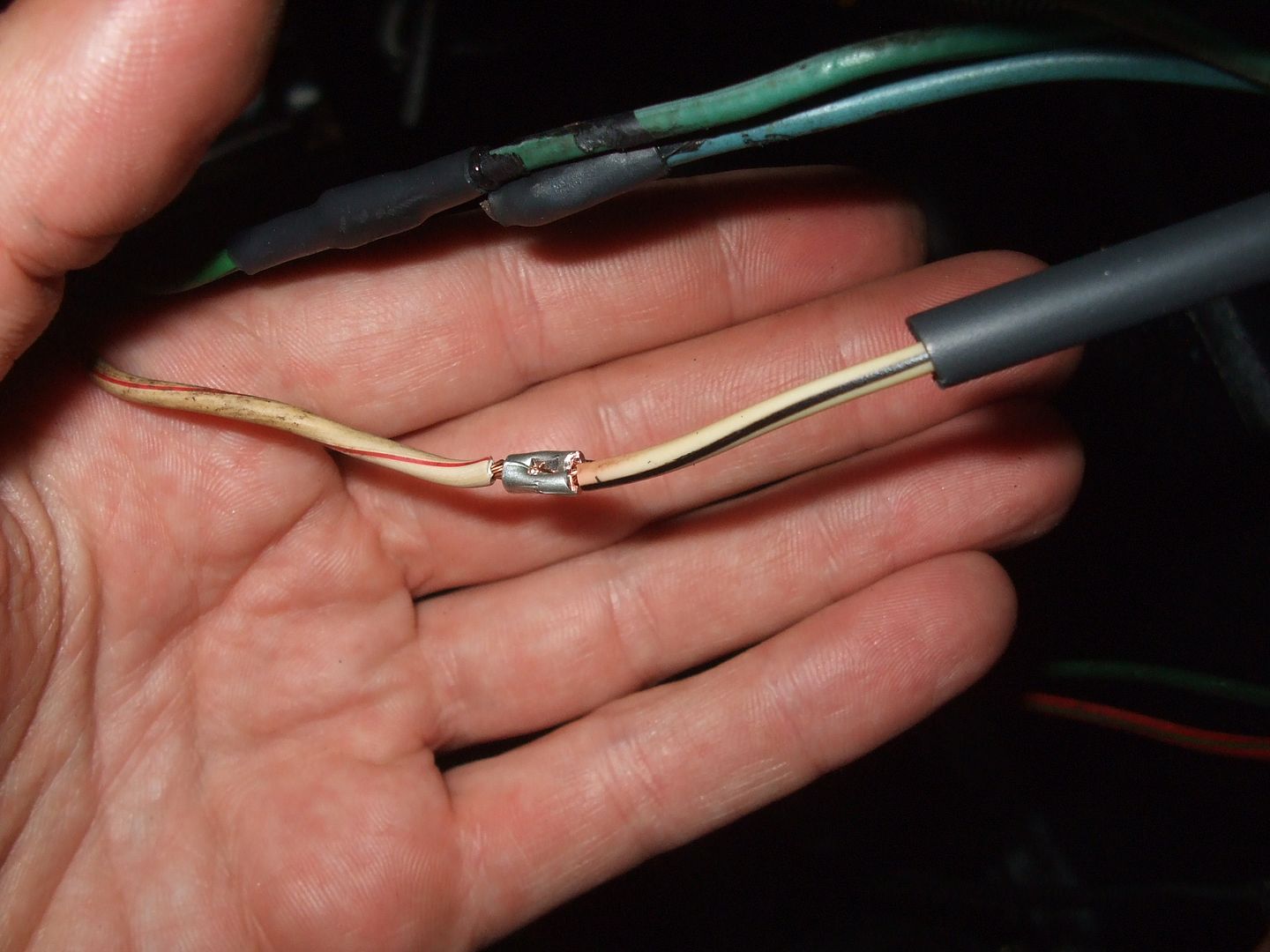 Apply heat to the butt connector but apply the solder to the wires. You'll need at least a 100 watt soldering gun to effectively rewire a Jeep. The 145w setting works wonders.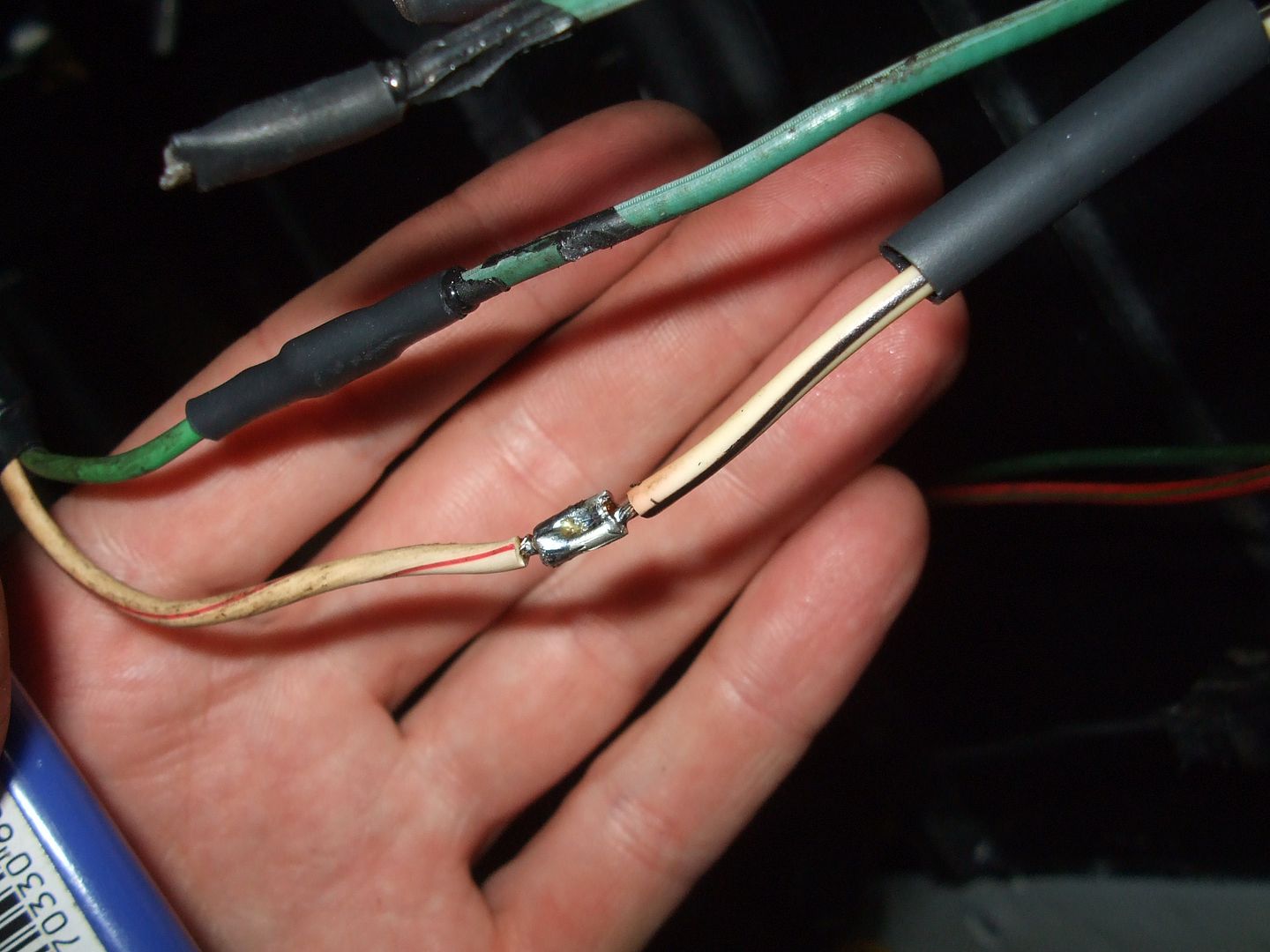 Last but not least, slide the heat shrink tubing over the connection and apply heat to shrink it down. Notice the glue coming out the ends which makes it weather proof. They tell you not to use open flame but a lighter sure seems to work fine if you know how to control the flame. Hint: It doesn't take much. Notice there are a couple wires I have terminated. I just slipped some heat shrink over the end and melted it down, waited about ten seconds and crimped the end until the glue came out. They are now sealed.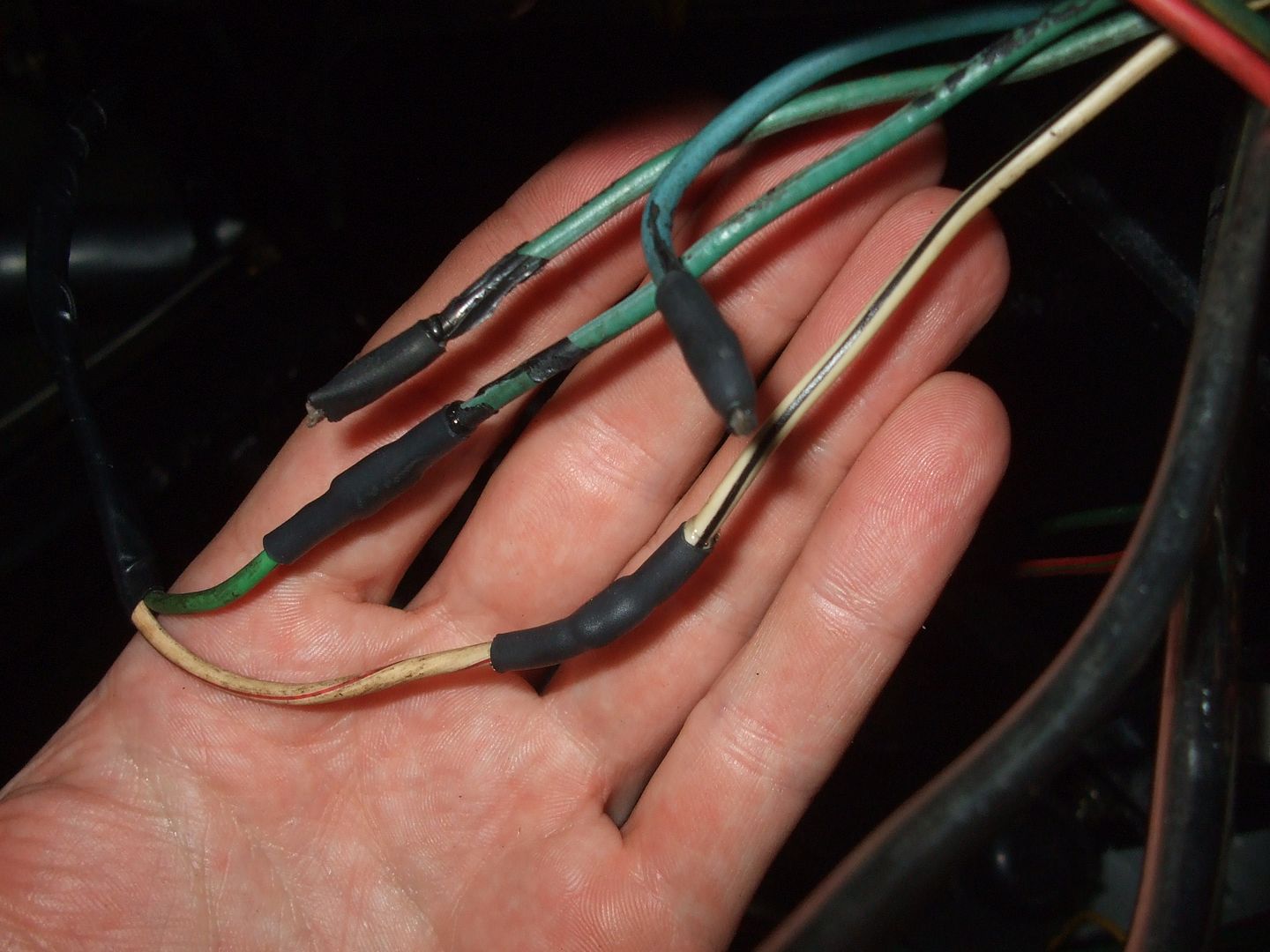 By cutting the connectors in half I end up with twice as many connectors, use less solder (which equals less time heating) and also use less heat shrink because there is less area to cover. You can see one small piece of the smallest sized heat shrink left and the rest of the three other bags. The heat shrink was $6-12 per bag depending on the size. You can see how I purchased a box of the 10 gauge butt connectors. I cut the insulation off with a pair of wire cutters and either cut them in half for combining multiple small gauge wires or use them as is for the junction of two 10 gauge wires, such as the cooling fans. With all the ends, I remove the plastic insulation and replace it with the adhesive heat shrink.