Torque Arm
---
After some proper motivation from John Strenk, I decided to use some of my off time to build a torque arm and move the mounts from its current center position and offset it toward the passenger side. I was originally going to use a piece of ¼" x 2" thick bar stock but was having trouble finding a piece at the local stores. They all have ¼" x 1.5" but not the 2" wide. When I got the torque arm mounts I put the two pieces of rubber together and measured that they have a 5/16" gap. I already had a piece of 3/16"x 2" and a piece of 1/8" x 2". So I clamped them together and started welding. I ended up with a 14" long piece of 5/16" x 2" bar stock.
I moved the transmission mount toward the passenger side and determined which holes in the skid plate would be used. This made the inner mount bolt hole very close to the center support brace on the adapter. I measured and marked the pieces then took it all apart. I had to drill a new hole in the trans adapter for the inner mount bolt.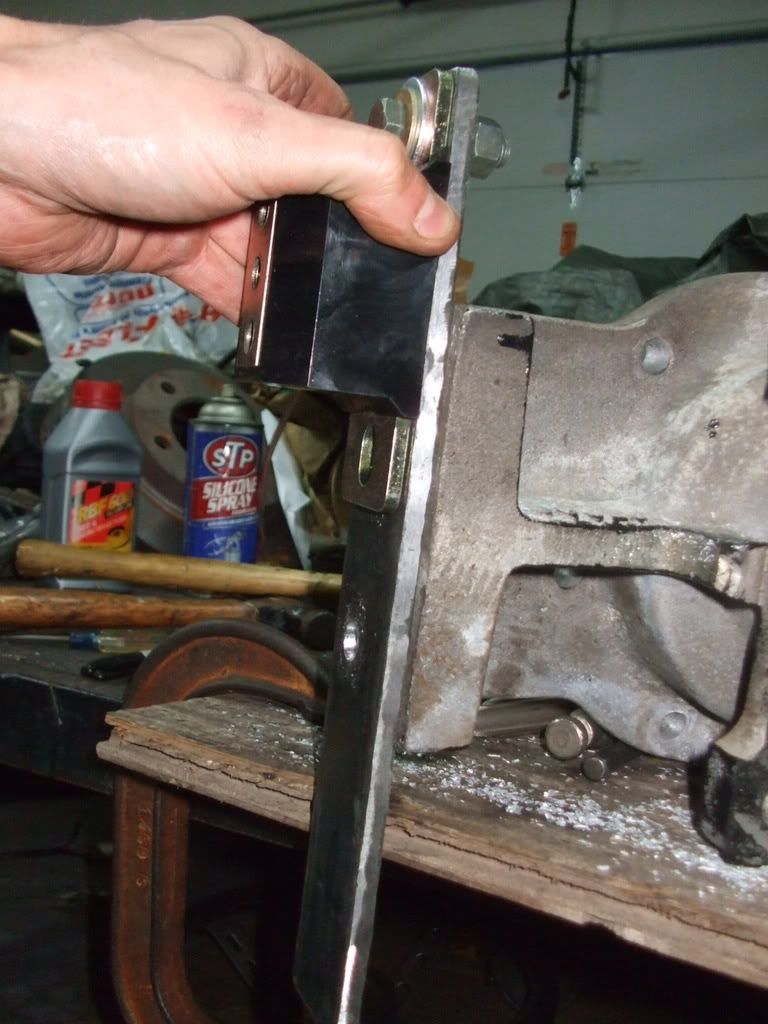 Then I used the existing hole on the opposite side of the adapter and drilled a hole in the torque arm to match. This made sure the rubber mount had 2 bolts to the arm and the arm had 2 bolts through the adapter.
I bolted the entire thing back to the trans and skid plate to determine the correct point to drill the hole for the torque arm bushings.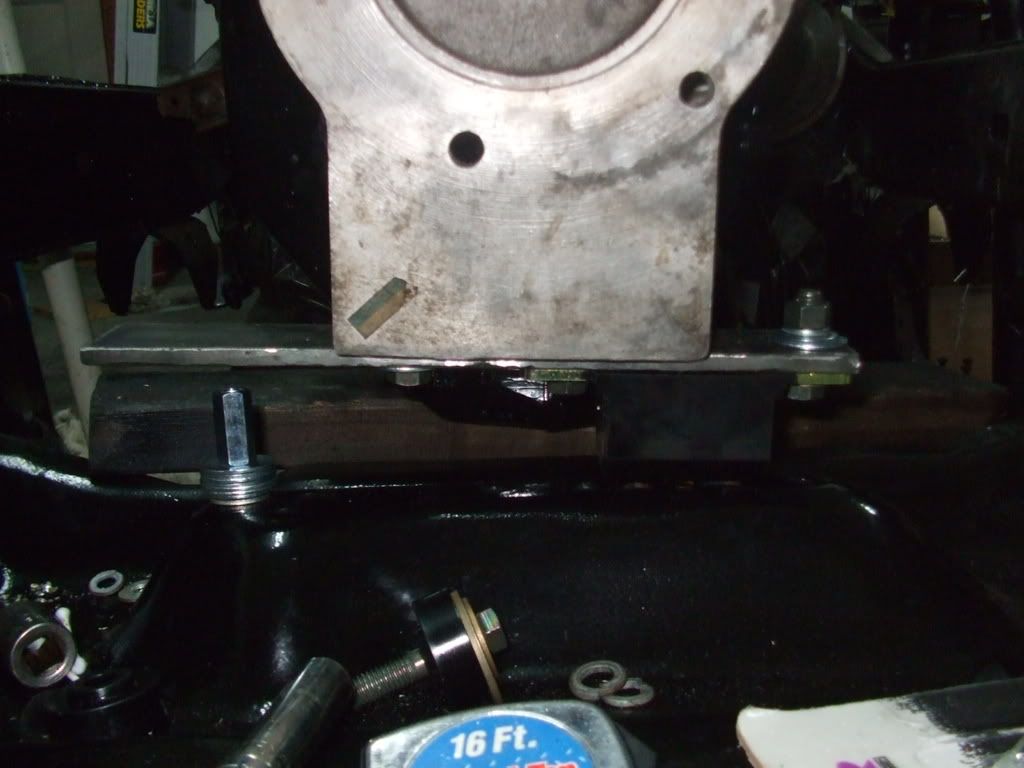 So I measured and marked the correct location and took it back apart. I had to buy a $40 stepped drill bit to drill the 7/8" hole for the torque arm. I used a friend's drill press to make this a bit cleaner. Thanks Aaron. At this point I also cut about 2" off the end to make it the correct length.
This is the measurement that showed the arm should be 5/16" thick.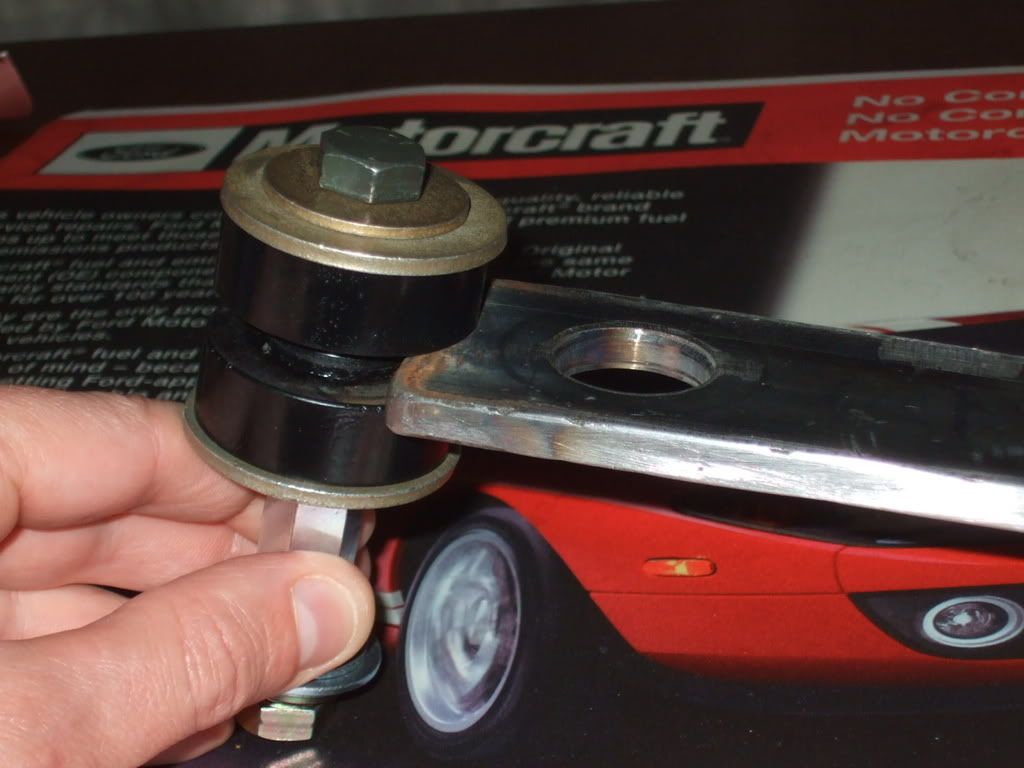 Of course I had to bolt it all back together again just to make sure everything lined up and bolted together.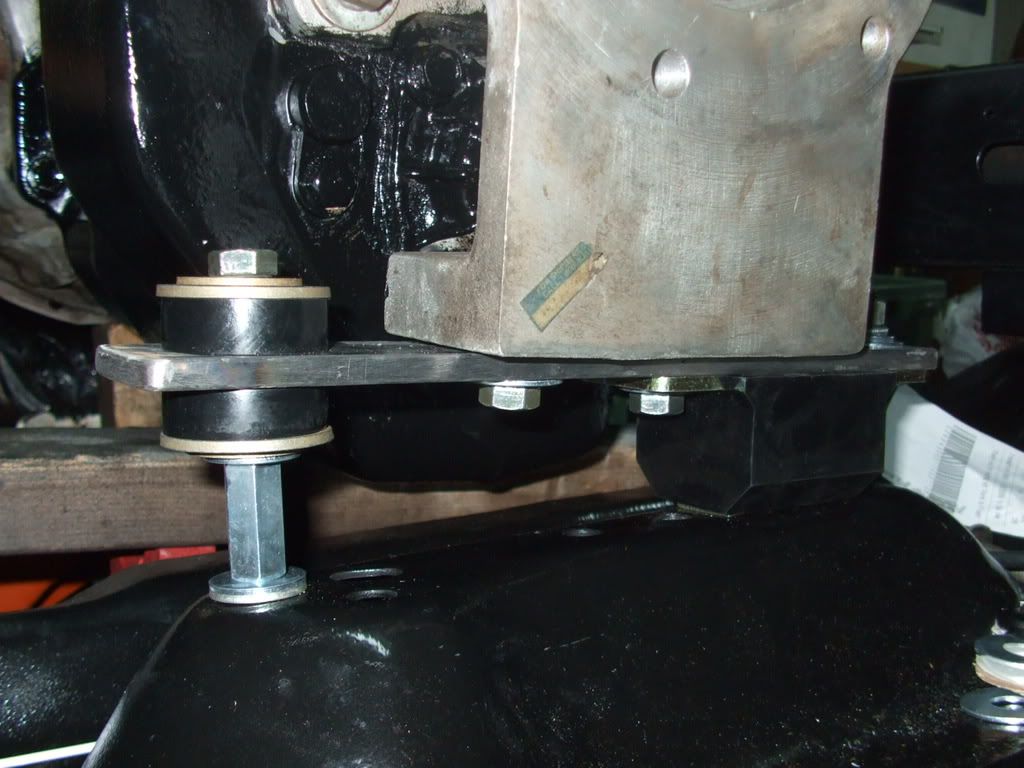 So I took it all apart, primed and painted the torque arm, then put it all back together again.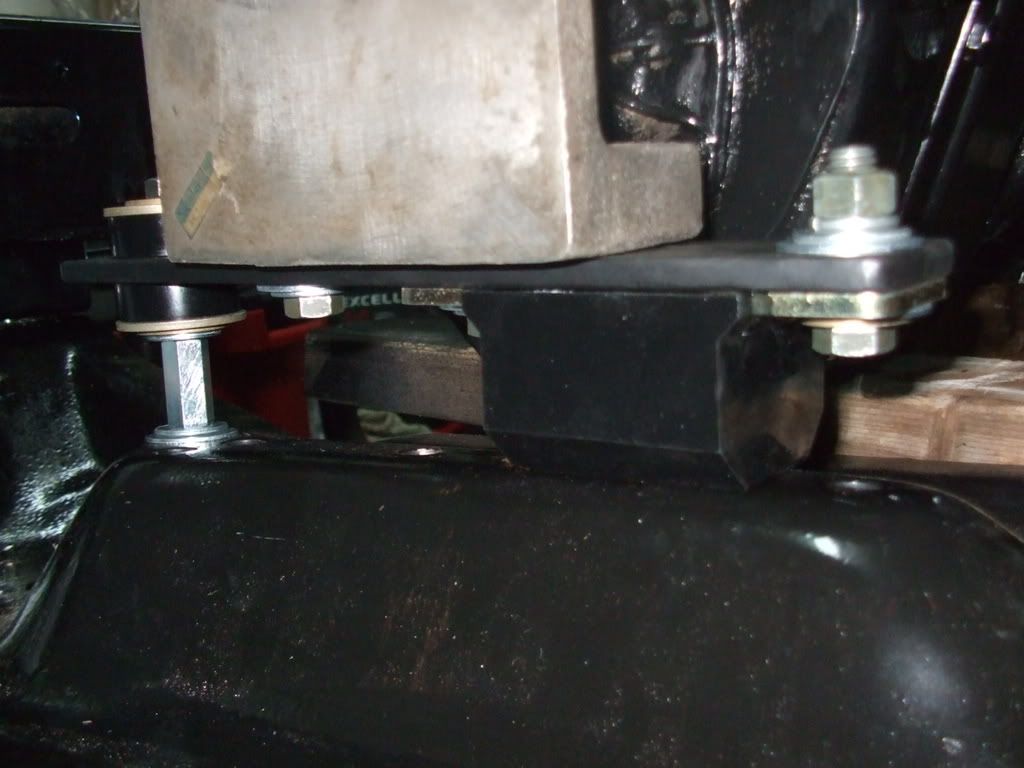 Another angle
I am glad I took the time to do this and I'm very happy with the way it turned out. I think I put that thing together and pulled it apart about 5 times. It was a bit of work but well worth the effort.
---
Mike
My build thread
1979 CJ7, FI 5.0L Ford, NP435, D300, Full floated D44 Detroit, D30 Detroit EZ Locker.