I am trying to finish up all the last little tid-bits on the chassis so I can put the tub back on the frame for final fitment and paint. I got the fuel pump cleaned up and painted. It went from this:
To this with a little cleaning, primer and paint: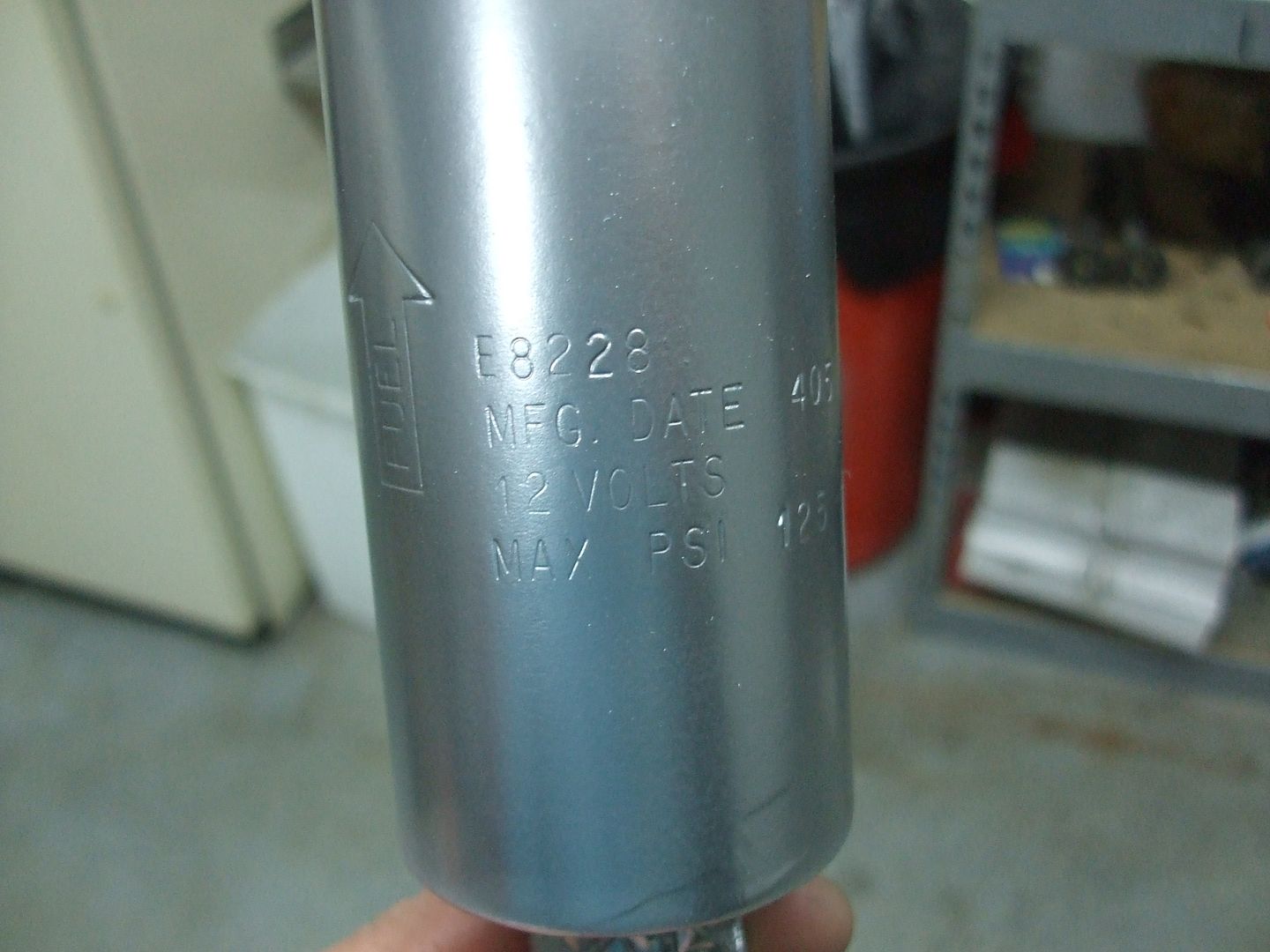 Here are the fuel pump and filter installed on the crossmember. All new FI fuel line and SS hose clamps. I put a small piece of rubber around the filter and used a few zip-ties to hold it in place, mainly to prevent rattles.
I took the new sender and extended out the lift arm for my aftermarket 20 gallon tank. Before the float arm was cut and spliced back together with small blocks with a set screw, you can still see one on there. I never had much faith in those connections so I removed the arm from the sender and welded them together. You can also see the one way check valve I installed in the pick up line to prevent fuel drain back and potential fuel pump dry run. Got it off eBay for $16 shipped. I checked the resistance readings and made some minor adjustments to the stops.
Here you can see the seam sealer I applied to the MORE frame rail reinforcement weld seams, the carriage bolts I welded in for the fuel tank and a few of the lines hooked up. I still needed to paint one of the clamps at this point and give the whole thing a wash.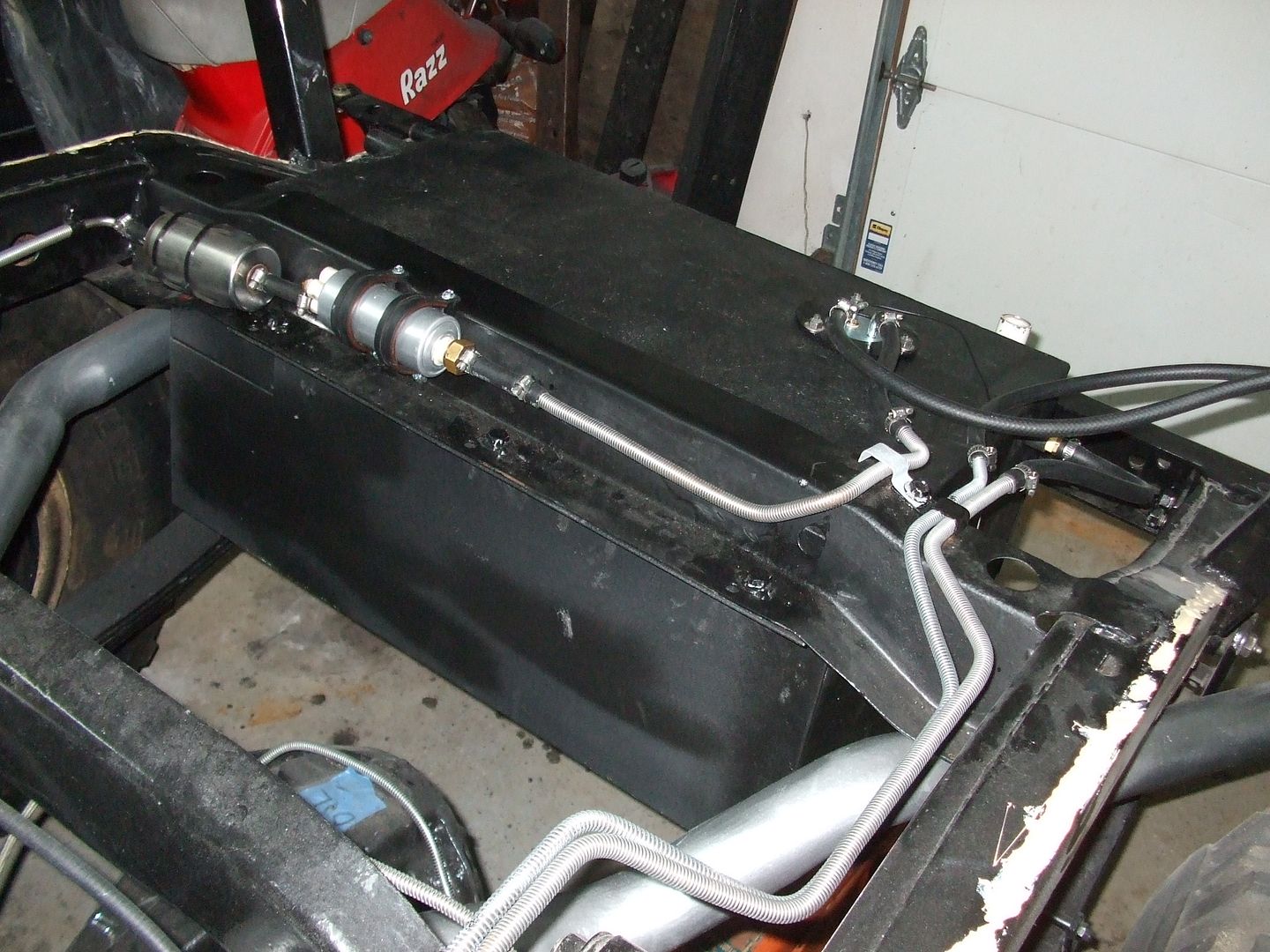 Here is a picture of where I mocked up my fender well brace with the liquid check valve and my new DeLorean rollover valve. That's all new fuel hose and $30 worth of SS hose clamps. I cut a few of the hoses a couple inches longer than needed so I can trim them to perfect length once the body is on. Notice I used the 5/16" line as the fuel return and converted the 1/4" line to the canister vent system.
Now that the chassis is basically done I can go ahead and put the tub back on the frame for final fitment, filler and paint. I just need to finish a little filler work on the fenders and windshield frame.