Quote:
Im a little late in joining the fun. Im up to page 75 of the thread. Good info here!

~Illinoisan
~Suzuki rider as well (Busa)
~Family in Denver and Southern Co
~My project is a '78 CJ7

Coiz, Im in the I39 & I80 vicinity, I may need some referrals to some of the businesses and there services.
Well thanks for taking the time to read through my build. I'll try to help out anyway that I can.
Quote:
Mike, are you running an inertia switch, if so has it given you any trouble and how did you wire it up? thanks
I did install an inertia switch out of an early 90's Mustang and mounted it on the battery tray arm next to my main harness fuses. I haven't had any problems with it yet and I did have the CJ bouncing pretty hard when driving over some pretty large rocks near the river. I'd have to go dig through my wiring notes to see exactly how I wired it but I am pretty sure I wired it where it is on the ground feed in between the relay and the fuel pump switch(PCM). The nice thing about where it is located is that if it ever did give me issues with inadvertently tripping while wheeling, I can easily unplug it and install a jumper between the two pins or just back the two pins out of the connector and tape or solder the terminals together. They are only designed to trip under severe impact so I don't expect it to ever give me a problem.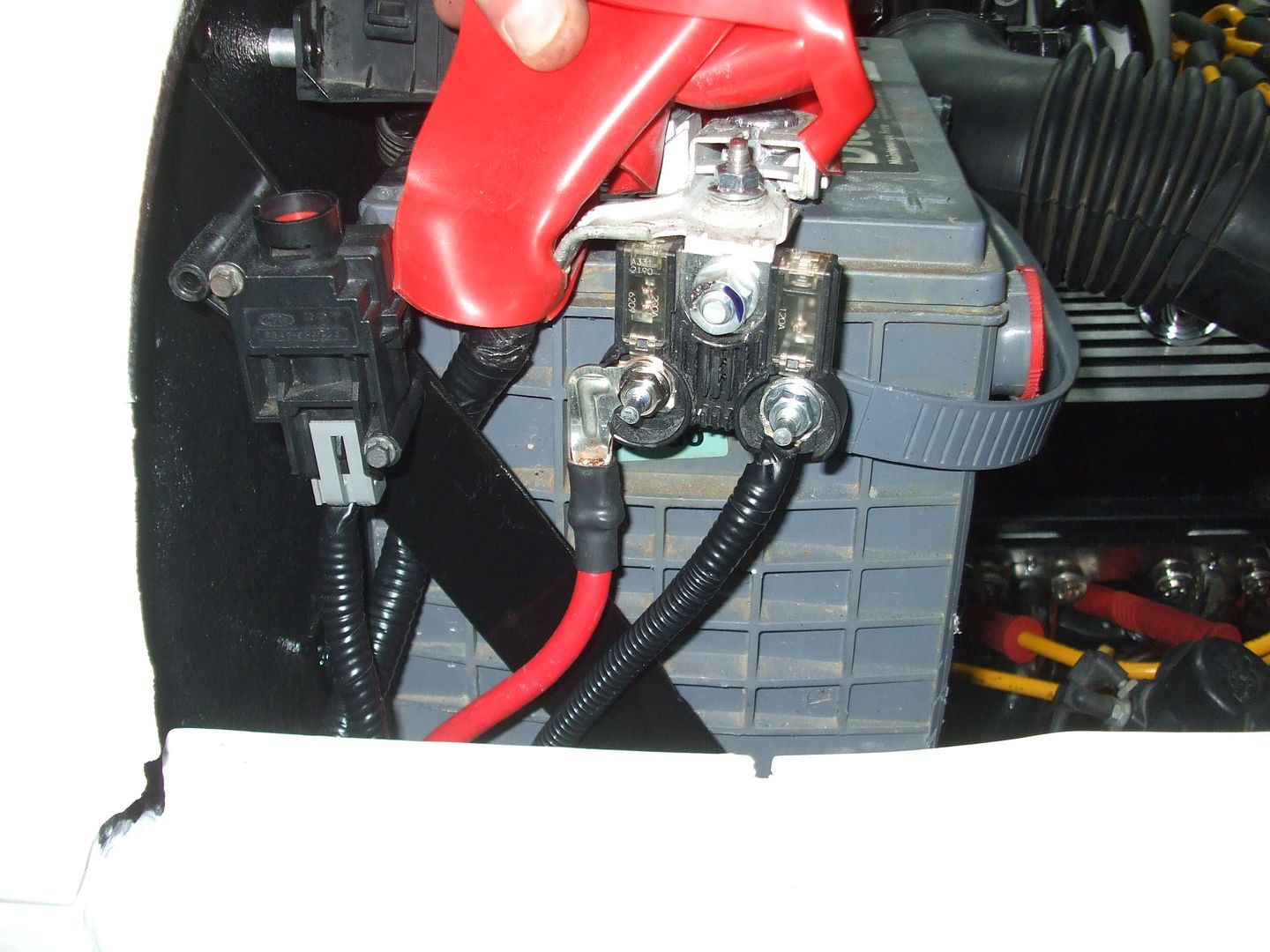 ---
Mike
My build thread
1979 CJ7, FI 5.0L Ford, NP435, D300, Full floated D44 Detroit, D30 Detroit EZ Locker.