Sorry for the delay everyone.
The wheels came out with a much nicer finish than the first time but I also ended up with a few small runs. No big deal to me.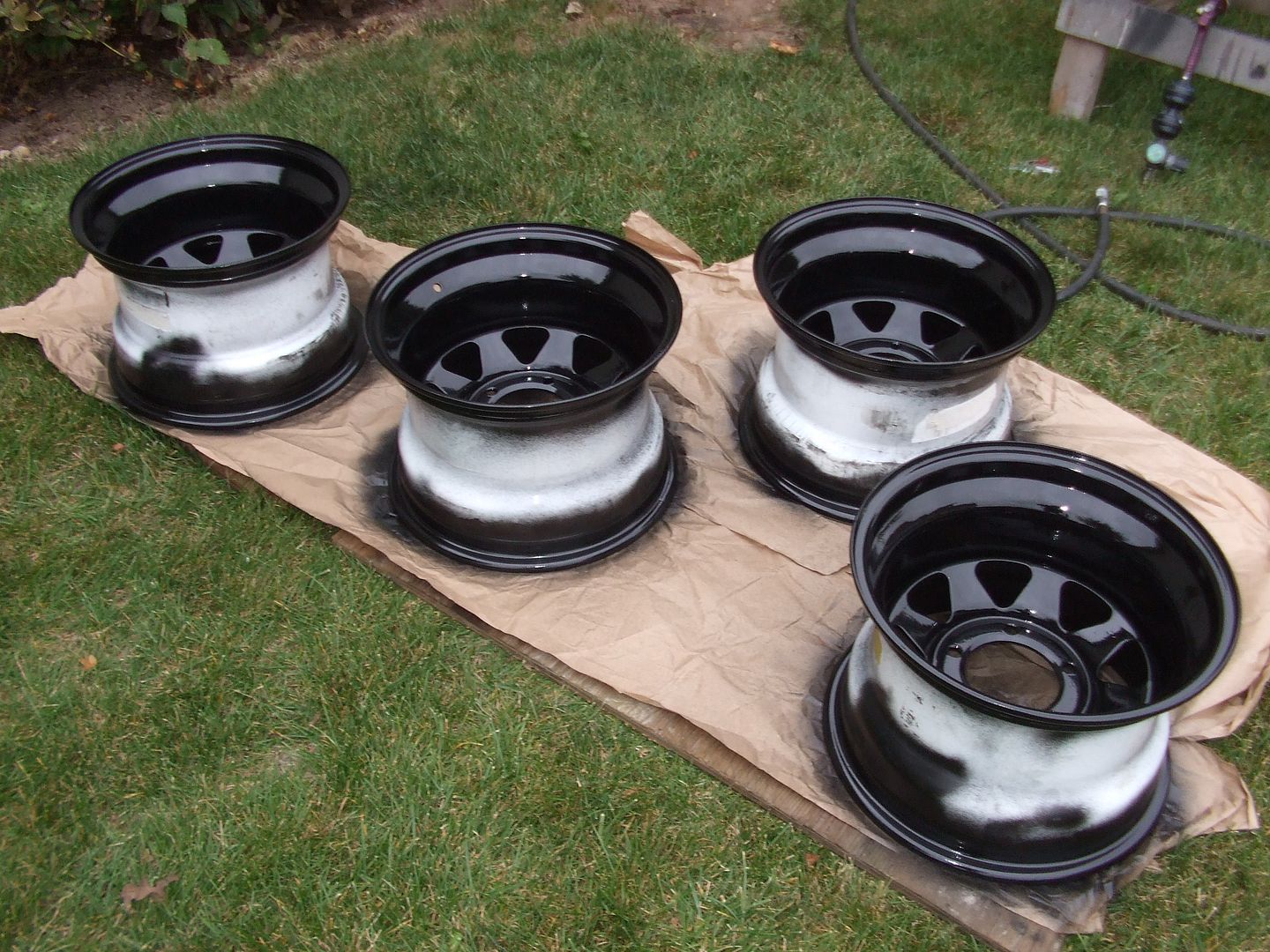 I got them all mounted up with new valve stems after letting the paint cure on the wheels for 4-5 days.
I took them with me to a dealership and had them balanced on a Hunter GSP9700 Road Force Balancer. This is pretty much the top of the line wheel balancer on the market. For those unfamiliar with the machine, notice the large drum behind the tire. That presses against the tire during part of the spinning test and records the variances in sidewall pressure. It will give you a value in pounds and indicates where on the tire it is measured.
For example, if it gives you a reading of 20 pounds, that means it is basically just like hitting that spot of the tire with a 20 pound hammer every time it contacts the pavement while at speed. For typical passenger truck tires anything below 30 pounds should not be an issue. If I am working on a problem child with a vibration I always shoot for under 18 pounds.
What's really nice about this machine is that it can also measure rim runout so it has the ability to tell you how to index the tire on the wheel to minimize the road force and the amount of wheel weights needed. If you really want to take the time, you can even number the tires and wheels one through five and it will be able to tell you how mix and match all of them together to get the lowest possible readings and weight usage.
I had a problem with one of the tires, notice the white grease pencil mark on the tire. That is the point of the indicated highest amount of road force. On this tire, the indicated amount of maximum road force was actually really good at only 4 pounds.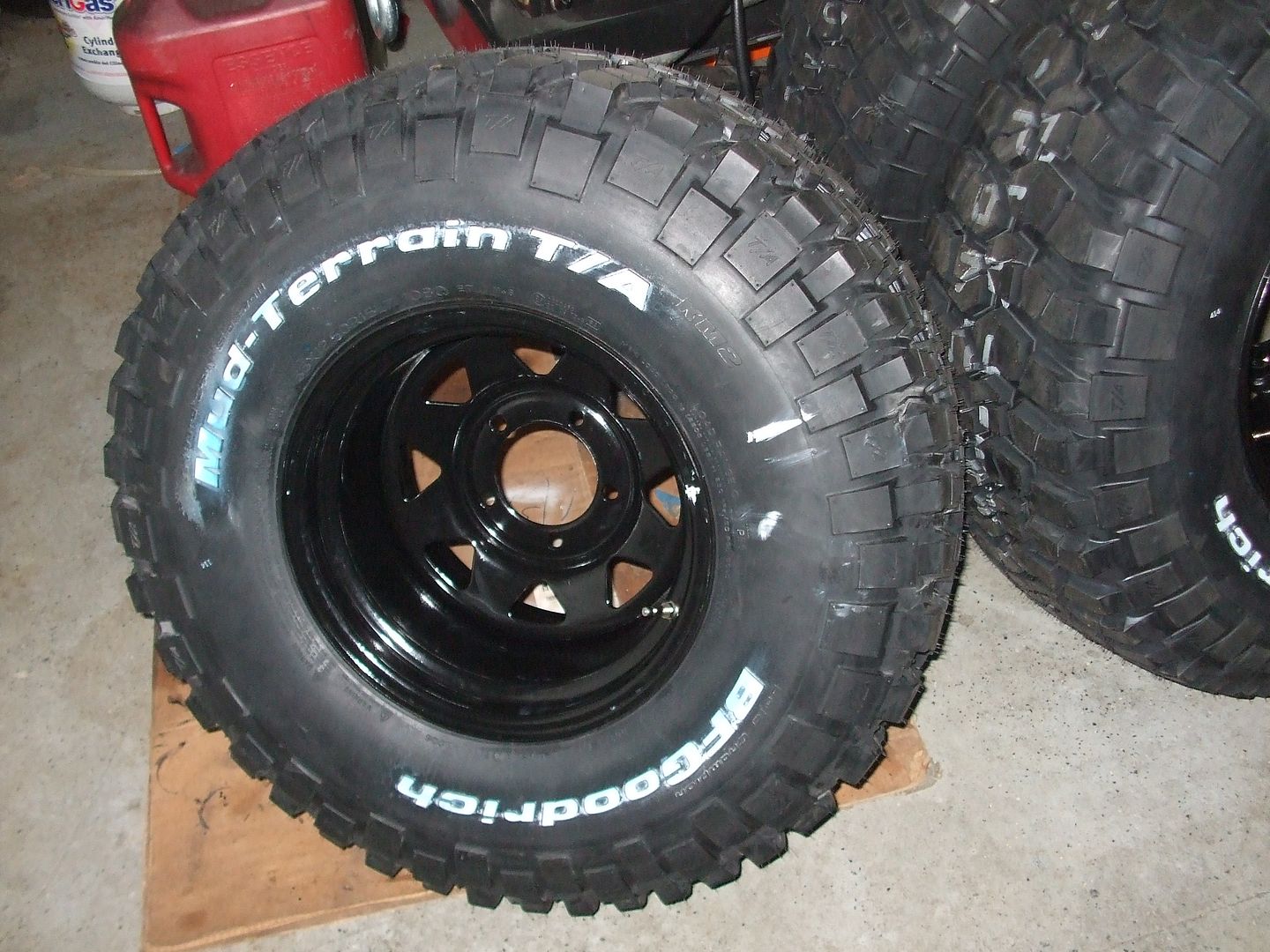 The problem I had with the tire is that it wanted 2.5 pounds of weight to balance out.
I've been told by tire engineers that any tire under 36" that requires more than 6 oz of weight per side has a problem. Notice the tire actually measure really low at 4# of road force but the massive amounts of weight split 180* out indicates an obvious tire issue. We spun the tire on the rim 180* and then another 90* trying to reduce the amount but it made very little difference. You could actually see the shoulder of the tire moving over 1/4" side to side while spinning up during the balance. Morris4x4 was very prompt at issuing me a return label and had another one on its' way next day, awesome customer service.
The rest of the tires balanced out with the typical 2-4 oz.