On that same note of tire balancing, I have begun stripping the paint off my existing wheels but I am still toying with the idea of buying some new rims.
It sure is nice owning my own tire changer.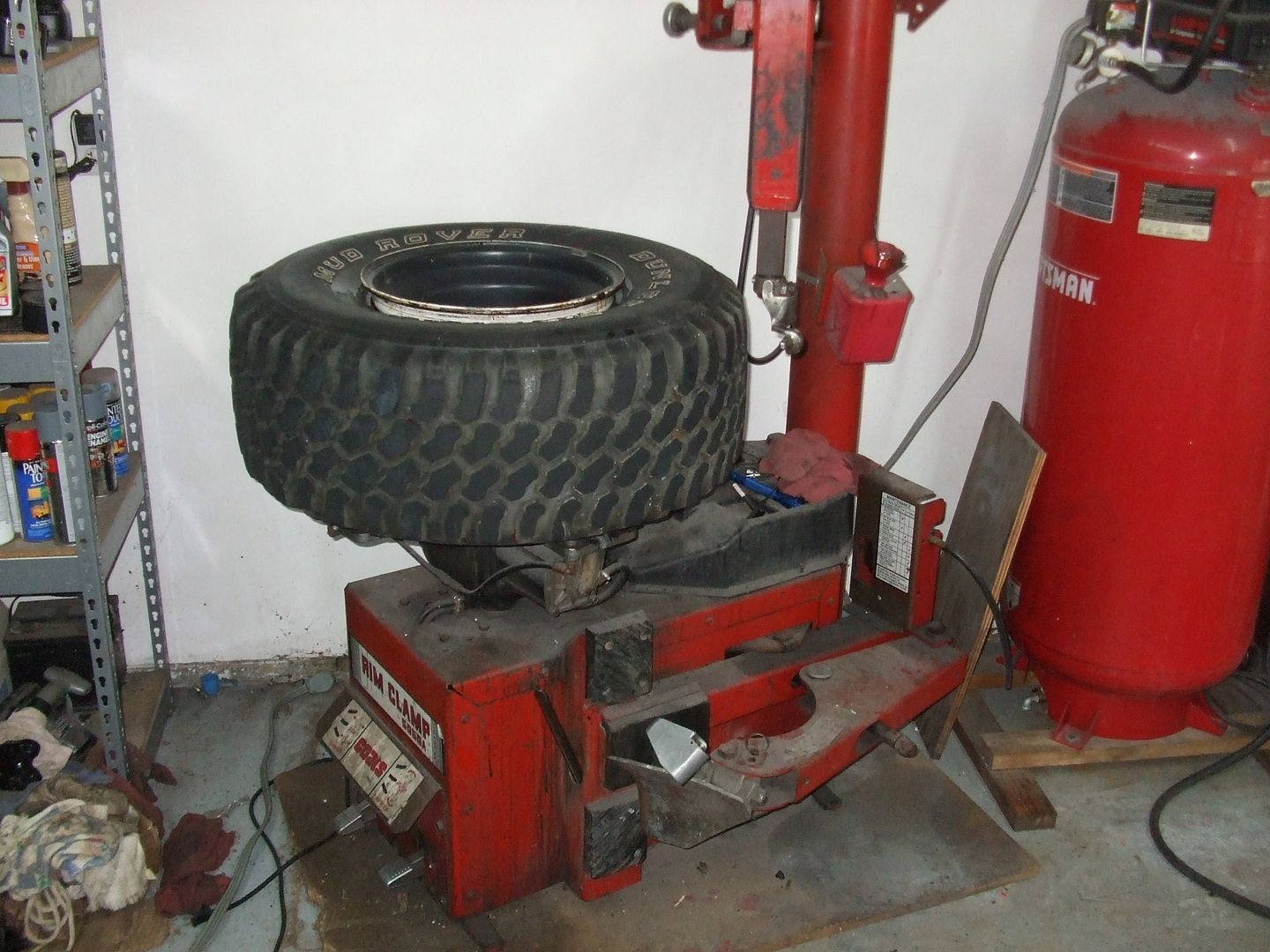 Here is a wheel before I started. The PO had primed and painted them black. They held up fairly well.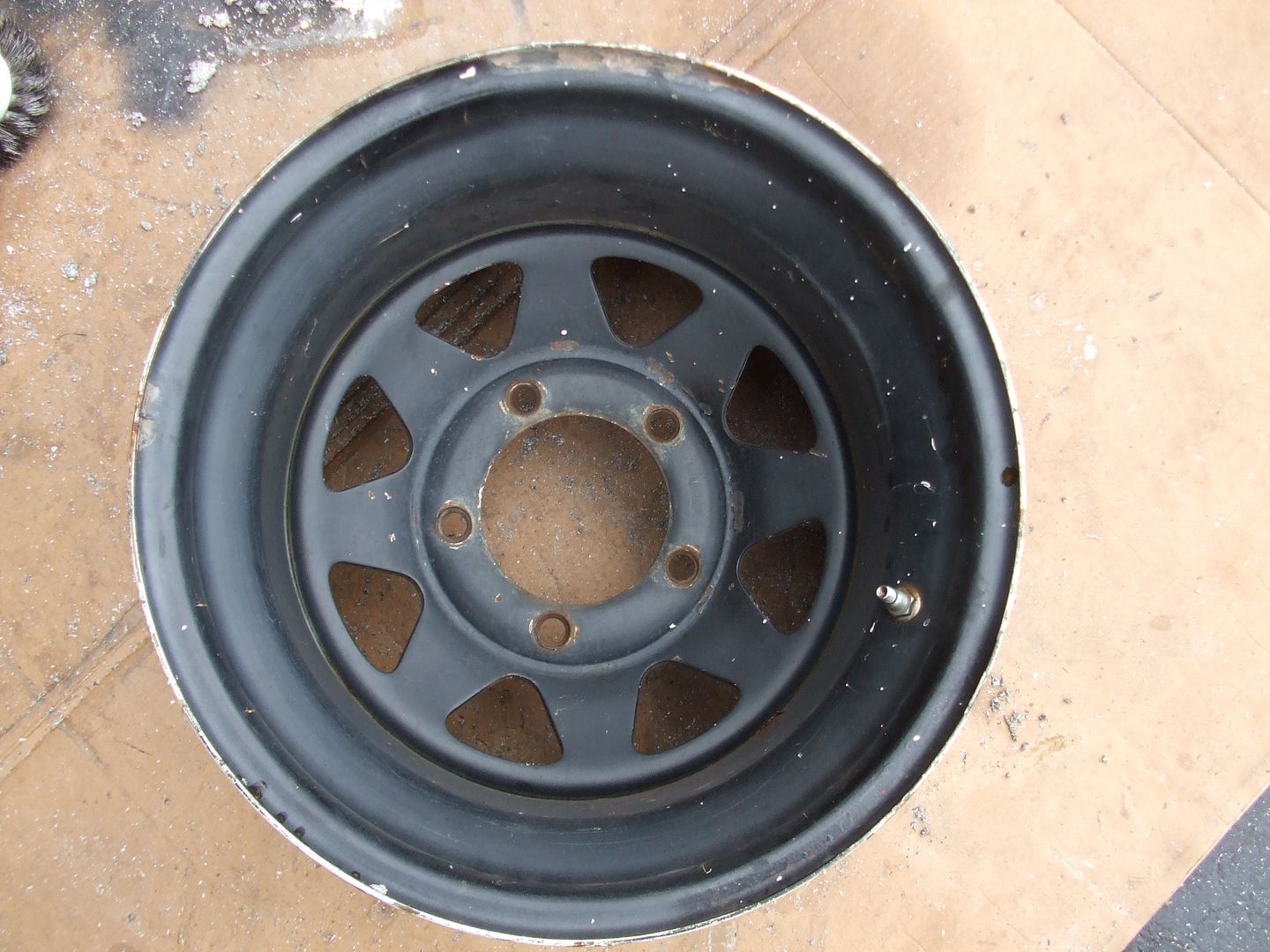 The first one I scuffed up pretty well with a wire wheel.
Then I used paint stripper to finish it off.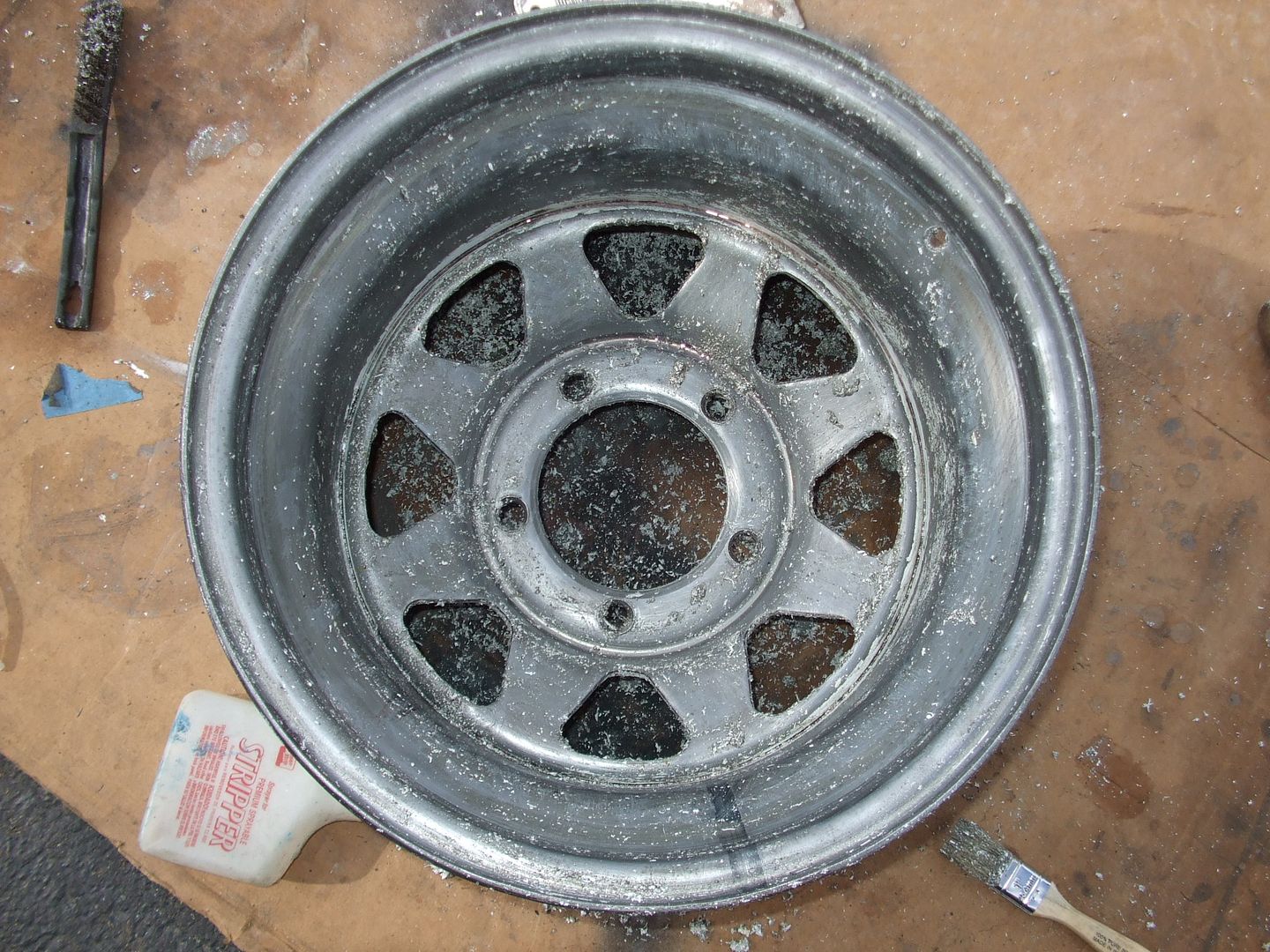 Finished with one and starting another.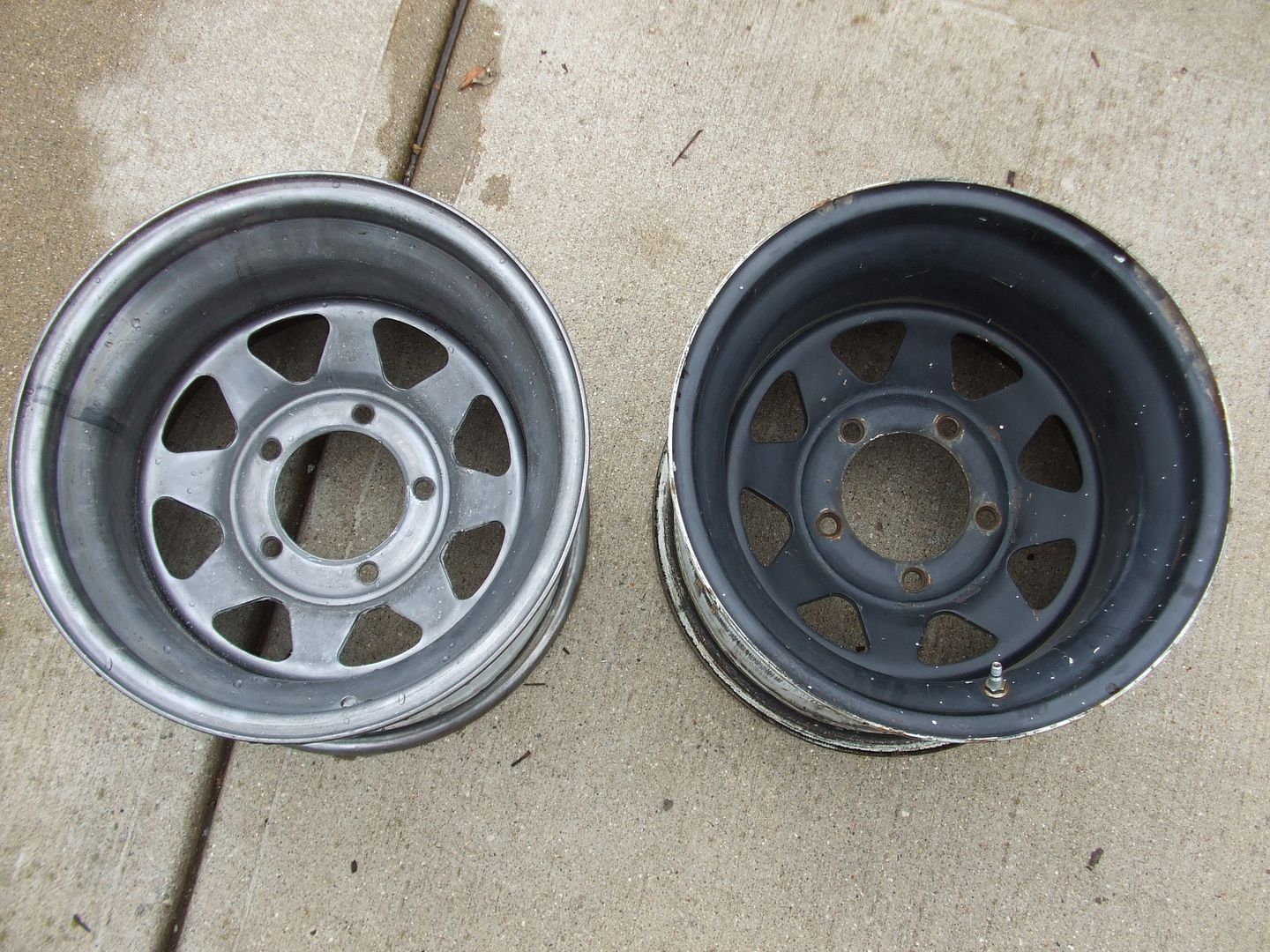 A shot of the same wheels from the back.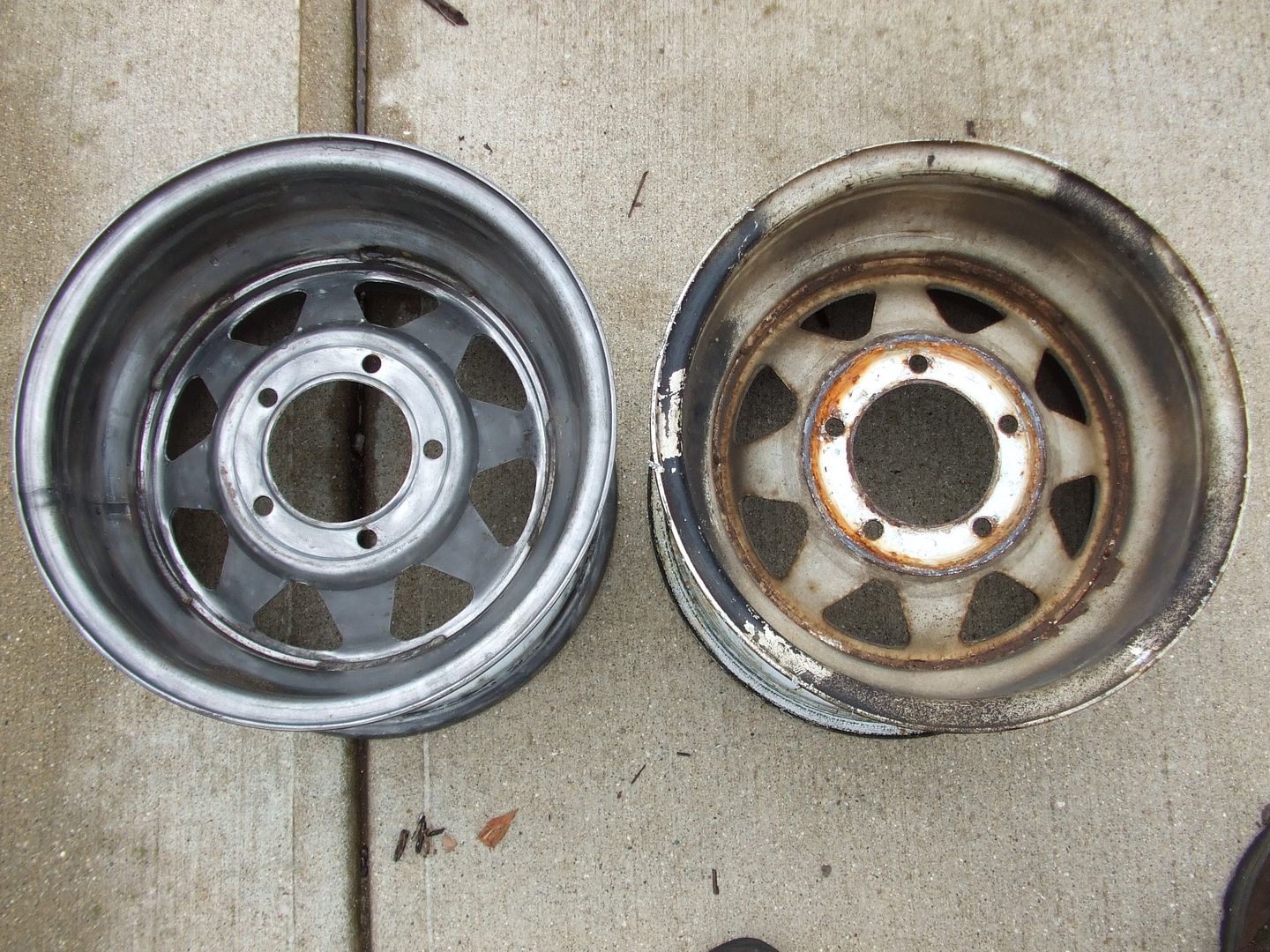 On the second wheel I skipped the wire wheel and went straight to the paint stripper. Worked like a charm.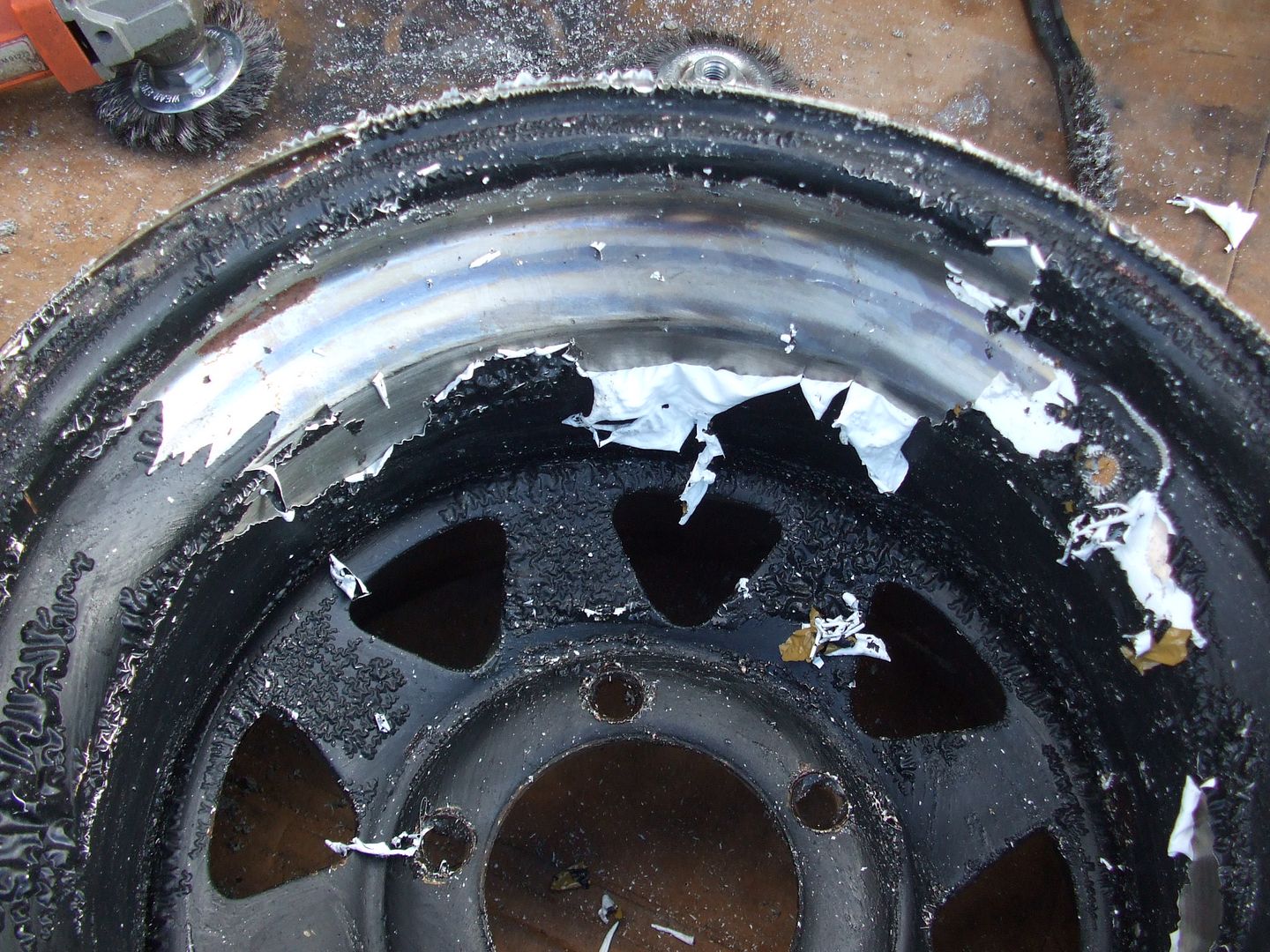 Two down and two to go.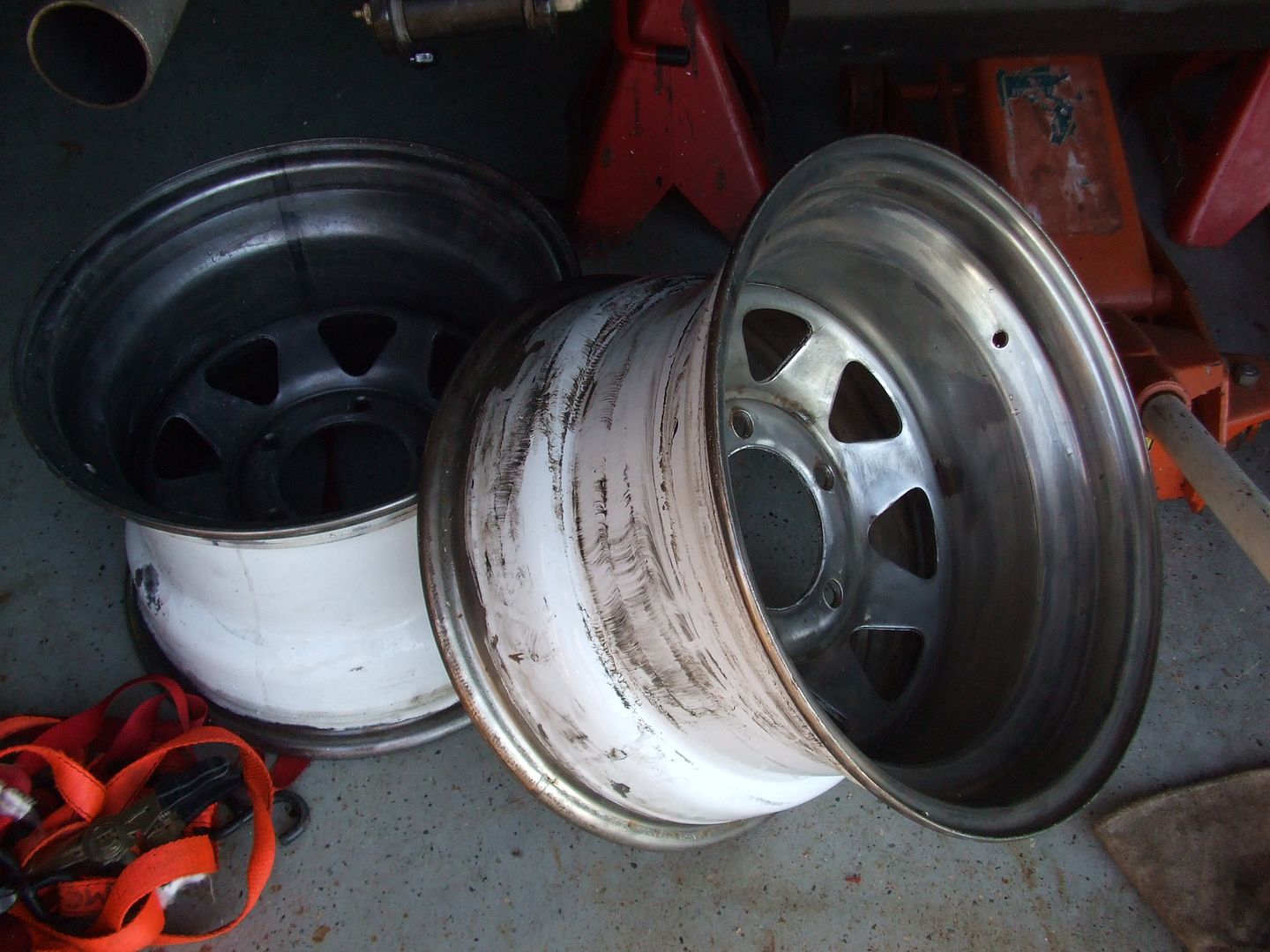 Oddly enough, as I was stripping the wheels in my driveway, a white TJ drove by that had a polished wheel on the front and a black spare wheel mounted on the rear axle. My first reaction was, wow that polished wheel really sets off that Jeep but the black rear makes it look more tough. So now I am back on the fence about buying new wheels again. I haven't been this torn over something for a long time. I either need to buy another 8 spoke to strip and paint black for a spare or buck up for a set of polished wheels. If I do go polished, I think the AR-23's are on the top of my list. I think they would go well with the Cobra theme on my Jeep.
Here is a shot of my CJ, imagine the wheels freshly painted black to match the frame and bumpers.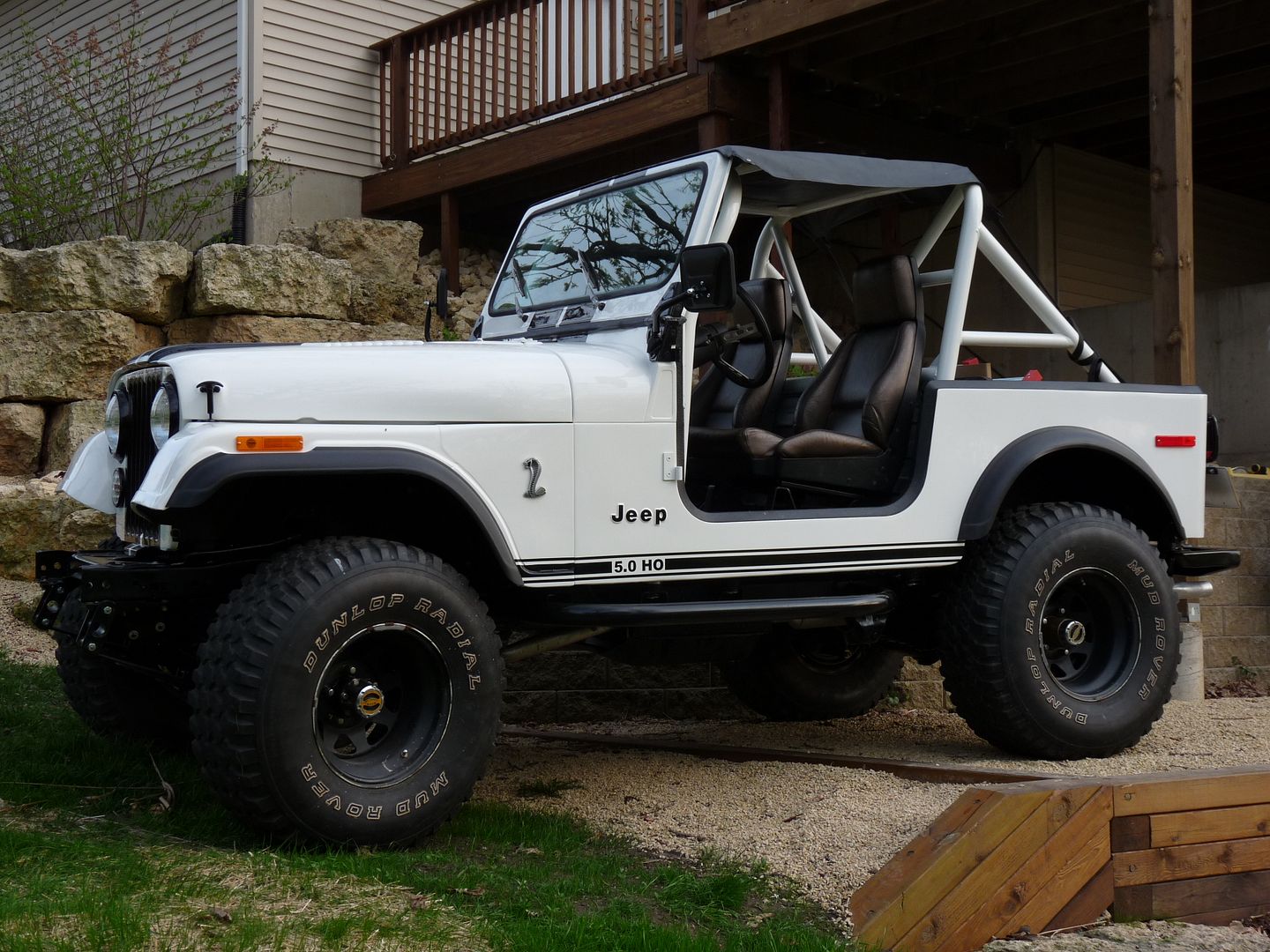 I couldn't find a picture of a white CJ with the AR-23 wheels, so here is a shot of another white Jeep with the wheels I'm thinking about buying for reference. I hope
Andy
doesn't mind me using a picture of his ride.
What to do, what to do......