Clutch release fork question! Help!
---
I have a T15 transmission and I am finishing up replacing the clutch. When disassembling everything I slid the transmission input shaft out of the bell housing and the release bearing, clutch fork, wave washer, and springs all fell apart. So I didn't get a chance to see how everything was assembled. Now I am stumped. I see how the manual says it should go together but I'm not sure how far the bearing should slide into the fork? All the way? It goes all the way in without the wave washer, but with the wave washer I can't get it to go any further than pictured. Is that as far as its supposed to go? I tried turning the wave washer the other way around with no luck. Any responses are greatly appreciated. Thanks!!!
*The wave washer is pictured inside the studs of the clutch fork in the diagram. Sorry its turned sideways.
-Scott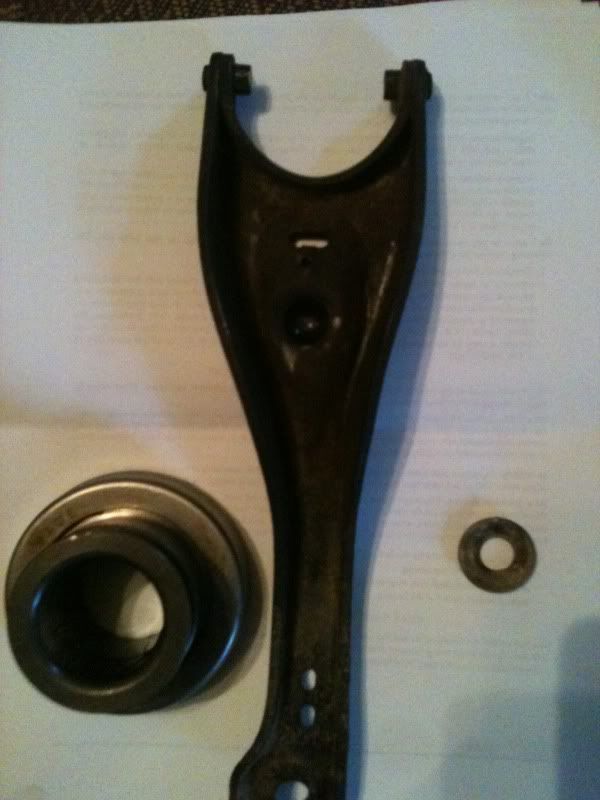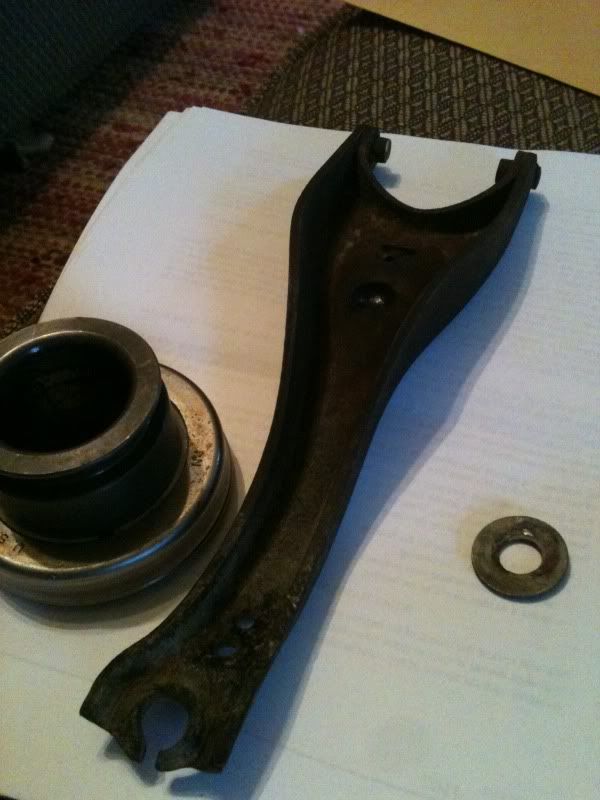 Here you can see it goes all the way without wave washer placed on stud.
And here you can see it wont go all the way on with the wave washer in place.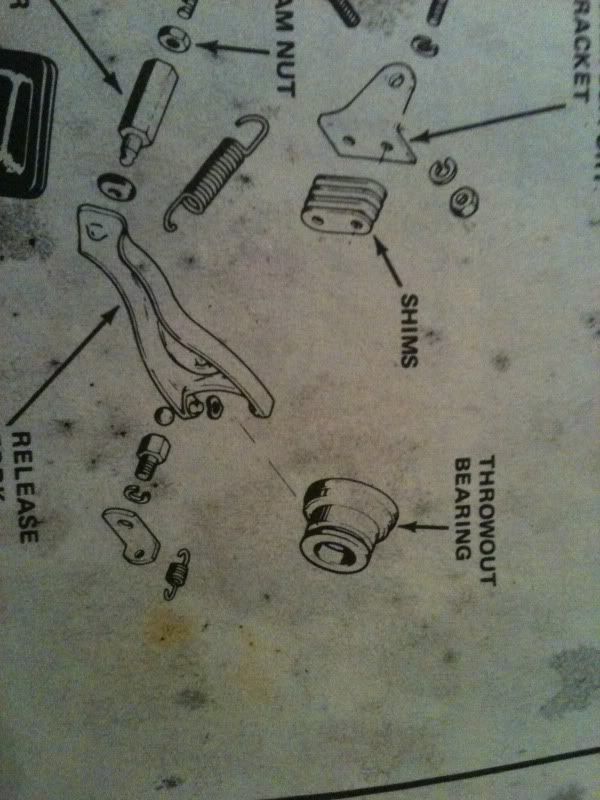 ---
Last edited by scott-cj7; 12-21-2011 at

02:29 PM

.