Got back to the shop, last night. Its an hour and 15 from home, but worth the trip for the current upgrade. Motor is out. Found that I need new motor mounts. (That Explains Why My Motor Was Bouncing Around!!! haha) New motor mounts will be ready for pickup, tomorrow. Ill grab them, Sunday AM and continue the swap.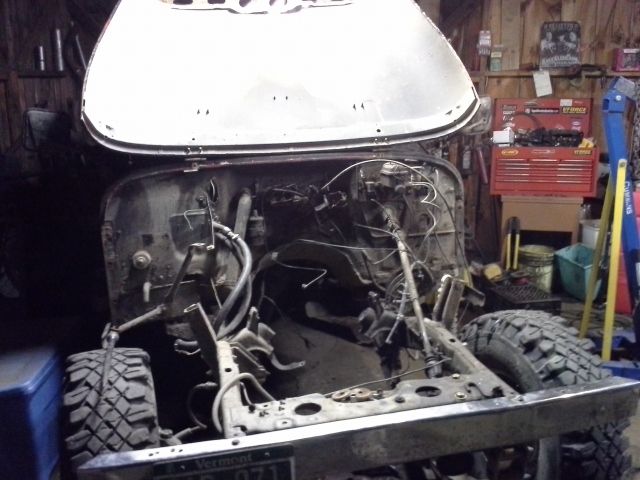 Motor and transmission out!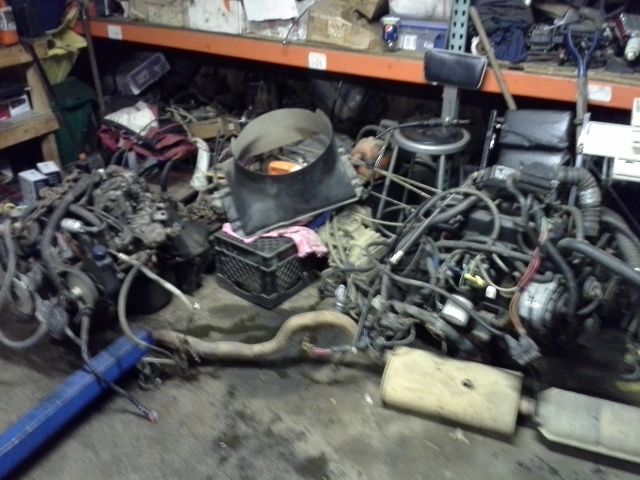 Old motor and transmission on the left, new motor,and transmission on the right.
Out comes the 2.5L 1BL and T4 and in goes the 2.5L TBI and AX5. I am keeping the Dana 300, but need to use a new input shaft to the Dana 300 to mate with the AX5. I expected it today... didn't come in...