Brake caliper!!
I've used the old one... since I'm not sure that the powder coated treatement resist at high temperature... I use a high temperature paint
instead (of course it's sandblasted (avoiding the machined part of course) before the 2 layers of this paint..)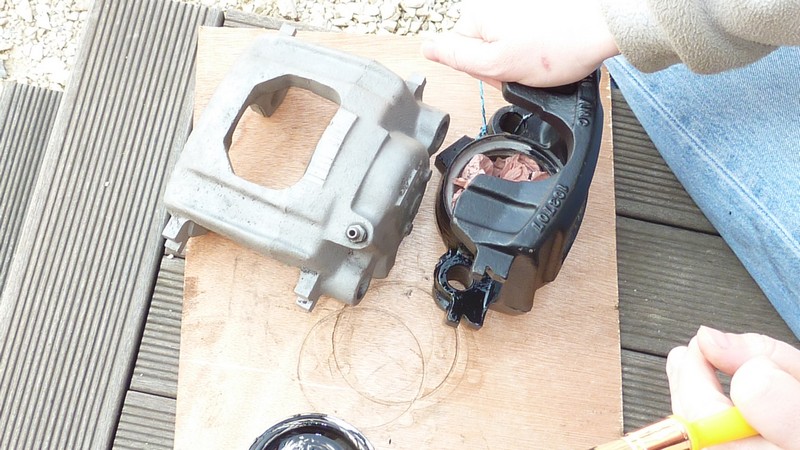 For calipers brand new ...
You will need:
A caliper
Piston Kit- (constructor ref:
8133845
) including:
A piston
An inner seal,
A dust shield
A new bleeder (ref:
3203313
)
some tools too, you will need:
-lead Hammer
- a block with at least the diameter of the piston
- a rod of steel (the old spacer of the differential cage DANA 30's will do the hack: do not spoil!)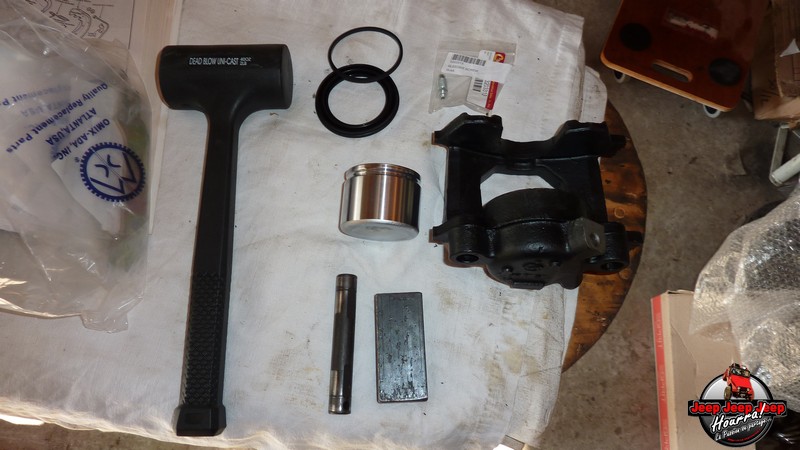 First, install the dust cap on the piston ...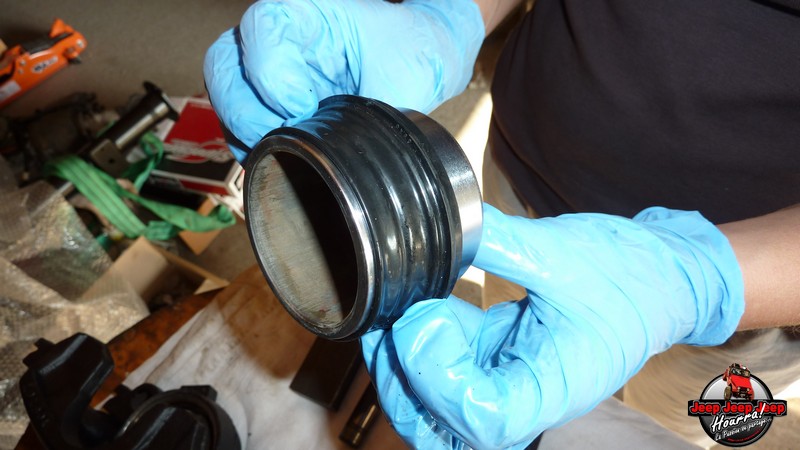 voila ...
We do the same thing with the inner seal... but before installing the seal, we put brake fluid
and nothing else
to ensure a good sealing
in the groove of the caliper ...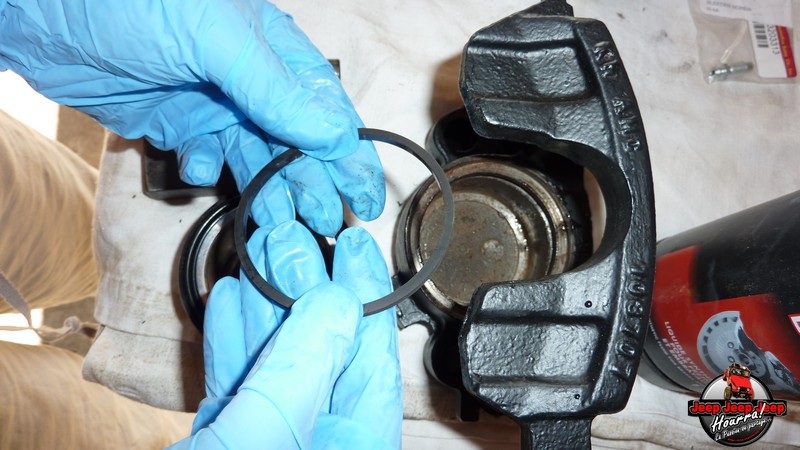 then we set up brake fluid on the outer lip of the seal ...
With your hawk's eyes you notice that there is some rust outside the piston:
It's nothing
serious
and it's due to the old seal who are leaking...
and brake fluid is extremly corrosive
if you NEED to change the caliper : ref (
8133846
passenger side and
8133847
driver side.
So I've removed the rust and...
We do the same thing (brake fluid) on the piston ...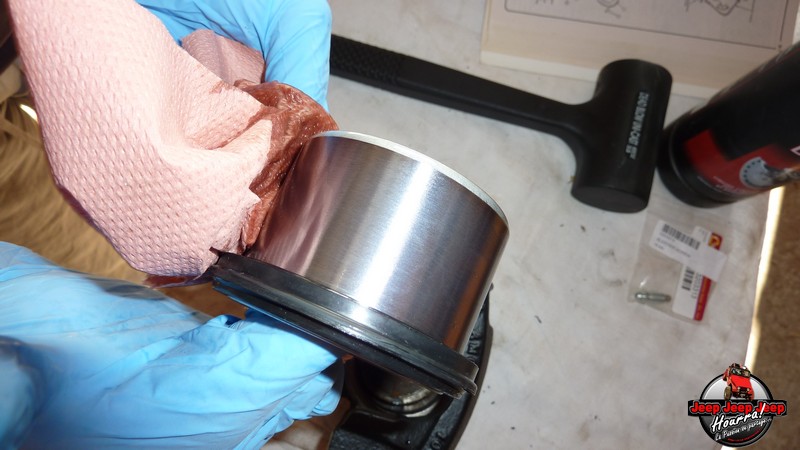 it then inserted in the caliper...
we put the piston flat, insert the wedge and the rod as in the photo ... and we inserted the piston with some blow of mallets ...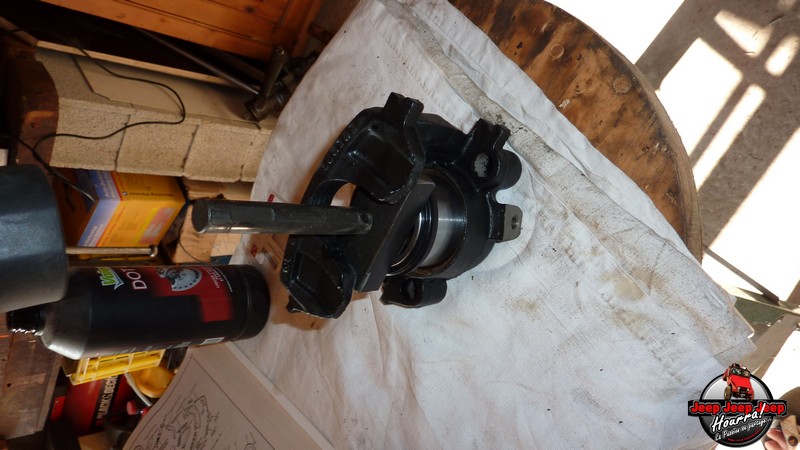 That's it ...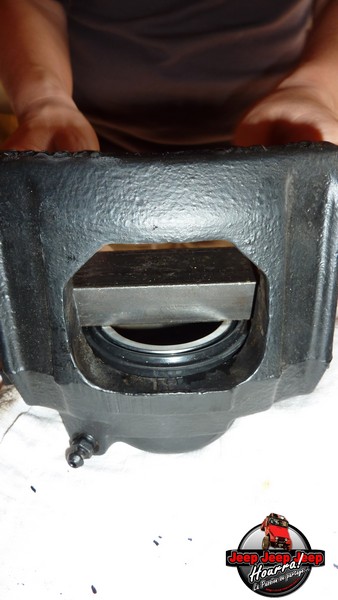 It remains to well establish by hand the dust cap ...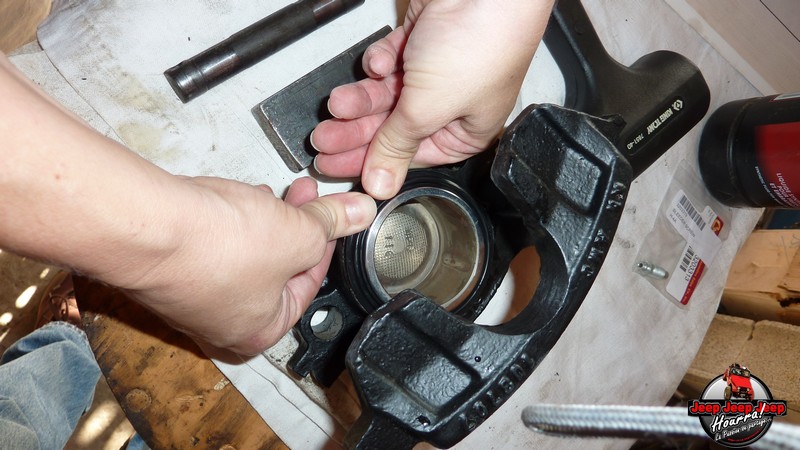 and replace the drain valve ...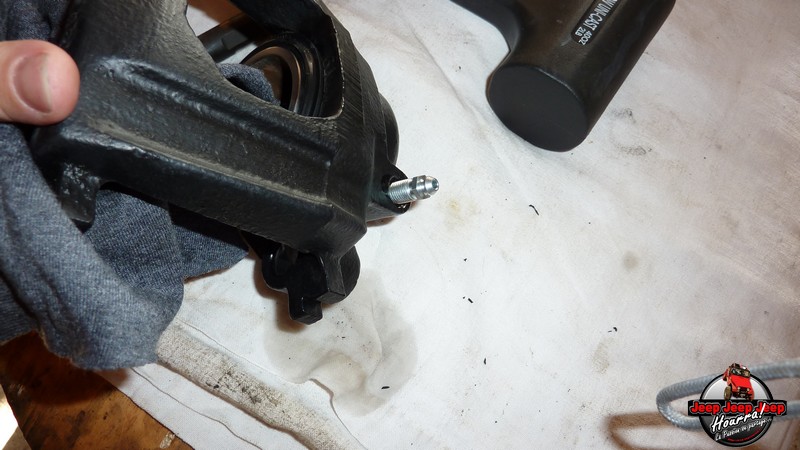 I'll let you do the other caliper... when finished, it looks like this: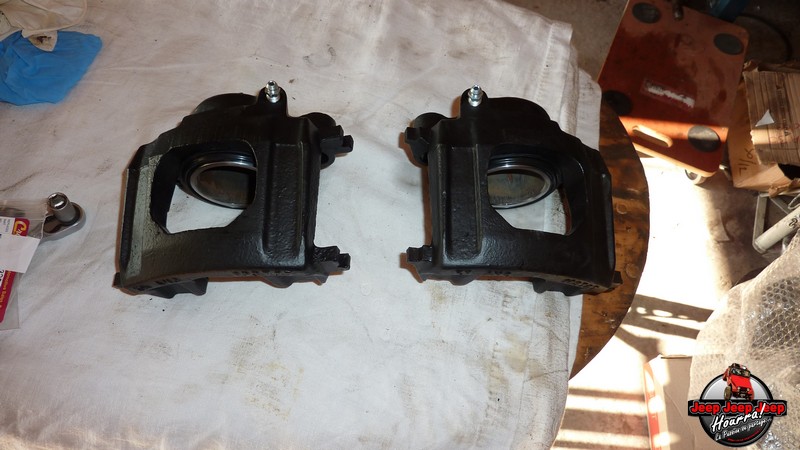 Note: Brake fluid is highly corrosive to air, clean the joint out if you've stumbled upon otherwise the joint will crack and not be tight ...
End of the episode...
Tomorrow the FINAL post of
DANA 30
: the brake brackets
BTW the final shims of the
AMC 20
are done... so
AMC 20
post will restart
Stay connected!
Regards,
Gilles