Quote:
Originally Posted by
jscherb
You should be able to do it without measuring - if the front top shock mounts are the same as the rear top shock mounts, it is almost certainly NT. The WT axles use the taller front shock mounts. Just look under the front fender and you should see the shock mounts. Here's a photo of a frame set up for WT axles, notice the difference between the front and rear shock mounts. If the fronts are short ones similar to the height of the rears on this frame, then it's probably NT.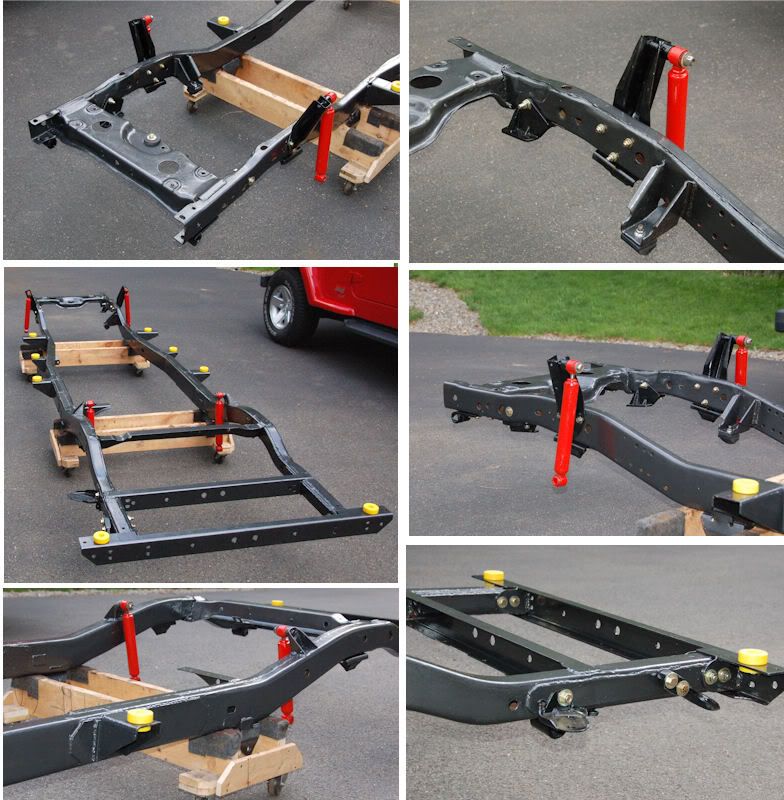 It is my understanding that all CJ-5's were build with NT axles. It would always be possible that Jeep could have run out of NT axles and substituted WT axles at the end of the production run, but given the publicity and controversy at the time about the CJ-5's stability, I'd find it hard to believe that Jeep would have made any changes to the suspension in the last production year. Making that change would have been like an admission that the CJ-5 was unstable and could have been used against them in lawsuits.
But with Jeep, anything is possible
Never say never about anything "standard" Jeep.
True! My 5 is narrow track, but has the tall front shock mounts.
The bottom shock mounts on the front are on the axle not the spring plate.
But my 5 is assembled from parts. I think I have an 82or3 frame and front axle, 79 tub, and a 78 rear. Go Figure!