Registered User
Join Date: Dec 2011
Location: Los Angeles
Posts: 16
CJ5 w/Chevy 350 V8 ? NEED HELP!
---
Hello All,
I have a 1980 CJ5 w/a small blk Chevy 350 V8.
I noticed that my engine wasnt sounding 'normal' yesterday & upon opening up the hood I noticed that a hose had cracked/melted/broke apart. Im having trouble figuring out exactly what the part is that the hose snapped off of. Hence, I dont really know how to go about fixing it? Not a ton of exp. on this engine. I have attached a few pics below:
Side view of hose and where it came from. There must of been a piece/hose that connected the two, bc the gap is too large.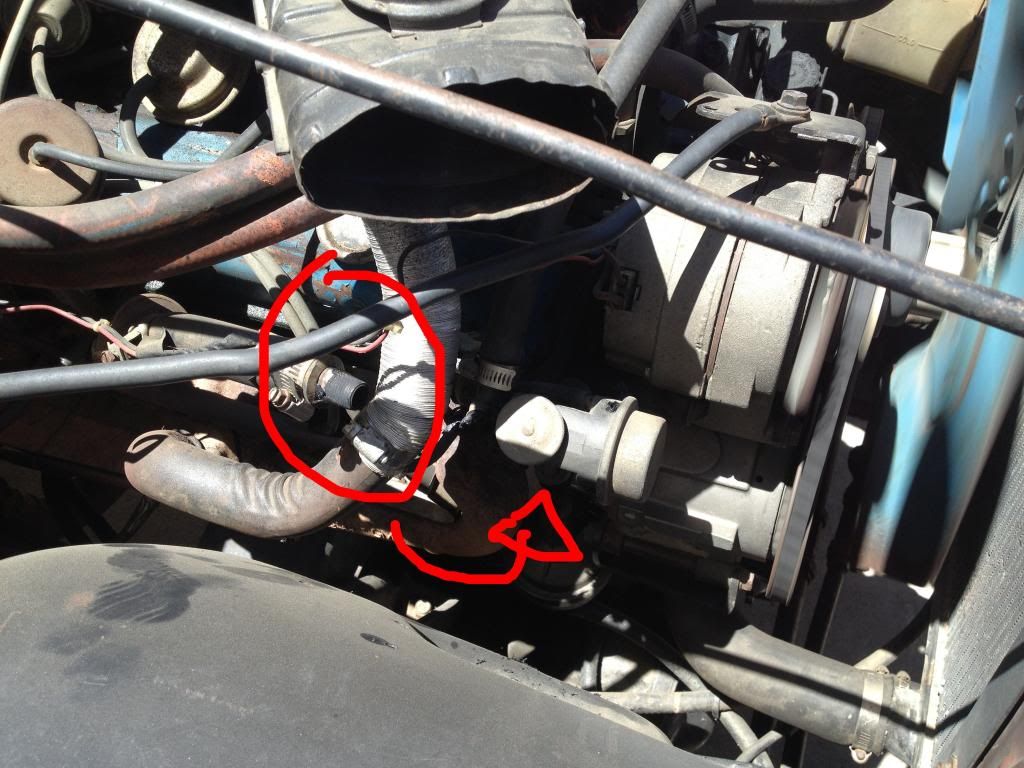 View from opposite side of engine showing where the hose that is connected to the 'mystery part' is coming from: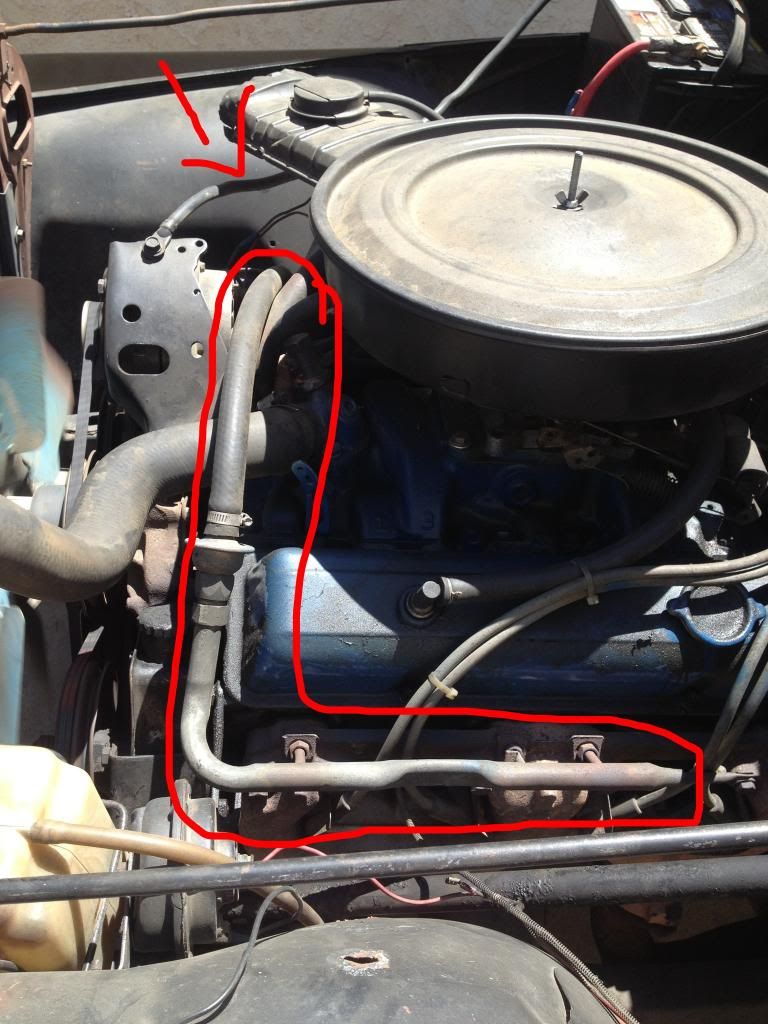 Close up of break:
My catalytic converter has been rattling for awhile now and then it stopped about 2 wks ago. I believe that there might be a build up inside of it & the build up has grown so large that it is stuck. Im guessing this might be related to why the above hose melted/snapped off due to exhaust heat build up? Thx
Registered User
Join Date: Feb 2011
Location: Muskegon
Posts: 2,047
That looks to be for the smog pump. If your catalytic converter is plugged it will cause all the exhaust heat to back up. Lucky the hose failure happened; it could have cost you a head. Replace converter, fix or replace hose/ pump and you should be ok unless other damage occurred.

Dave in Muskegon
Registered User
Join Date: Dec 2011
Location: Los Angeles
Posts: 16
Hi Dave,

Thanks for the input. I was guessing it was the smog pump. I cant replace the converter on my own, but is it easy to replace/find the smog pump?
Registered User
Join Date: Feb 2011
Location: Muskegon
Posts: 2,047
Should be easy to find at a salvage yard. What year is your 350?

Dave in Muskegon
Currently Active Users Viewing This Thread: 1

(0 members and 1 guests)
Posting Rules

You may post new threads

You may post replies

You may not post attachments

You may not edit your posts

---

HTML code is Off

---