CJ5 Build advice
---
I recently bought a 1972 CJ5 with a Chevy 350 and TH350. It currently has no Tcase, but i plan to install a NP205. It has a 12 bolt rear and 10 bolt front. SOA on YJ springs.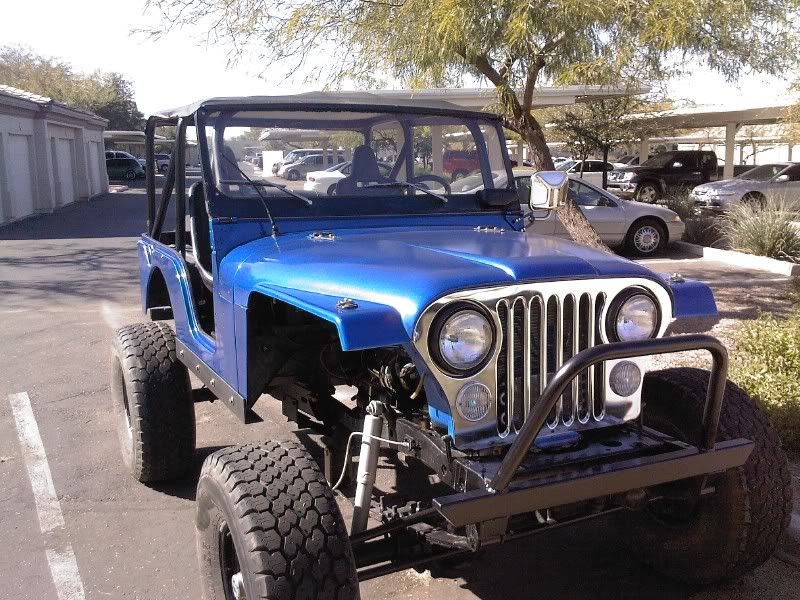 I am trying to decide were I want to go with it, so I need some opinions, and I have some questions.
I will start with a question. Where is the stock gas tank located? The jeep currently has one behind the rear axle. I was thinking a stretch would be a good way to go, but im guessing the gas tank would have to move. Would i have to install a fuel cell? If so, were is a good place to get one?
Second, Does anyone have a link to a good write up and a cj5 stretch? What would be a good wheel base to aim for?
Third, has anyone done a TH350 swap and tried to install electrical gauges? The PO installed some Cyberdyne gauges and never finished installing everything. He gave me a speed sensor that came with the kit, but I am not sure where to put it.
Is the black cable the stock speedo cable?
I think that is all the questions I have for now. I am sure there will be more as I get farther into the jeep.
Thanks.
Brad
---
1993 YJ Sahara 3 3/4 mixed lift. 33" Goodyear MTR's. D30 front with 3.55's and open. Dana Turdy5 rear with 3.55's and open.