Registered User
Join Date: Apr 2011
Location: Holyoke
Posts: 806
CJ XMass list . . .
---
So I know its a little early, but what are you guys thinking of getting for your CJ this holiday? I know that the list of stuff I want to do to the CJ is endless, but there are a few things I would love to do.
The top two are:
http://www.youtube.com/watch?feature...&v=sQ-PGNfqg8U
http://www.quadratec.com/products/92136_0200_07.htm
It looks awesome and I need a winch. They just were released at the SEMA show. Its just a CJ-7, so I think the Zeon 8 would do the job just fine.
The second on the list is:
http://www.novak-adapt.com/catalog/d...kit_low300.htm
I would love a 4:1 in the Dana 300. Wheeling with guys with T-18s really shows what a good crawl ratio can do for offroad performance.
So, thats what I want the big guy in red to bring me on XMass.
What would your top two thing be on your wishlist for your CJ?
And since everyone loves pics, this is the CJ I love to spend all my money on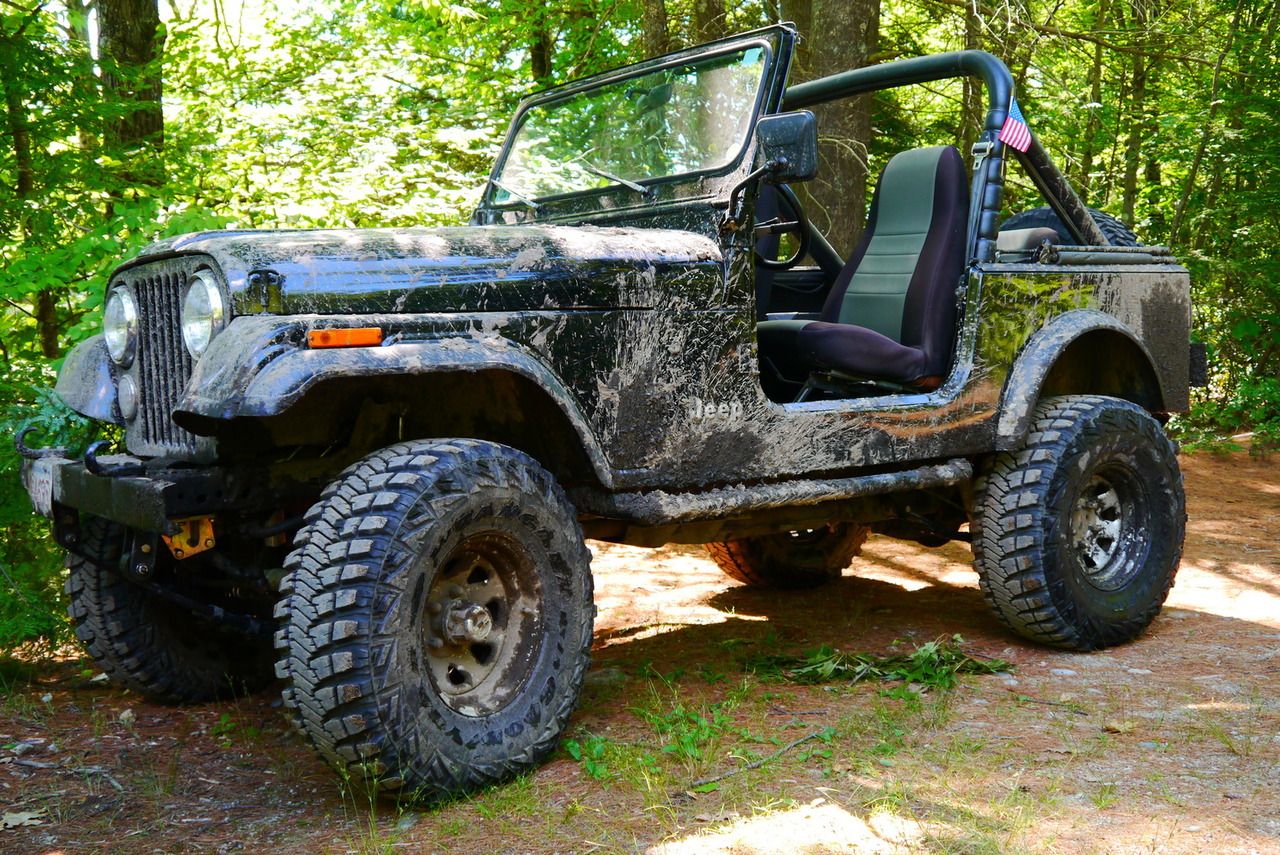 Recovering Bronco Rider
Join Date: Feb 2007
Location: Clarks Summit
Posts: 3,259
I've told family I just want Quadratec G-certs. I'm so sick of having Harley crap 'cuz I have a few and luvs to ride. Harley beer mugs/bottle openers/flasks...and I don't drink! I can't do a permanant winch 'cuz my FE tilts forward. Gonna have to use a hitch mount(?).
Ya got yer head in the right place there Sir!
---
I've also learned that sometimes... when people don't agree with you .... its best to hold them down and kidney punch them till they agree with you
Registered User
Join Date: Dec 2009
Location: Rocklin
Posts: 1,580
+1 on gift certificates. Need shocks, soft top, driveshafts, gas pedal! Big money items!!
Registered User
Join Date: Nov 2009
Location: Cedar Grove WI
Posts: 594
hopefully an sye and driveshafts.
Currently Active Users Viewing This Thread: 1

(0 members and 1 guests)
Posting Rules

You may post new threads

You may post replies

You may not post attachments

You may not edit your posts

---

HTML code is Off

---