Here's my girl, she will be candy apple red metallic in just a few week. It has a wrangler tub conversion that is nearly complete. I had to "safety cap" both rear ends of the frame and change 2 of the mounts as well as add a new crossmember. I have done tons but won't get to much into it here. Also the rear fuel filler will be filled in, I am installing a chrome round filler on the passenger side to retain the cj gas tank and because I think it will give the back a cleaner willys-era appearance.
went with the wrangler family style roll bar so my kids r safer plus never been a fan of the cj roll bar, but that's just me. Full frame sandblasted
and por15'd all new pre bent stainless brake lines. new front clip and hood. Bought the tub for $ 150 ( thanks craigslist ) but required tons of
fabrication. Special thanks to Sari Marsicano, Gary the Welder and my brother Steve for all his fabrication insight and work. Tub has a new cargo
floor welded in as well as all the repaired mounts thanks to the torch happy salvage company I bought it from. Oh well. floors are por15'd up and
down (underbody) and may be rolled herculined soon.
[IMG]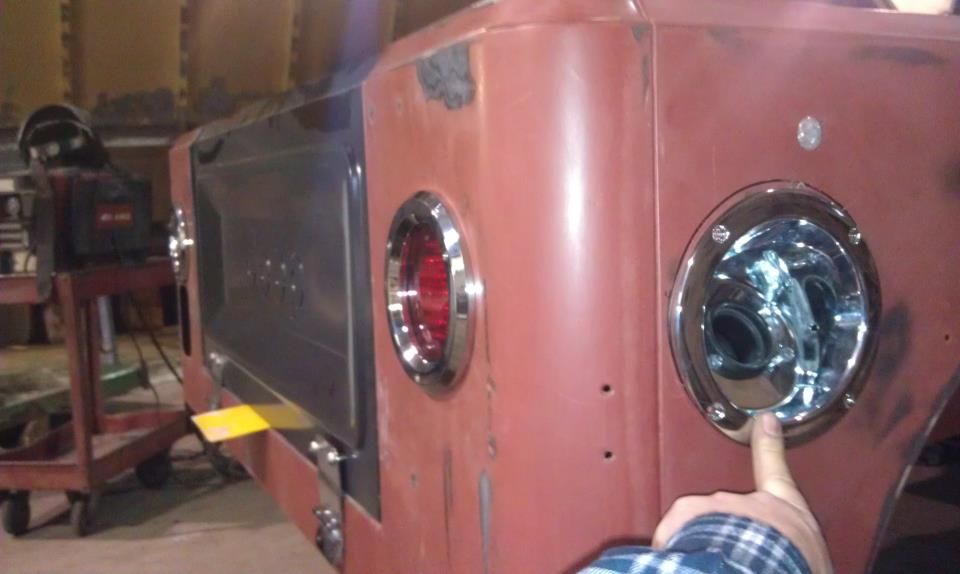 [/IMG]
Tailgate conversion was mostly painless except for the slag burn from welding upside down. LOL.
oh yeah this pic is most recent and decending in reverse chronological order