2013/09/20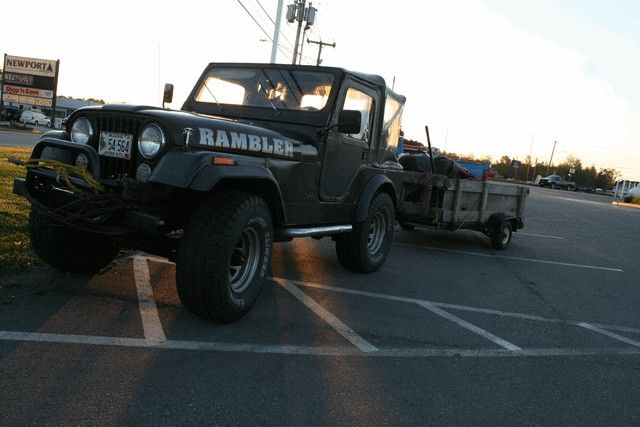 Today I headed to the North Maine Woods for a moose hunt. I made it all the way to camp with no issues, hauling the trailer full of spare parts and tools. Apparently it was overloaded, given the rusty nature of the frame. The driver's side spring and shackle mounts broke right off just as I arrived. I had to drag the trailer in the last mile with the tire rubbing on the inside of the fender well (holding up that side of the trailer).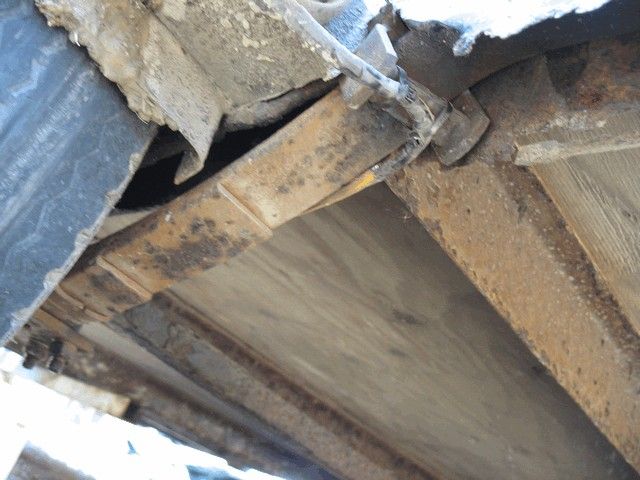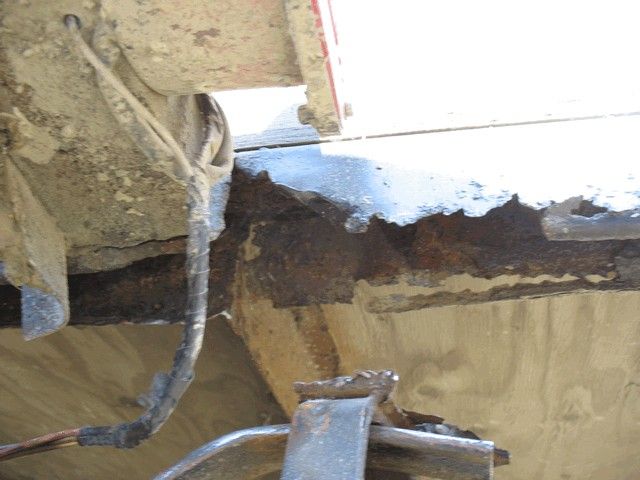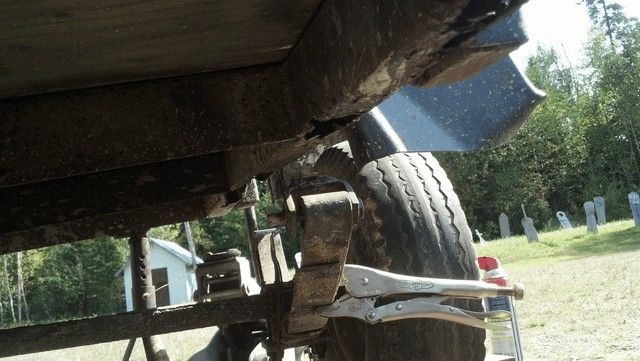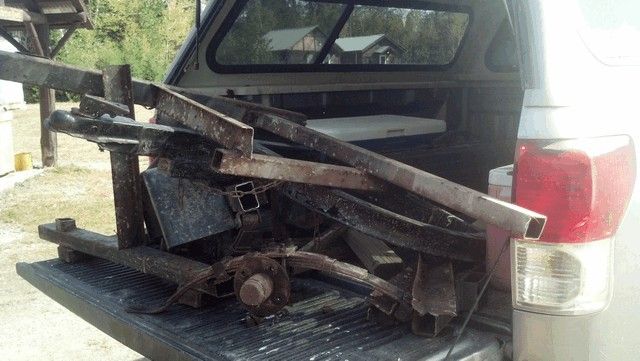 I drove around a lot on Friday after arriving at camp, left the Jeep at camp all day Saturday while it rained off and on, and then drove it all day Sunday and Monday. Sunday is a No Hunting day in Maine, so it's a perfect time to focus on looking for sign and for having fun.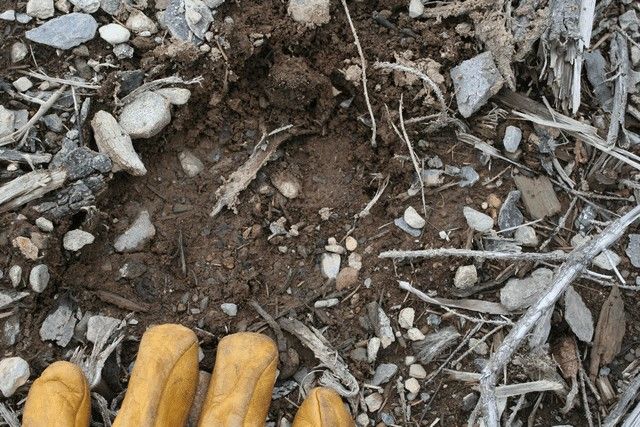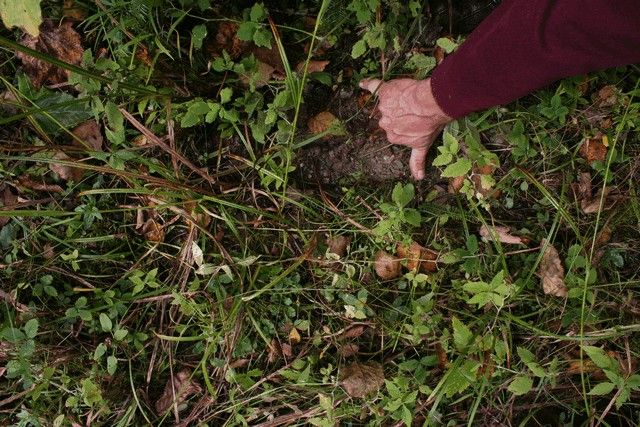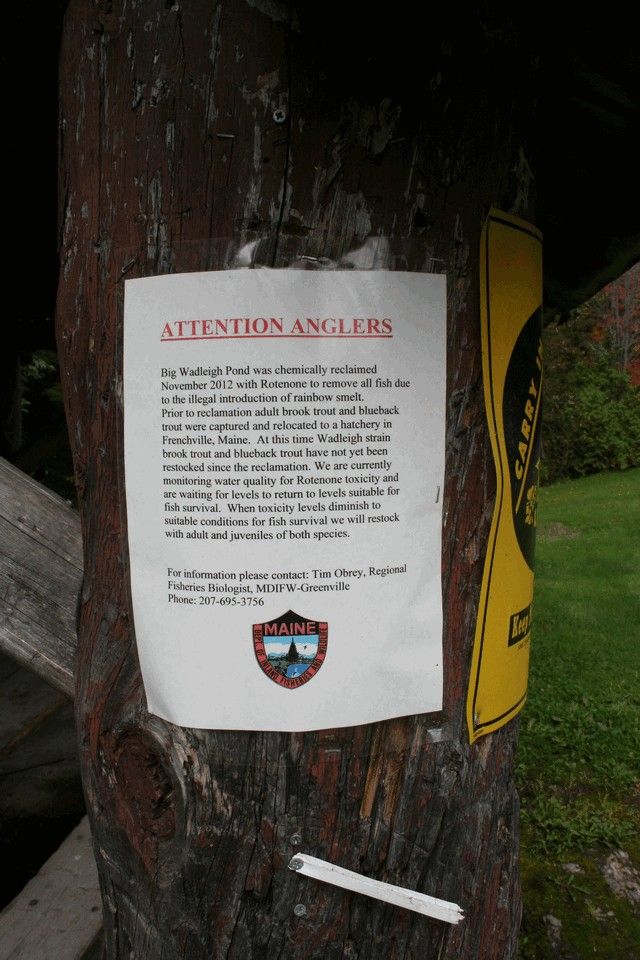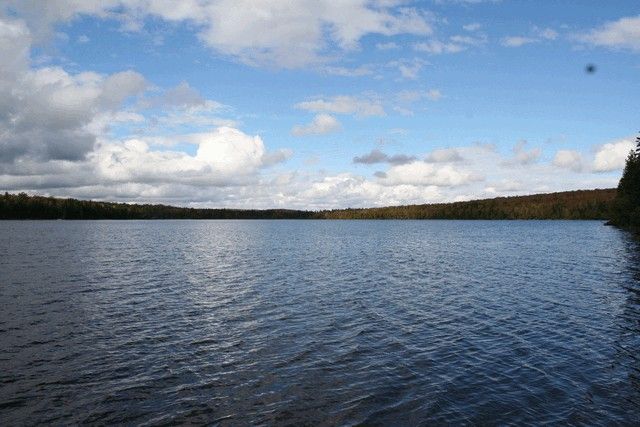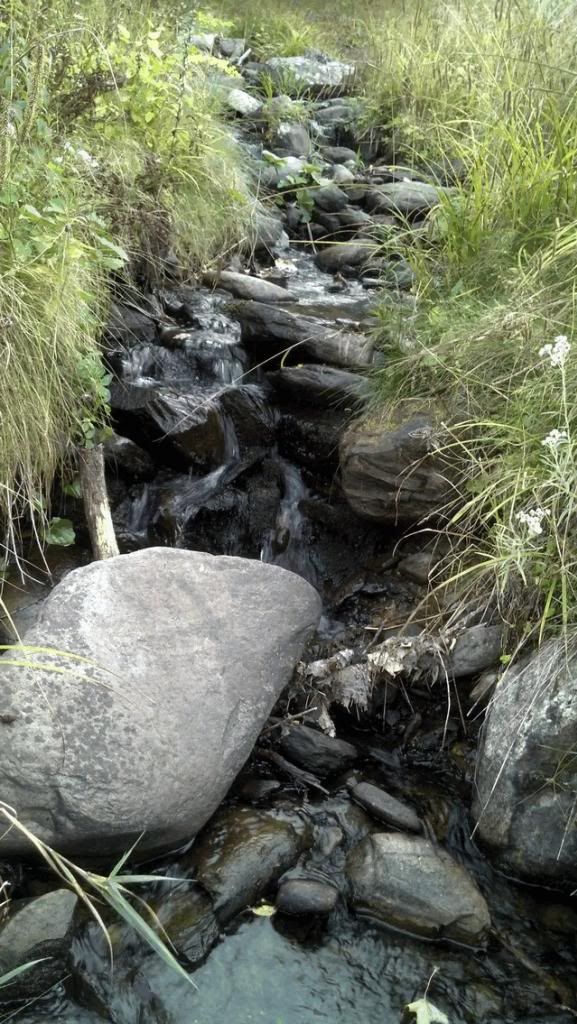 I've been wanting to try this for a while.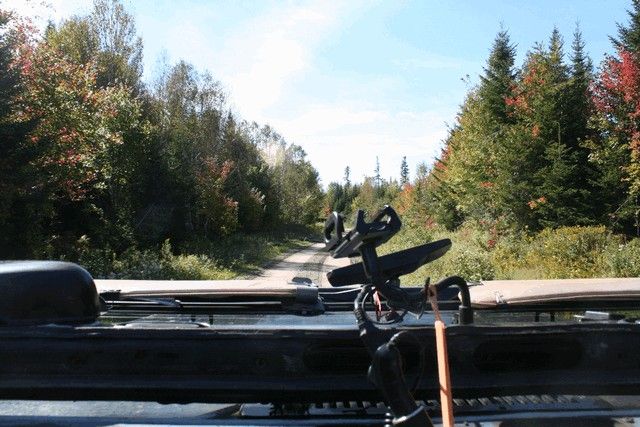 Even though the weather was nice, the wind in the face was a bit much at the speeds were were traveling. I can see where having the windshield down would be nice for crawling around, but most of our driving time is faster than that. At least now I've tried it and know what it's like.
On Monday morning I followed my Aunt and Uncle in to the prime hunting spot they had picked out. The rest of our group followed a bit later. I should add at this point that the first day of a moose hunt can be a testosterone and territorial battle ground for the best hunting locations. Hundreds of permits are awarded for each zone of the state, meaning dozens of other groups have probably been scouting the exact same location that you've chosen.
Having been down this road before, we had arrived at our spot a few hours before the legal hunting day started. When the rest of our group arrived at the start of the day there was another hunter blocking the road in (dead end road - for logging purposes). This is clearly against the rules. The paper companies own the land, and they are pretty clear that you can't block roads. Also, there are the Maine IF&W laws against interfering in someone's hunt (these were mostly created in retaliation for the PETA types that do whatever they can to foil your hunt, not to dissuade other greedy hunters from staking a claim to a large area of land). Via radio communication we found out that the other hunters were claiming, as we were, that they already had hunters on this road and that they were there first and wouldn't move.
Since I was clearly sitting at the end of the road and the other group wasn't present I figured I could settle the dispute pretty easily and calmly: I fired up the Jeep and drove back out to the beginning of the road. Sure enough, there was a guy blocking the road in (and my way out) and so I met him with my headlights in his windshield. I waited a minute like that and then backed up the road back the way I'd come. Now, this dead end access road is several miles long, and there could be several good spots along the way. If the spot you want is half way down and that is where you are waiting then you are supposed to pull over to the side to do your waiting... This guy had wanted to wait until first light and then be the first to drive the entire length of road for an easy shot standing by his truck.
Code:
I should add that once the other guy saw that we really were already in on the road he started rolling in, turned around at the end of the road and left, but not before a few more words were exchanged. Sheesh.
The morning ended up not being productive for us anyway, go figure. However, I wasn't able to start my Jeep. It just cranked and cranked and puffed.
Crank, Crank, puff
Crank, Crank, puff
There also was a strong gas smell.
Obviously something was wrong, so I stopped trying to start it. A brief inspection under the hood showed me that fuel was leaking pretty badly from the top of the fuel pump. The fitting was bent over and it was leaking out through a small crack that had formed there.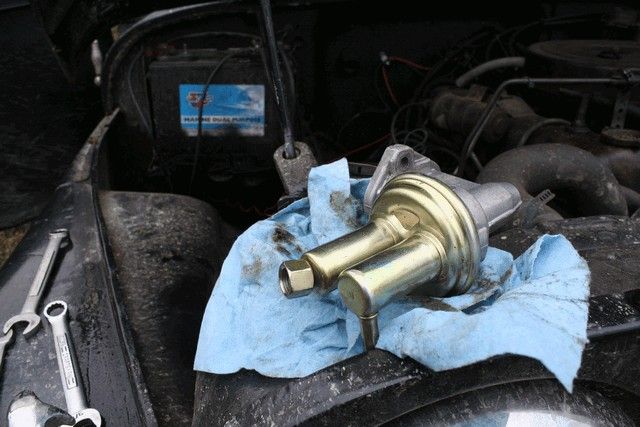 One of my cousins gave me a lift back to camp for my spare fuel pump and I had it changed out in no time. ] I also added a small bracket to support the weight of the fuel line and filter on the carb side of the engine. Normally the hard line would be better supported on that end by the carb, but mine just has a nipple with rubber hose all the way to it from the filter. Hopefully the added support will prevent any undue stress that was being induced on the pump fitting.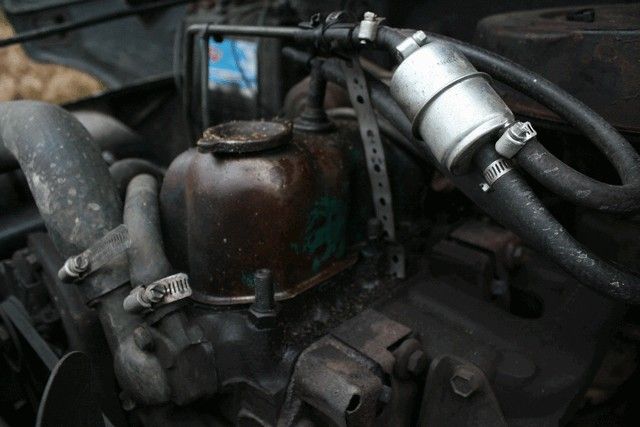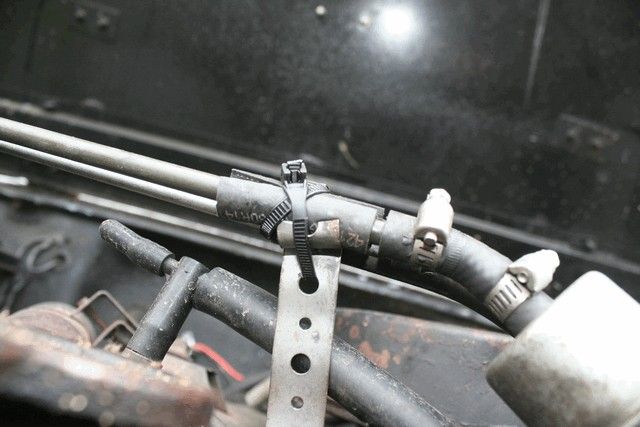 Sadly, the jeep still wouldn't start. But now I know it's definitely getting fuel. A quick check with my meter showed that the coil was still getting power with the key on so I popped the dizzy cap off. Ah Ha! Water in the cap will dampen the chances of the jeep starting. A few squirts of WD-40 and a wipe-down with some shop towels got me to the point where the jeep fired up and ran, but it was sputtering and running rough. So, I took the cap off again and wiped it out some more, trying to get every drop from every nook and cranny. Now the jeep runs pretty good and got better after a couple minutes of idling.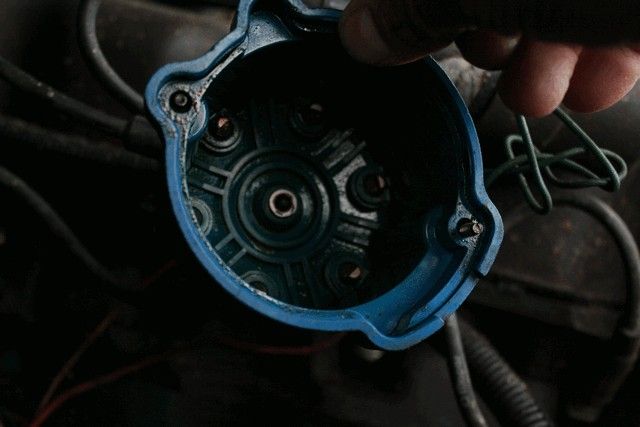 I've got to keep the puddle jumping to a minimum it seems. Also, every time our convoy approached a puddle I got a stern (jokingly) warning to go around.
I think everyone was worried about me having the old jeep on such a long trip. They weren't worried as much by the end though. And, they figured if anything else did break I'd probably be able to fix that too (and probably had the spare parts with me to fix it on the spot!).
All in all it was a great trip and the Jeep performed admirably. There was only one trail that I would have like to try out but didn't. It was pretty gnarly looking, with lots of holes and big rocks, narrow passes between trees, etc. If this trail were at home or nearby, I'd have done it. But hundreds of miles from home or the nearest pavement or parts store... Not such a great idea. Also, I was alone at the time and probably needed a trail spotter.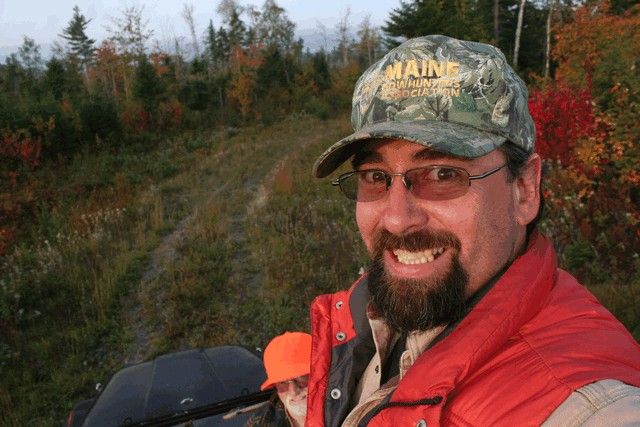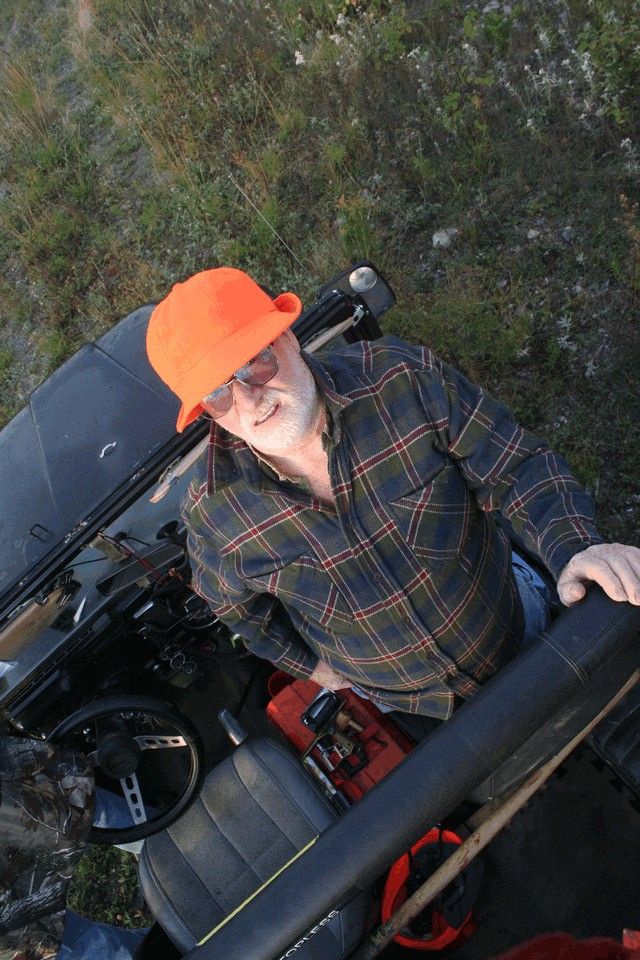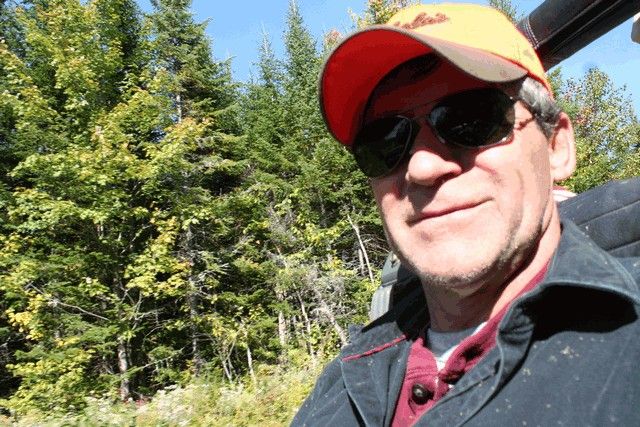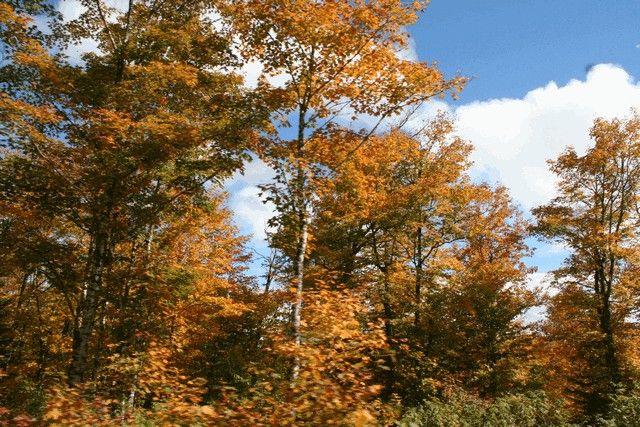 2013/10/14
I brought the Jeep up north again this weekend for my buddy Tom's moose hunt (second of three different weeks). I also brought my two boys, Alex and Adrien, with me. This is their first hunting trip that wasn't a local day outing. It was also their first chance to hunt partridge
(ruffed grouse)
. We borrowed a couple of .410's for the purpose. One was an old Stevens single shot with a great "patina", like the one in
this add
. The second was a
Stoeger
over and under, what a beautiful shotgun! The weather wasn't very good for bird hunting, but the boys each got a chance at them.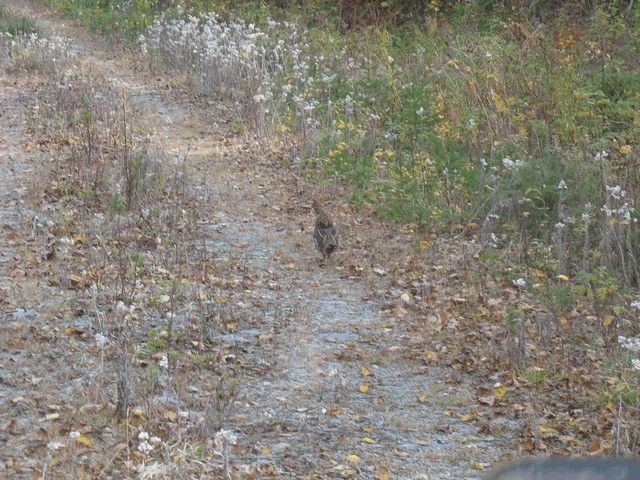 We had a great weekend with the Jeep exploring new areas, we even made up a song. "The twelve things we love about hunting camp" is mostly finished, I just need to remember what we came up with for #'s 6 - 9.
I think it takes a special talent to be able to take a nap while riding fast on rough roads in a topless Jeep. Both Alex and Adrien have that talent: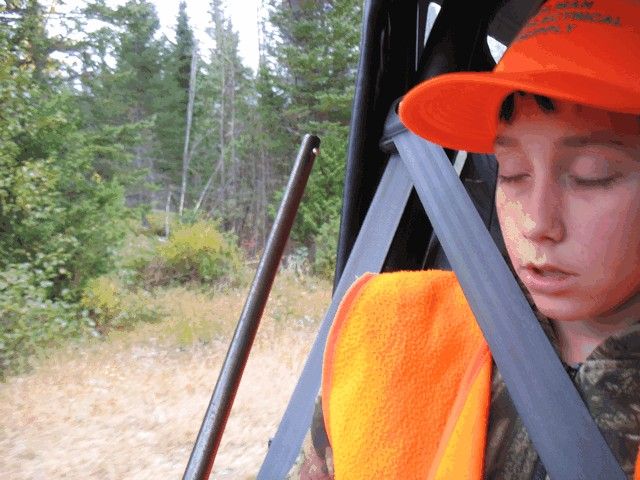 . They took turns out back, but secretly they were taking turns up front for napping! I guess the fresh air and long days really got to them
The scenery was great, and the weather was warm and mostly cooperative.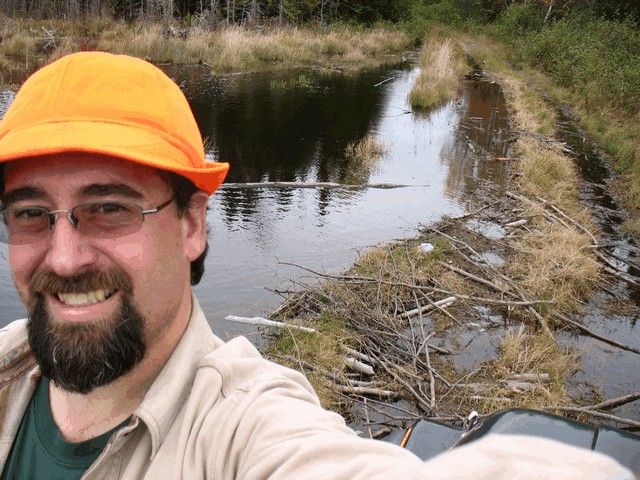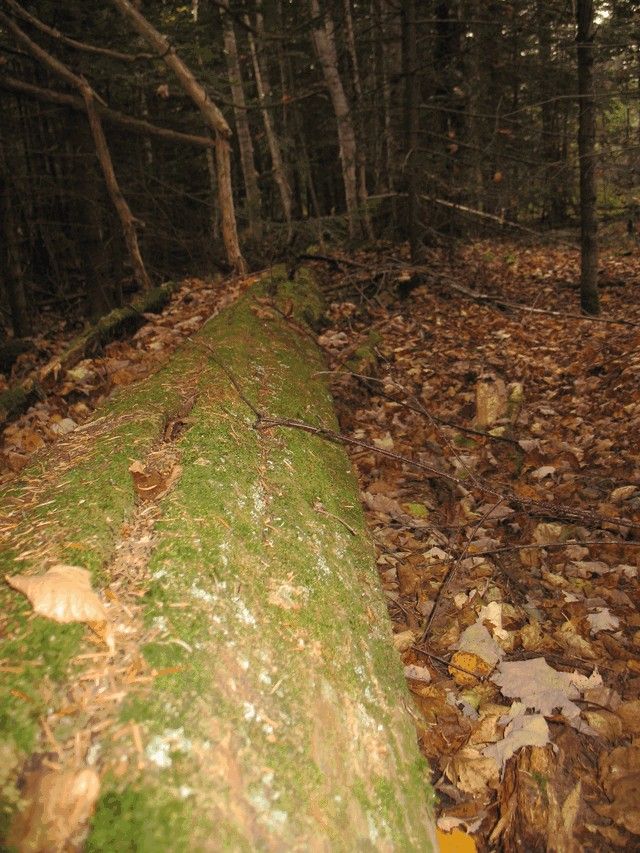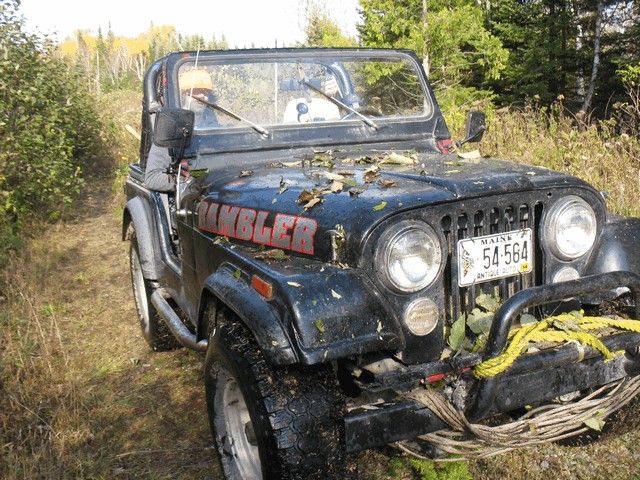 Adrien was continually spotting little details like this mushroom while we were out and about. Hiding in a pocket between some fallen trees and obscured by leaves: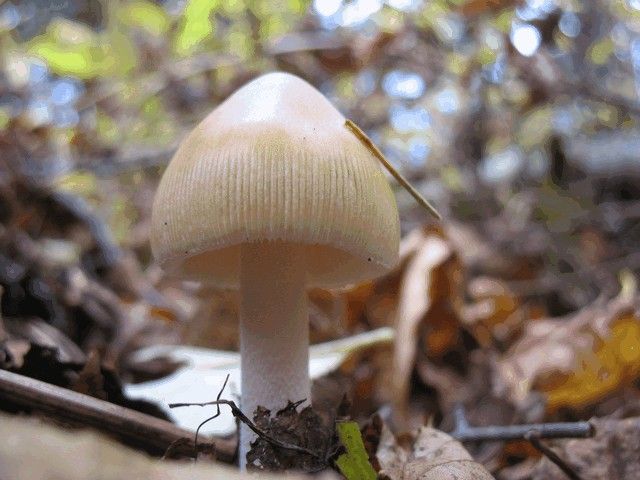 Here's a short YouTube video of us going around a beaver dam, believe it or not we are still on the road...
The only moose we saw in the four days we were up there was three small ones at 4:30 in the morning on Monday (still dark). My buddy Tom has until Saturday to bag his moose, and my fingers are crossed for him. He's found lots of good sign and knows several good spots that the moose frequent. Now it's just a matter of being in one of those spots at the right time.