After seeing Dave paint his rifle stock I decided to try a little something different with the cheapest gun I own. I figured if it turned out like crap I could always sand it back to the stock black plastic. I decided to take my black Dragunov SKS stock and paint it into an urban camouflage design.
Here it is before I started. It came with a Monte Carlo type stock but I prefer the pistol grip style of the Dragunov on a rifle like this. This is a paratrooper model which had the bayonet lug removed before I bought it.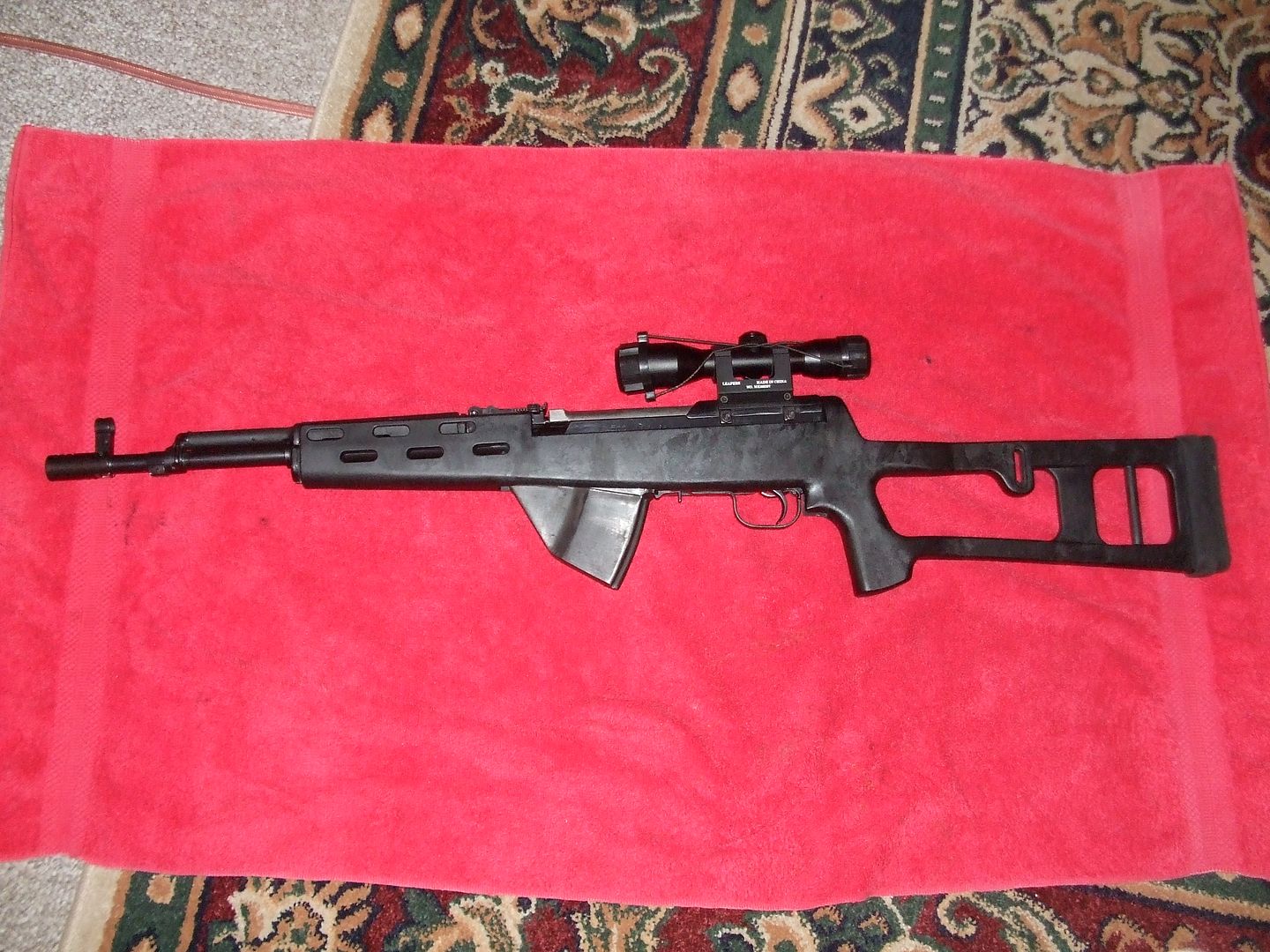 Here it is all torn down with the stock already sanded with 220-400 grit sand paper.
Here is the sanded stock along with the assortment of paints I ended up using. I tried finding the camouflage branded paints but couldn't find all of the colors I needed so I went with these.
I took my body filler mixing board and started cutting random designs in blue painters tape.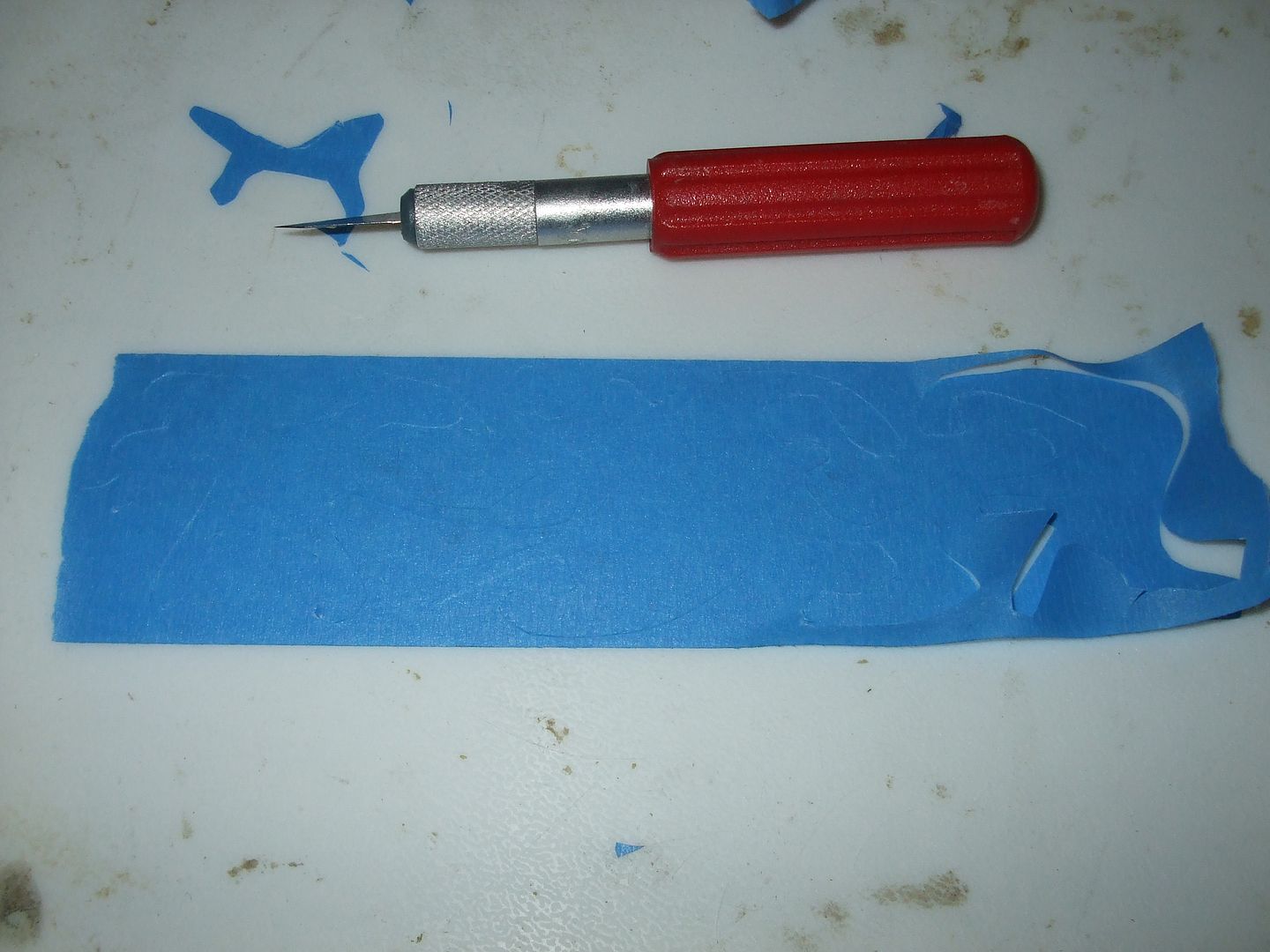 Just a few of the random designs.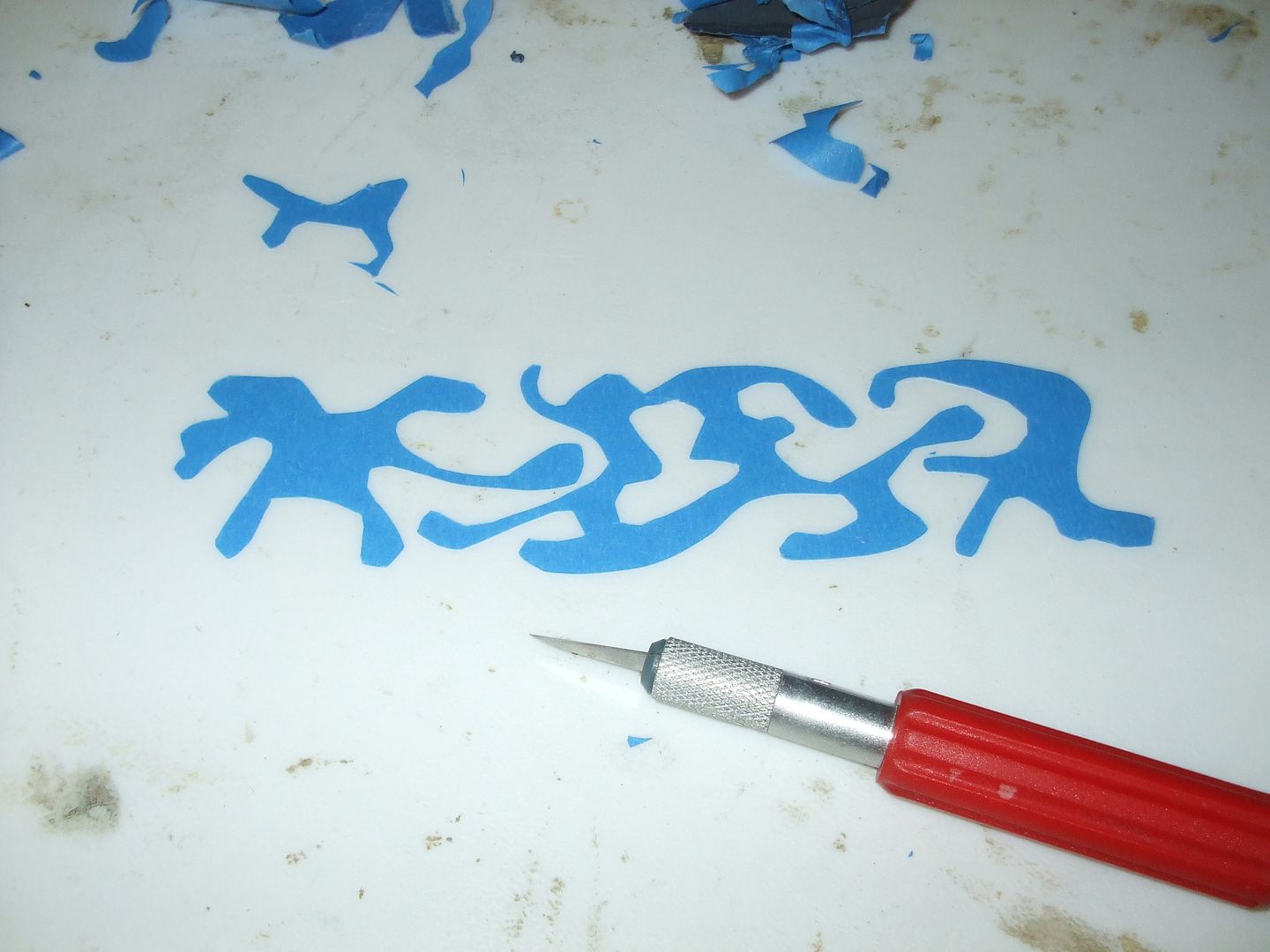 Here is the stock painted in a couple coats of black with a bunch of my random tape pieces ready to be applied.
Randomly cover the stock with tape anywhere that I want to remain black.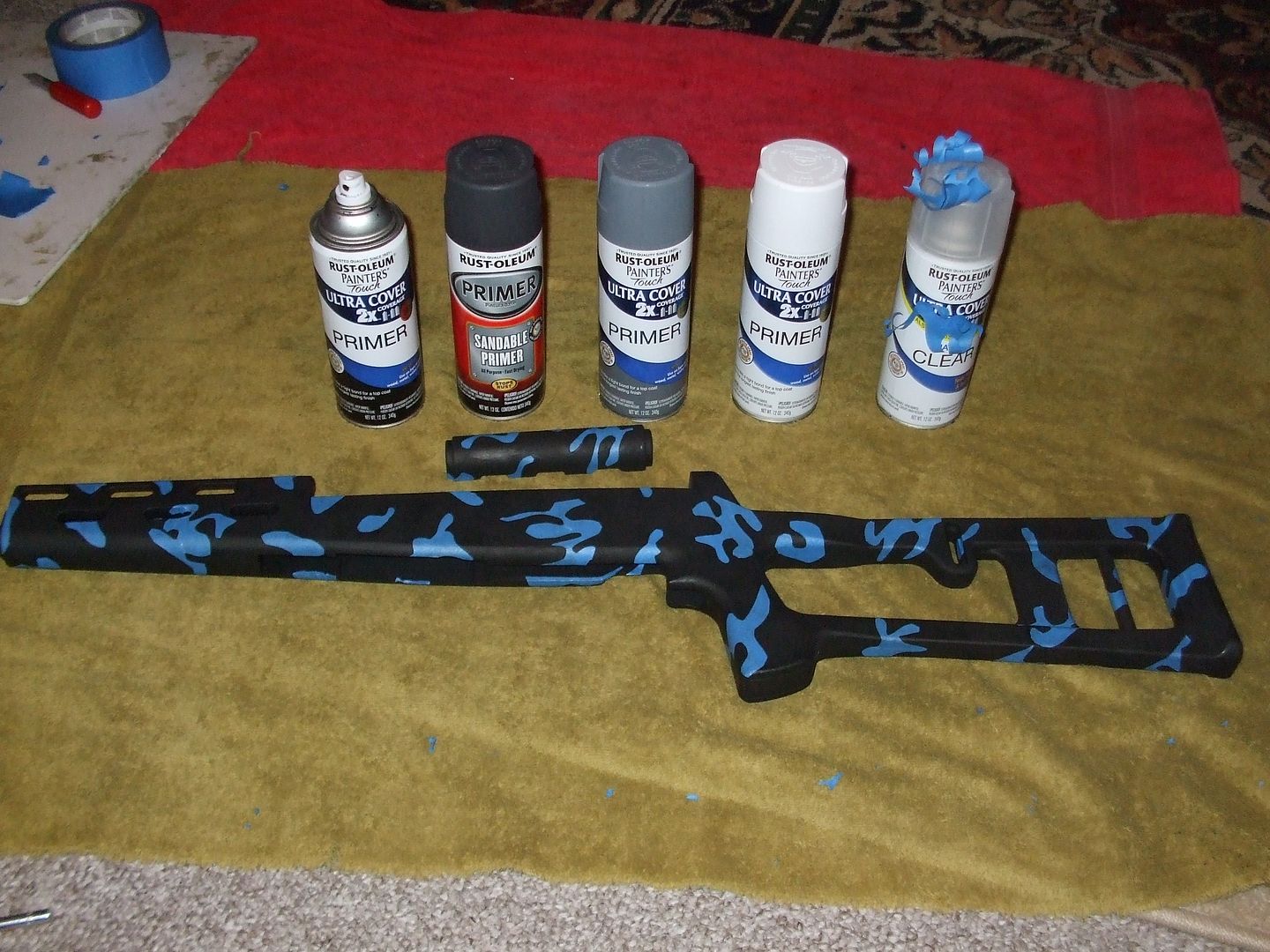 Next I painted it dark gray then continued to cover with more random design tape pieces.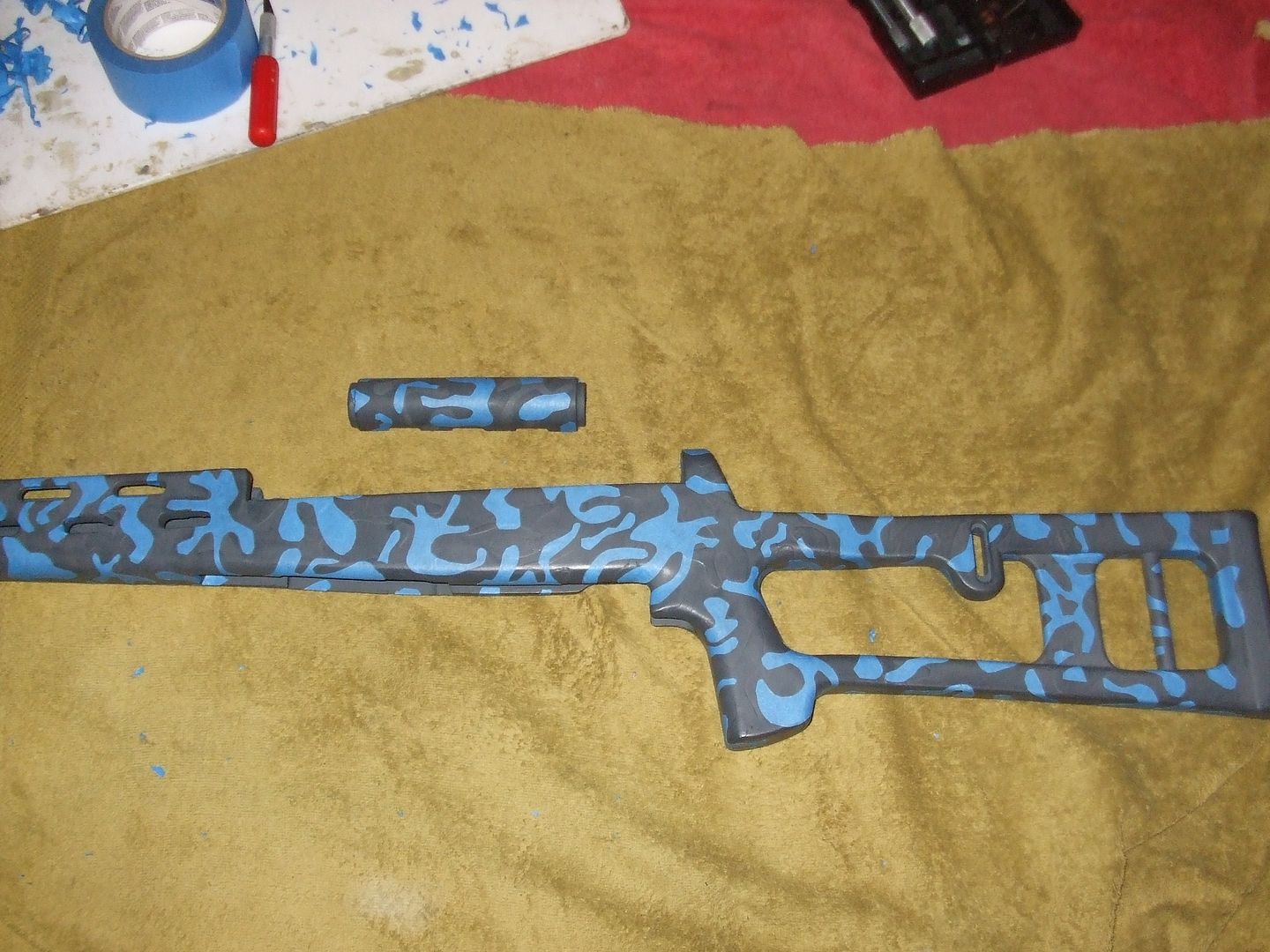 Painted in the third color of light gray.
More random taping on parts I want to stay light gray.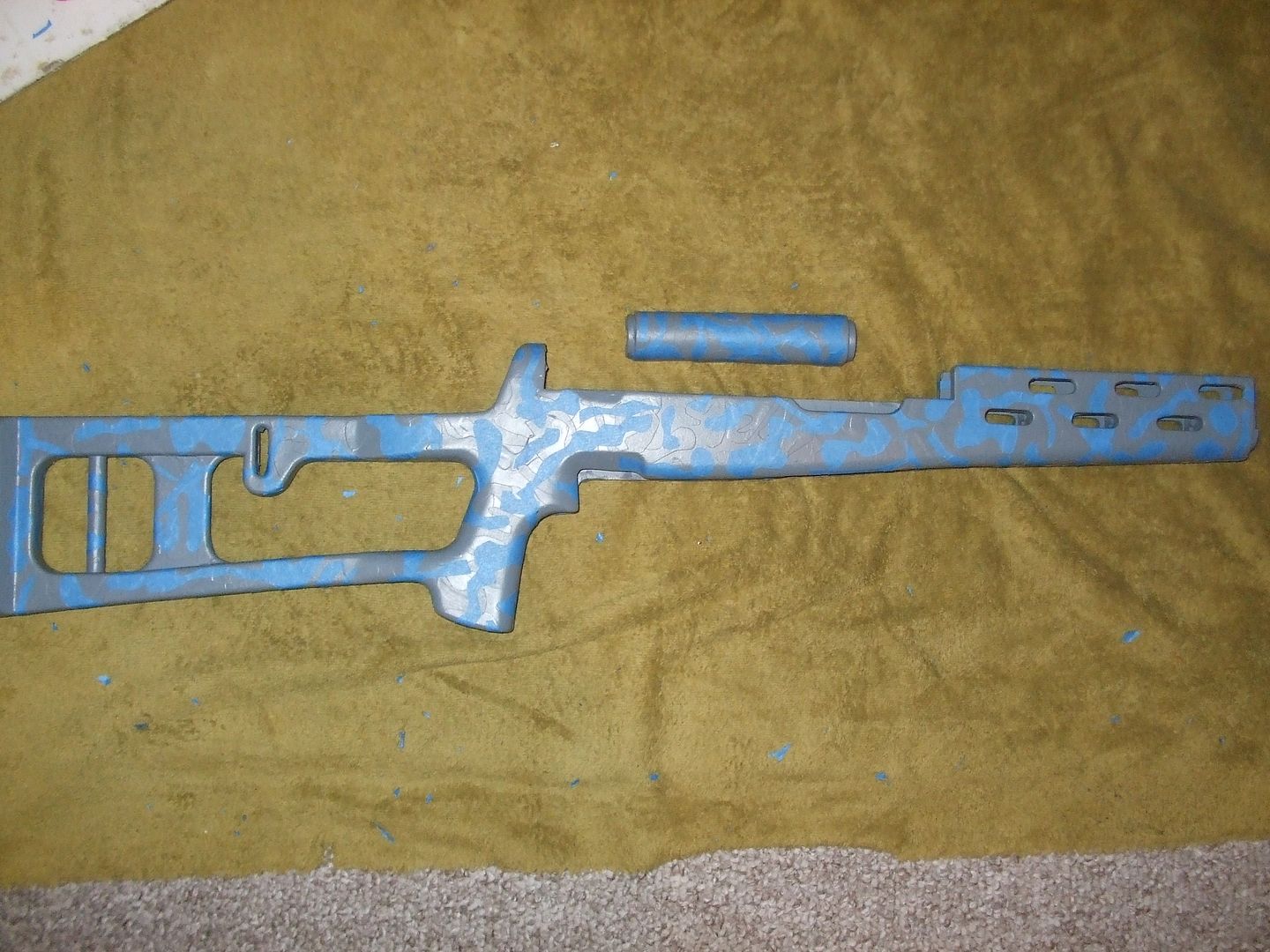 Once all the taping was done on the light gray, I added three coats of the final white color.
Taking my time removing all the layers of tape.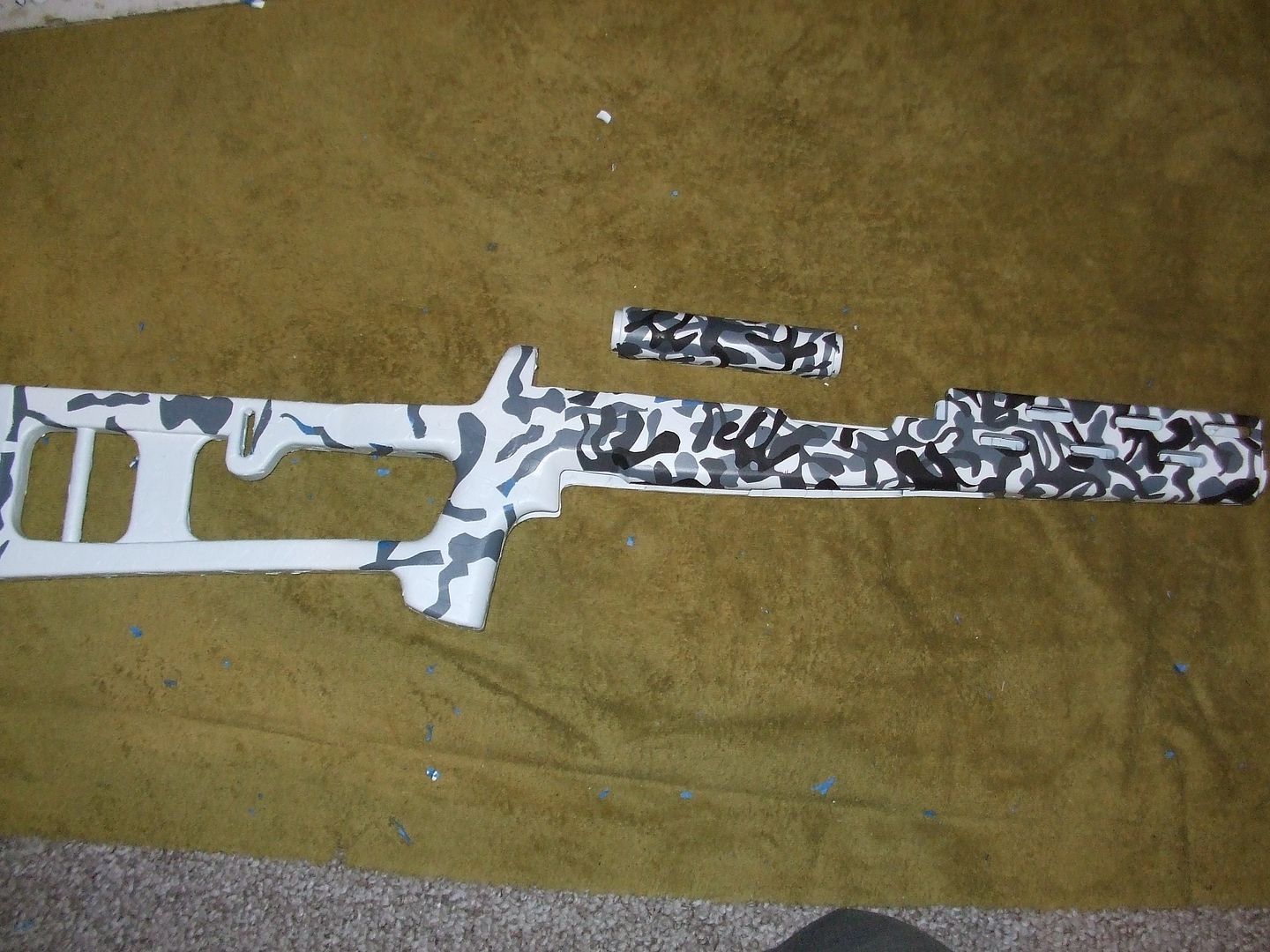 One side done.
A view of the other side.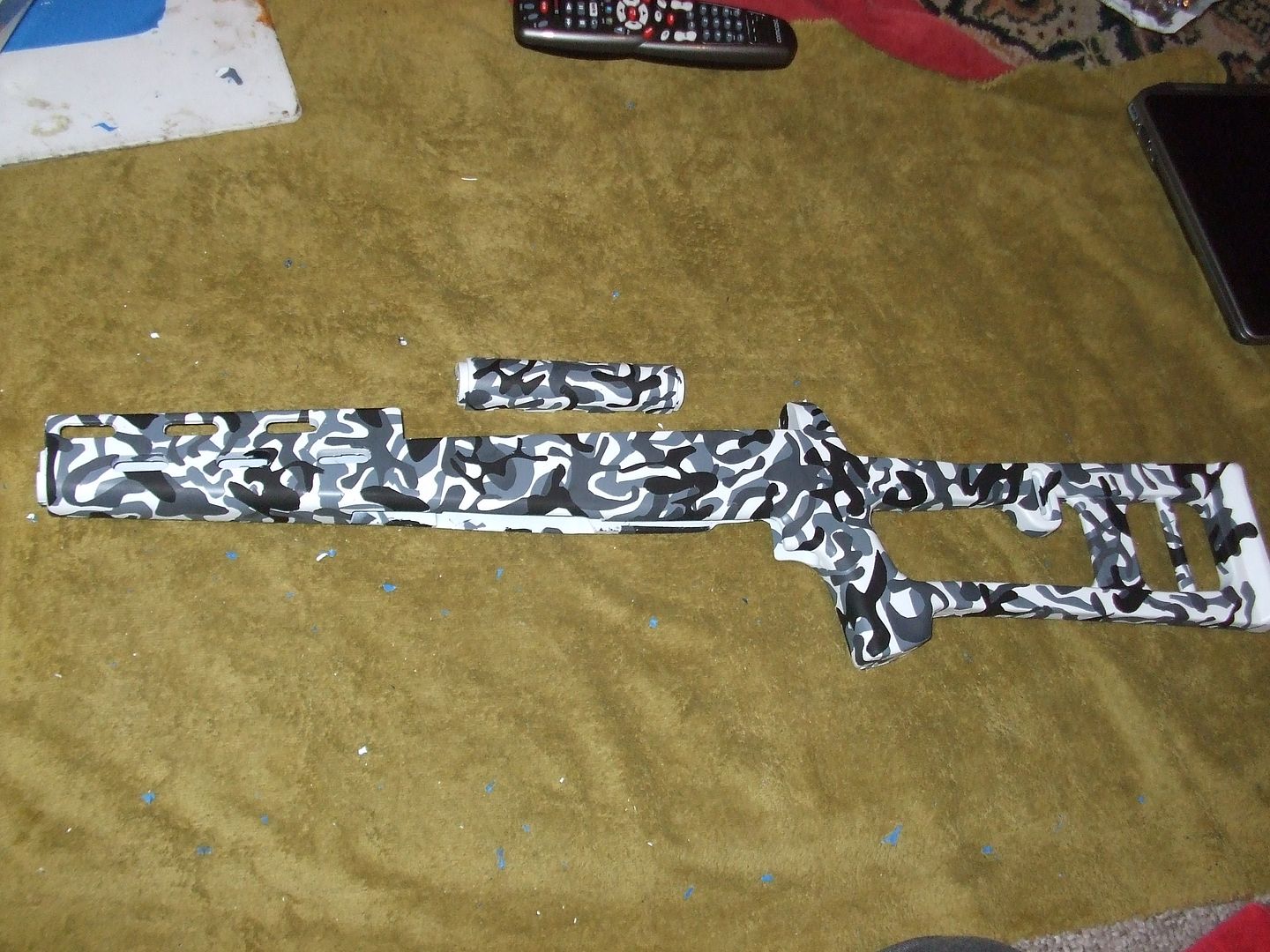 Here it is all finished up covered with three coats of matte clear coat.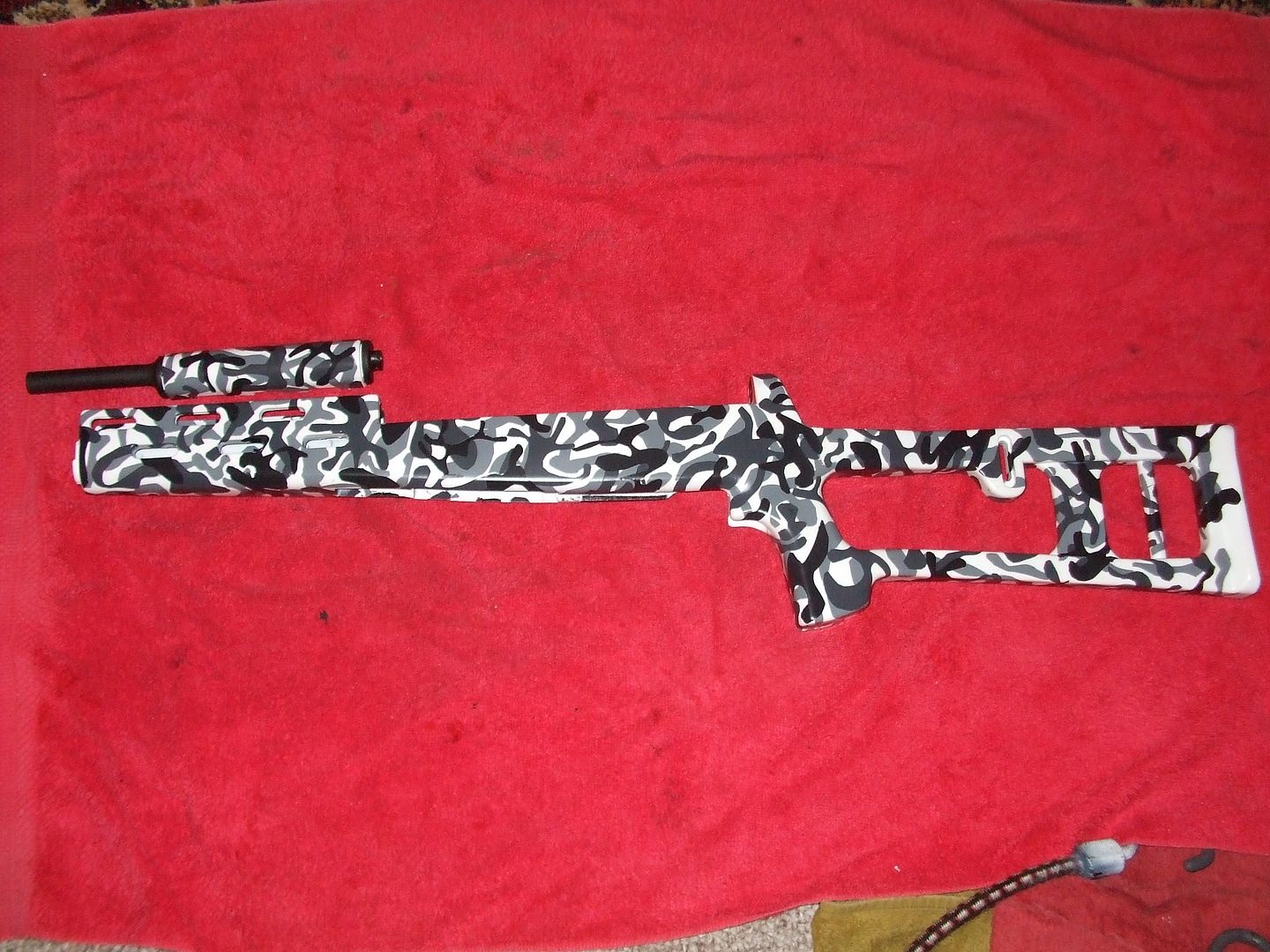 The other side.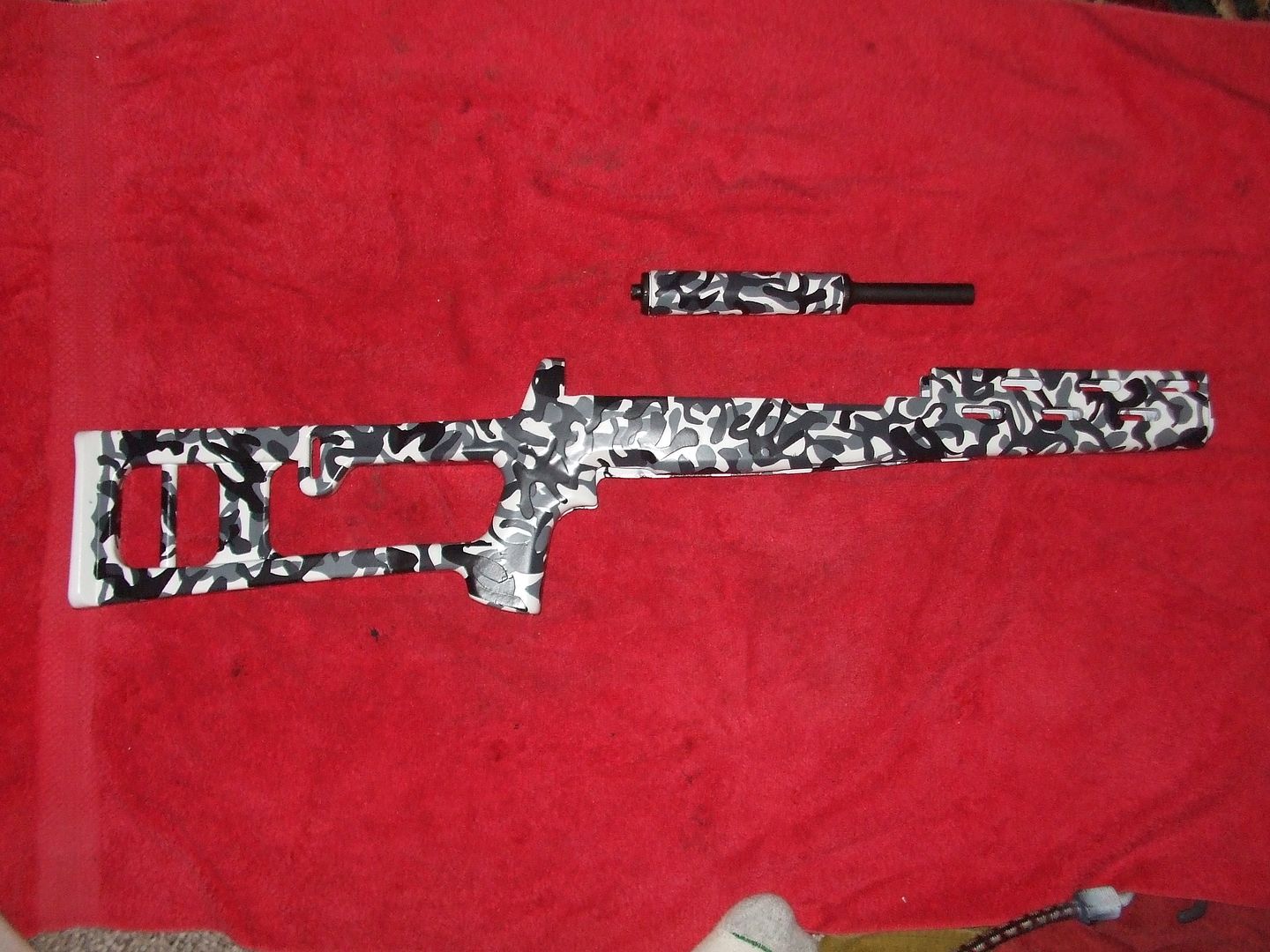 Fully assembled and all finished up.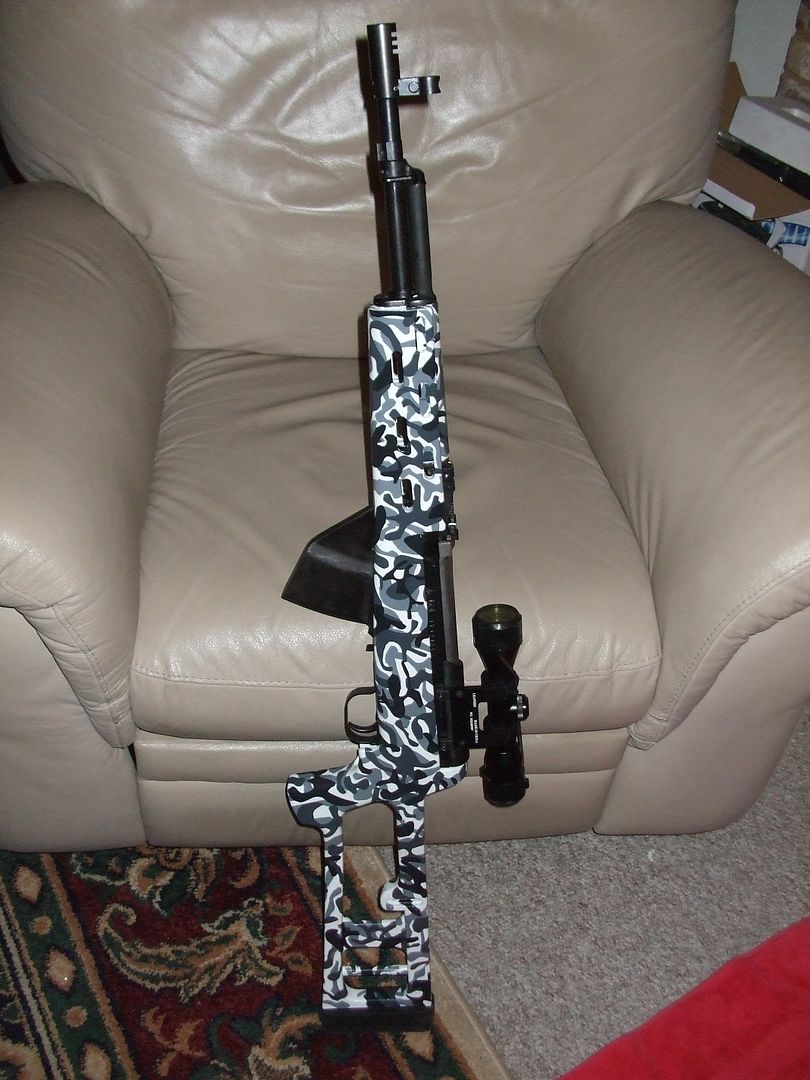 One more of the other side fully assembled and to keep this Jeep related.
This took quite a bit of time but was a good time waster while watching football on a cold Sunday afternoon. I thought it turned out pretty well. We'll see how well it holds up over the years and I might try it again with an airbrush and catalyzed clear coat.